I complain way too much about my winter wardrobe — it's frumpy, it's itchy, it's drab — but one solution I've found to solve all those problems is crocheted collars.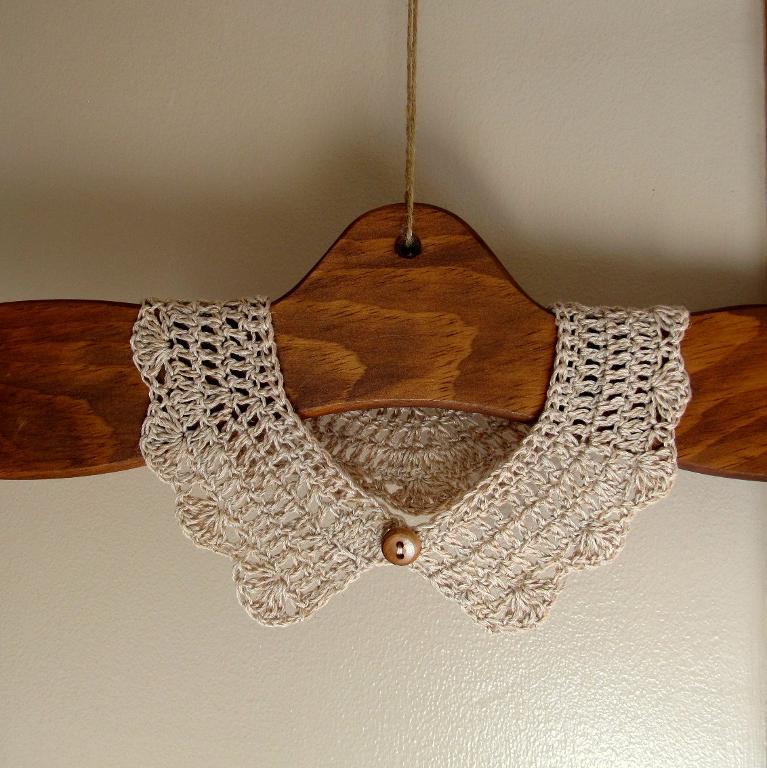 Photo via Craftsy member LazyTcrochet
A crocheted collar pattern is an easy project you can make in just a few hours or less. Add a button for closure and you can slip it on over any plain shirt. If you own a lot of neutral-colored shirts, make a bright collar to add a pop of color. If you already tend to wear a lot of bright colors, make a neutral-colored collar that can go with almost anything.
When it comes to collars, I don't discriminate. I'll sew them, knit them, even iron them on. But my favorite collars are crocheted.
Here are a few of my favorite crocheted collar patterns: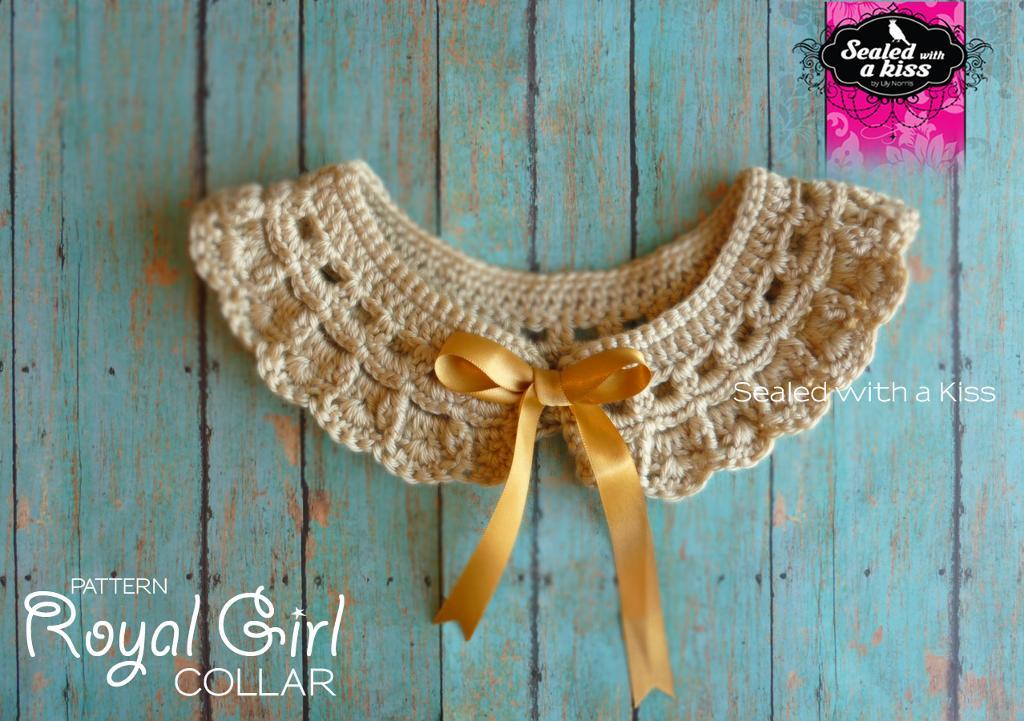 Photo via Craftsy member SealedwithaKiss
Royal Girl Collar
The designer of this pattern replaced the usual button with a pretty ribbon. You could add a longer ribbon and weave it through the open stitches if you want even more color.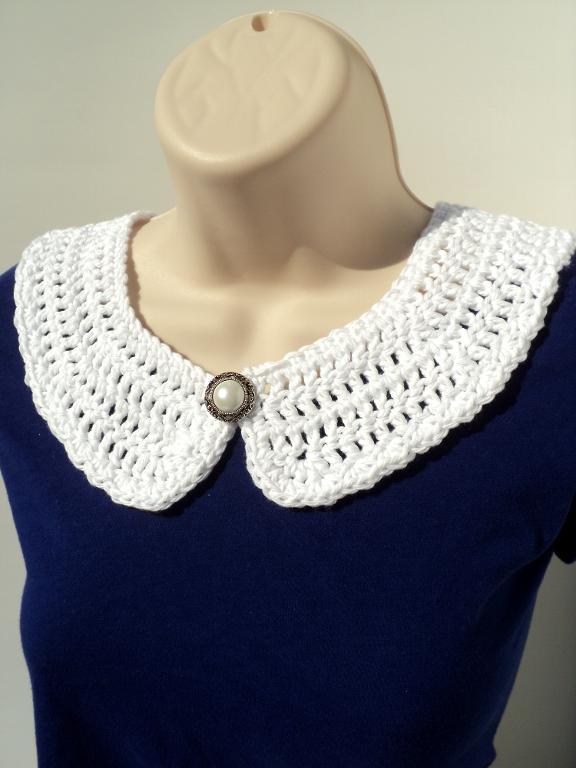 Photo via Craftsy member Life in Small Spaces
Reversible Detached Collar
This vintage-style collar can be buttoned in either the back or the front, depending on what kind of look you're going for. The instructions come with photos, too, so you'll never be lost even if you're a beginner crocheter.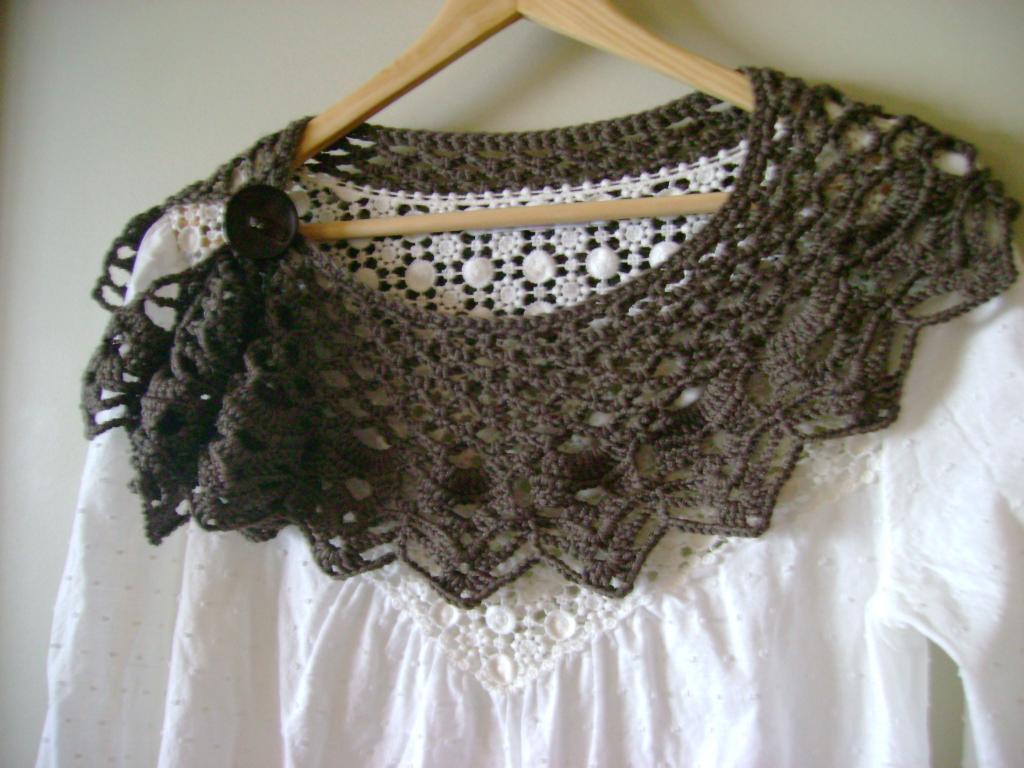 Photo via Craftsy member KUWA
Romantic Crochet Cowl Collar
This crocheted collar is two patterns in one, as the stitch pattern can easily be lengthened into a longer shawl. Beginner crocheters should be comfortable with treble crochet before trying this project.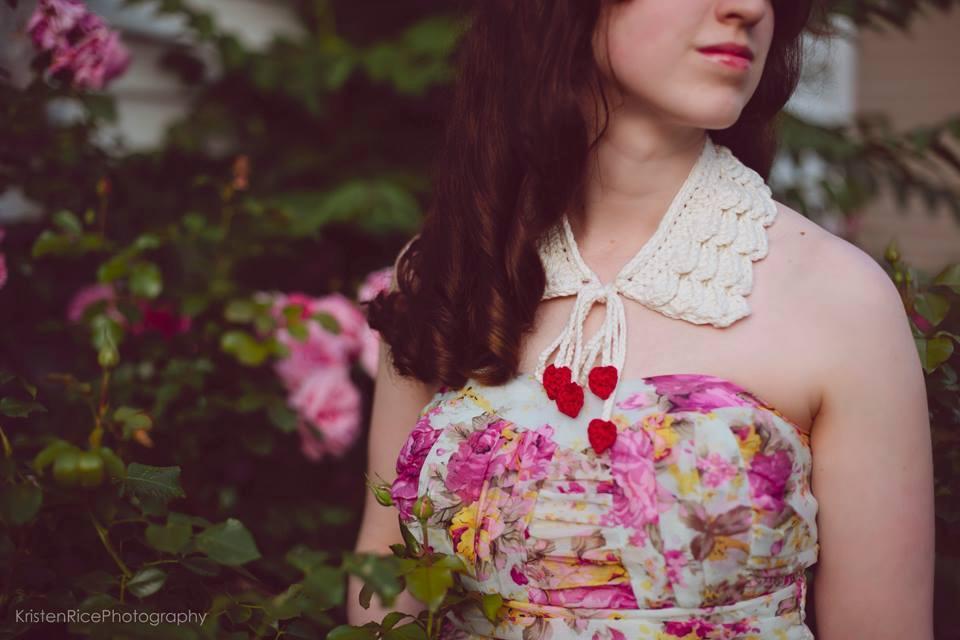 Photo via Craftsy member Mamta
Romantic Ruffle Collar
I love the shape of this collar and how the layers fall on top of one another. Include the crocheted hearts on the tie, or just skip them completely and opt for a button closure.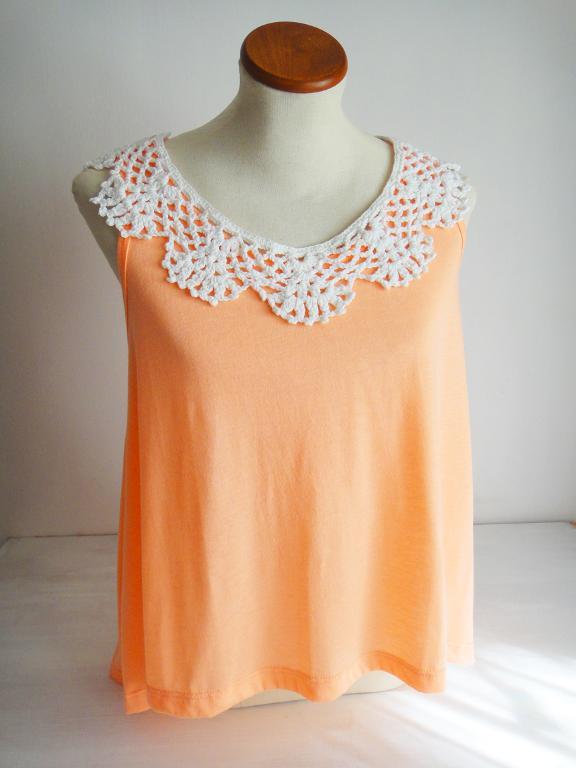 Photo via Craftsy member bySol
Peter Pan Detachable Crochet Collar
This collar comes in two sizes, in case you want to make one for a child and an adult. Crochet it in one color, or create a rainbow by changing colors every couple of rows.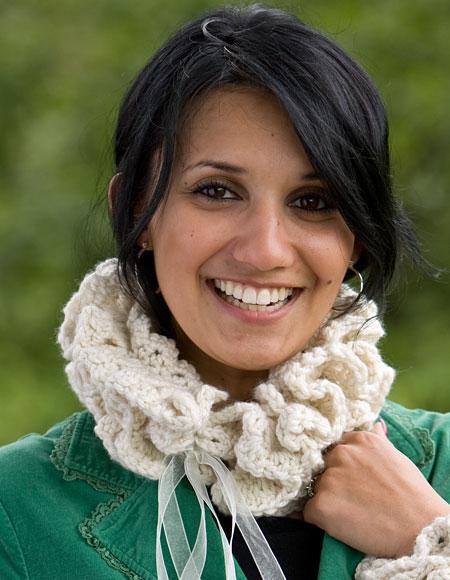 Photo via Craftsy member AkuaDesigns
Dorrit Collar and Ruffle Cuffs
You won't be surprised to find that creator AkuaDesigns was inspired by Masterpiece Theatre's British costume dramas. This ruff is more dramatic than a collar, but it still adds that same extra flair to a plain shirt. Make the cuffs to match if you want the same flair on your wrists.

Still have a bit to learn about crochet? Crochet Lab with Vickie Howell will walk you through the basics until you're ready to crochet your own pretty collar. You can also learn more about Crafty Crochet Embellishments from Linda Permann. A few flowers and trims might be all you need to bring change to your winter wardrobe.
How do you use crochet to update and freshen your wardrobe?