The spookiest of holidays is near, and even if you're choosing a not-so-scary costume, you may need a crochet wig to complete your look.
Crochet wigs are a key piece to practically any costume. Store-bought wigs can be expensive, even though the quality is not great, so a handmade one is a great way to save some money and create a totally unique topper. 
From punk rockers to princesses and animals, stitch one of these crochet wigs for Halloween, then keep it handy for impromptu dress-up any time of year!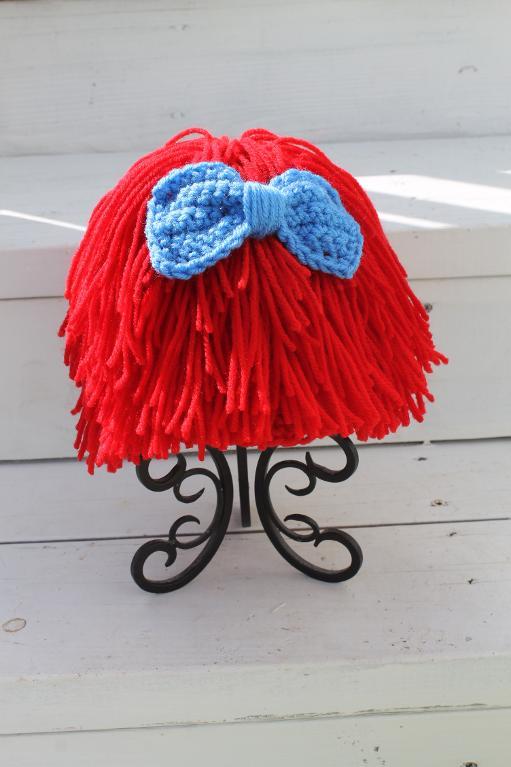 Photo via Bluprint member Lindsay Vick
1. Crochet Wig and Bow
This versatile wig could work for a number of different costumes. The sample above was made for a Raggedy Ann costume, but you could change up the yarn color to make it fit many other characters. The bow is optional, but consider stitching it up separately and having your kiddo wear it year round.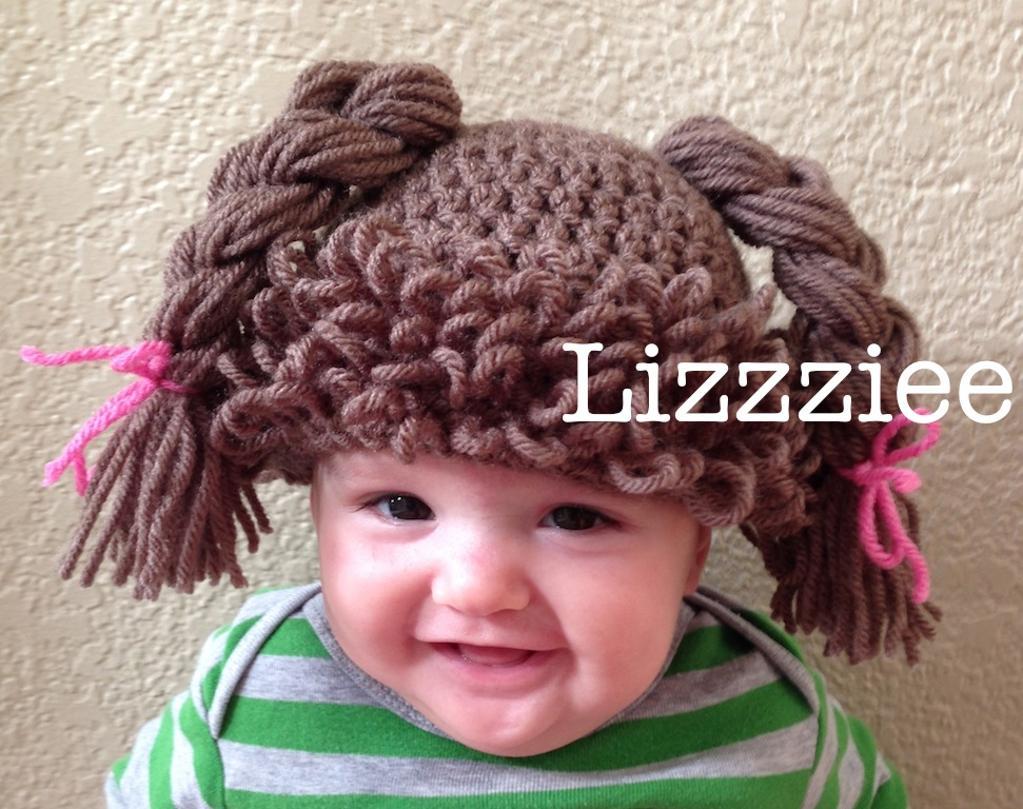 Photo via Bluprint member Lizzziee
2. Doll Hair Wig
This wig makes me giggle! This pattern comes in every size from newborn to adult. If you're comfortable crocheting a hat, then you will have no problems with this wig. The cool stitch in front is called loop stitch, and the pattern comes with photos and instructions for creating it.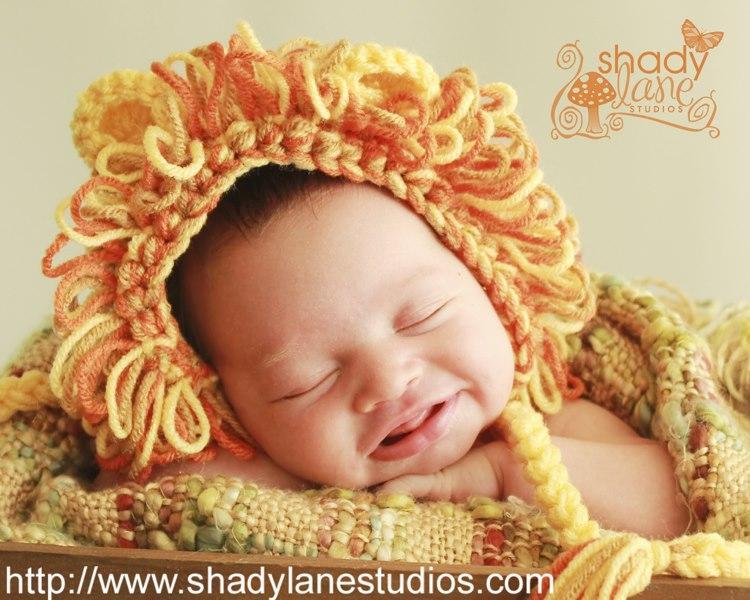 Photo via Bluprint member MySweetPotato3
3. Lion Hat
Worried about kids getting cold while trick-or-treating? Hats like these make perfect cold-weather wigs. This hat was designed with a lion in mind, but if you leave off the ears, you can also use it for a clown costume. If you're going for the clown look, try a brightly colored variegated yarn.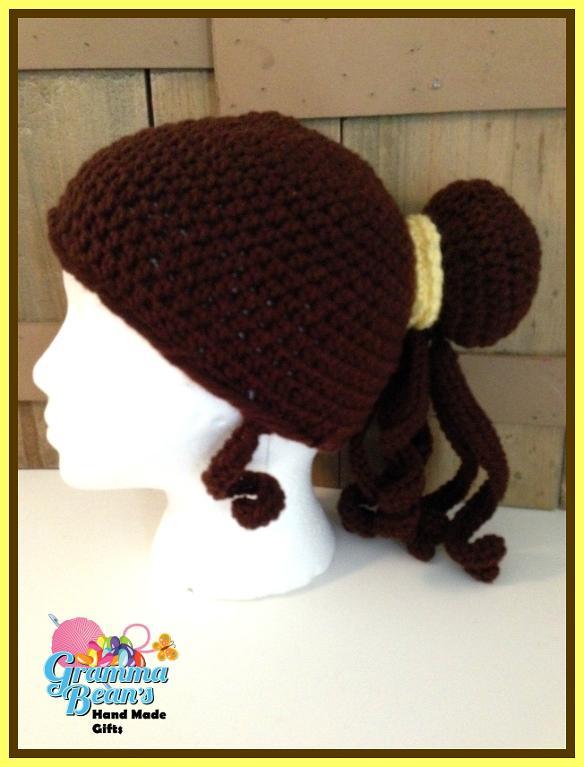 Photo via Bluprint member GrammaBeans
4. Princess-Inspired Hat or Wig
Don this wig during Halloween, then wear it as a hat all winter long. This wig works for any princess costume, or just any costume that needs a powerful-looking hairdo.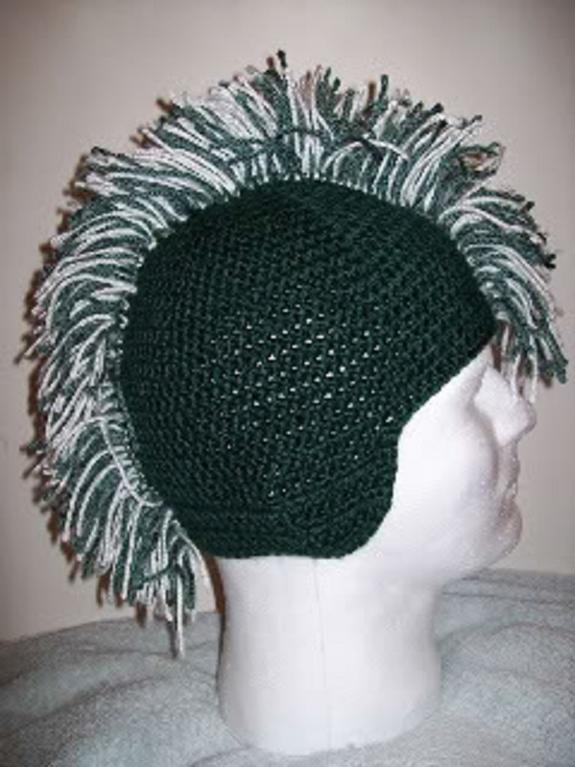 Photo via Bluprint member ChrisCrossCrafts
5. Mohawk Hat
Going punk-rock for Halloween? This hat will give you a mohawk without all the sticky hair products. Plus, you can make your mohawk any color you choose without dealing with dyes. It's even suitable as a winter hat, so don't pack it away after the spooky holiday.
Photo via Bluprint member becka2132
6. Scandinavian Winter Bonnet
Need long hair in a hurry? This wig will show you how to make long, flowing braids. The hair works especially well for long-haired princesses. Designer becka2132 also created an adult version of the winter bonnet in case parents want to dress up, too.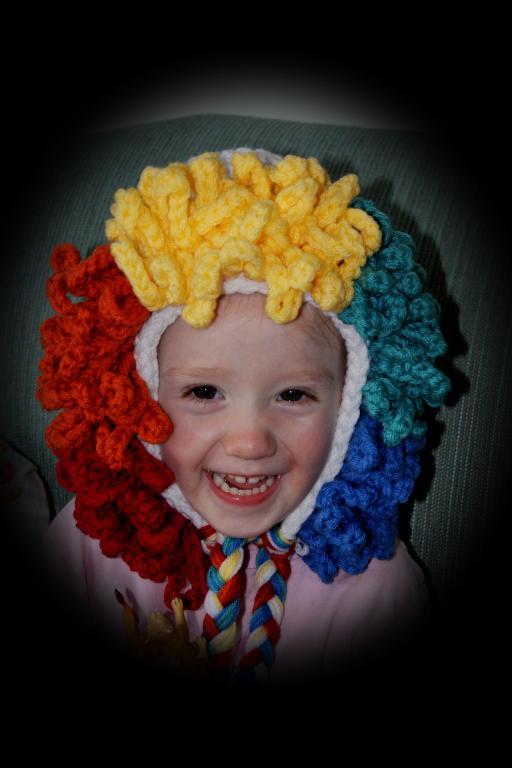 Photo via Bluprint member cutecapes
7. Clown Hat
This hat was carefully designed to keep kids as comfortable as possible while in their costume. All the crazy clown hair is in the front, while the back looks like a regular hat. Check out the designer's other hats if you need more costume ideas. I have my eye on this cute Raccoon Hat!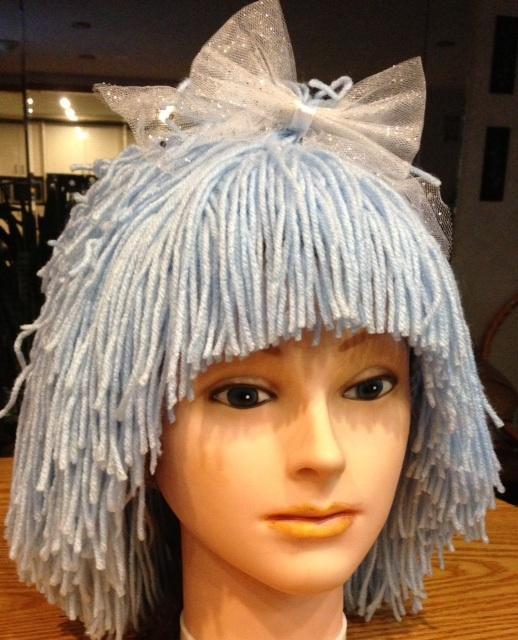 Photo via Bluprint member Smartpanda
8. Blue Hair Fairy Halloween Costume
Even though the wig was designed for a fairy costume, this pattern is ideal for an all-around general wig. This pattern also comes with instructions to make a dress and wings. All the pieces can be repurposed for dress-up later.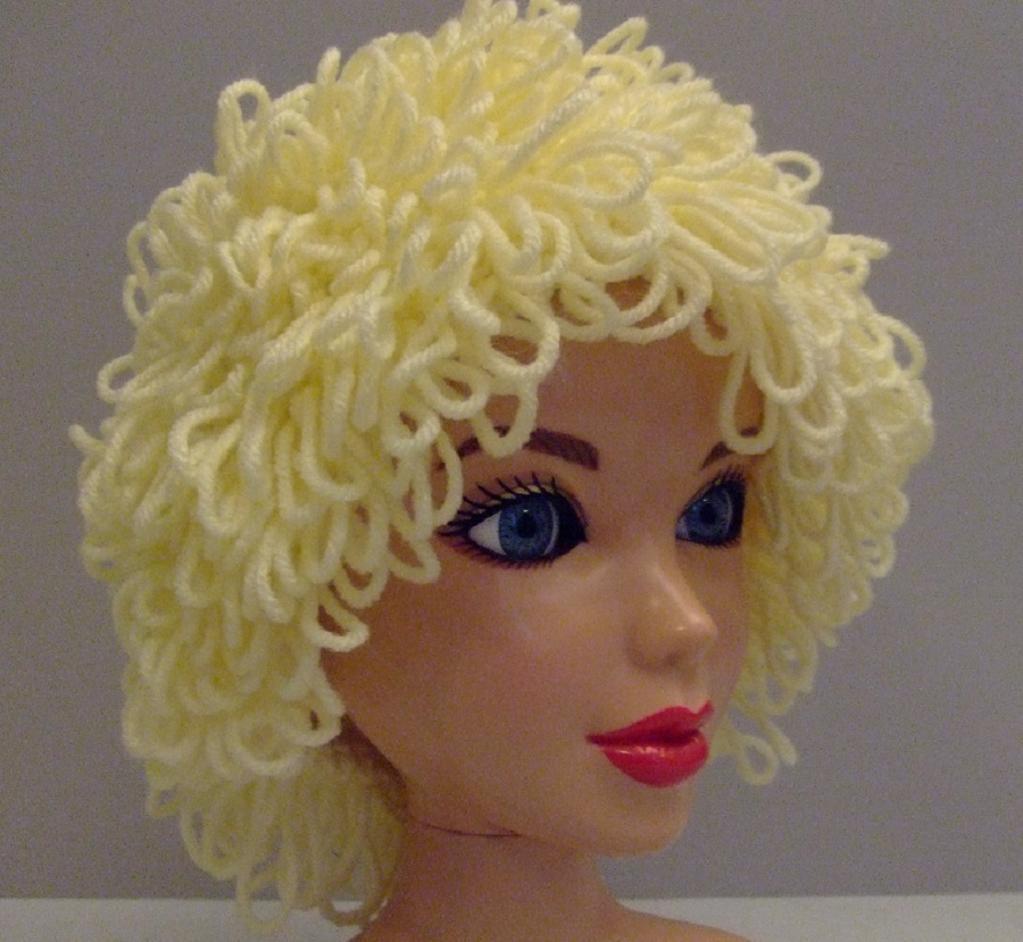 Photo via Bluprint member Bucket Full of Memories
9. Curly Hair
This wig is made up of loop stitches that create a curly-hair look. Change up the colors and you can make this wig work for practically any costume, from clowns to disco queens and big-haired rock stars.
Crochet With Feeling!
Elevate your crochet with three amazing textures! Learn how to stitch them all in this FREE Bluprint mini-class.Enroll FREE Now »