One of the quickest ways to make a personalized gift is to take a pre-made towel or blanket and add your own handmade crochet trim. Adding trim is also a great way to use up your scrap yarn on small projects for your own home.
While you can certainly incorporate any basic crochet edging (such as the popular picot stitch or ruffled edge) as trim, there are patterns specifically designed to stand out as excellent trim for small projects. 
Here are 20 of the best crochet trim patterns to add to your towels, blankets and more.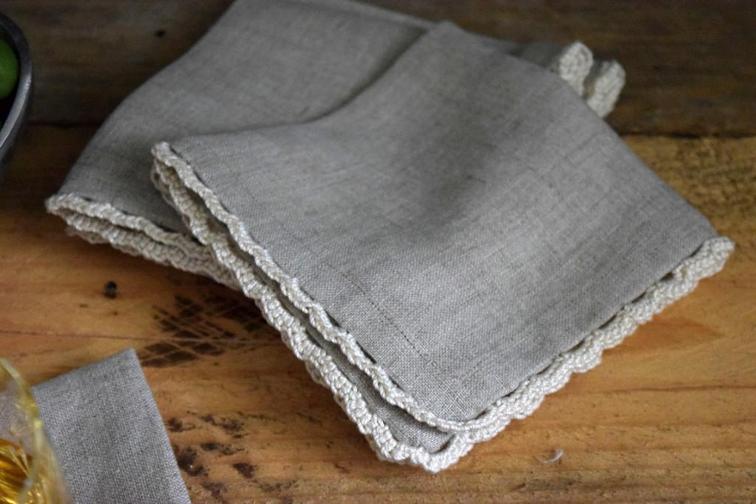 Photo via Nourish and Nestle
1. Linen Cocktail Napkins With Crochet Trim
This free pattern is really two patterns in one; you get a sewing pattern with easy instructions for creating linen cocktail napkins, plus you get a crochet pattern for adding the trim. The trim is made using a thick cotton thread.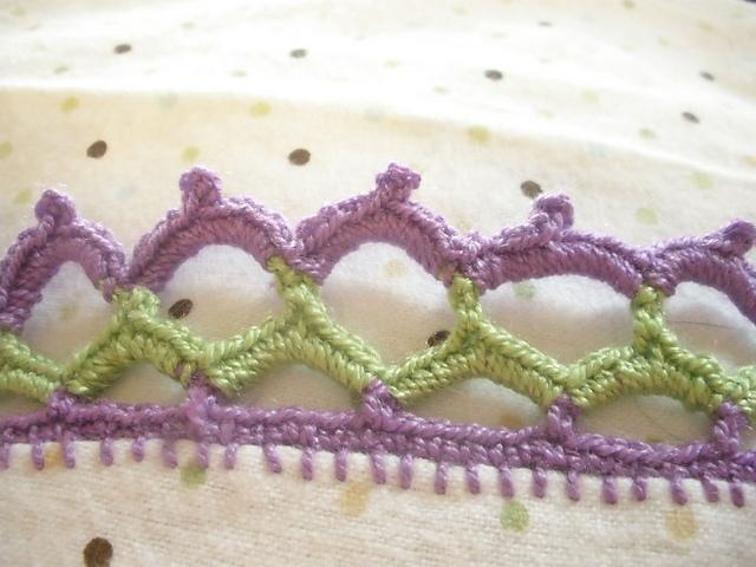 Photo via The Fur-Babies Momma
2. Finish for Receiving Blanket
Receiving blankets make great gifts for new mother or for charity. You can purchase a bunch and then make each special by adding a crochet trim. This particularly design uses a crocheted foundation round to attach the edging directly to the blanket. The designer offers many other crochet trim patterns, and she donates all of the proceeds from her patterns to no-kill animal shelters.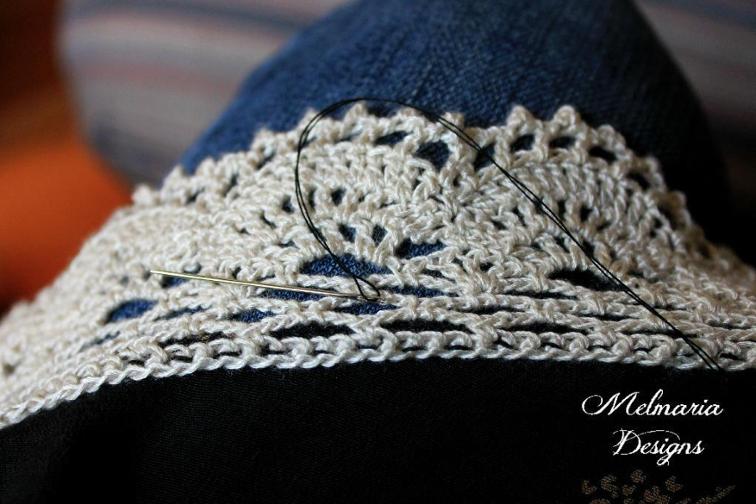 Photo via Designs by Melody
3. Intricacy Lace Edging
The designer describes this by saying, "Whether you're looking to finish a handmade garment with a touch of old-fashioned elegance, or simply want to create a beautiful piece of lace for the future, this pattern is the perfect place to start." It's worked in thread and begins with foundation single crochet.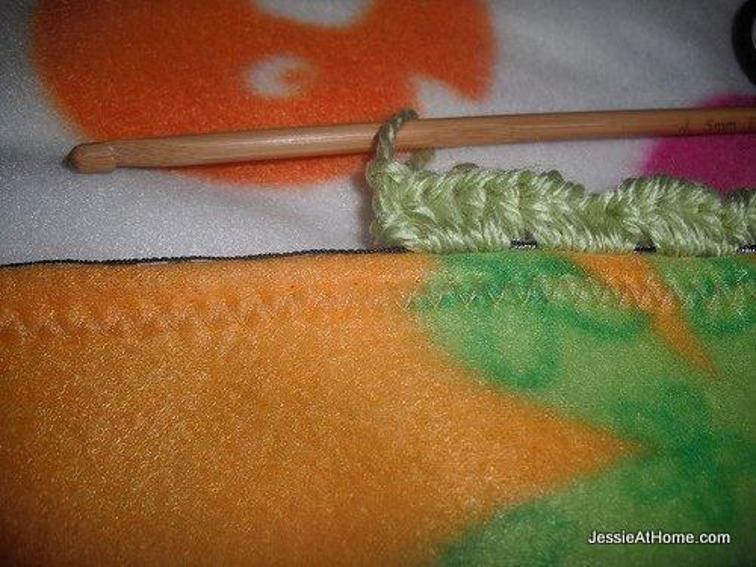 Photo via Jessie At Home
4. Easy Fleece Blanket Edging
Crochet designer Jessie Rayot offers this free tutorial for adding a simple half-double crochet edging to a fleece blanket. The instructions show how to sew a piece of fleece fabric so ther eare leave evenly spaced stitches where you can work your crochet trim. This results in a clustered edging that makes even simple stitches look fancy.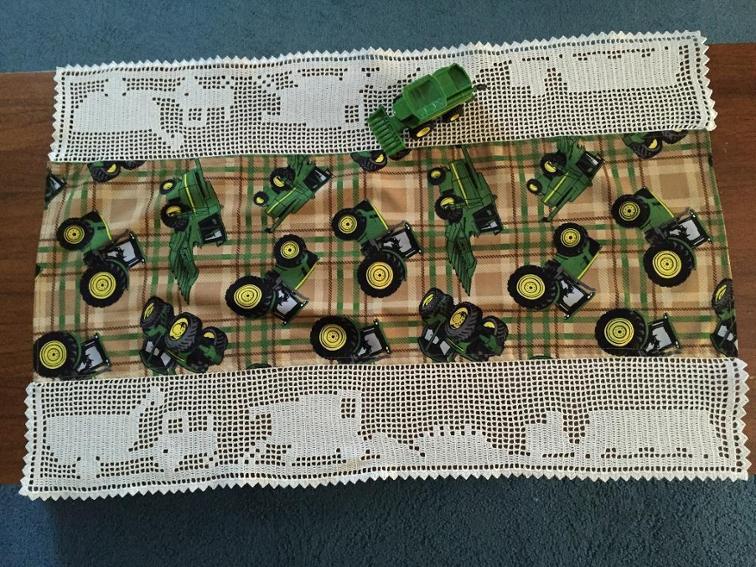 Photo via Joyce Geisler
5. Harvest Time Runner Eding
Filet crochet is a terrific technique for crochet trim because you can use it to add detailed images to fabric items. Designer Joyce Geisler offers several of these in her pattern shop, all with a country chic style. The Harvest Time edging depicts the tools of the harvest: a tractor and grain cart, truck and hopper trailer and combine.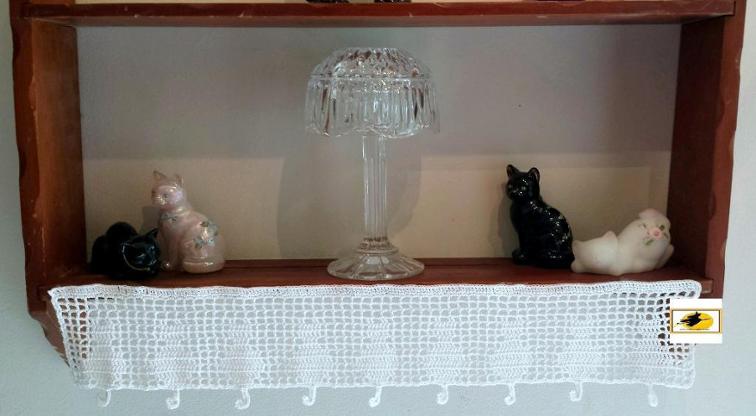 Photo via Karen Glasgow Follett Designs
6. Feline Filet Crochet Edging
This is another example of the beauty of filet crochet edging, with the unique twist that the cat's tails hang off of the rest of the trim to create a sort of decorative edging on the edging itself. This sample also shows how crochet trim can be attached to shelves and other home decor, not just sewn on to linens.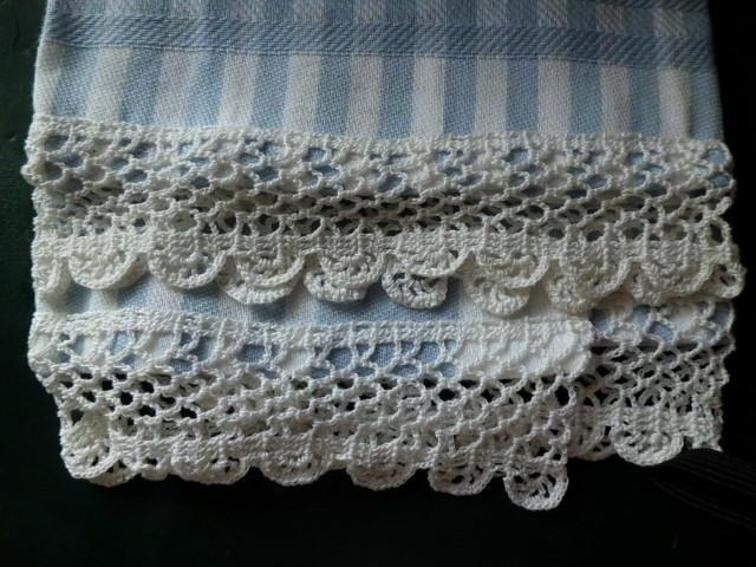 Photo via Martha Nichols's Pattern Store
7. Fanlight Crocheted Edging
This is a thread crochet cotton trim pattern that the designer says can be used on any number of different projects, from doll's clothes to towels. It replicates the style of vintage lace but also works well with contemporary designs.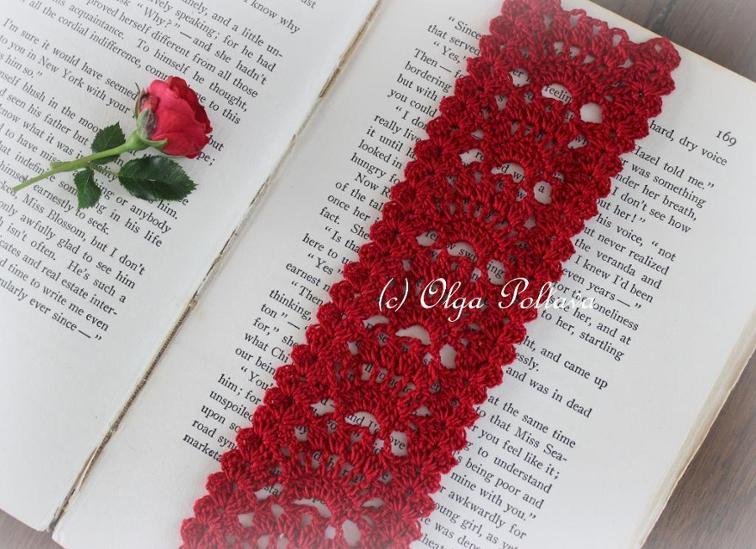 Photo via Olga Poltava
8. Red Lace Edging
Many lace bookmark crochet patterns also double as good patterns for trim. This red bookmark is just one example from designer Olga Poltava who offers many variations on bookmark / trim designs. Simply crochet the piece and then attach it to the item you want to add an edging to; it's a particularly good size for towel trim.
Photo via Cbotterweg
9. Quilt Block Lace Edging
This vintage crochet pattern has been updated and expanded by Cbotterweg. You can work the filet crochet pattern in fine thread to create a trim that works well for skirts and dresses. The pattern can be easily adapted to serve as an edging or insertion strip for a variety of other projects as well. This pattern uses only basic crochet stitches.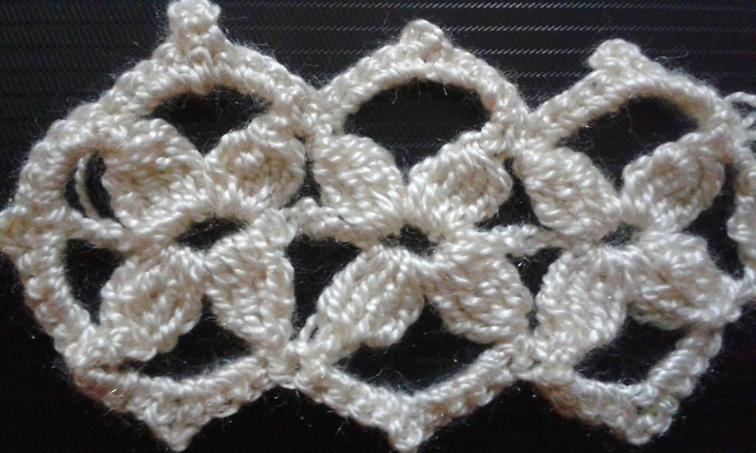 Photo via Your Caprici Designs
10. Floral Edging
This simple crochet trim has the essence of a floral design. It would be great for an Easter or springtime tablecloth but can work for many other purposes as well.