We've got a lot of stuff to tote around — from groceries and paperwork to diapers, yarn and books — so why not crochet a tote bag for all of them?
Stitch up these fashionable and functional crochet tote bags to transport practically everything.
Photo via Craftsy member NT maglia
1. Alpine Tote
Have you tried tapestry crochet yet? Use this technique to create a sturdy tote with amazing colorwork, and stash your essentials in style. If you're interested in all things colorwork — including tapestry crochet — check out Karen Whooley's Fair Isle Crochet: Demystifying Colorwork class.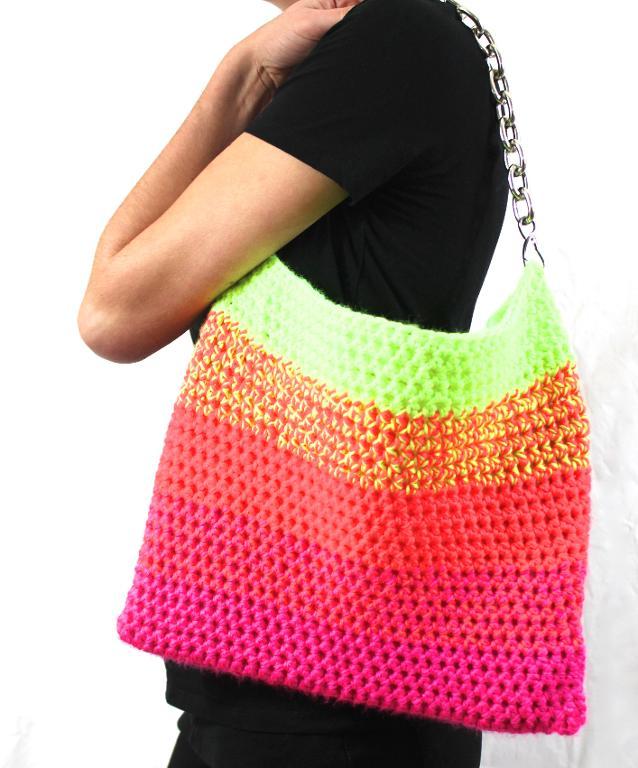 Photo via Craftsy member Abigail Haze
2. Luma Tote
Two strands of yarn hold this bright tote together so it works up in no time at all — an ideal weekend project! Ours features a chain link handle, but you can try out other types, too, depending on your style.
Photo via Craftsy member hiddenmcrochet
3. Red Clover Summer Tote & Mini Tote
Two is better than one! This pattern includes instructions to create a large tote, as well as a matching mini tote. Stash the mini one inside the large one to pull out and carry solo when you only need a few small essentials.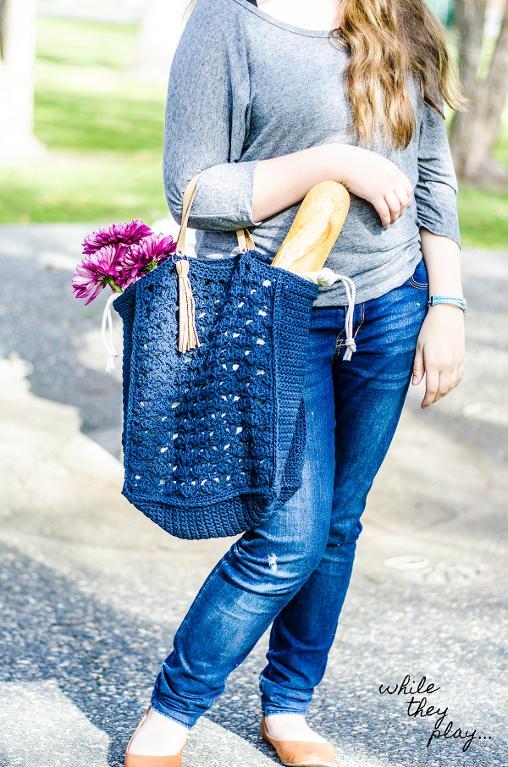 Photo via Craftsy member Kalurah Hudson
4. French Market Tote
A delicate lacy panel on the front and back of this tote adds instant elegance to any outfit. The pattern also includes simple alteration recommendations for stitchers who plan on carrying heavier items like produce.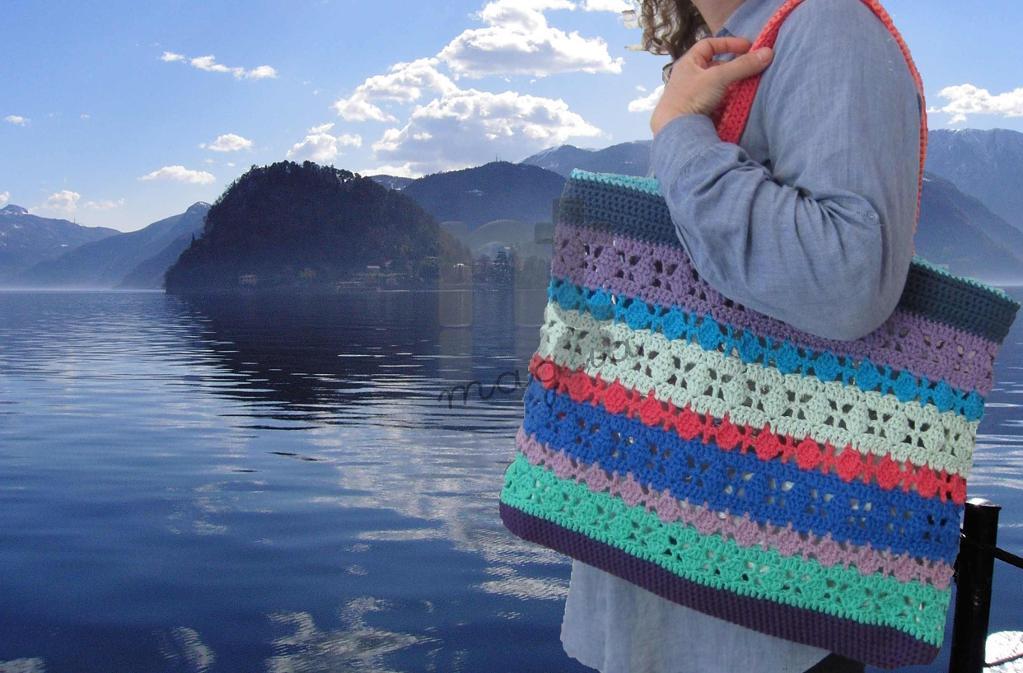 Photo via Craftsy member NT maglia
5. Borsona Bellagio Crochet Tote Bag
Wondering what to do with all those leftover yarn scraps? Throw a couple of skeins from your stash together and make a pretty color palette! Reinforced borders and sturdy handles prevent this colorful tote from sagging and stretching out.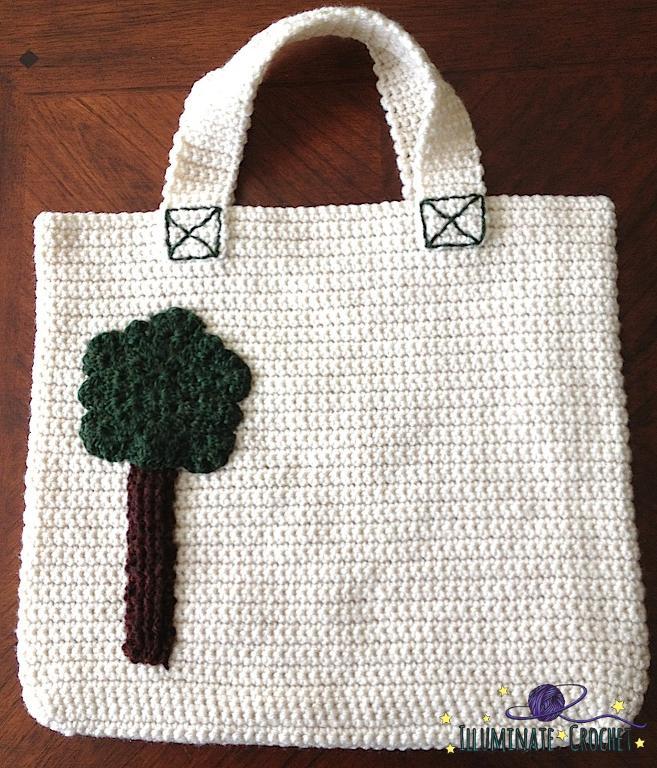 Photo via Craftsy member SaraLeighton
6. Nicki Tote with Tree Appliqué
You'll work this bag up in a flash thanks to its simple shape and (mostly) single crochet stitches. The adorable tree appliqué is ideal for using up even the smallest yardages of fabric.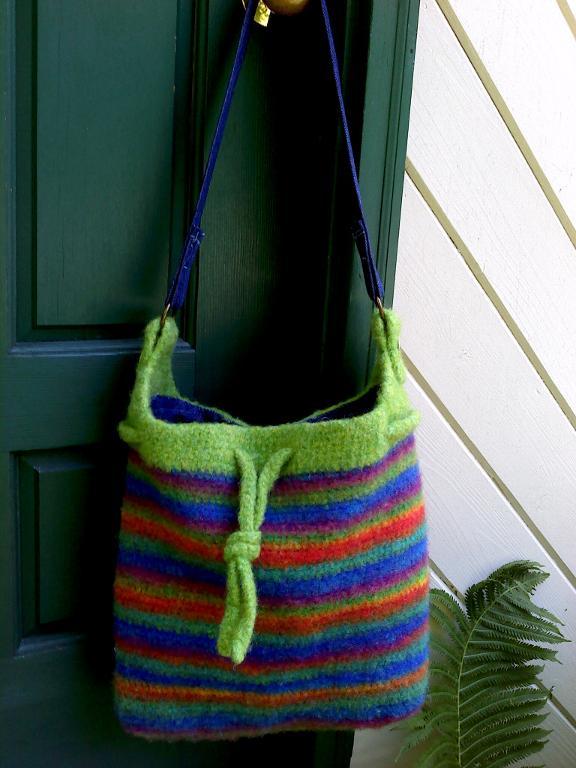 Photo via Craftsy member Merri Purdy
7. College Tote
If you need a really tough tote, consider felting one! Felting agitates yarn fibers so they stick together, creating a super-durable fabric.
Never felted before? Learn more about yarn felting.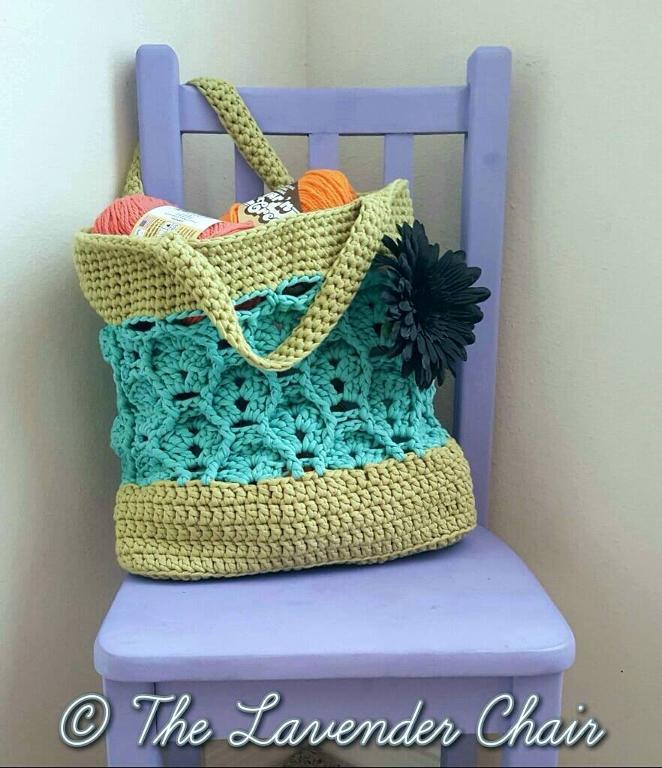 Photo via Craftsy member LavenderChair
8. Wheat Fields Market Tote
The perfect project bag! Be sure to work in a lining to prevent small items — like crochet hooks or pens — from slipping through those beautiful center stitches. You can even add pockets into the lining for personal items like your cell phone and makeup.  
Photo via Craftsy member hiddenmcrochet
9. Colorblock Bag
This basic tote is worked in the round — no seaming required! Use it as your everyday bag, or to take your crochet projects on the road.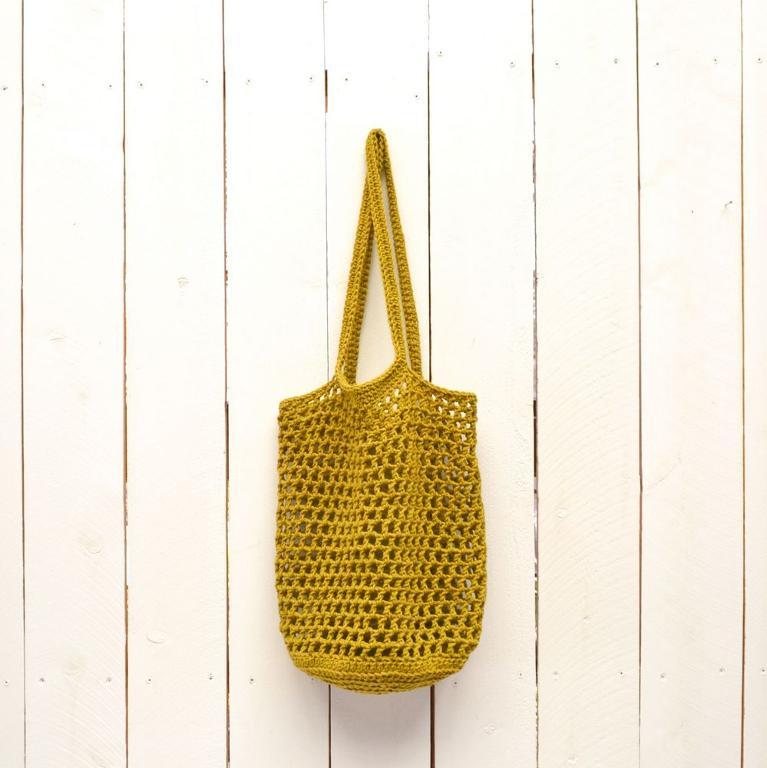 Photo via Craftsy member TheGoodSchnit
10. Crochet Market Tote
This versatile bag is the perfect companion for trips to the beach, the farmers market, the grocery store and more! Work it up with a strong cotton for added durability.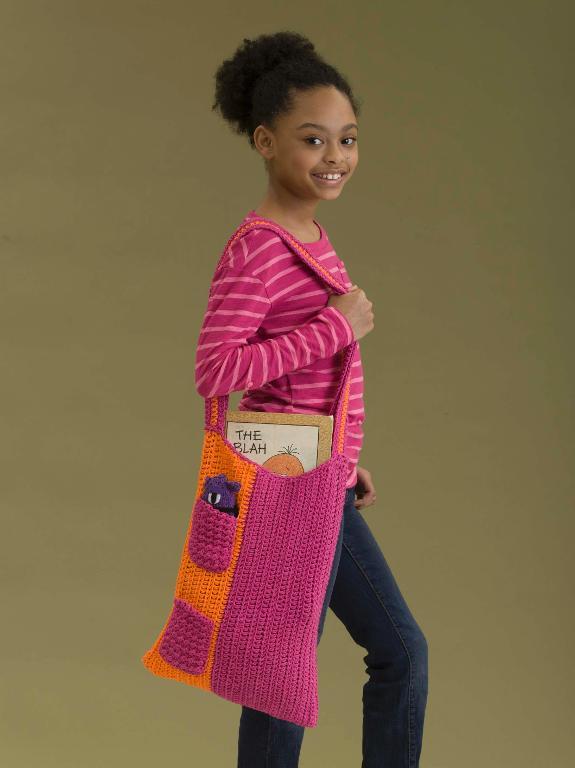 Photo via Craftsy member Carrie-sue
11. School's in Session Tote
This playful tote was designed with kiddos in mind, but we've got a hunch that adults will revel in its color blocking and useful pockets. Stitch one up for school, work, the grocery store — you name it.
(Hint: you might need more than one!)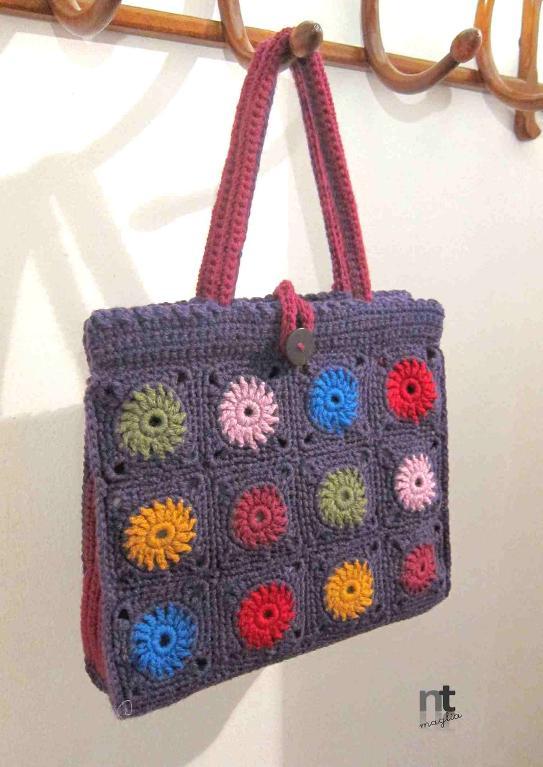 Photo via Craftsy member NT maglia
12. Bright Spot Tote
Ideal for stitching on the go, this quick and easy bag consists of small granny squares that are seamed together. It's a great pattern for beginners who want to practice reading crochet patterns as it includes both a chart and written instructions.
Pockets, lining, sturdy straps and more — what features do you look for in a crochet tote bag?