Many of us graduated from scarves to crochet throw patterns when we were first crocheting, but the beauty of the throw is that it can be easy or challenging depending on the pattern.
Crochet throws remain a favorite gift for many crocheters, too. They're lovely for baby showers, housewarmings and any other occasion when you want to create a beautiful family heirloom that will be passed down from generation to generation.
We've rounded up crochet throw patterns that can be customized to be uniquely you!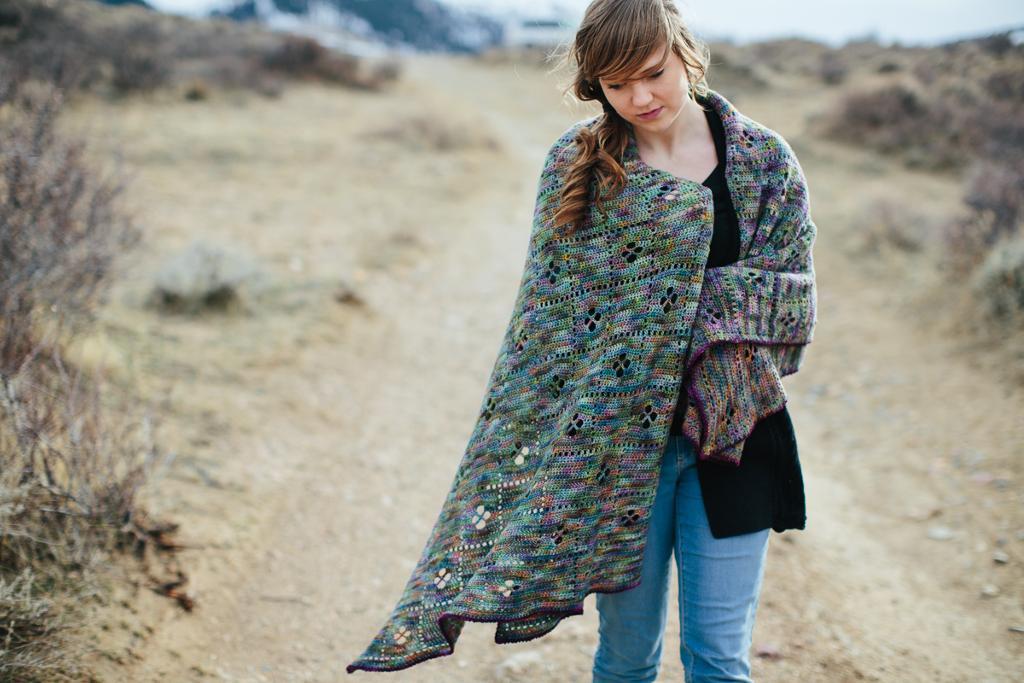 Photo via Craftsy member TheFireflyHook
1. Wildflower Throw
Use basic lace skills to add a pretty little flower to some of the squares in this throw. A variegated yarn like the one pictured here works well, but feel free to try solid colors, too.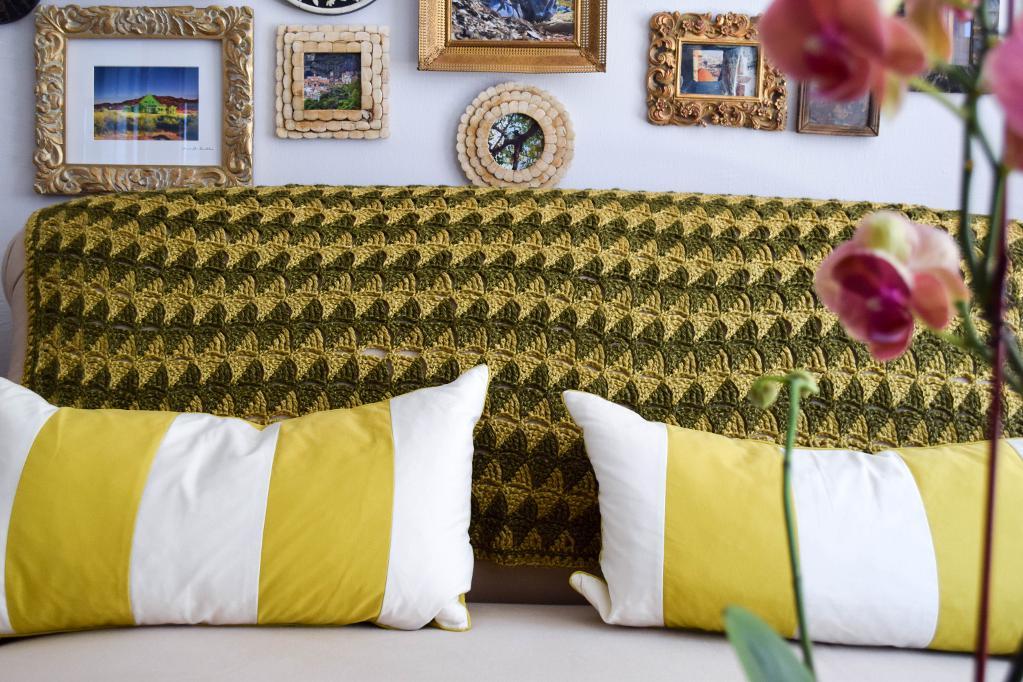 Photo via Craftsy member MarieInNYC
2. Throwback Throw
The zigzag ripple pattern gives just a bit of an update on vintage afghans. Complete the throwback element with an old-school color palette or update it with bold colors to give it a more modern spin.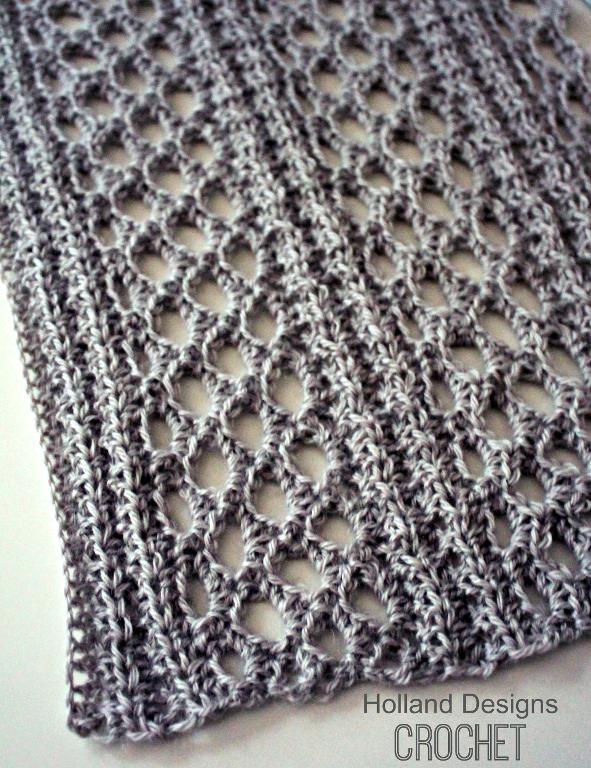 Photo via Craftsy member Holland Designs
3. Timeless Throw
Some pattern stitches never go out of style. This throw works for any room and any occasion, from housewarming gifts for the living room to a classic wrap for a new baby. Stick with a neutral color like the one pictured here for a true classic.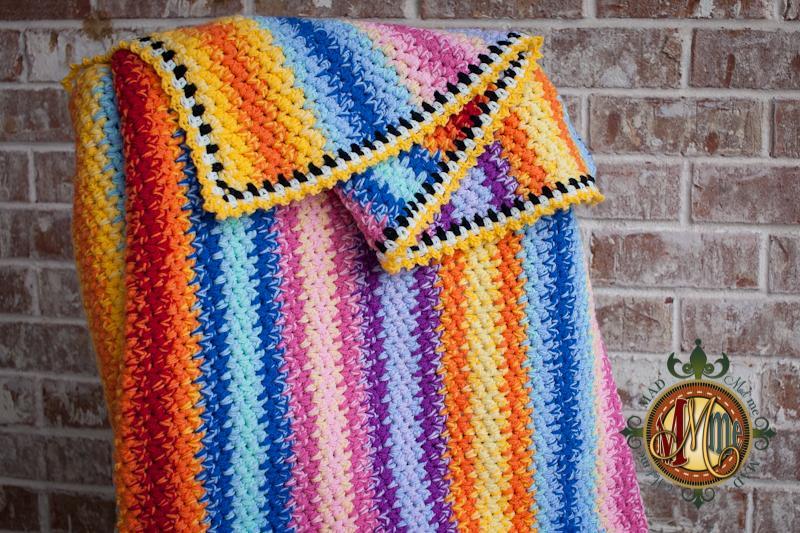 Photo via Craftsy member Mad Mad me
4. Simply Mad Throw
The colors are the star of the show in this pattern. These colors were inspired by Mexican folk art, but adventurous crocheters might want to create their own inspiring palette.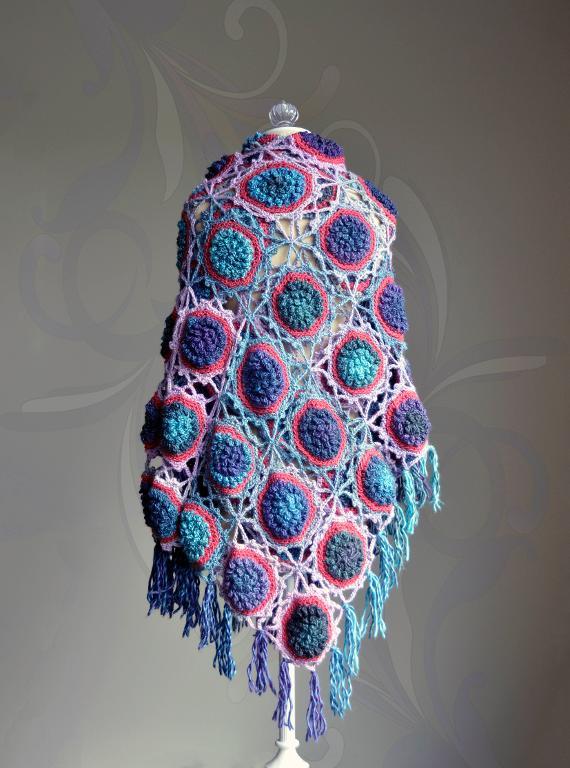 Photo via Craftsy member Universal Yarn
5. Chrysanthemum Throw
Don't fret over stitching all these little motifs together. The pattern uses the join-as-you-go method and includes an assembly diagram, so you won't be too overwhelmed. Plus, the use of the motifs allows you to easily add or subtract to the size of the original throw.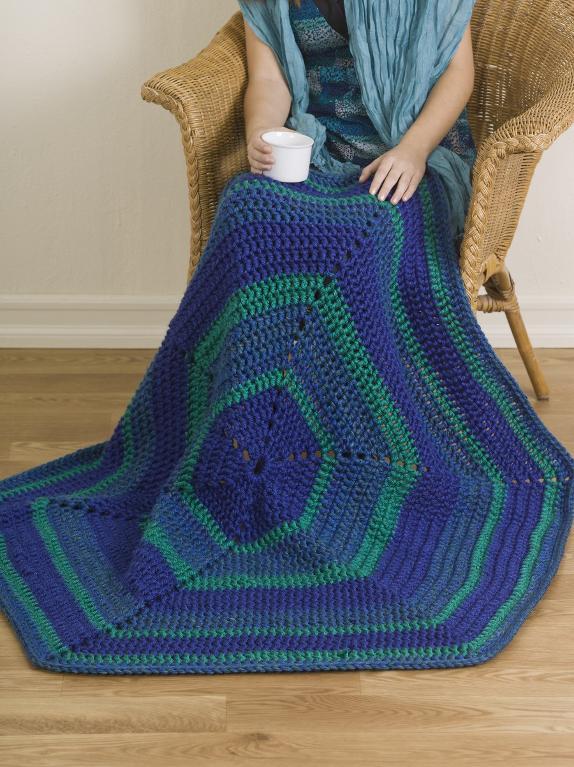 Photo via Craftsy member Carrie-sue
6. Mega-Motif Throw
Tired of crocheting rectangles? Change it up a little with this hexagon-shaped throw. You can customize the size of the hexagon, too. Just keep following the increase pattern until you've reached the size you like.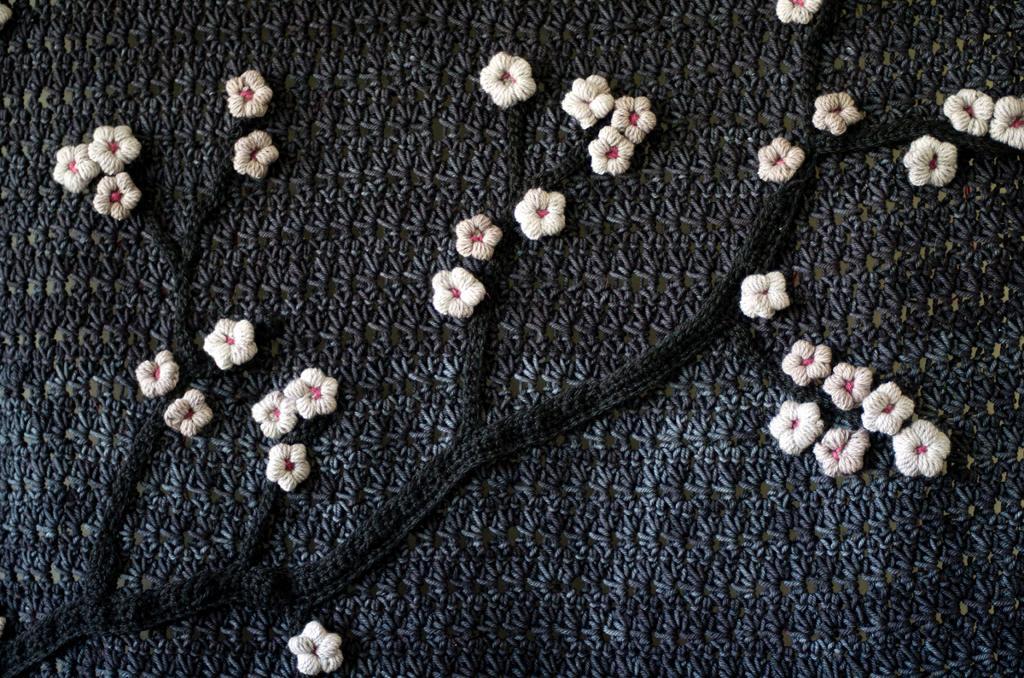 Photo via Craftsy member kraftling
7. Cherry Blossom Throw
This throw blanket features little clusters of cherry blossoms that give such an interesting texture. The main body of the throw is simple enough; you'll quickly memorize the stitch pattern and be able to complete it while chatting at stitch group or listening to an audio book.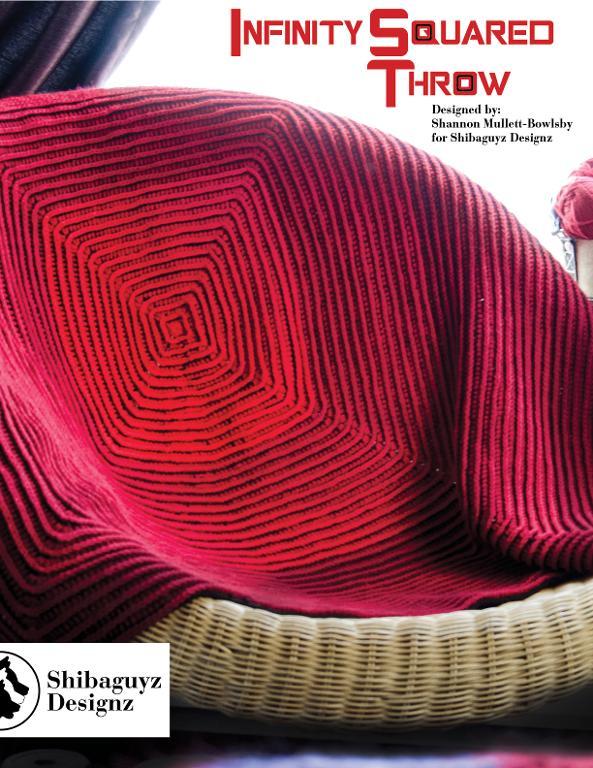 Photo via Craftsy instructor Shannon Mullett-Bowlsby
8. Infinity Squared Throw
Crafty's own Shannon Mullett-Bowlsby, instructor for classes like Crochet Technique Toolkit and Quick & Easy Crochet Cables, designed a throw that's so cool it can double as wall art. Inspired by the manipulation of geometric shapes and colors, this blanket can be stitched in any color you'd like.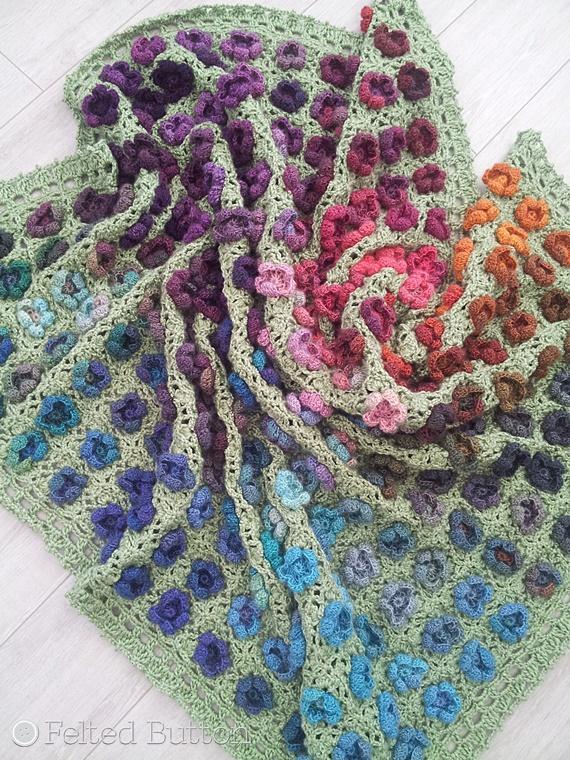 Photo via Craftsy member FeltedButton
9. Monet's Garden Throw
Looking for a blanket with lots of texture? This join-as-you-go throw is a great way to use up yarn scraps. Your pretty blooms can fit any room that needs a snuggly blanket, from a living room to a bedroom or even a nursery.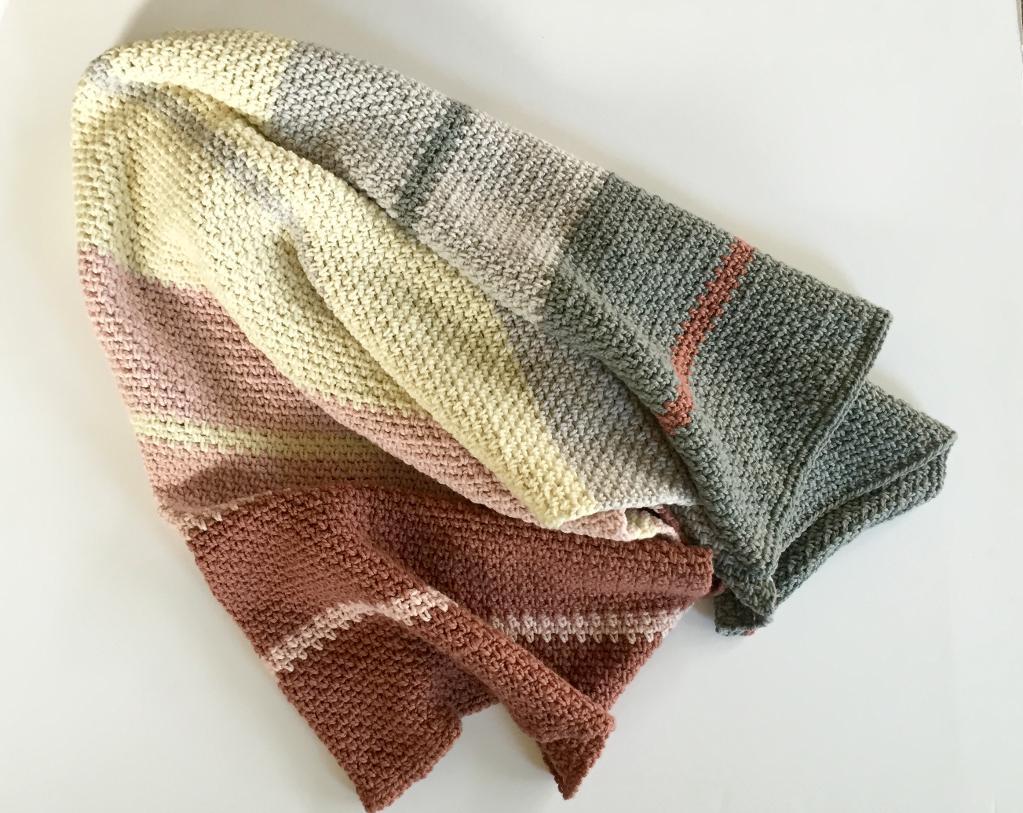 Photo via Bluprint member LittleMonkeyShop
10. Dream Weaver Blanket
When someone is celebrating a special occasion like a new baby or home, this blanket is the perfect gift. The designer created this blanket especially for those occasions with customization and durability in mind. Plus, the blanket is stitched with a chunky yarn, so you will be finished in no time.
Photo via Craftsy member FabFashions
11. Floral Hexagon Afghan Throw
Love the vintage feel? This afghan is made up of floral hexagons that are seamed together to create a blanket of whatever size you'd like. It's also another great project for using up those small scraps of yarn you've been holding onto.