A teddy bear is such a comfort for many kiddos. Instead of buying any old store-bought bear, though, why not use those crochet skills to crochet a customized teddy bear stitched by you?
Before you dive in, take advantage of the design process by incorporating kids' favorite colors. Teddy bears don't always have to be brown, you know! You can even customize the bear's face so that the expression is sweet or just plain silly.
One word of caution: if you're crocheting a teddy bear for an infant, be sure to skip supplies like safety eyes and buttons. (Check out "5 Types of Amigurumi Eyes" to see some of the safer alternatives.)
Crochet one of these cute crochet teddy bear patterns and watch as it brings comforting cuddles for years to come.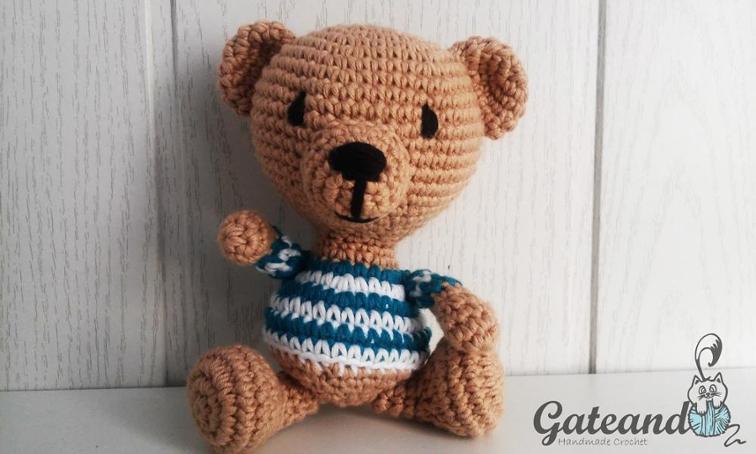 Photo via Gateando Crochet
1. Picasso Teddy Bear Amigurumi
This creative teddy has embroidered features, so he's totally safe for children of any age. He's stitched in one piece, so you don't have to crochet a separate striped T-shirt to dress him.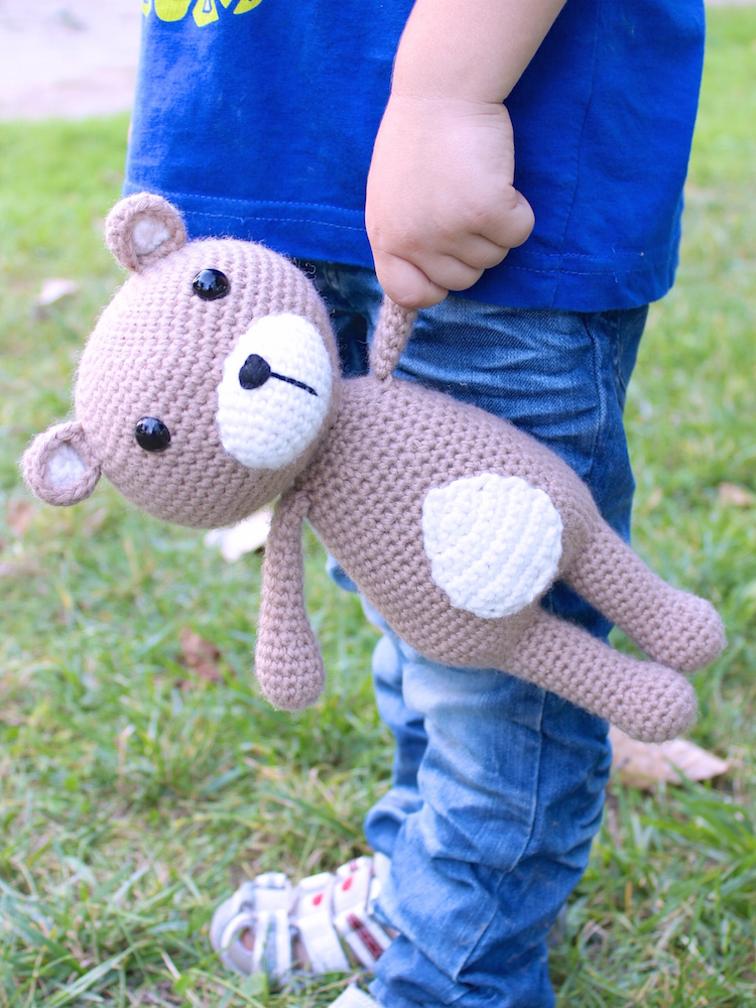 Photo via Tremendu
2. Vinnie the Teddy Bear
Vinnie is perfect for beginners who want to try amigurumi. The pattern comes with step-by-step photos, plus detailed photos for the more challenging parts of the instructions.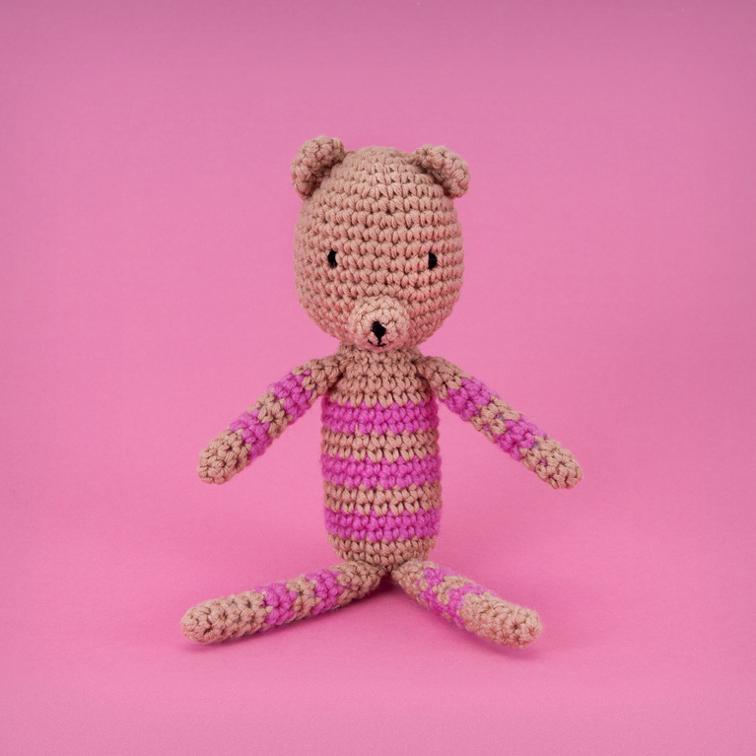 Photo via iSAYcrochet
3. Stripy Sid Crochet Teddy Bear
Grab your scrap yarns and stitch up this small but mighty bear in less than an hour. You can even skip the stripes and stitch Sid one solid color, if you'd like. Sid is just as happy on the playground as he is sitting on the shelf in your office.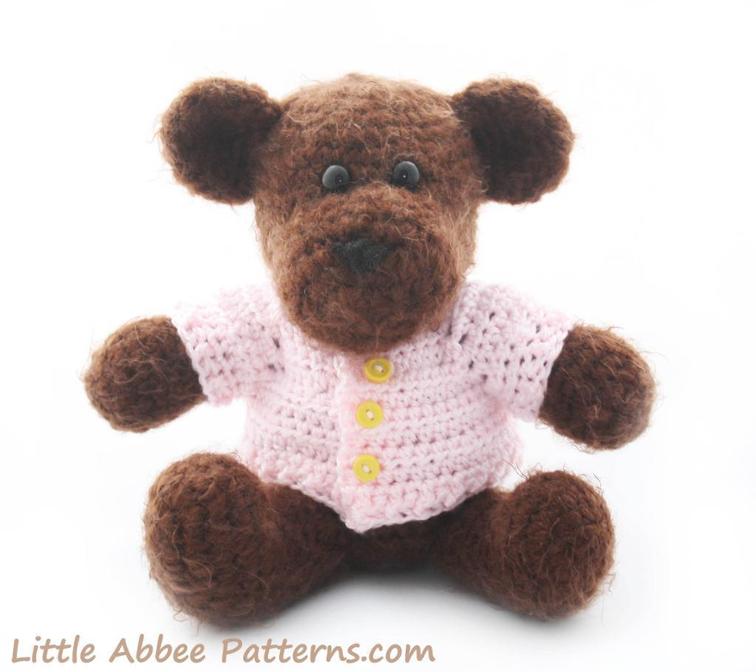 Photo via Little Abbee
4. Teddy Bear
Stitch with a lofty, fuzzy yarn to get the same look at this cute bear. The free pattern includes instructions for both the bear and a cozy sweater. If you're making this for a small child, substitute the safety eyes and skip the buttons on the sweater.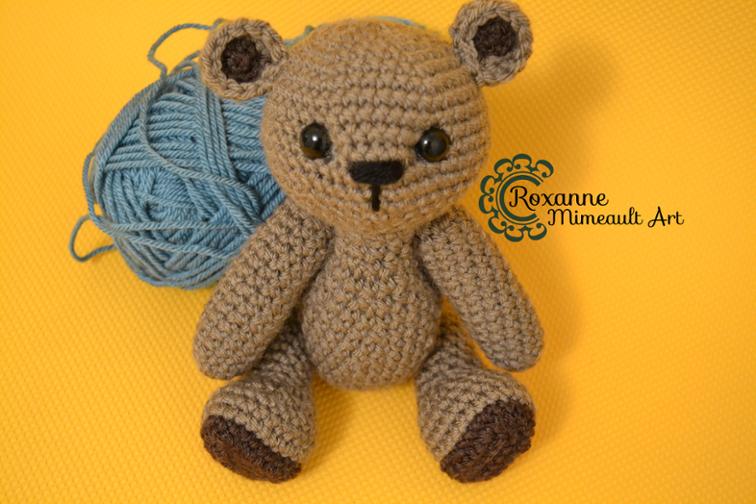 Photo via Roxanne Mimeault Art
5. Teddy Bear Amigurumi
This bear pattern is unique because the arms and legs move. That means you can pose the bear in lots of different and fun ways. He's only 7″ tall, so he works up quickly.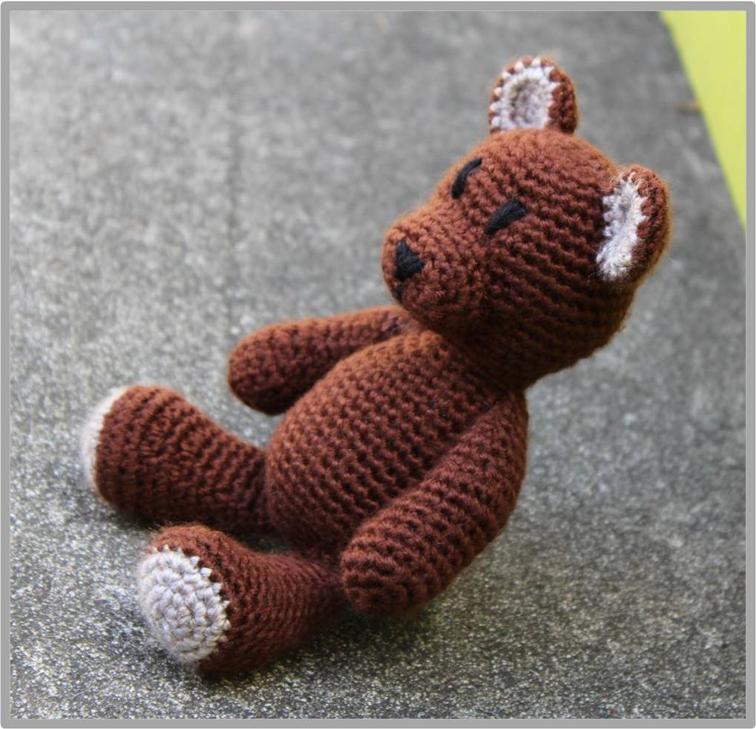 Photo via Thoughts, Knots & Stitches L.L.C.
6. Little Teddy Pattern
Thanks to embroidered features like eyes and a nose, this bear is totally safe for children of any age. Stitch your bear in a washable cotton or acrylic for easy care and durability.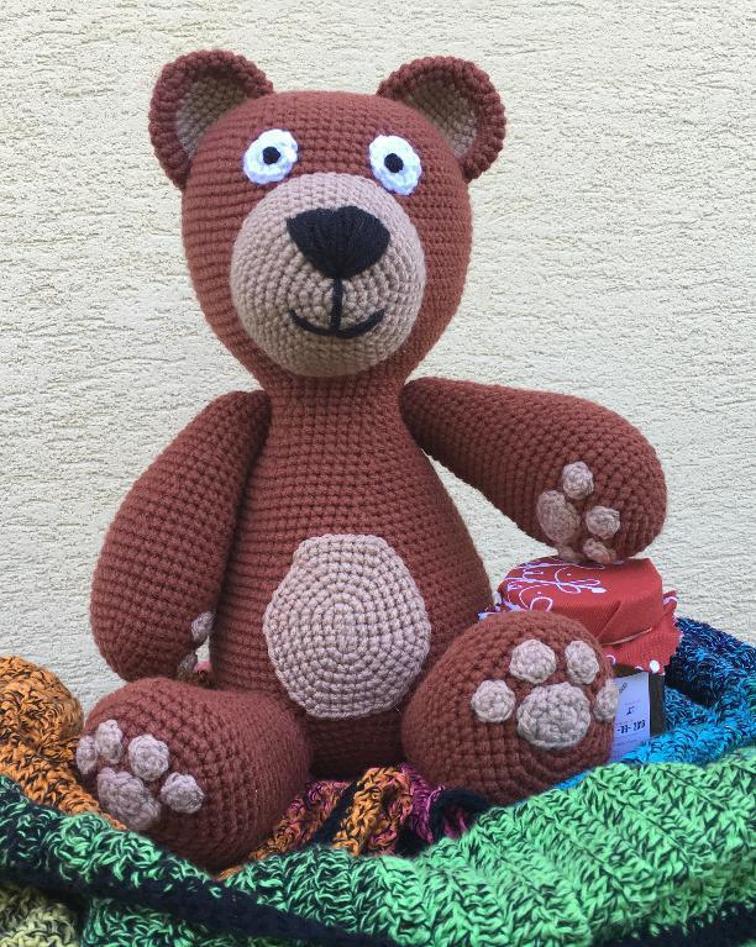 Photo via GabiCrochetingStore
7. Teddy Bear
This bear has a couple of little extra features like contrasting-color details on the tummy and paws. The facial features are crocheted or embroidered, making the bear both durable and safe to play with.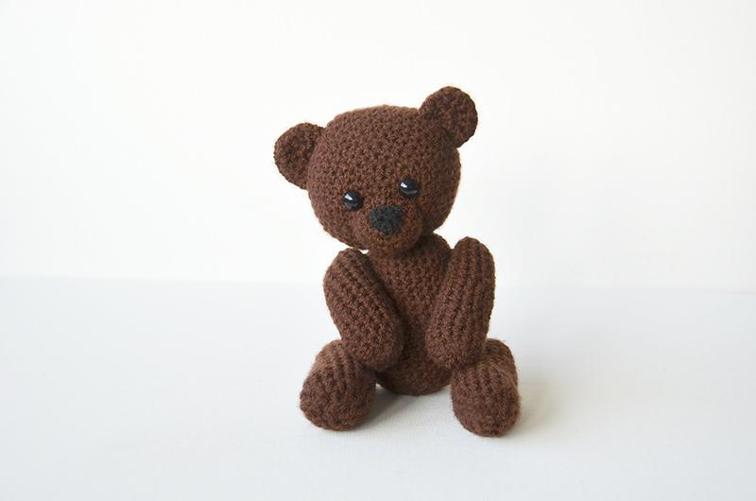 Photo via Flying Dutchman Crochet Design
8. Teddy Bear Crochet Pattern
This charming bear is 12″ tall and has optional moving arms and legs. If you're familiar with single crochet, shaping and working in the round, then you'll have no problem stitching this easy bear.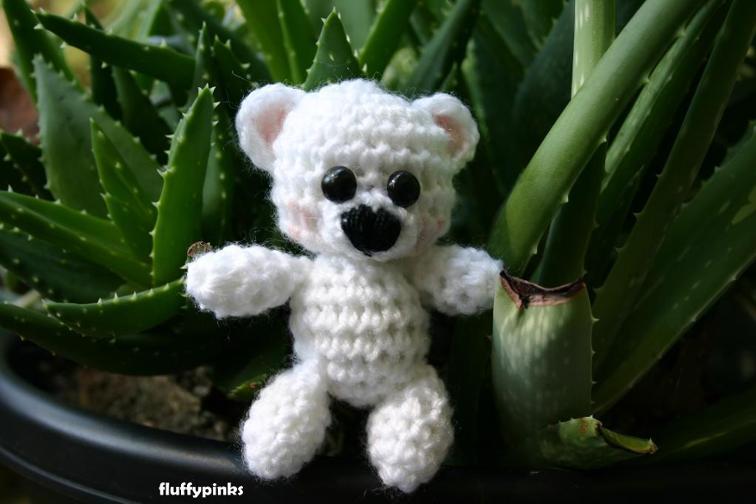 Photo via fluffypinks
9. Amigurumi Teddybear
If you're looking for a smaller bear, check out this 4″-tall cutie. The pattern is suitable for beginners and comes with plenty of photos to help you through the more challenging parts of the instructions.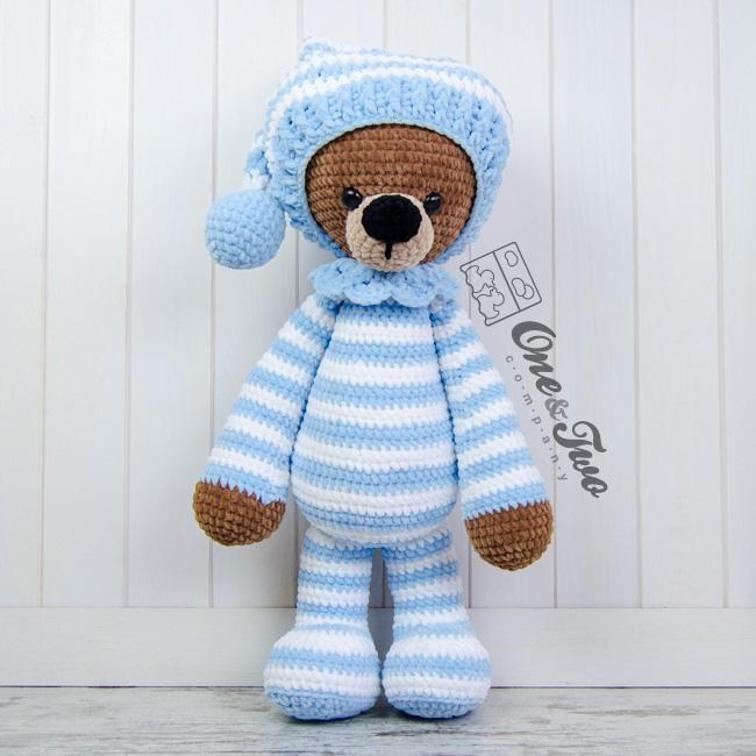 Photo via One and Two Company
10. Sydney the Big Teddy Bear Amigurumi
Need a quick gift? Sydney is 25″ tall, but thanks to super-bulky yarn you can work your way through the pattern in no time. We bet Sydney will be a hit at any kid's birthday party!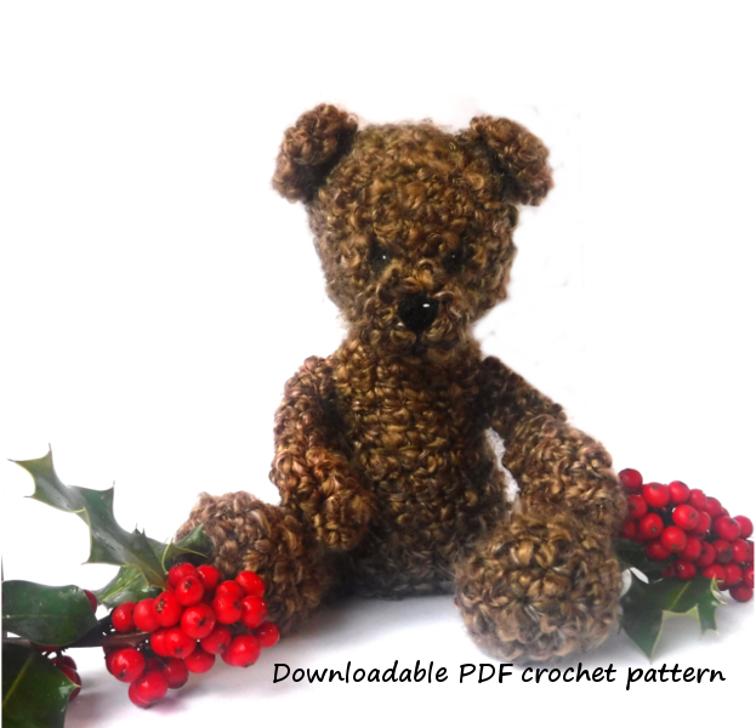 Photo via Dandelion Seeds Design
11. Bright and Cheerful Teddy Bear — Georgie
This sweet teddy comes with instructions for both the bear and a little red vest. Grab a soft, textured yarn to match this bear's cozy feel. Knowledge of increases and decreases is required, but the designer encourages beginners to jump in and give it a try.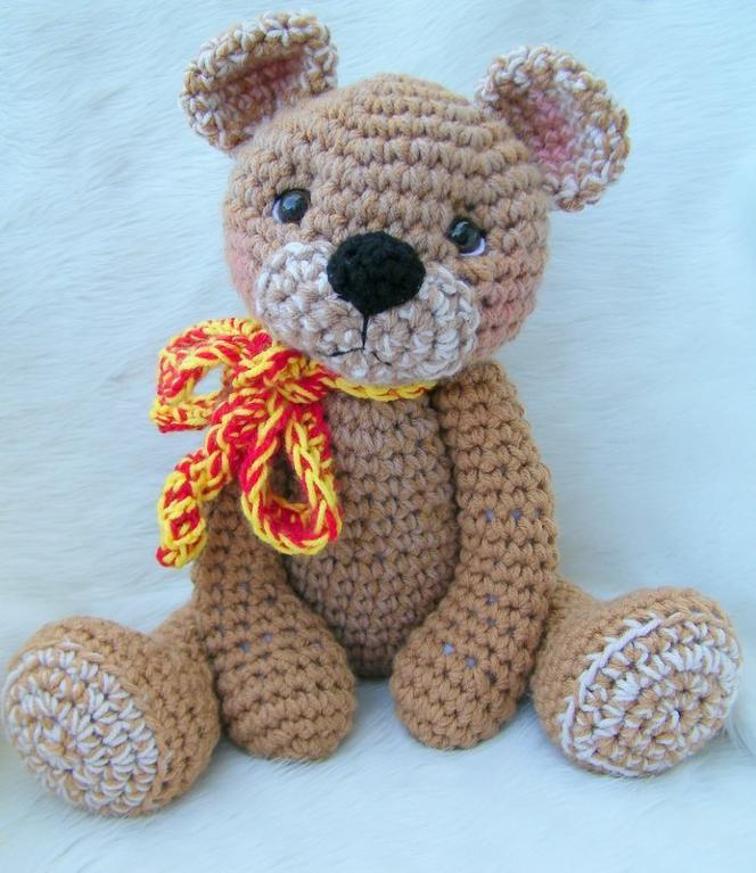 Photo via Teri Crews Designs
12. Teddy Bear for Hugs
For this teddy you'll hold two strands of worsted-weight yarn together throughout, making the project fly from your hook. You'll use that same simple technique to get the cool color combo on the bear's paws and ears.