The Solomon's Knot isn't your average crochet stitch. This is a unique crochet technique that expands upon your basic crochet skills to create an entirely new look for your craft work. It produces a terrific openwork mesh design. While it's a classic lace stitch, the final product doesn't have to be overly lacy — you have lots of control for easily altering this stitch pattern.
Learn more how to crochet Solomon's Knot, and see some great crochet patterns that use this stitch.
Image via PinkSnailBoutiq
Understanding Solomon's Knot
The Solomon's Knot is worked very similarly to your basic crochet stitches (such as the single crochet stitch) because you will complete a series of "yarn overs" and draw yarn through the single loop on your hook.
However, when you draw your loops up, you will be drawing them up much higher so that each loop is considerably larger than usual. That's what gives Solomon's Knot (which is also known as The Lovers' Knot or The Hail Stone) its open, lacy design. You can alter the effect of the stitch by drawing your loop up shorter (about 1/4 inch – 1/2 inch tall) or taller (2 inches – 3 inches tall), which is a fun technique to play with once you've mastered the basics of the Solomon's Knot stitch.
How to crochet Solomon's Knot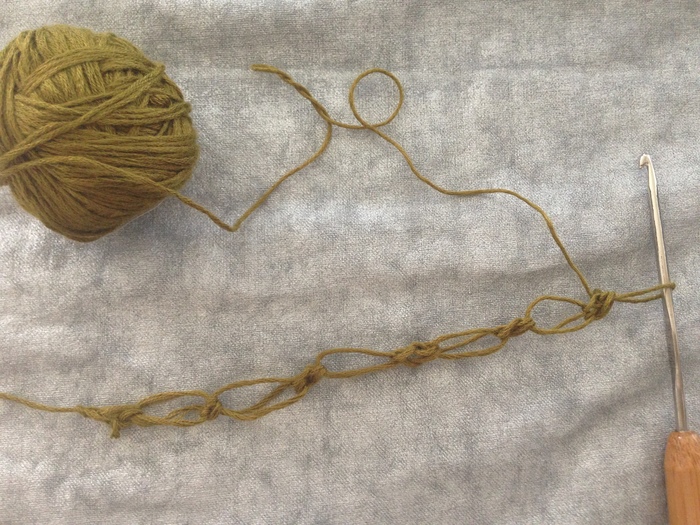 Tutorial images by Kathryn Vercillo of Crochet Concupiscence
Step 1:
Begin with one loop on your hook. The best way to do this is ch 2, sc in first ch.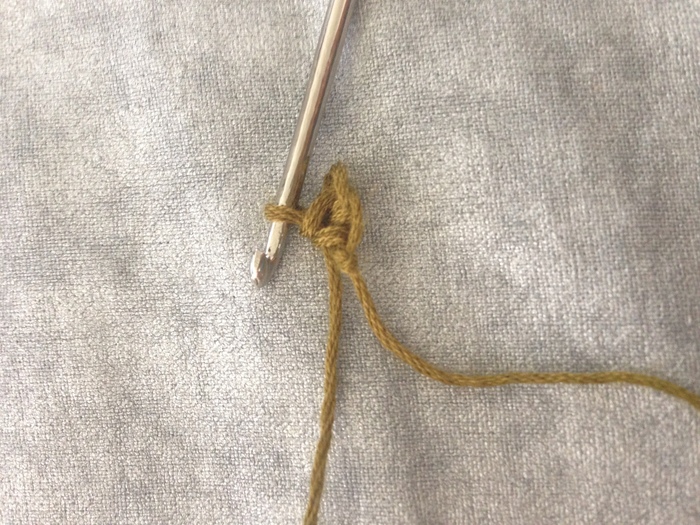 Step 2:
Draw up your loop (the sc from the previous step) to the desired height by gently pulling it upwards with your hook. This loop is usually between 1/2 inch and 2 inches. If you are working from a crochet pattern, it should specify how tall each loop should be. Try to keep your loops consistent in height for the best results.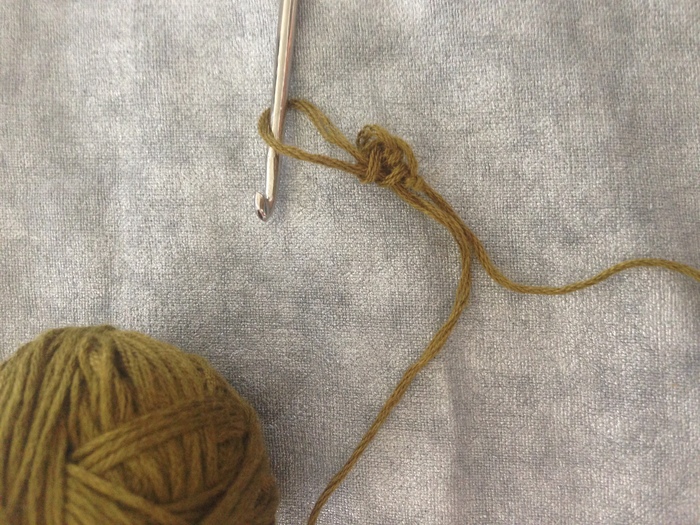 Step 3:
Yarn over and draw through the loop on the hook. When you look at your work, you should see a single strand in back and two strands in front. Draw the yarn up so that the single strand in back is the same length as the loop that you pulled up.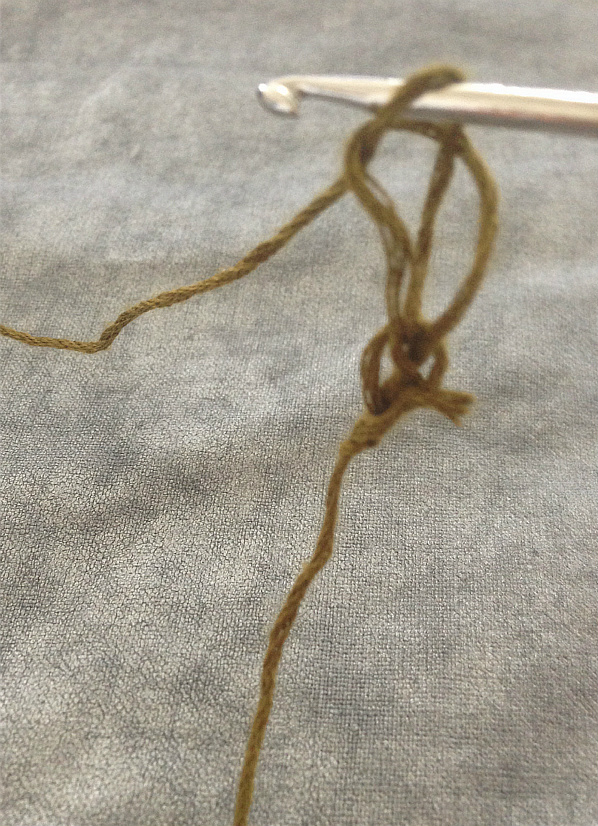 Step 4:
Insert your hook under that single strand in the back.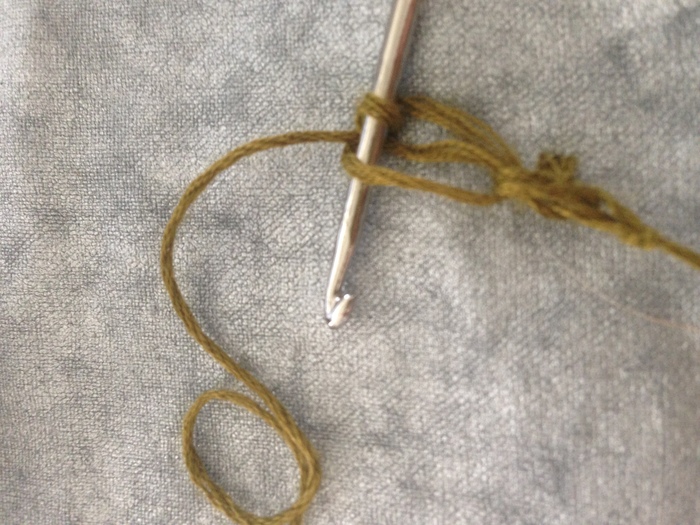 Step 5:
Yarn over and draw through first loop on hook.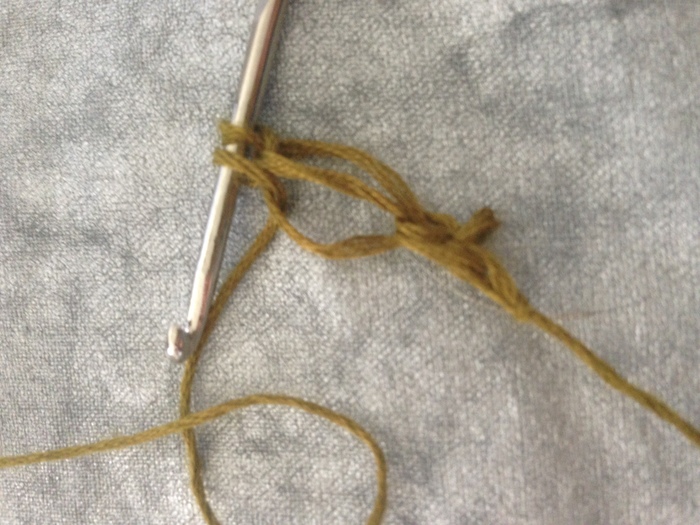 Step 6:
Yarn over and draw through both loops.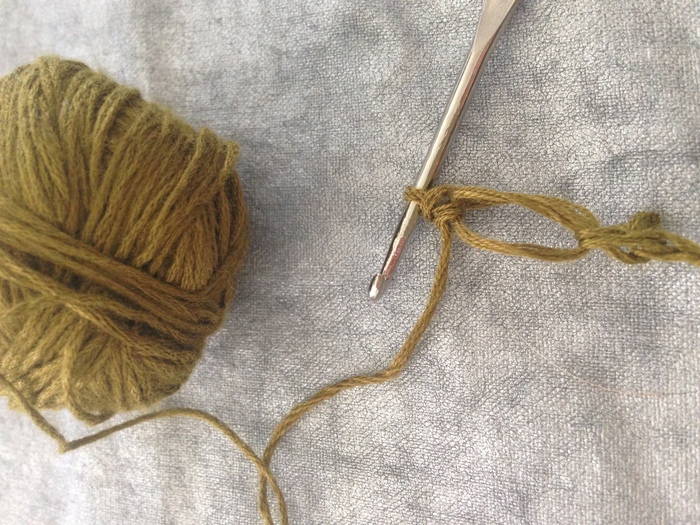 And that's it! You've created your first Solomon's Knot in crochet. You will keep repeating this to get a row of Solomon's Knots on top of one another. To create the next one, draw up the last loop that you already created in step 6, and repeat steps 3 through 6.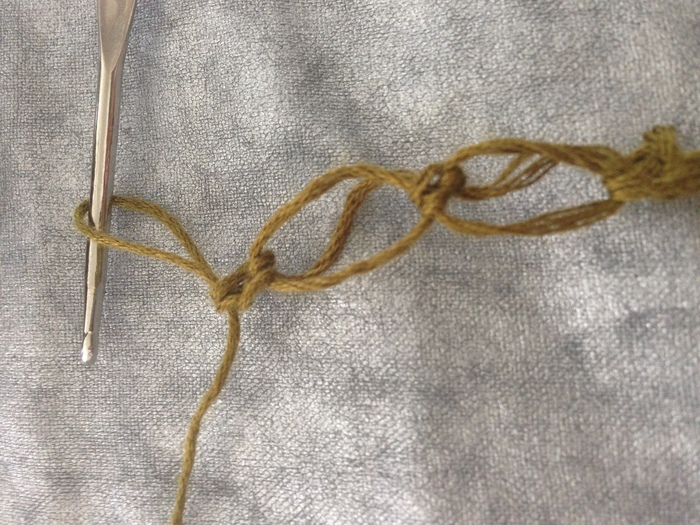 As you explore different crochet patterns, you will learn how to turn and work multiple rows of Solomon's Knots. You'll also learn that there's a slight difference in many patterns between the "edge knots" (ESKs) and "main Solomon's Knot" (MSKs). But now that you know the basics, you're ready to start playing with the stitch!
Solomon's Knot crochet patterns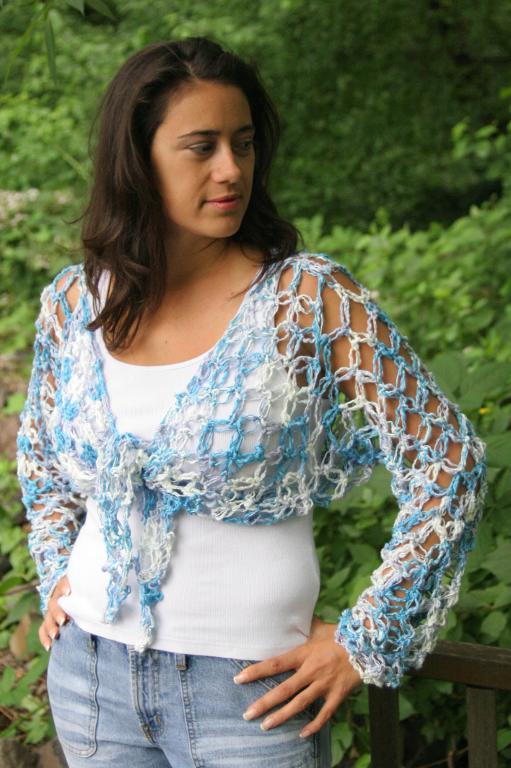 Image via Adorish
Lover's / Solomon's Knot Wrap Tie
This is a sport-weight crochet wrap pattern worked in three parts, joined together as you go, and available in three different sizes. It includes detailed instructions for how to work the Solomon's Knot in this pattern.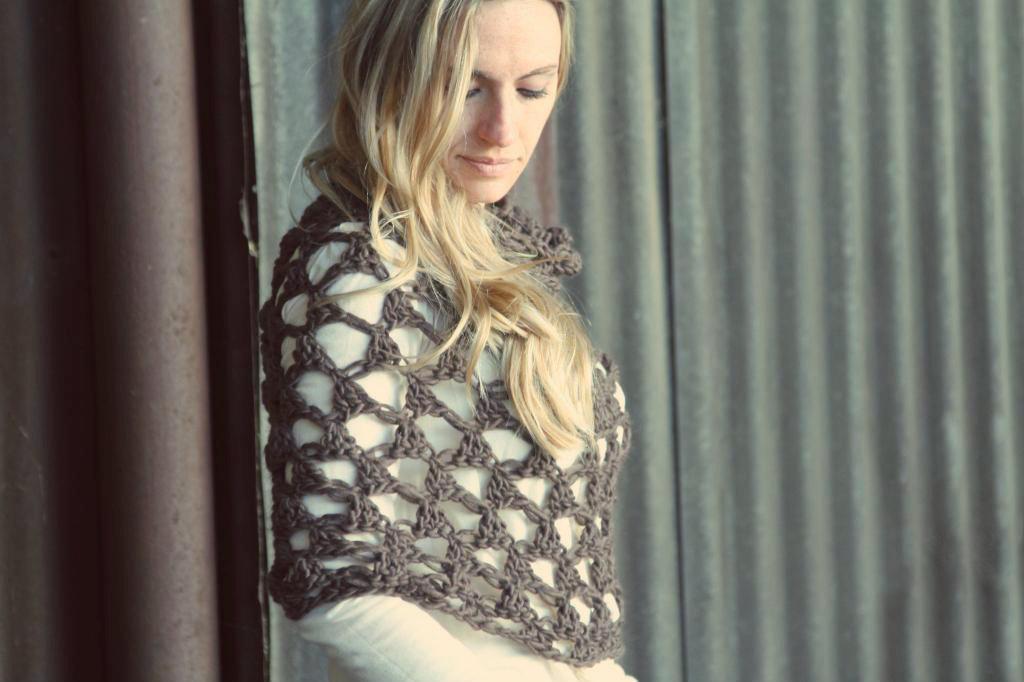 Image via Stephanie Sario
Solomon Stitch Poncho
This is a unique Solomon's Knot crochet pattern because it's worked with a bulky yarn. This gives a heavier texture to the usual look of the Lover's Knot, and yet, it's still open and airy.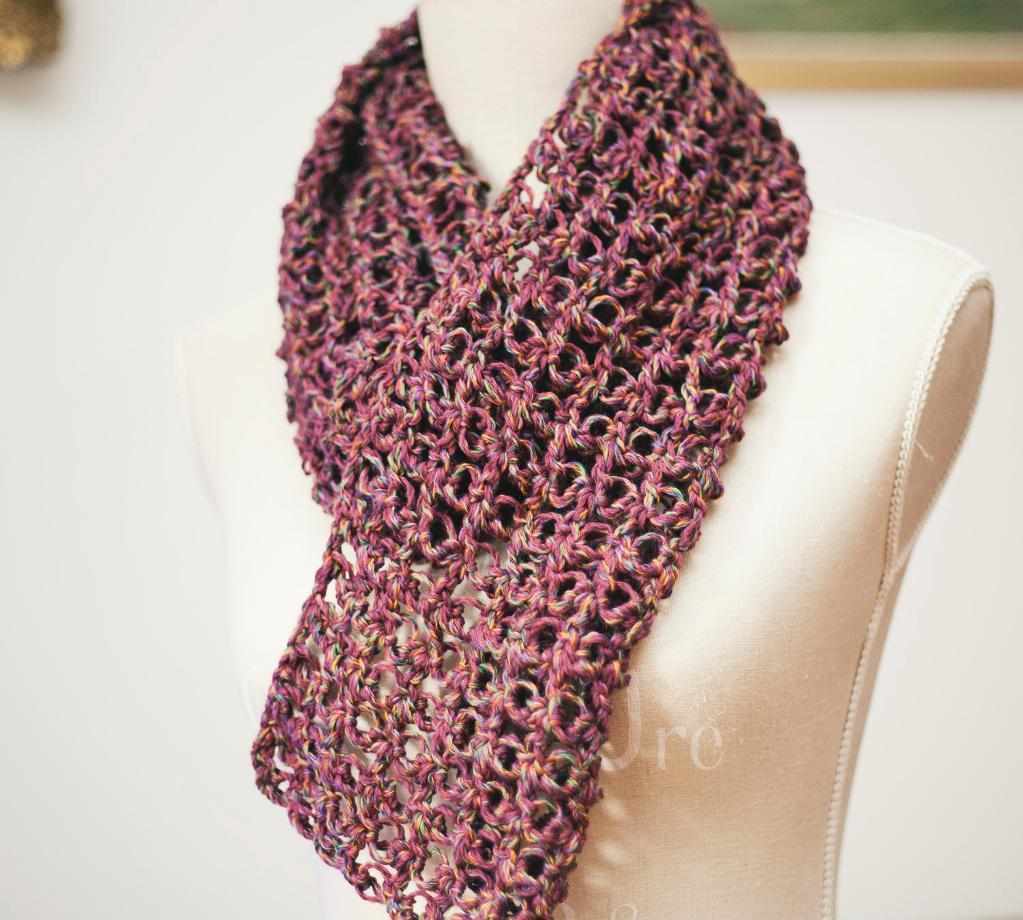 Image via Mon Petit Violon
Solomon's Knot Scarf
This is a great basic crochet pattern for learning and practicing the Solomon's Knot. The terrific yarn choice here provides a bit of texture and subtle color changes while still allowing the stitch to shine as the highlight of the design.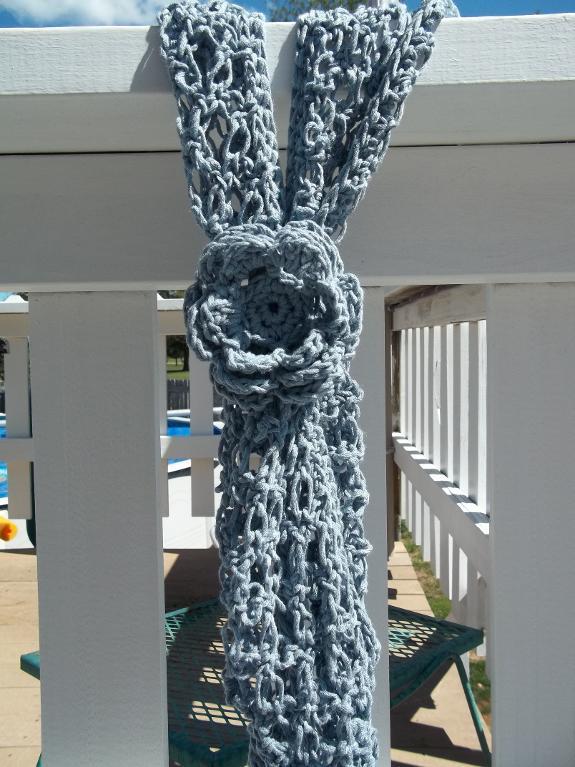 Image via EatPrayYarn
Quick Lover's Knot Scarf
This is another scarf using the Solomon's Knot. This one is enhanced with a crochet flower and has a stitch pattern that's a bit more open than the previous scarf pattern. It's another great choice for beginners to the stitch.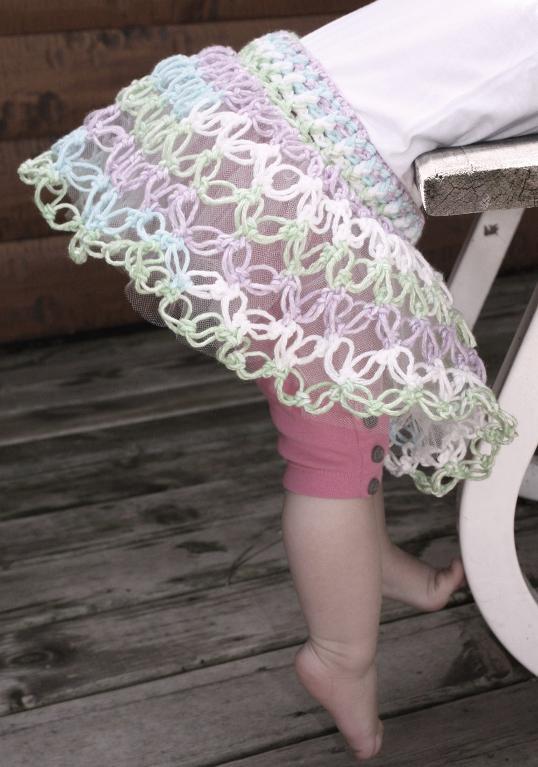 Image via PuffalumpBrand
Baby Crochet Skirt Pattern in Lovers' Knot
This adorable baby crochet pattern is worked using the Lovers' Knot as the main stitch and post stitches for the waistband. It's the perfect combination of laciness and texture!