Crochet potholders make perfect gifts for all types of kitchens. They are both decorative and functional, can be created in any number of different styles, and are a handmade treat that adds a personal touch to your gift giving. Crochet potholders can be made in elaborate detail so you can show off your most advanced crochet skills, but there are also easy crochet potholder patterns that serve as instant gratification projects to make quick gifts!
Here are 10 top patterns for crochet potholders that would be perfect for gifting this holiday season.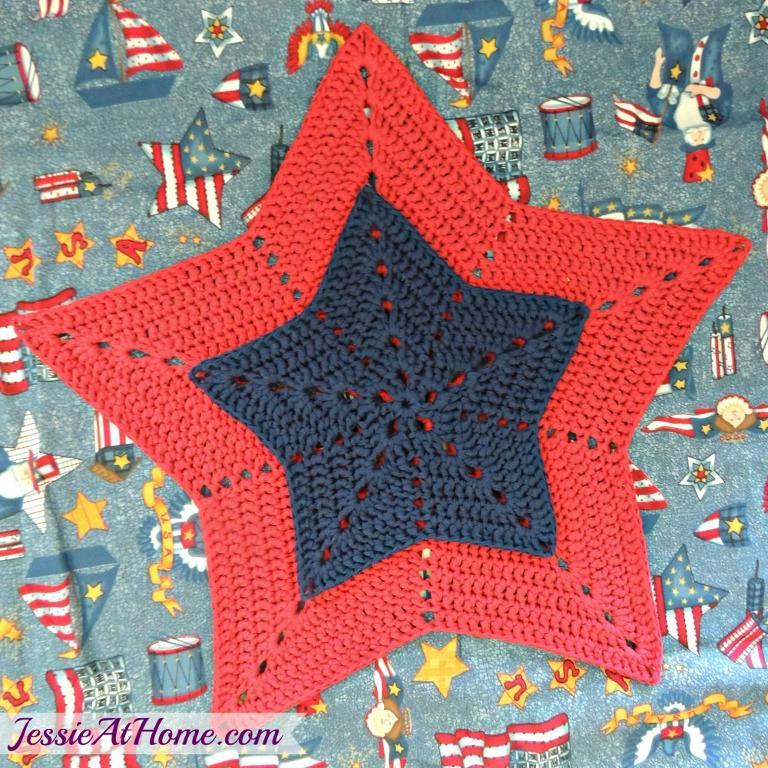 Image via Craftsy member Jessie At Home
1. Star Trivet or Centerpiece
This is a two-for-one crochet pattern. When made in full, it's a table centerpiece, but crochet designer Jessie Rayot has marked a stopping point in the pattern; stopping at that point will make it a crochet potholder or trivet. Together, the smaller and larger stars make a great pair for gifting. Use red and green yarn instead of red and blue yarn and it would be terrific Christmas decor for your own home as well.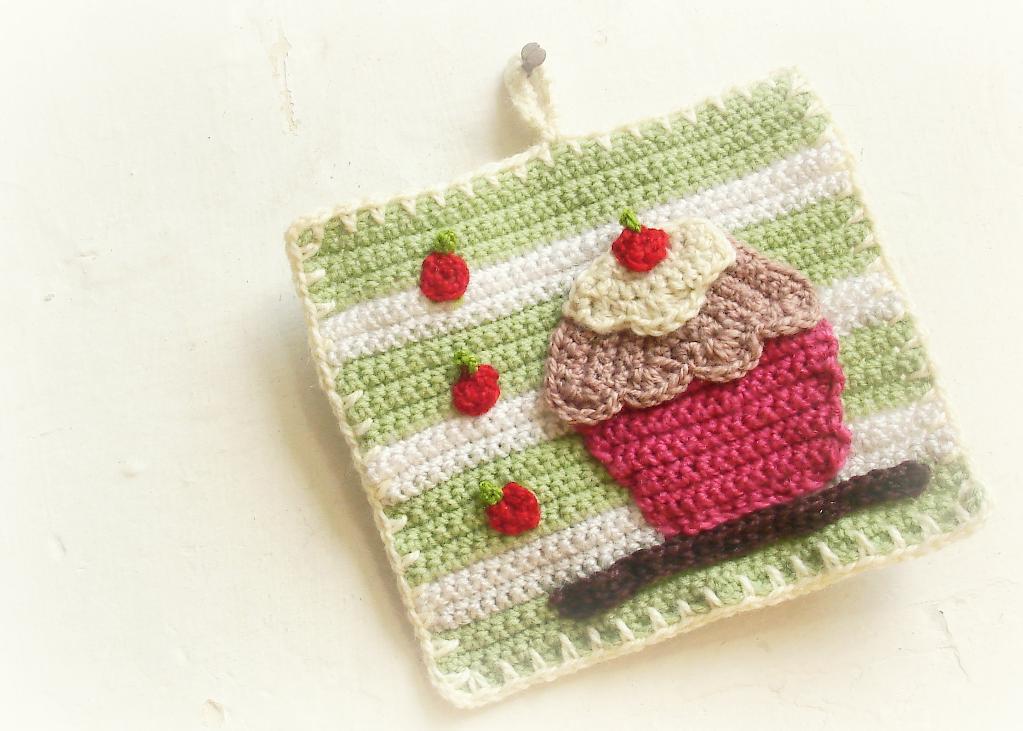 Image via Craftsy member The Lazy Hobbyhopper
2. Cupcake Wall Decor / Potholder
This crochet potholder pattern is a great example of a design that looks great on display on any kitchen wall. Of course, it's especially ideal as a gift for someone you know who bakes. Pair it with a set of cute cupcake tins or even a batch of cupcakes and you've got an unforgettable gift!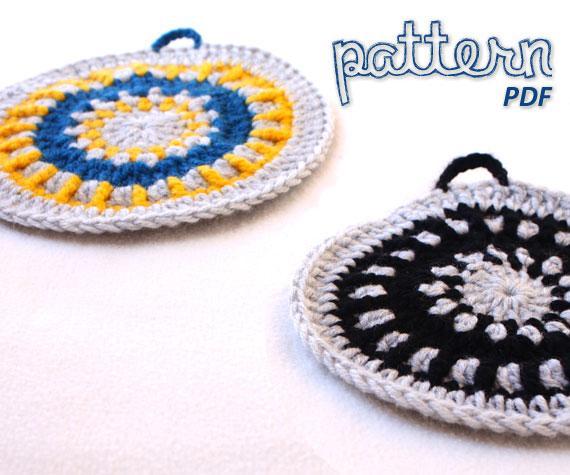 Image via Craftsy member SpringCasual
3. Rays of Light Potholder
This free crochet potholder pattern combines simple single crochet and double crochet stitches with the fun extended double crochet stitch to create a uniquely textured, graphic pattern that is fun to make and perfect for gifting. A set of these would look great as a potholder wall art display.
Image via Craftsy member Eirin-Rosita Meyer
4. Crochet Potholders and Kitchen Cloth
Combine a crochet dishcloth with potholders for another terrific gift set option. Here, the variegated cotton yarn does all of the work with the color changes, but there are also some interesting v-stitches used in the potholders that give the beginner design a fancier edge.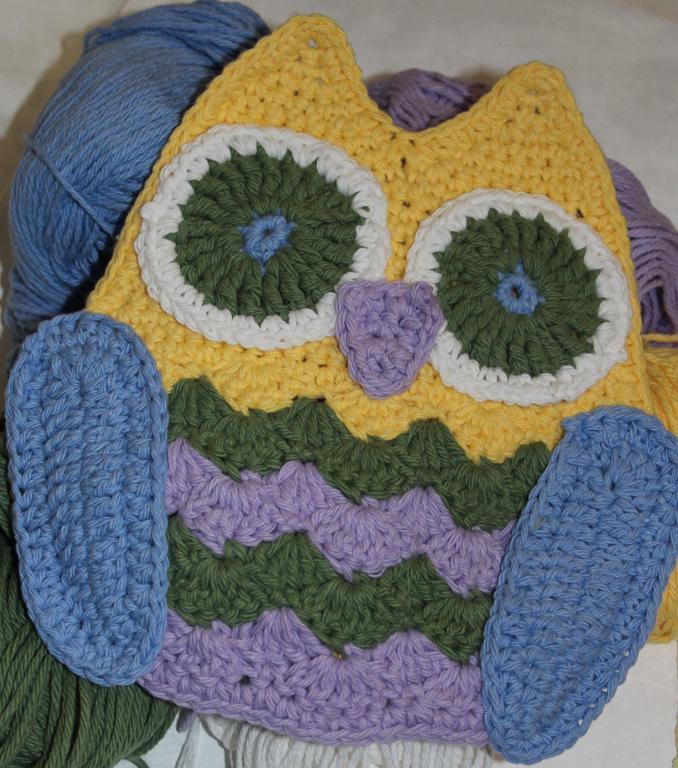 Image via Craftsy member CrochetCrazy
5. Owl Hot Pad Potholder Crochet Pattern
It is always fun to make and give something cute, and owl crochet is always cute. This one uses simple shapes to add wings and a face to a basic owl shape. Play around with a variety of colors to find the right crochet owl potholder for everyone you know!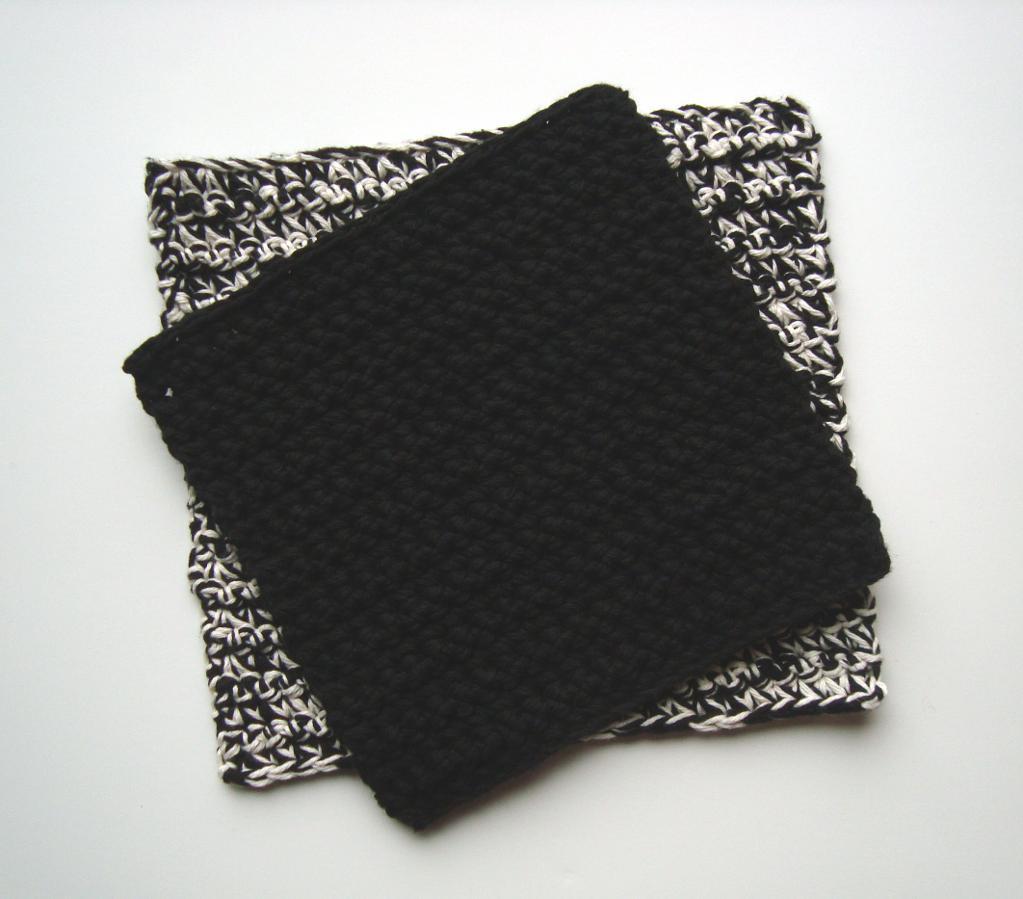 Image via Craftsy member LuvMaxine
6. Extended Single Crochet Hot Pad/ Trivet
Go beyond the basic single crochet stitch while still utilizing a very simple crochet technique that works up quickly and looks great in every color. That's what you'll do when you use this free crochet potholder pattern!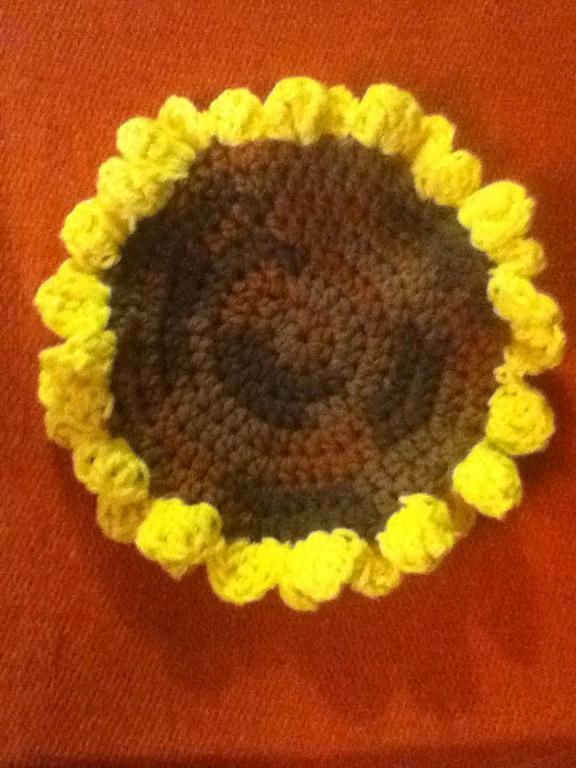 Image via Craftsy member Jessica's Crochet
7. Sunflower Trivet
This crochet flower pattern uses several basic crochet stitches in combination to create a kitchen gift that can be used as a potholder or hot pad. Worked in the intended colors, it is a sunflower, but of course you could select different colors to create flowers to match different kitchen decor.
<!-Get the pattern »–>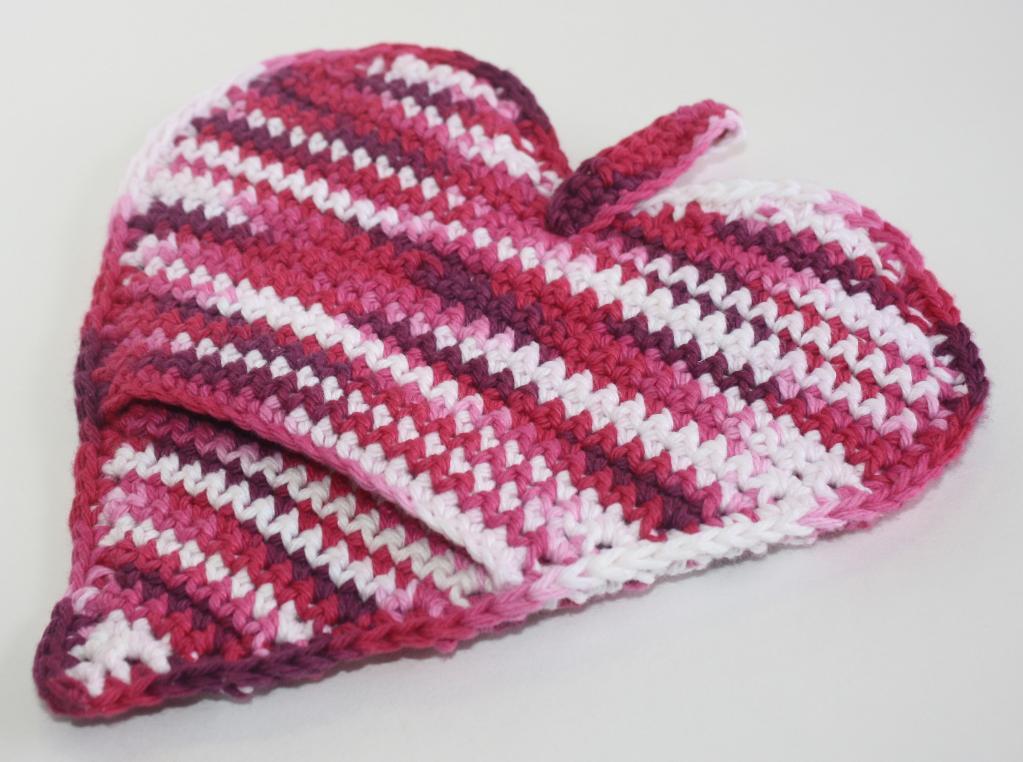 Image via Craftsy member Crochetions
8. Feel The Love Potholder
Spread the warmth to anyone you love with the gift of a heart-shaped crochet potholder. This cotton potholder has a built-in pocket in the design, to give you better grip when using it. It is also a great place to hold a gift card!
Image via Craftsy member Cuppa Stitches
9. 8-Point Twisted Trivet Coaster
The intricate weaving of this crochet flower makes it a layered, textured, multi-dimensional crochet potholder that looks great in use or on display. Believe it or not, you only need to know single crochet and double crochet stitches to make this trivet!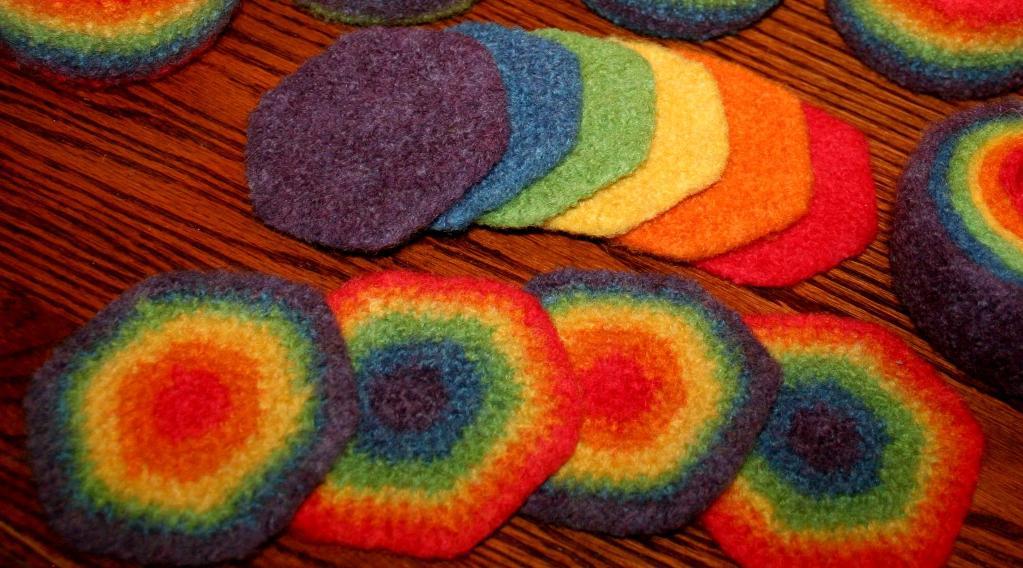 Image via Craftsy member Zelda Powell
10. Felted Rainbow Coaster & Trivet Set
Take your crochet talents to the next level with the art of felting. You can make a single rainbow crochet potholder using this pattern or an entire rainbow kitchen set!