I love it when hard work involves crocheting, don't you? If you're looking for an excuse to crochet, we have one for you: getting your home in tip-top shape!
No, we're not talking about using crochet scrubbies to help you clean the sink (though that is a good idea, too). We're talking about crochet patterns that can help you organize your entire home, from your craft space to the office and even the shower.
Start organizing your home as part of your spring cleaning with these organizational crochet patterns. (Pssst, some of the patterns are free!)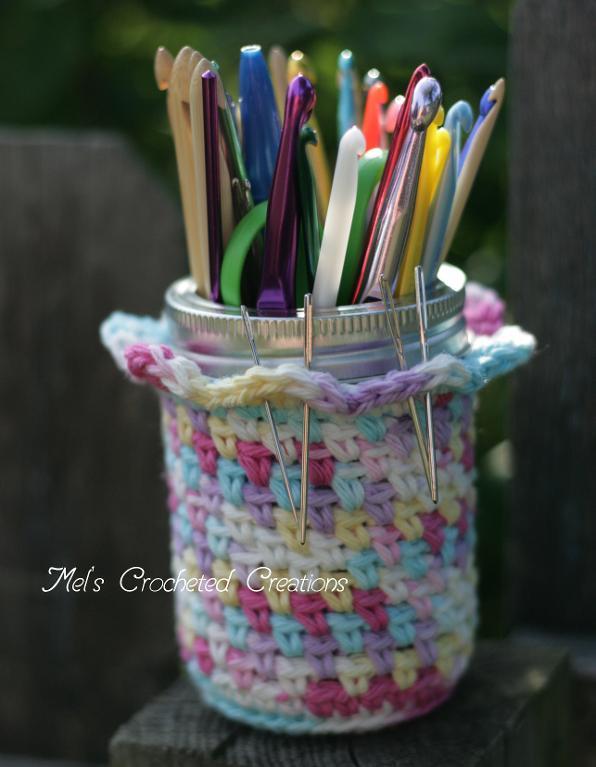 Photo via Bluprint member MelsCrochet
Crocheted Jar Cover
Most of us know that jars are super useful for organizing. You can make yours part of the decor when you crochet a cover for them. This design uses a jar to store crochet hooks, but you could also store scissors, buttons, pencils — anything you'd like!
Get the FREE Crocheted Jar Cover pattern here.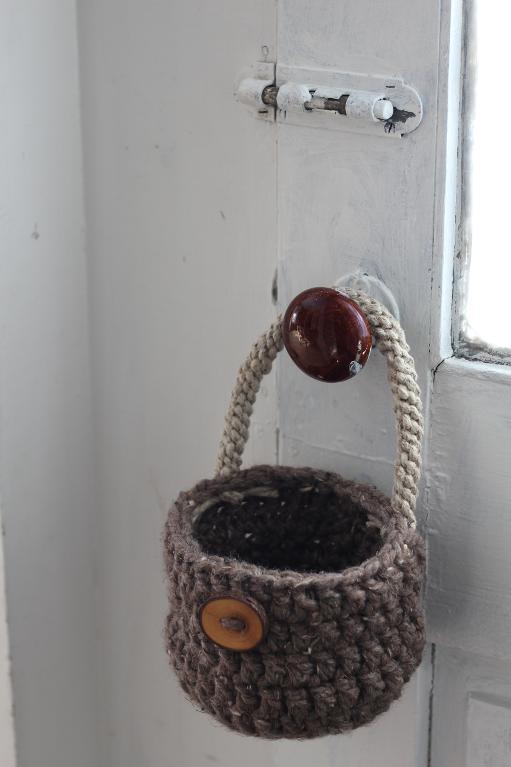 Photo via Bluprint member Cuddle Me Knits
Chunky Hanging Doorknob Basket
Need some at-the-door organizing in a snap? This basket is crocheted with chunky yarn, so you can crochet it when you're taking a break from cleaning. Hang it on the office door, bathroom door, or even use it to store your keys at the front door. You can even skip the handle and place the basket on a surface like a desk.
Get the Chunky Hanging Doorknob Basket pattern here.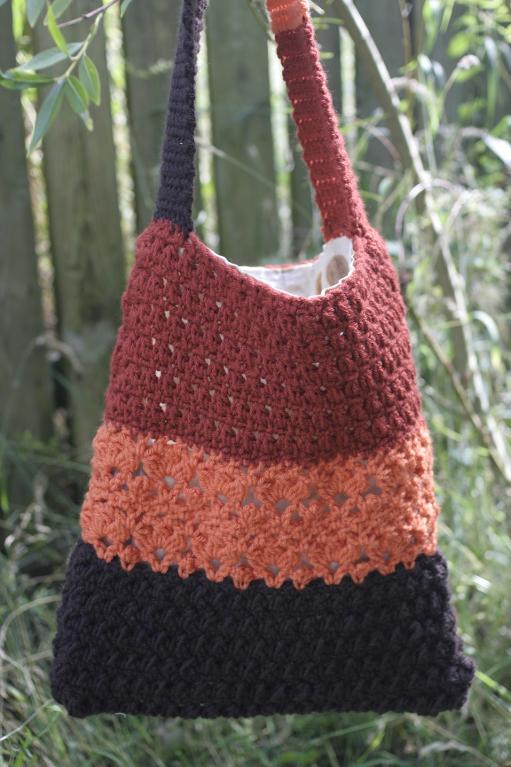 Photo via Bluprint member Catkin and Comet
Lace Shoulder Bag
One of the biggest messes in my craft space is the abundance of UFOs (unfinished objects) hanging around. Crochet one (or more) of these colorblock bags and use them to store those projects until you can finish. You can even use scrap yarn to crochet it, freeing up some extra storage space.
Get the FREE Lace Shoulder Bag pattern here.
Photo via Bluprint member Crazy 4 Crochet
Hanging Shower Gel Caddy
The shower is probably the last place you thought you'd see crochet. This handy organizer can hold bath gel or body wash, keeping the floor clear. Be sure to use a cotton yarn or other yarn that's durable enough to withstand being soaked with water.
Get the FREE Hanging Shower Gel Caddy pattern here.
Photo via Bluprint member SusanJ Patterns
Crochet Hook Roll Organizer
Maybe it's your craft supplies that need the real spring clean makeover. If that's the case, this simple roll is an updated version of a vintage crochet hook holder. It's totally adjustable for as many hook holders as you need, and you can crochet it with scrap yarn that you already have.
Get the Crochet Hook Roll Organizer pattern here.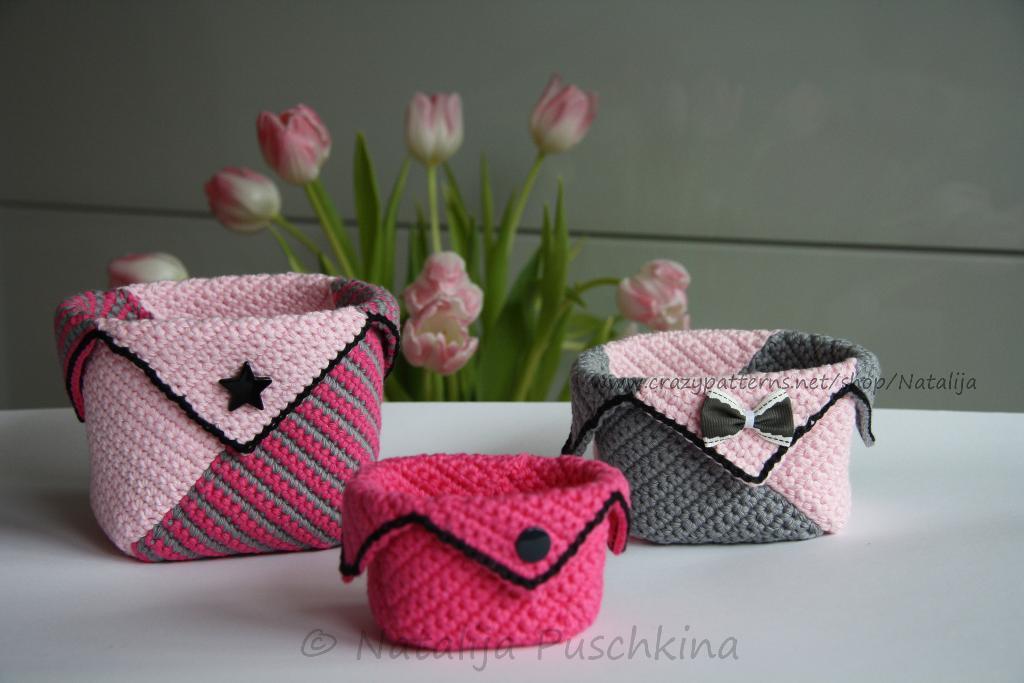 Photo via Bluprint member Natalija
Basket Crochet Organizer
Baskets are kind of like jars; they're invaluable when it comes to organizing all the small things. These baskets are as pretty as they are useful. Embellish them with whatever you'd like, or skip the embellishment altogether.
Get the Basket Crochet Organizer pattern here.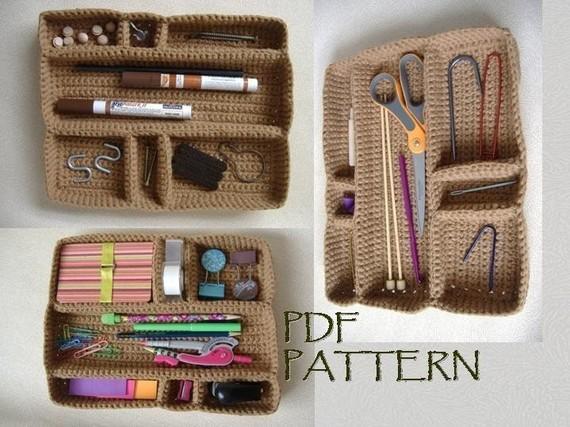 Photo via Bluprint member ThirtyOne13
Modular Drawer Organizer Tray
Drawers are often one of the messiest places. Even though they're hidden to guests, organizing drawers can help you find things so much easier. This crochet organizer tray helps you separate everything in those messy drawers. Hey, it might even inspire you to clean out your junk drawer!
Get the Modular Drawer Organizer Tray pattern here.
How are you organizing all your bits and bobs this spring?
Crocheting Kits You'll Love!
Your next project, made easy: Get a designer pattern & perfectly paired yarn.Shop Kits Now>>