When you're walking through a store, do you ever wonder to yourself, can I crochet that? Well, If you're walking through the basket isle then the answer is YES! Baskets CAN be crocheted and should be crocheted. Crocheted fabric is so thick, that it can easily create the ideal ridged fabric you need for a basket.
Hook your way to better storage with five fabulous crocheted basket patterns!
The hanging basket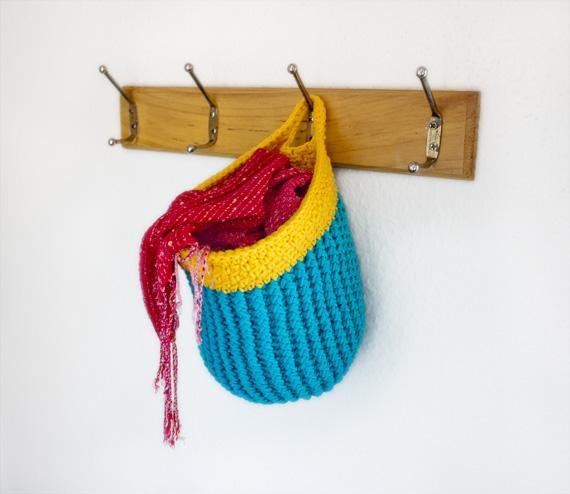 Colorful Hanging Basket by One and Two Company
Look at this awesome hanging basket from One and Two Company. I love the bright colors of this basket and the texture is wonderful! I can't help but imagine this in a child's room (probably because of the colors). You could make this blue and yellow for a little boy's room and a matching pink and yellow one for a girl.
The jute basket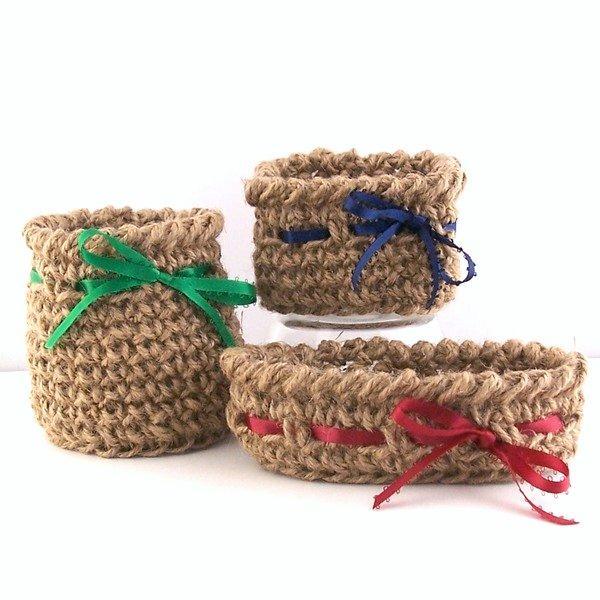 Twine Mini Crocheted Baskets by Red Berry Crochet
Have you ever crocheted with jute? It's rough on the hands, but it's worth it. With a hook, some twine and basic crocheted skills, you could make these little baskets to catch loose change, pencils and little knick-knacks. Make sure to make a matching set for your mom or sister too.
I could also see a few little plants sticking up out of these jute baskets. I bet the little basket to the left would fit one of those little, plastic plant starters pretty well.
The basketweave basket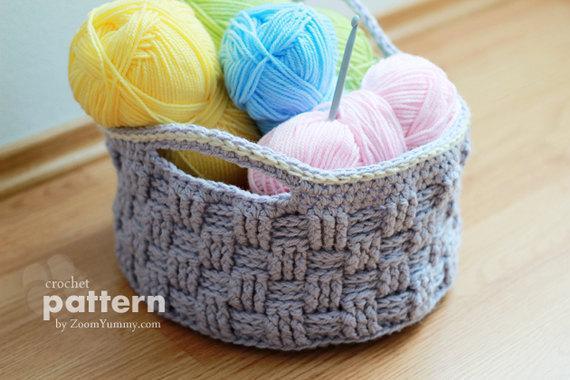 Big Crochet Basket by Zoom Yummy
What better stitch to use for a basket then the basketweave stitch and it looks great! I love the clean edge on this basket, too. I really like the idea of crocheting a basket with yarn to hold my yarn. We need all the yarn storage we can get right? If you've never tried the basket-weave stitch then you're missing out.
To work the basketweave stitch you need to know how to work a post stitch. A post stitch is worked around the posts of your stitch rather than under the front and back loops. Check out this tutorial on how to crochet post stitches for step-by-step instructions.
The decorative basket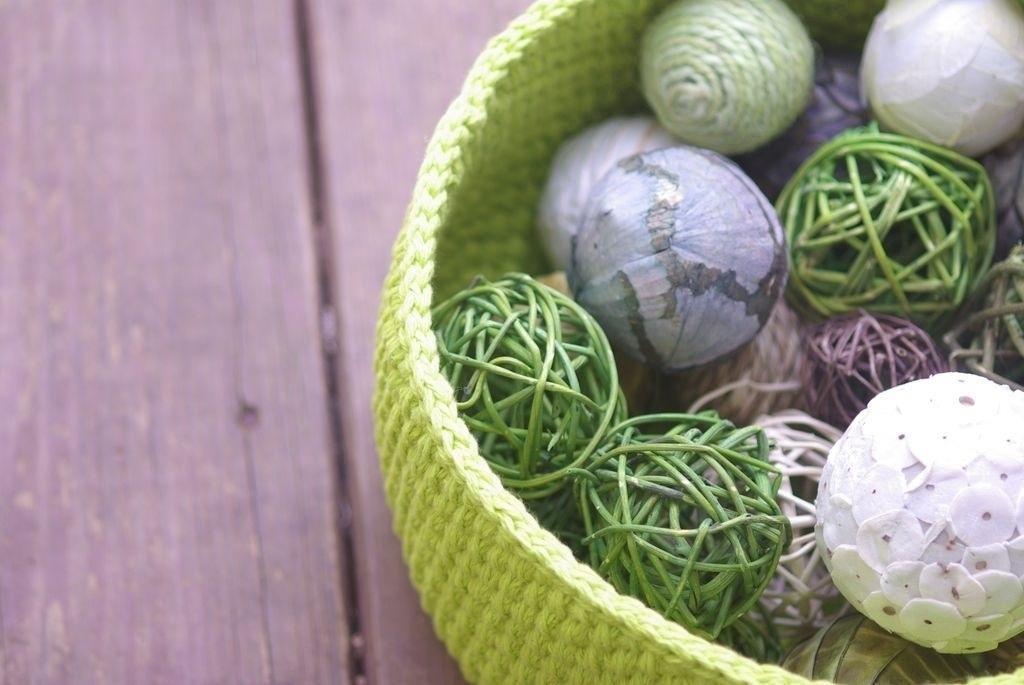 Round Crocheted Basket by Henna's Boutique
I love crocheted home decor, and what a great idea this is! The Round Crochet Basket pattern would work great as a table centerpiece or sitting on a coffee table. That lime green cotton is just beautiful.
The mini-basket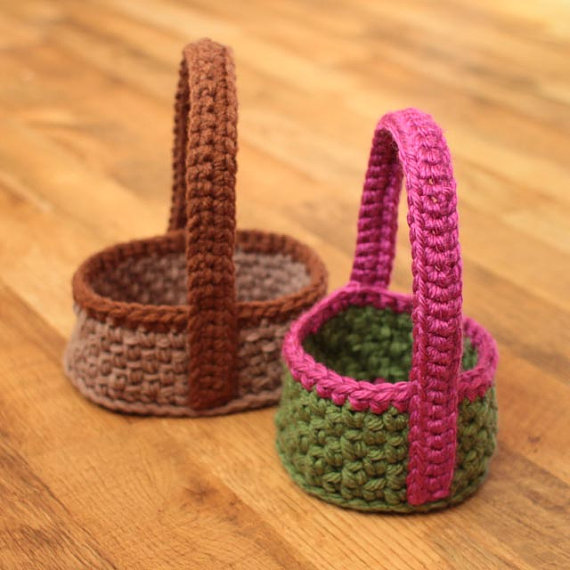 Crochet Baskets by Mamachee
These baskets are pretty cute! They're worked with super bulky yarn, which means they work up quick! Quick projects make great gifts. It's great to spend a lot of time making a gift but sometime you need something quick. A little basket like this stuffed with cookies and a card would be awesome!
To keep the basket handles from being floppy and just no good, the handles are crocheted around pipe cleaners. Try it — it works really well!
You're already running for your yarn and hooks to crochet baskets for every room and for everyone in your family, aren't you?