Crochet messy bun hats are all the rage these days! These hats may look like your usual crochet hat at first, but there's actually an opening at the top. You can wear your hair in your go-to updo, like a ponytail or bun, without worrying about a hat smashing it down.
If you haven't stitched up a messy bun hat for yourself yet, try one of these patterns!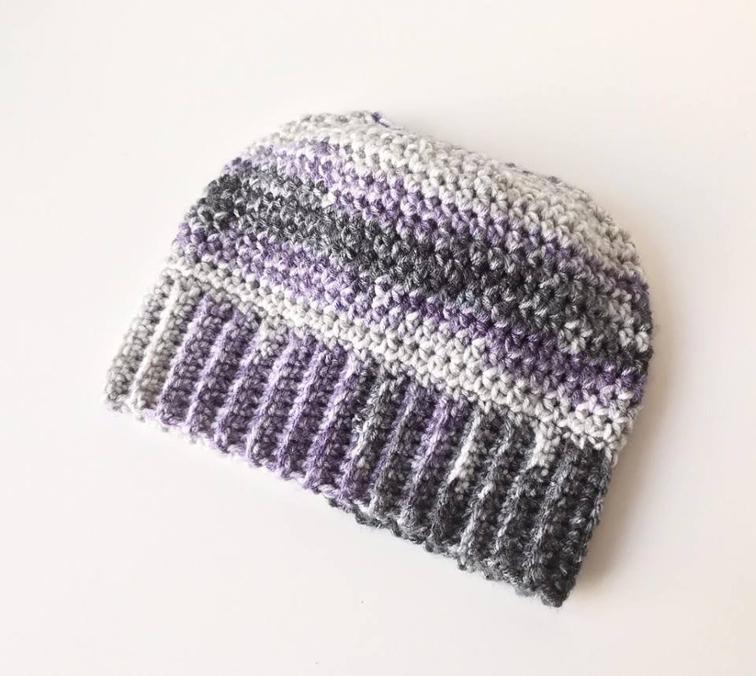 Photo via Craftsy member Dz Crochet Creations
1. Messy Bun Beanie
This hat uses a basic stitch, so it's perfect for newer crocheters who want to practice working in the round and shaping. The pattern comes with instructions for three different sizes ranging from child to adult, so you can make it for any age.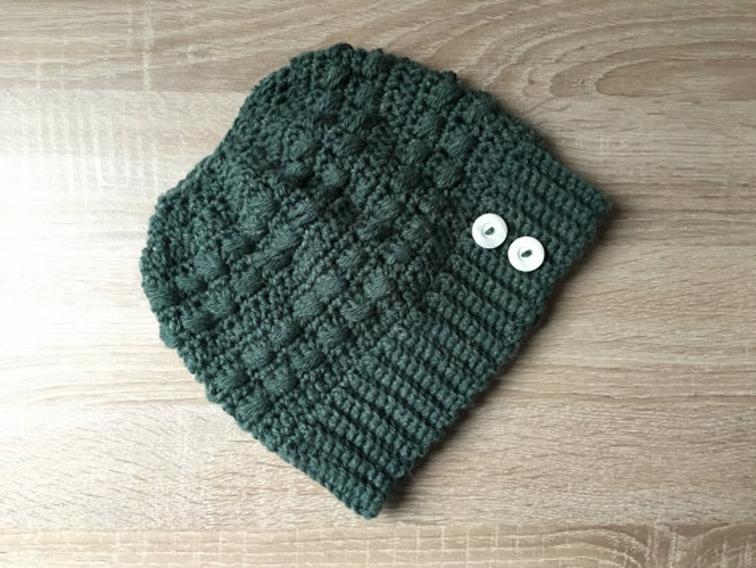 Photo via Craftsy member Elifine Designs
2. Messy Bun Hat
Add a bit of texture to your ponytail or bun hat with this fun puff stitch. You can also embellish your hat like the designer did here with two buttons on the brim. There are instructions for both a child and adult size.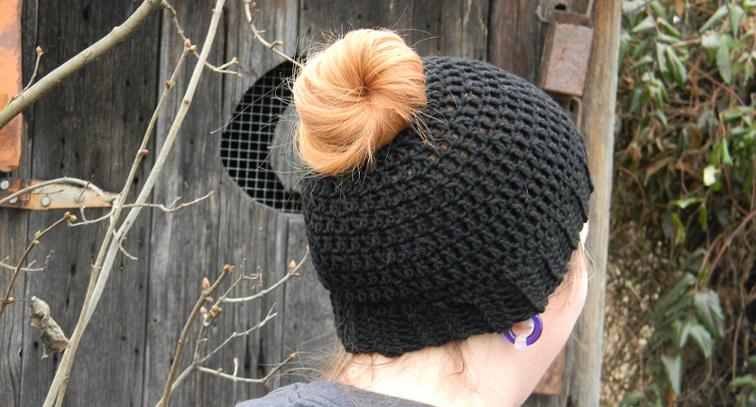 Photo via Craftsy member KitnCreations
3. Fast & Simple Messy Bun Hat
According to the designer, you can complete this bun hat in just a weekend. You may even have the yarn you need for this already in your stash, making this free project totally budget-friendly.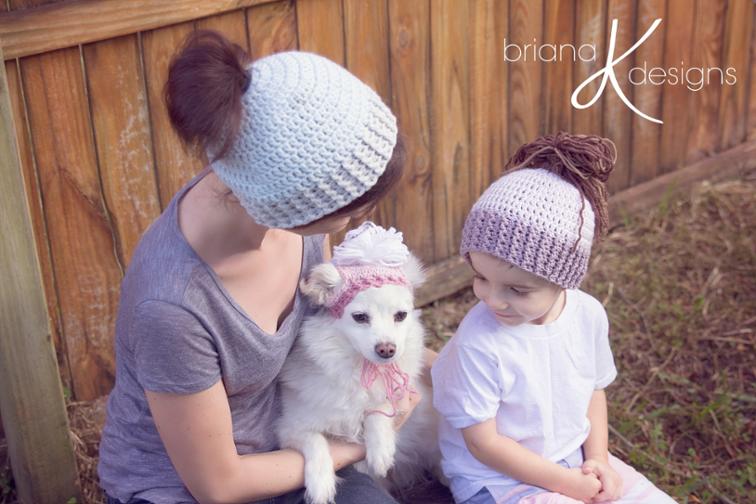 Photo via Craftsy member Briana K Designs
4. Messy Bun Ponytail Hat + Puppy
This ponytail hat pattern is unique for a couple of reasons. First, it uses ponytail holders to secure the top opening, making it stretchy and easy to thread hair through. There's also a version for people who may not have hair, and of course a version for your dog, too. No one is left behind in this trend!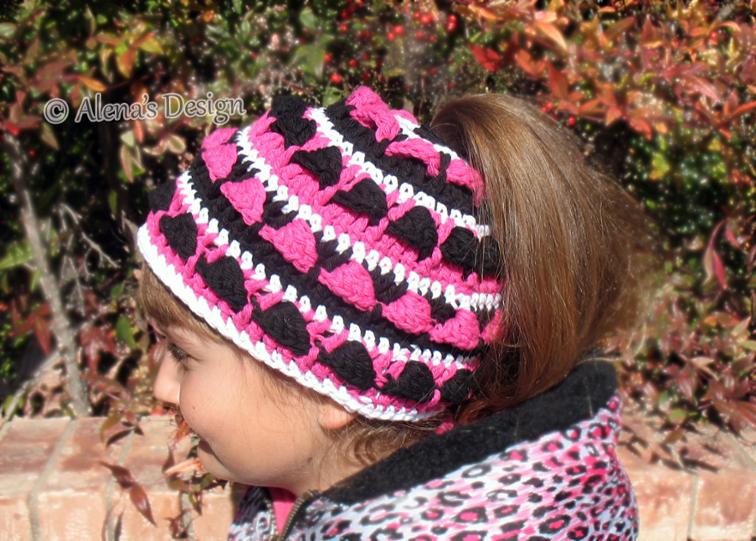 Photo via Craftsy member AlenasDesign
5. Colored Ponytail Hat
If you're in the mood for stitches that are a bit more challenging, try this colorful ponytail hat. You might even be able to use small yardages of scrap yarn to stitch the hat. 
Get the Pattern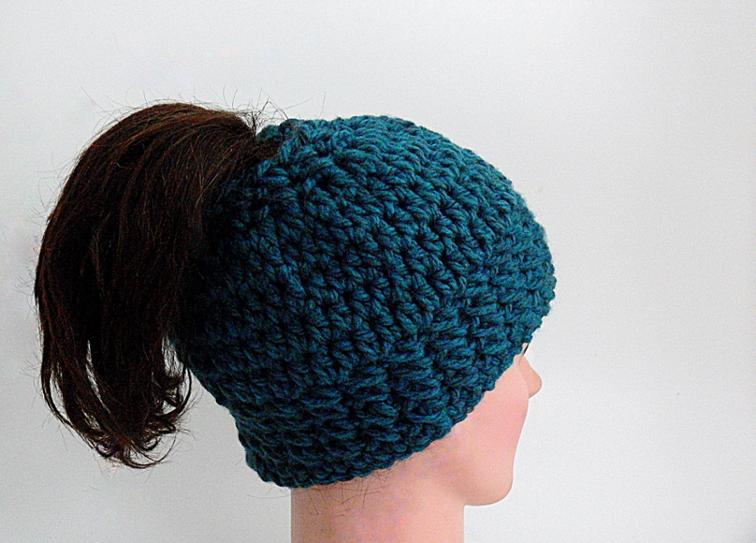 Photo via Craftsy member Meadowvale Studio
6. Arielle Chunky Bun Hat
Double up your favorite worsted-weight yarn to stitch this quick, cozy hat. This free pattern is a three-in-one since you can use the brim instructions to make a warm headband or ear warmers, plus make a regular hat without the opening.
Get the FREE Pattern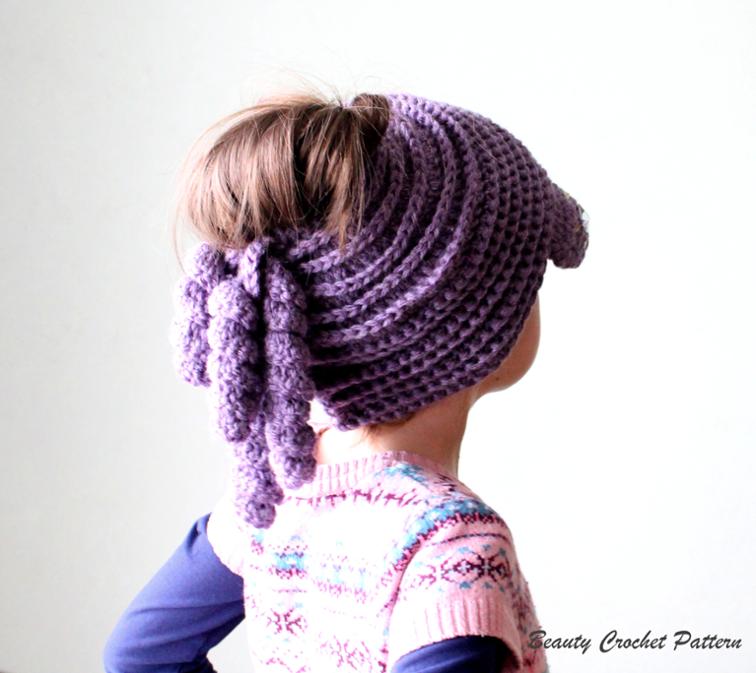 Photo via Craftsy member Beauty Crochet Pattern
7. Newsboy Ponytail Bun Hat
Looking for a little twist on the usual ponytail hat? This hat is stitched with optional fun curls at the back, plus a newsboy-style brim. The texture goes beyond the basics for a neat ribbed stitch that is a nice change from the usual stitches.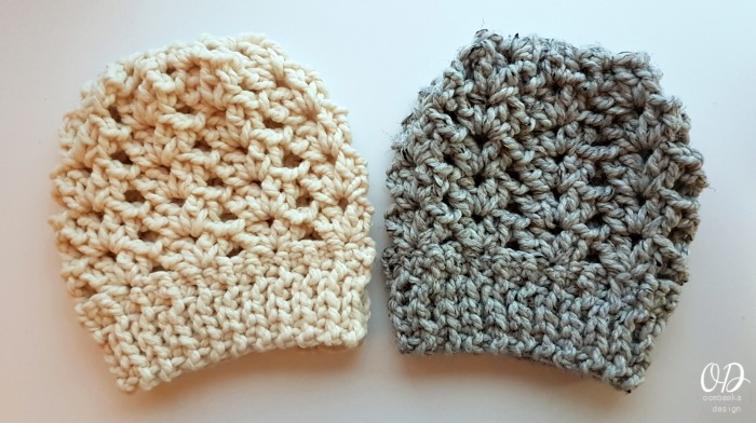 Photo via Craftsy member Oombawka Design
8. Ponytail or Knot Hat
Thanks to super-bulky yarn, you'll stitch this hat in under an hour. It's also a versatile pattern: You can easily convert the hat from slouch hat to beanie with just a slight alteration included in the instructions.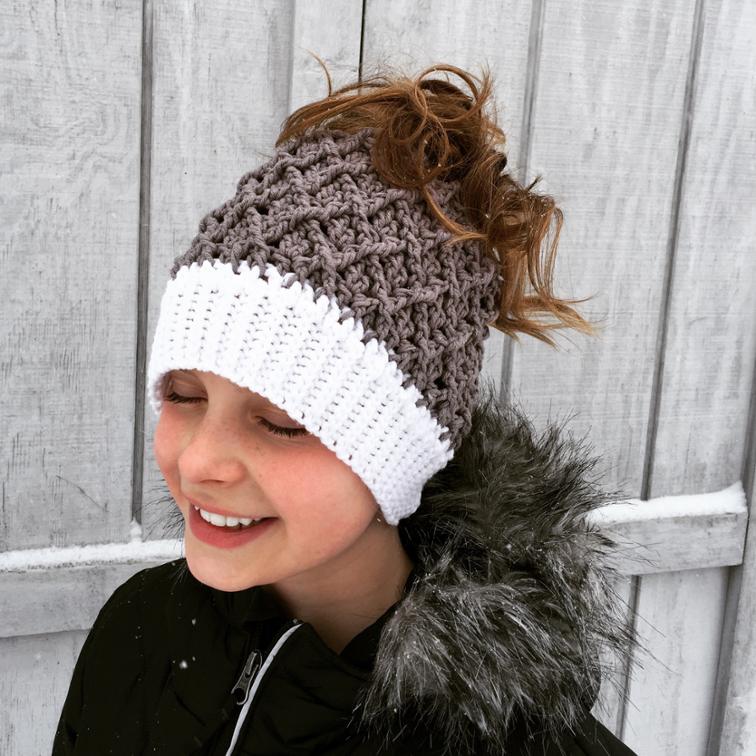 Photo via Craftsy member Crochet by Jennifer
9. Mini Harlequin Slouch, Ponytail, or Messy Bun Hat
You can't say no to a texture like this! The brim of the hat has a slip-stitch ribbing that looks similar to a knit stitch, and the body of the hat has an amazing cable texture. A hair elastic at the top opening is optional depending on the thickness of your hair and your preferences.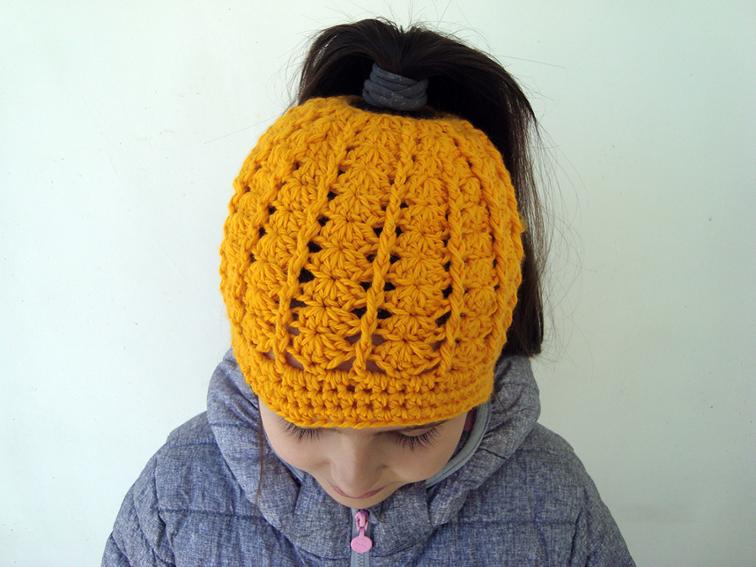 Photo via Craftsy member Merry Crochet
10. Messy Bun Hat for Runners
This pattern is ideal for beginners who want to try something a bit more challenging. The instructions come with lots of photos to walk you step by step through the project. There are also row-by-row photos so you can compare your progress and make sure you're on the right track.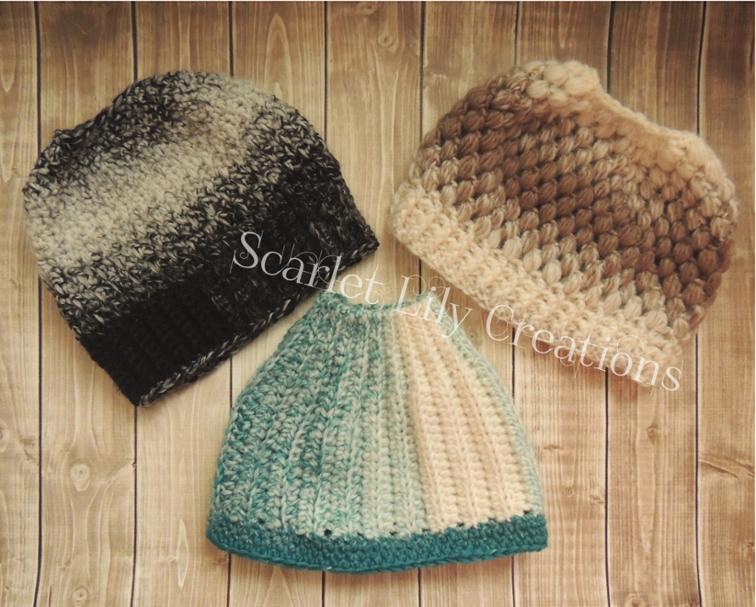 Photo via Craftsy member Scarlet Lily Creations
11. Messy Bun Ponytail Crochet Hat
There are three different versions of this hat: horizontal stripes, vertical stripes and puff stitch. All three are designed with an advanced beginner in mind. Check out the designer's pattern store for several other versions of the ponytail hat.