When I first started crocheting, I churned out dozens of hats. The crazy thing is that all these years later, I still can't get enough crochet hat patterns. That's why I was so excited when I spotted Stacey Trock's newest Craftsy class, Crocheting in the Round: Mix & Match Hats.
Hats are a staple accessory for most of us. Whether you're using the hat as a fashion statement or wearing it to keep warm, hats are one of the most versatile accessories.
Watch Stacey's basic beanie transform into different hats when you compare — and maybe even crochet — three different hat styles: the classic beanie, cloche, and slouchy beret.
Classic beanie
The classic beanie is a casual hat with no frills. The beanie fits snugly against your head and has no brim or other fancy shaping, making it a unisex silhouette that can be crocheted for anyone.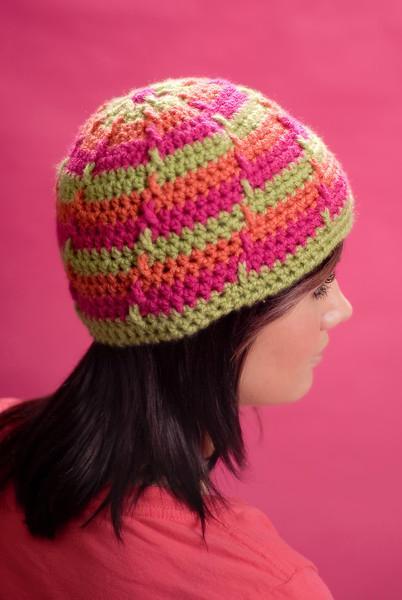 Photo via Craftsy member Boomer Beanies
Vortex Beanie
This is just one example of how you can customize a basic beanie. This vortex beanie uses bright colors to create a spiral of hues on top of your head. Choose your favorite colors for your own vortex.
Get the Vortex Beanie pattern here.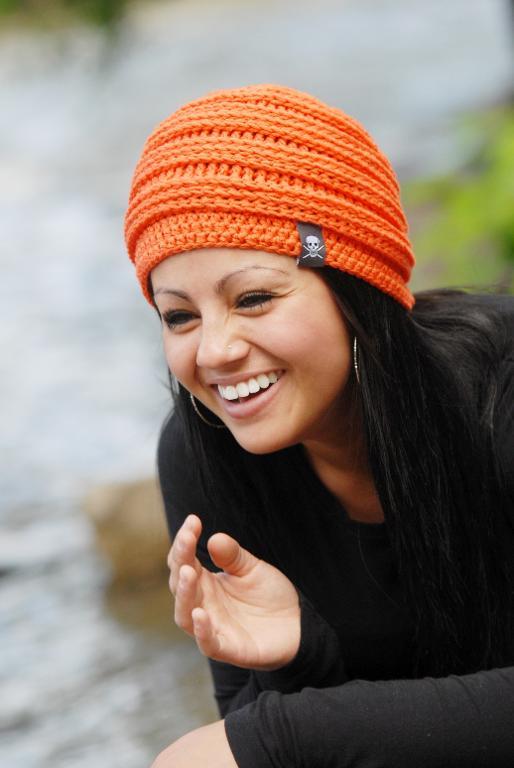 Photo via Craftsy member PlayinHooky
Ridgeline Beanie
Another awesome yet simple way to change up a basic beanie is to change the stitches. This beanie uses half double crochet, plus front- and back-post half double crochet to create ridges in the beanie.
Get the Ridgeline Beanie pattern here.
Cloche
The word cloche in French means bell, and if you look closely, you'll see how this bell-shaped silhouette got its name. Cloche hats were trendy in the 1920s and 1930s, but today you'll see more than just flappers wearing them!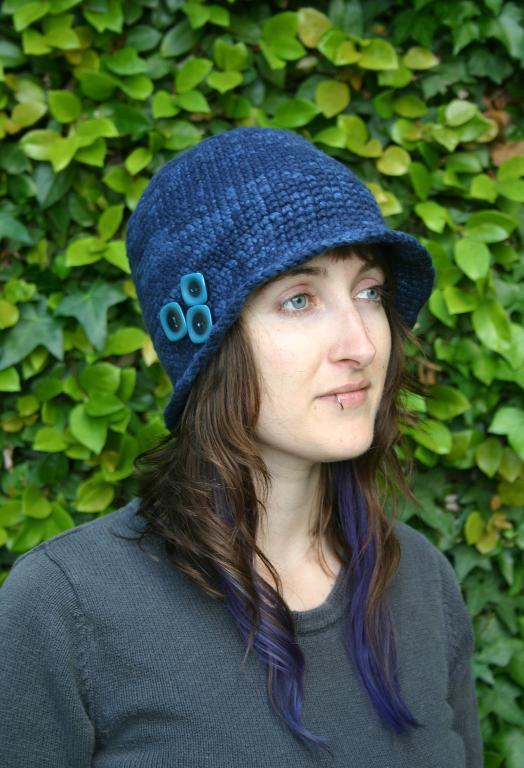 Photo via Craftsy member Kirakdesigns
Sleek Cloche
I love the little cluster of buttons that designer Kirakdesigns used to finish off this cloche. You probably have a couple of buttons you could pull right from your stash for this! Note the classic bell shape, thanks to the brim of this snug hat.
Get the Sleek Cloche pattern here.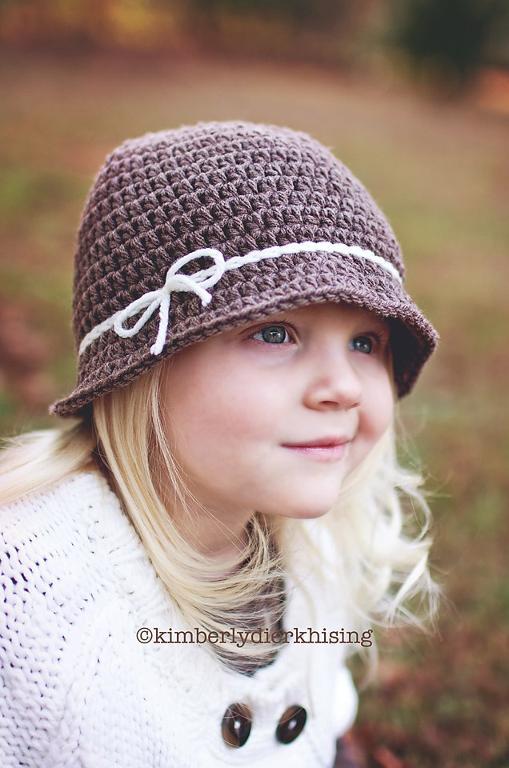 Photo via Craftsy member SalenaBaca
Cloche with Bow
Here's another simple idea for customizing a cloche. Stitch a line in a contrasting color, then finish it off with a bow. This particular pattern is sized for kids up to 8 years old, but you could add this embellishment to any adult-sized cloche, too.
Get the Cloche with Bow pattern here.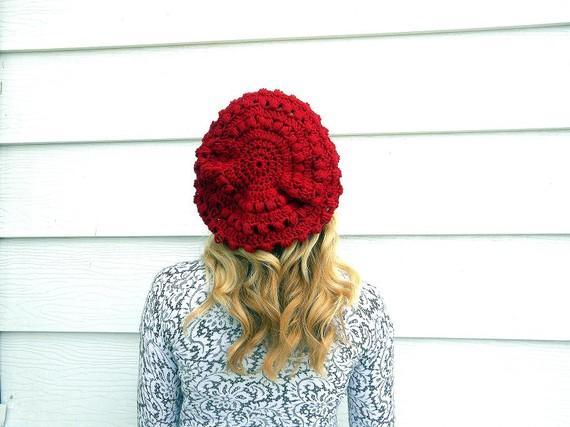 Photo via Craftsy member SmeckybitS
Popcorn Slouch Beret
Color isn't the only thing you can play with when you make a slouchy beret. This one is covered in a popcorn stitch pattern that adds a lot of style without much effort.
Get the Popcorn Slouch Beret pattern here.
Now that you've drooled over these three hat styles, tell us: What's your favorite crochet hat style?