Crochet headbands are cute on their own, but if you want to give yours a little more personality or feminine flair, just add a flower! You can really get creative and make a crochet flower headband for yourself, a baby or child, in whatever type of yarn, color and style you want.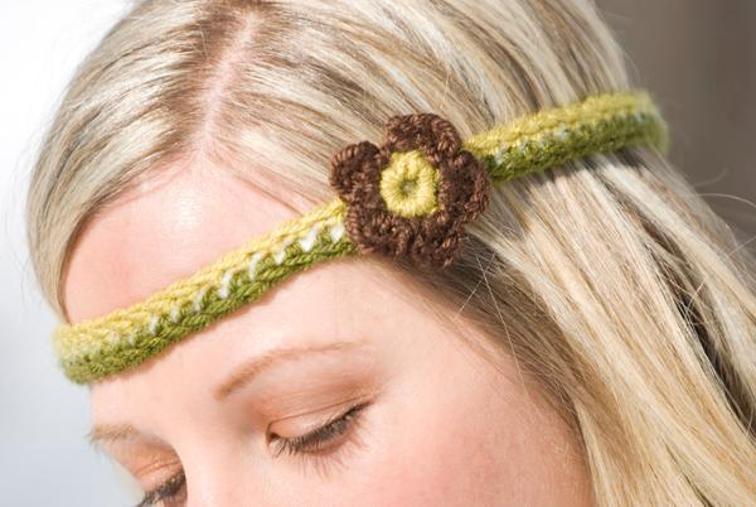 Photo via Made with Love by Jackie Moon
1. Retro Flower Headband
With a spare hour and some oddments of yarn, you can crochet a quick-and-easy flower headband that takes you back to the 60s in an instant.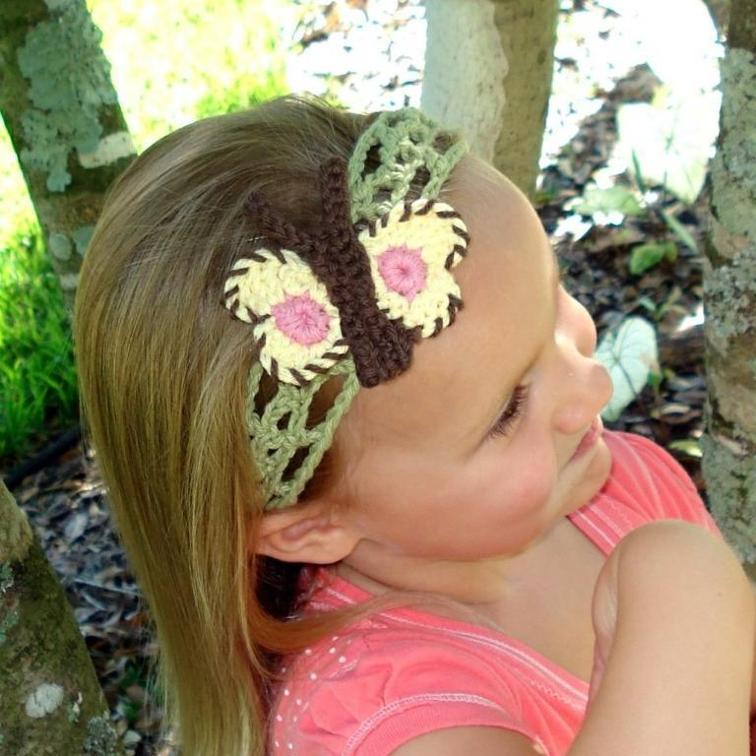 Photo via Genevive Crochet Designs
2. Butterfly and Flower Headbands
This is a great crochet project for beginners who want something a bit more challenging. The fully illustrated pattern includes a sweet set of headbands embellished with a flower and butterfly. You can easily customize the headbands to fit any size. Plus, both the flower and butterfly decorations in two sizes — perfect for gift-giving!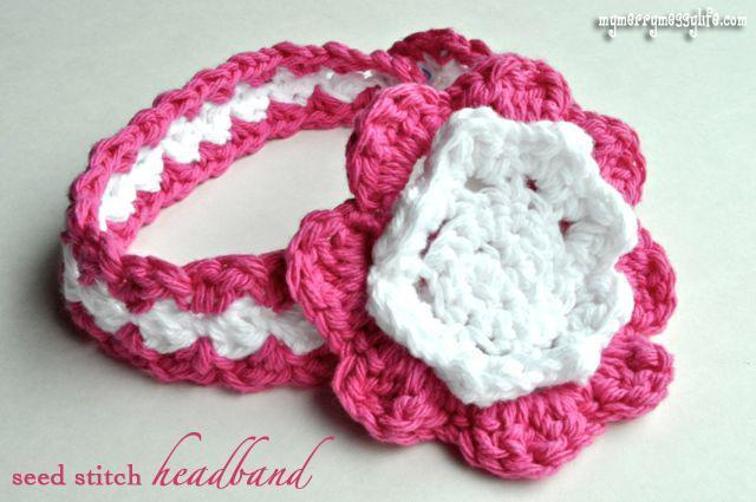 Photo via My Merry Crochet Designs
3. Seed Stitch Crochet Headband With Flower
This pretty two-color headband is designed for a baby, and is easy to coordinate with outfits for special occasions. It fastens with three buttons so it stays perfectly in place without feeling too tight.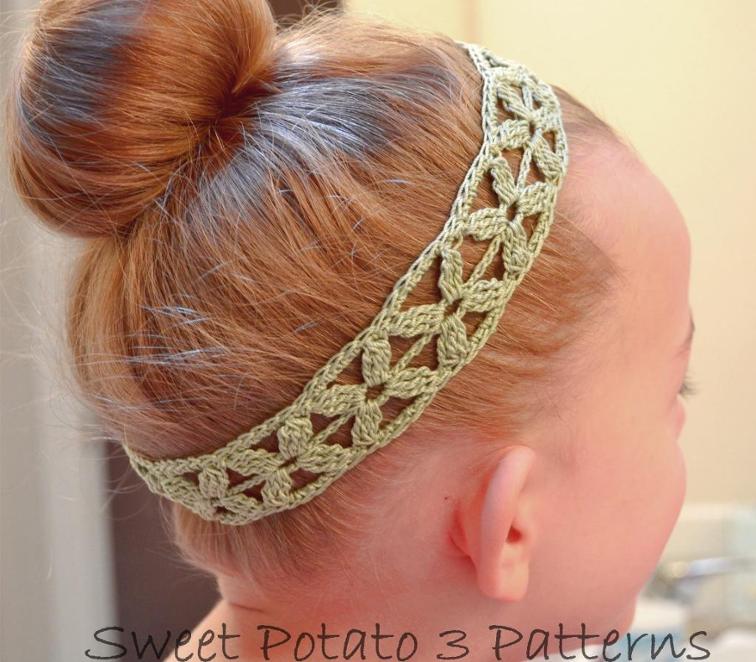 Photo via My Sweet Potato 3
4. Simple Flower Headband
This delicate crochet headband features a flower within the design for an unfussy look — just the thing to keep long hair under control at dance class or when playing sports.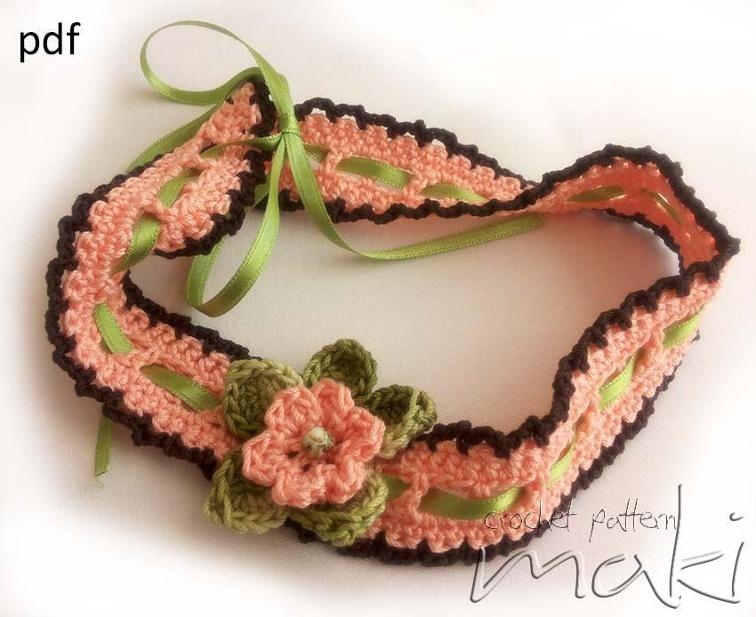 Photo via MakiCrochet
5. Alice Baby Headband
This crochet headband is designed for newborns to 12-month-olds. The pattern features a double-layered flower and ribbon detail, and also includes instructions for larger sizes.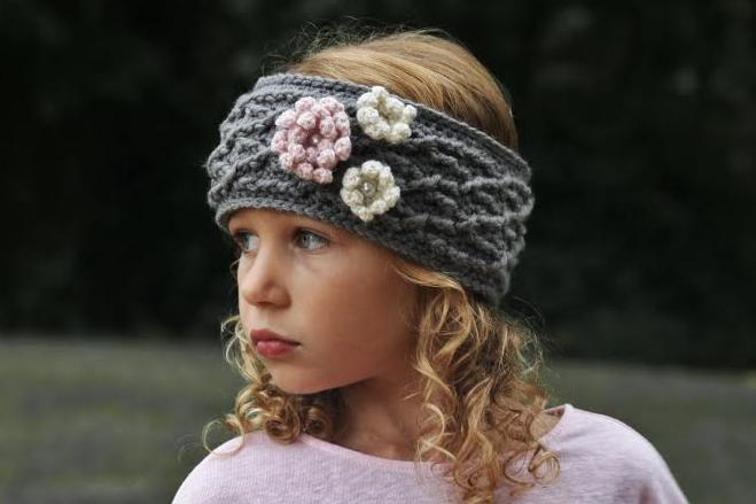 Photo via Ruby Webbs
6. The Carys Crochet Headband
This crochet flower headband doubles as an ear and head warmer as it can be made in different widths. The pattern includes step-by-step instructions with photos to create the highly textured final band. Place the flowers as you want and add a central bead to finish it off beautifully.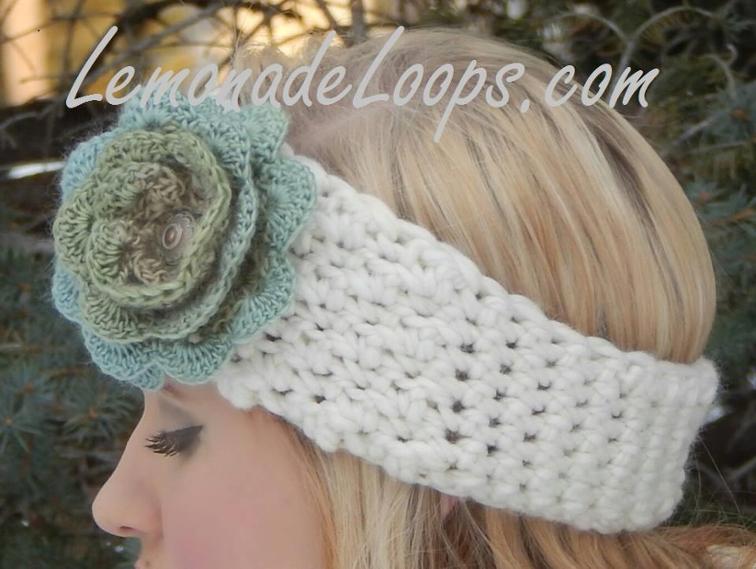 Photo via LemonadeLoops
7. The Desert Rose Crochet Earwarmer Headband
This crochet headband is definitely for grownups. The pattern features a gorgeous vintage flower that sets off a cozy, winter-white ear warmer — so much more sophisticated than a hat!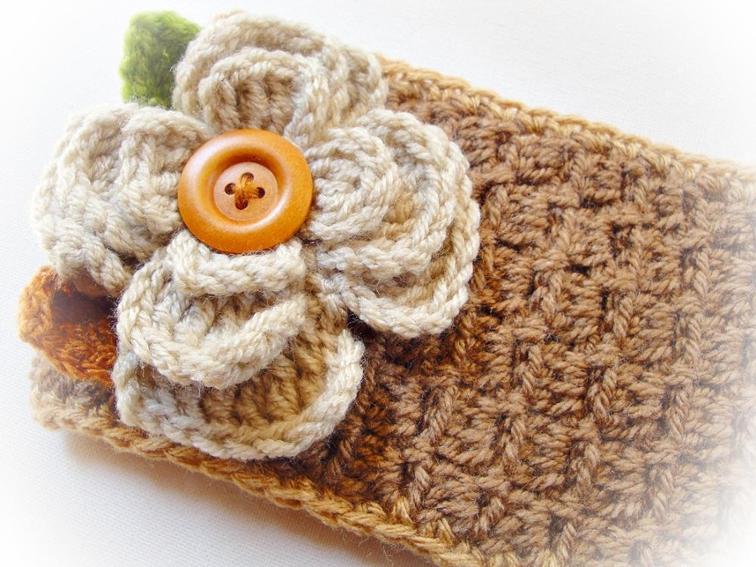 Photo via Wonderful Hands
8. Rositta Crochet Headband
Here's another ear-warming headband to keep you warm on colder days. This one features a richly textured band, a complex multi-layered flower, decorative leaves and a button that brings it all together. The pattern includes photos and complete written instructions for any size headband from newborn to adult.