Fact: Doilies are taking over my craft space. Like granny squares, doilies are making a comeback — not as grandma's favorite go-to decoration, but as a crochet embellishment with a modern twist.
Crochet embellishments can add new personality to anything from a tired old sweater to a clutch you thought you hated. Restrain me, because I want to add doilies to everything I own! Upcycling, anyone?
Get inspired to crochet a doily and use it as a crochet embellishment almost anywhere with these fun ideas.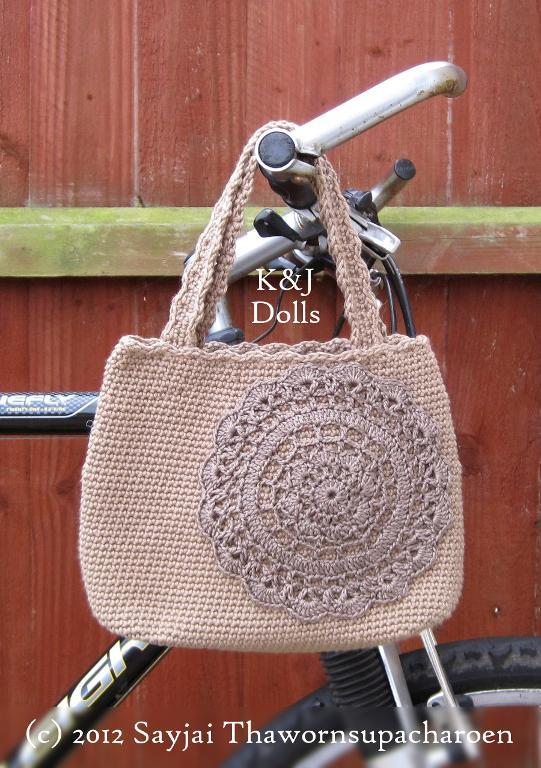 Photo via Craftsy member Sayjai
Doily handbag
A doily adds that little something extra to this crochet handbag. Use this pattern to make your own, or just use the doily portion of the pattern and add the doily to a handbag you already have. You'll save time, plus you'll upcycle a bag you thought was headed for the donation pile!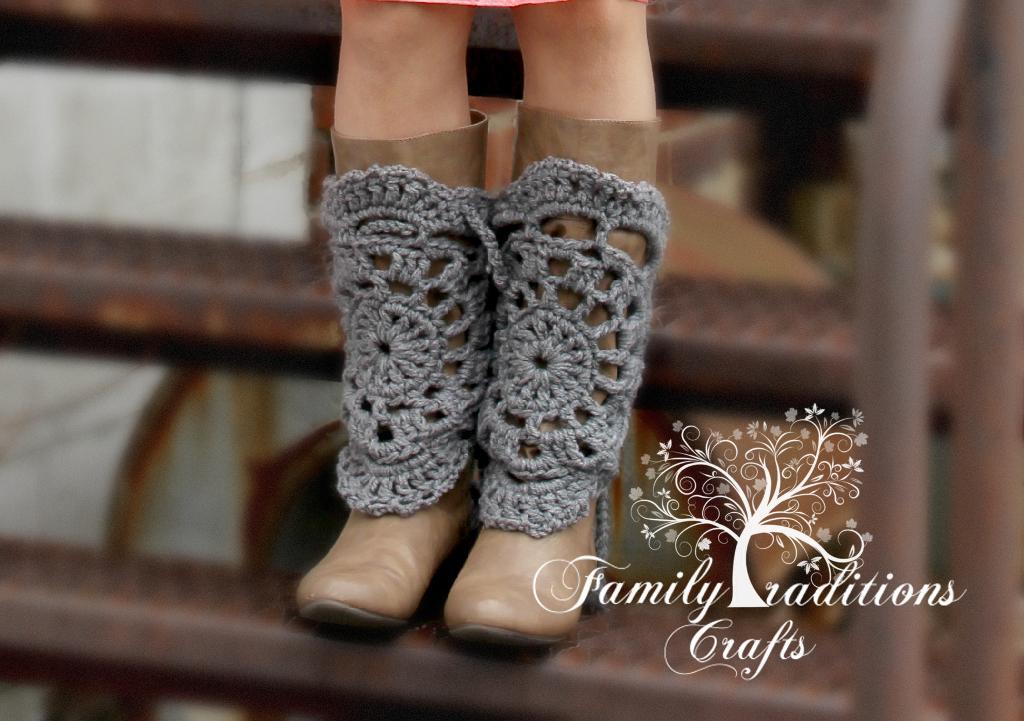 Photo via Craftsy member srcorcoran
Doily bootcovers
Talk about a makeover! Your old boots will be practically unrecognizable when you slide these crochet doily bootcovers over them. Great for covering up boots with lots of scuffs and scratches, or for just adding now and then for a different look. The pattern is worked with two strands of yarn held together so your doilies are guaranteed to stand out.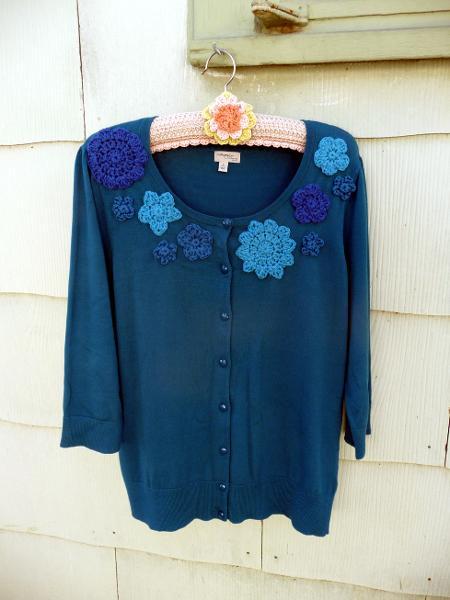 Photo via Craftsy instructor Linda Permann
Embellished cardigan
I love how Craftsy instructor Linda Permann used hues of blues to bring even more color to this cardigan. (It probably helps that blue is one of my favorite colors!) Want to learn Linda's tricks for embellishing? Check out her Crafty Crochet Embellishments class to learn how to embellish everything from blankets to earrings and the cardigan you see here. And Linda's embellishments aren't limited to doilies. You'll find crochet edge stitches, flowers and more in the class, too!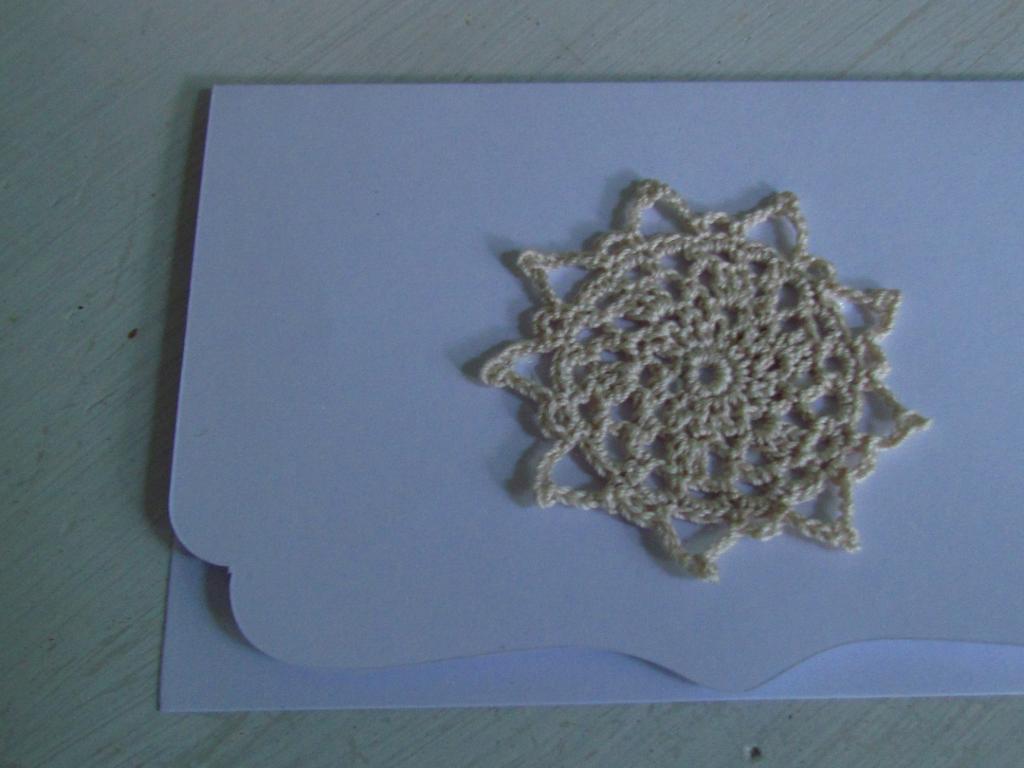 Photo via Craftsy member Melmaria
Doily greeting card
Crochet embellishments don't have to be limited to crochet-on-crochet. Upgrade a simple paper greeting card with this free lace doily pattern. Glue it right on the card and add a little texture — and a little bit of crafty.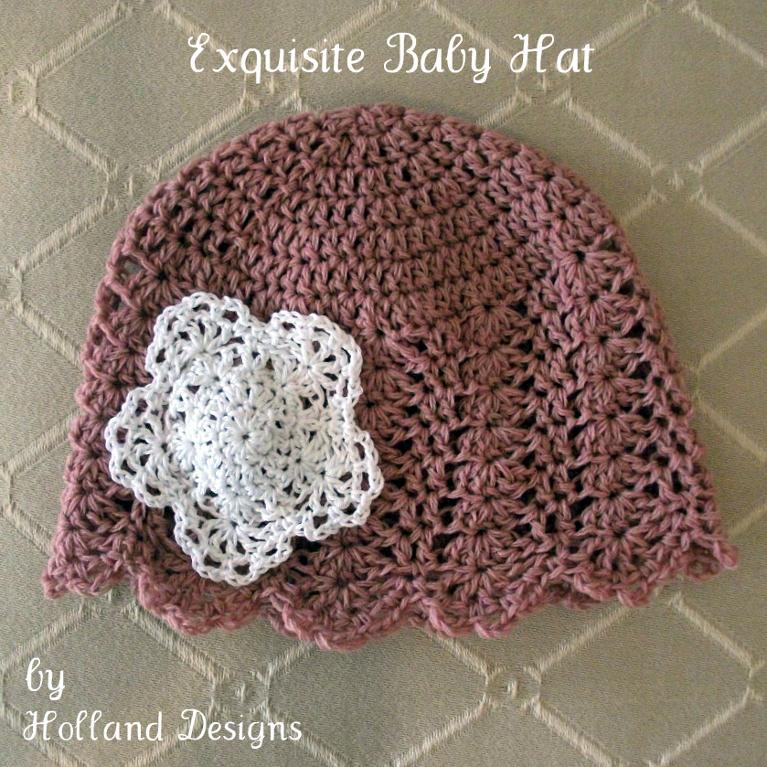 Photo via Craftsy member Holland Designs
Exquisite baby hat
Let's be real: you could add almost any kind of crochet embellishment to a baby hat and it would be adorable. But if you're going for an elegant, classy look, the doily is definitely the way to go. Need proof? Just check out how the simple doily on this baby hat transforms the hat from plain to exquisite. Take a peek at this pattern to make an entire baby hat, or just add a doily to a hat you already own.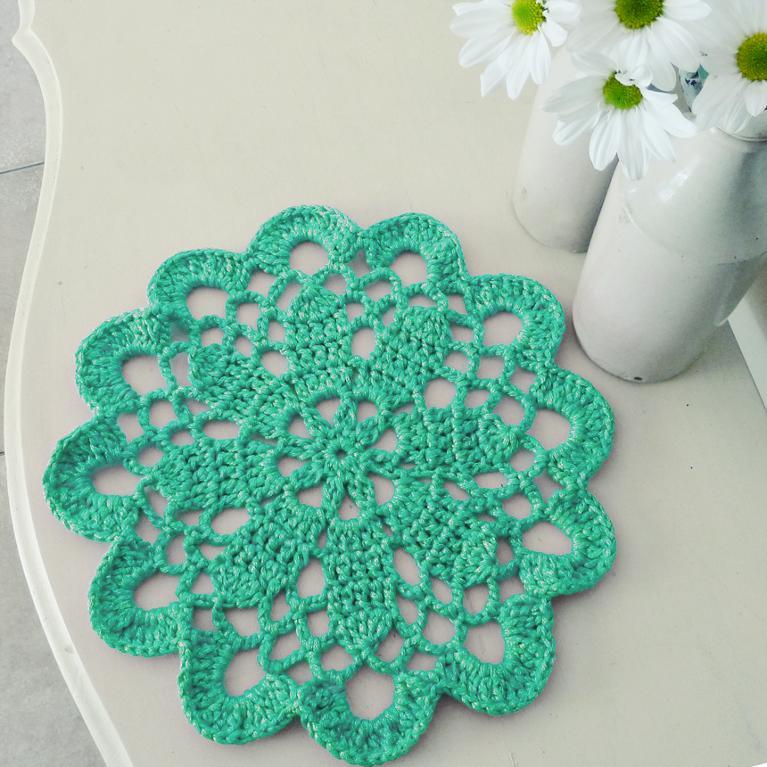 Photo via Craftsy member bySol
Multi-purpose doily
It's a table decoration.  No, wait! It's a rug. Or is a coaster? This doily pattern serves multiple purposes as an embellishment or a rug made of T-shirt yarn, depending on how you'd like to use it. Make this your go-to doily crochet pattern and add it as an embellishment to nearly anything. Want to change the size of the doily? Just change your yarn weight and hook size.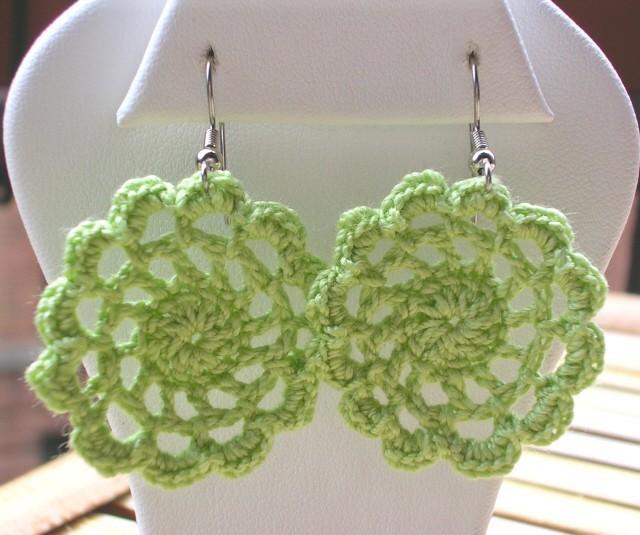 Photo via Craftsy member Lindsay Streem
Doily earrings
Have spare earring wires hanging around? Hook some doilies onto them and voila! — a brand new pair of earrings. And don't worry, they don't have to be the same size as usual table doilies. Crochet thread and a tiny hook to match make these a size that are ideal for earrings. See more crochet jewelry patterns here.

Are you a fan of doilies? How do you use them as crochet embellishments?