Summer style doesn't get much easier than dresses. And thanks to their beautiful open stitches, crochet dresses are perfect for warm weather.
Those open crochet dress pattern stitches can't be worn alone, though. Pair your crochet dress with a full-body slip or basic tank dress underneath, or just wear it as a cover-up at the beach.
This collection of crochet dresses includes casual vacation frocks, special occasion gowns and everything in between.
Photo via Craftsy member ElevenHandmade
1. Cinnamon Dress
Detest seams? This dress is worked in the round, so the only sewing you need to do is on the shoulders and sleeves. You can completely change up this dress by simply picking a different color palette.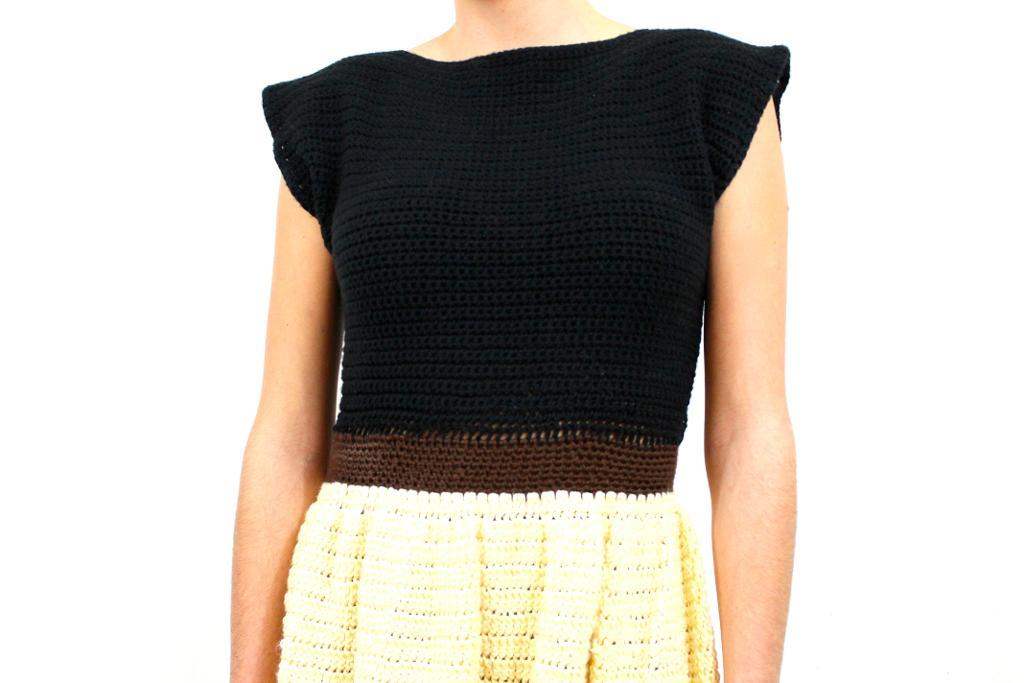 Photo via Craftsy member Abigail Haze
2. Pennypack Dress
The silhouette of this dress gives you a flowing skirt that's perfect for warm days. Pair the dress with some tights and maybe even a cardigan and you can wear it during the winter, too!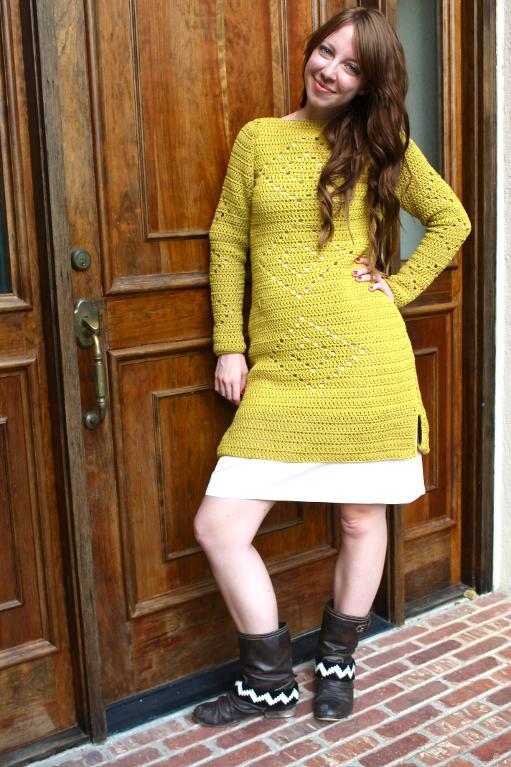 Photo via Craftsy member Sara Dudek
3. The Diamond Dress
Versatility is the key word for this dress. Make the dress with sleeves or sleeveless. You can even customize the back so that it dips down — ideal for hotter weather. The pattern comes with instructions for three different sizes.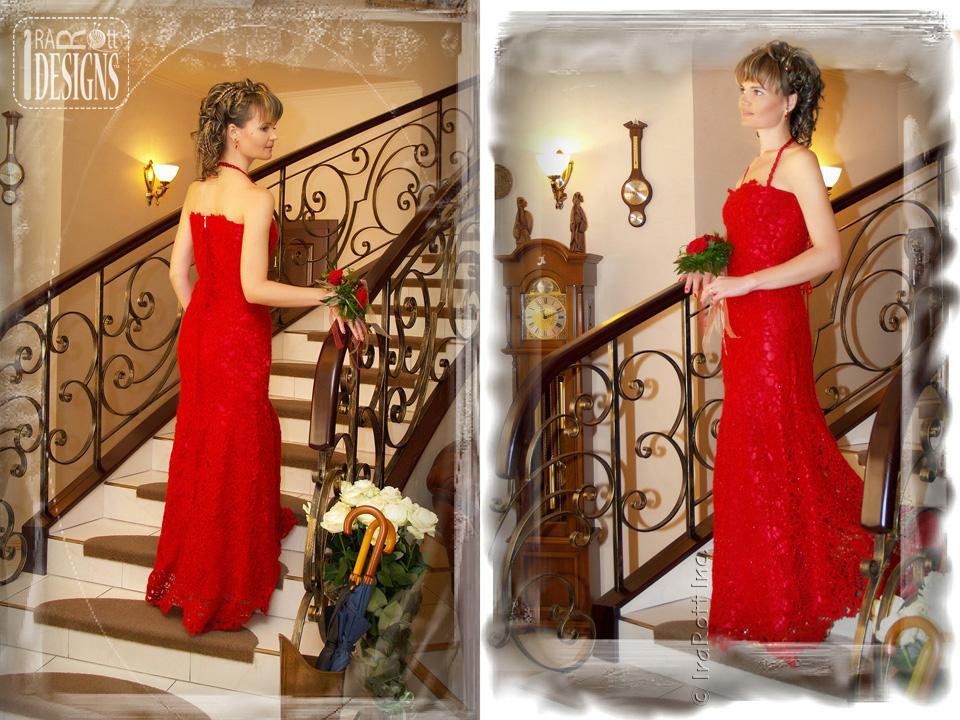 Photo via Craftsy member Ira Rott
4. Pinwheel Freeform Wedding Dress Pattern
This free pattern doesn't have row by row instructions; however, it does include crochet diagrams and tips so you can create your own freeform crochet dress. The halter style is great for special occasions, but you can also customize it to opt for different necklines.
Photo via Craftsy member Ilona Ilona
5. Crochet Dress No. 222
This floor-length crochet dress works well for special occasions, but you can shorten the hem if you'd like a more casual style. The pattern is stitched in 100 percent cotton, so it's breathable and easy to care for.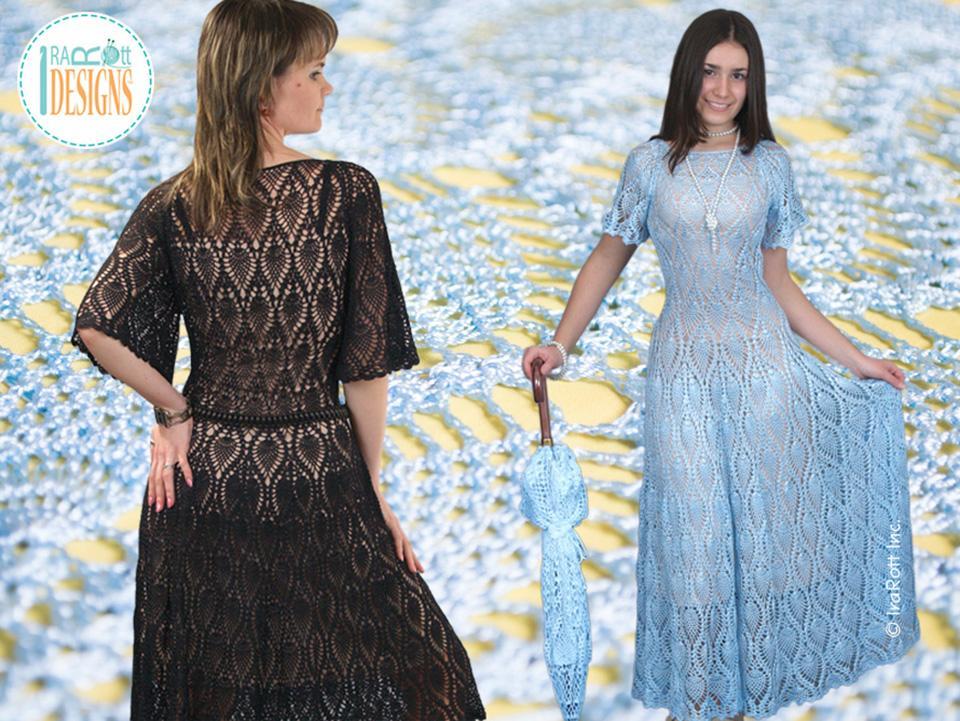 Photo via Craftsy member Ira Rott
6. Charming Pineapple Prom Dress
This dress has several customization options. You can choose from three different dress lengths, as well as three different sleeve types. There are also step-by-step photos included throughout to help you through the trickier parts of the pattern.
Photo via Craftsy member Kristin Omdahl
7. Fandancer Crochet Dress
This maxi dress has front slits to give you plenty of room for movement. The designer recommends pairing this with a chunky belt or a cropped denim jacket for when the air gets a little cooler at night.
Photo via Craftsy member Universal Yarn<
8. Afternoon Tea Dress
This dress uses crochet thread held double, so you can get those lovely intricate details with just a bit of a quicker stitch. There's also a bit of knitting involved for the neck edge, so practice those knits and purls before you get started.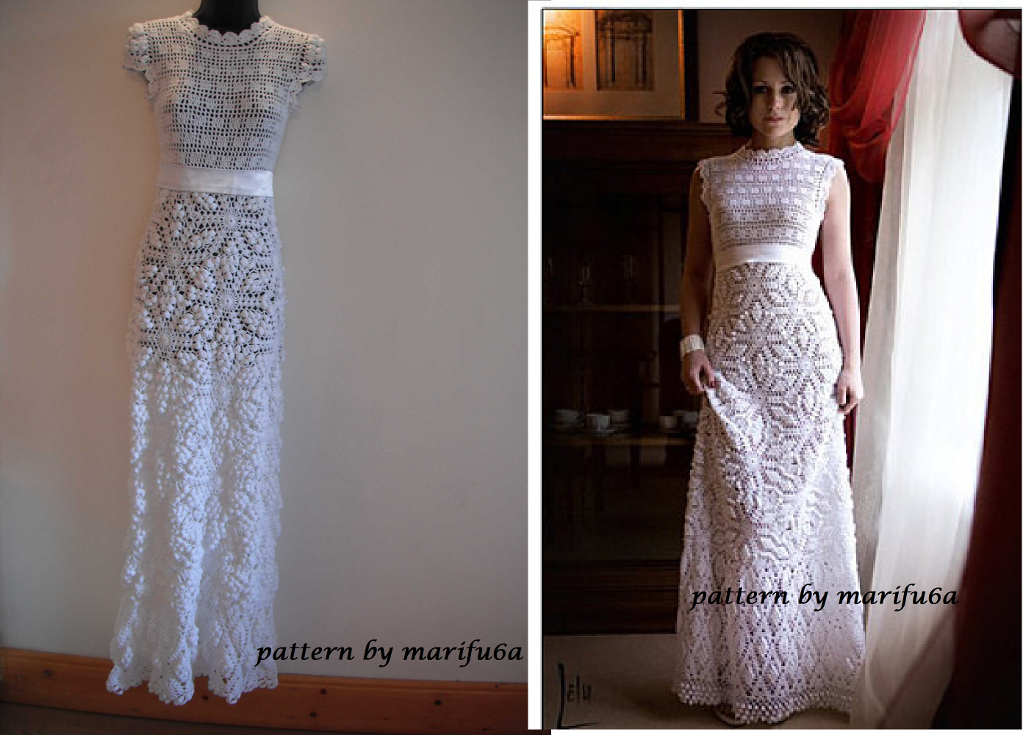 Photo via Craftsy member marifu6a
9. Crochet Wedding Dress
Adventurous brides — or brides who know a crocheter — will want to check out this pattern. The pattern comes with a video and plenty of detailed photos and diagrams to make sure you successfully stitch this dress.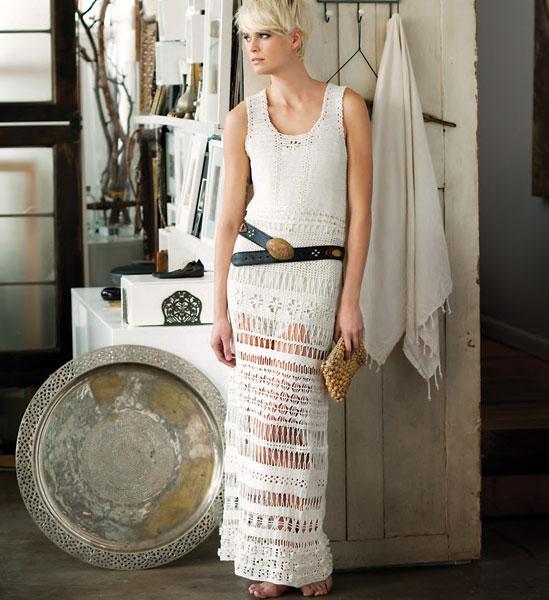 Photo via Craftsy member Vogue Knitting
10. Crocheted Long Dress
In the mood for a dress that will keep your brain busy? This dress changes stitches every couple of rows, so you definitely won't get bored! The instructions come with three different size options, and there are plenty of ways to add accessories to make it your own.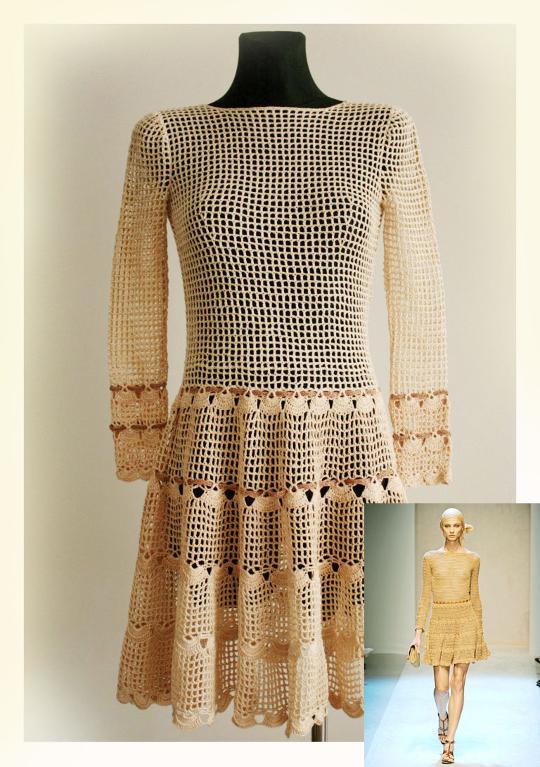 Photo via Craftsy member Ilona Ilona
11. Women's Dress Crochet Pattern No. 555
This dress was inspired by the runway. The sleeves are long, but you could shorten them if you'd like. Give the dress a pop of color by wearing a bold slip or under-dress beneath it.