Have you looked at buying store-bought doll clothes lately? Some of the prices are incredibly high. But you're crafty — so don't worry! You can create crochet doll clothes that are a fraction of the price and equally as trendy. And the best part? They're so small that you can use stash yarn!
Crochet doll clothes are also the perfect opportunity to get little ones in on the creativity. Ask your kiddo to help choose outfits, yarn colors and special embellishments. You might even have the opportunity to teach them a few beginner crochet stitches along the way!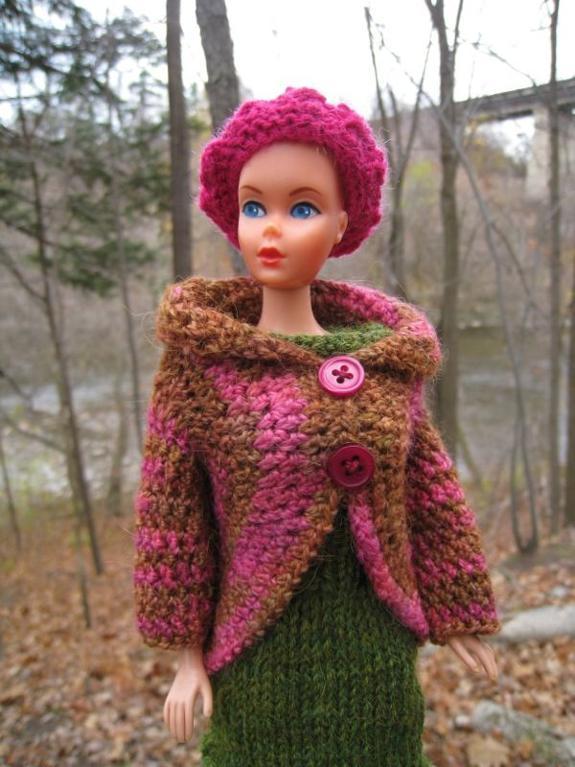 Photo via Bluprint member KellyMullanDesigns
Barbie Crochet Circle Jacket
Give Barbie's usual outfit a little makeover with this circle jacket. With just a bit of lace weight yarn, the doll will have a perfect wardrobe addition that can top a dress or even a basic top.
Hack #1: Crocheting for Barbies
When you're crocheting for Barbie, remember that this doll has been around for a long time. The waist and chest measurements of the doll have changed over the years. A vintage pattern, for instance, might fit a modern-day Barbie doll a little differently. That may not matter as much for something like this loose jacket, but it could make a difference for a garment that is tight-fitting and stays put on its own.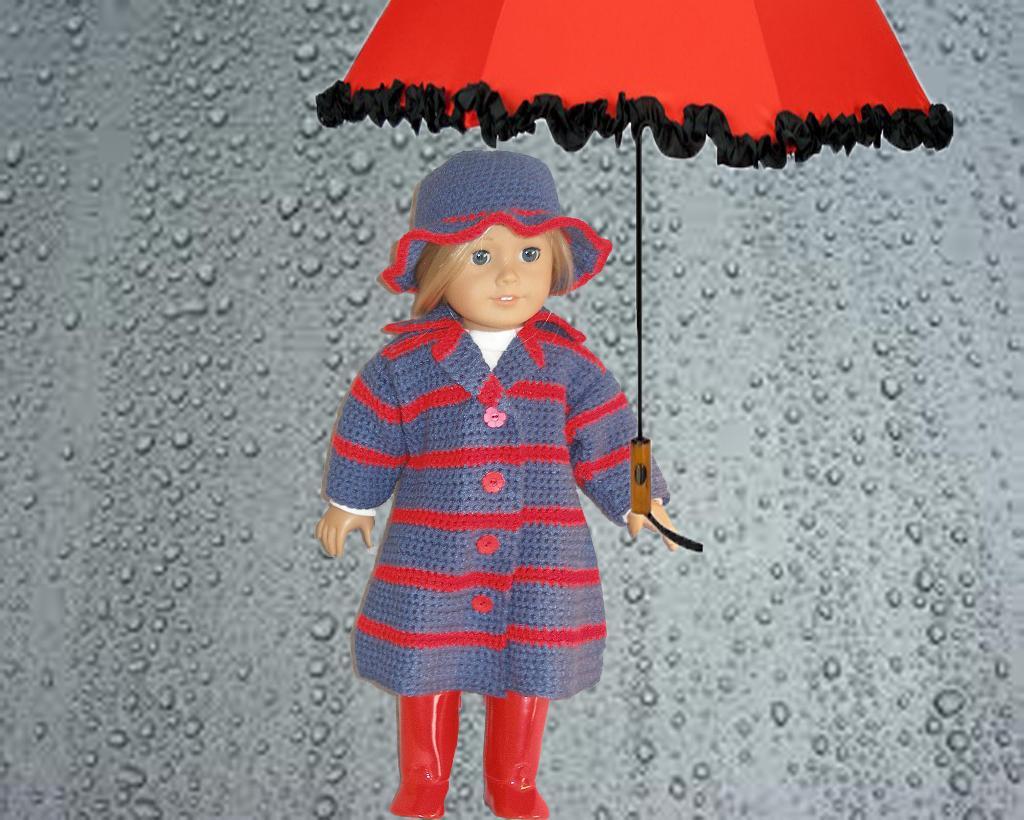 Photo via Bluprint member knittingfordolls
Singing in the Rain Doll Crochet Pattern
This cute rainy-day pattern is designed for an 18-inch doll. Be sure to check the final measurements of the pattern against the doll you're crocheting for; not all 18-inch dolls are designed the same, and some may have a larger circumference than others. Remember that the length is easy to customize, while the chest and waist are a little trickier.
Hack #2: Yarn care
Dolls are susceptible to tea party spills, as well as dirt from the playground. When you're choosing yarn for the doll's clothing, choose a washable yarn that's durable enough to withstand even the roughest playmate.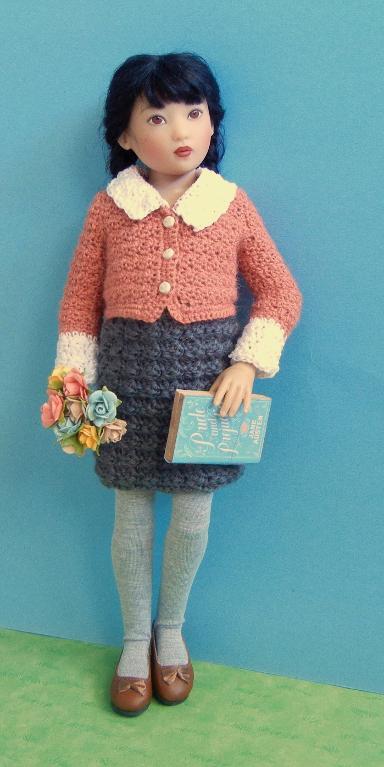 Photo via Bluprint member Holly Fields
School Dress Cardigan for 14-Inch Dolls
Several variations exist for this outfit. Crochet the simple cardigan, or add a collar and cuffs to make it a little fancier. You can change it up to make several different outfits using just one pattern.
Hack #3: Size customization
If your 14-inch doll has different body measurements than the sample doll, one easy fix is to increase or decrease the size of the hook and weight of the yarn. If your doll is larger, for instance, increase the yarn weight and hook size. Those gauge swatches can come in very handy to make sure the clothing fits before you invest time into crocheting it.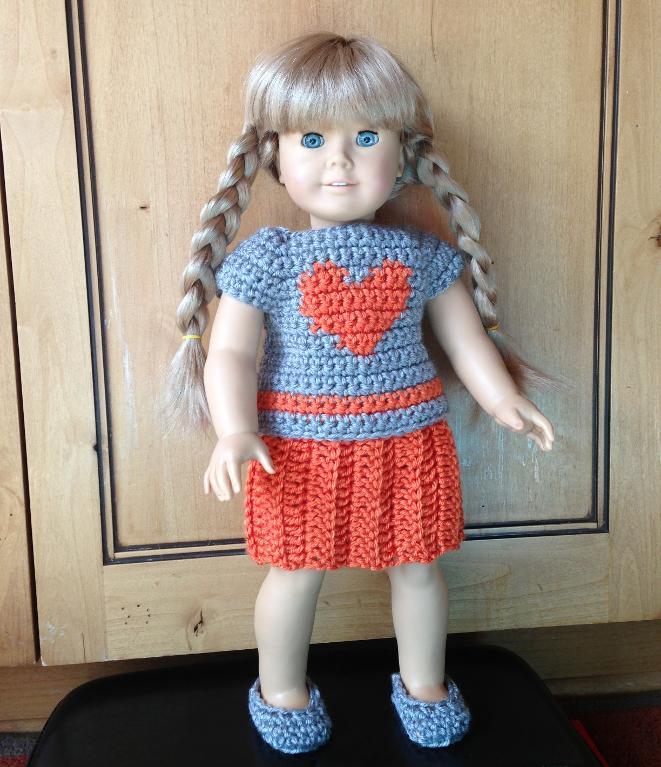 Photo via Bluprint member TaraCousins
Heart T & Skirt
This pattern is designed to fit most 18-inch dolls. If you're feeling creative, you can design your own motif for the center of the top — who says it has to be a heart?
Hack #4: Skirt fitting
Clothing like skirts are sometimes difficult to slip on and off — and sometimes you have the opposite problem where the skirt just doesn't seem to want to stay on! In that case, add a bit of extra length in the waist of the skirt, then fold it over and seam it to create a casing. Slide a piece of elastic through it to make the skirt easier for kids to put on and take off. If you don't have any elastic on hand, you can use kids' hair elastics.
Crocheting Kits You'll Love!
Your next project, made easy: Get a designer pattern & perfectly paired yarn.Shop Kits Now »