Know a dog lover? We've got the perfect gift idea for them: a crochet dog! Whether you're gifting it as a toy or as home decor, these amigurumi patterns will thrill pup fanatics.
Besides being totally adorable, most of these crochet dog patterns are free, so you can experiment with a few of them without blowing your crochet budget. Grab some scrap yarn and start stitching!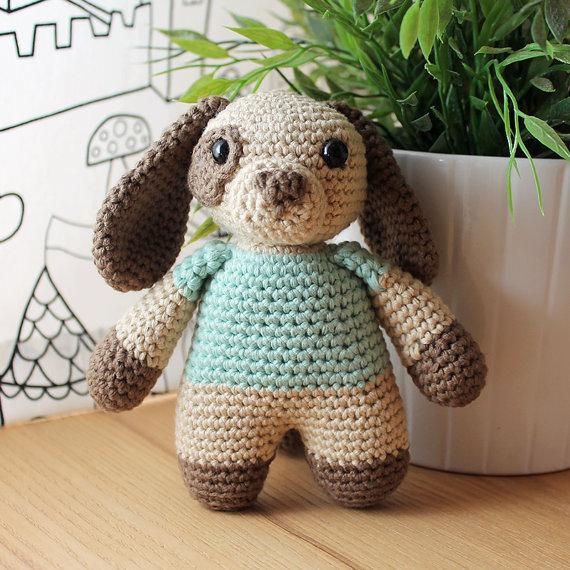 Photo via Craftsy member Mindundia
1. Dog Animal Amigurumi
This patch-eyed pooch is ready for cuddles from your favorite kiddo. If you're stitching the dog as a toy for a young child, swap the safety eyes for crocheted or embroidered eyes instead.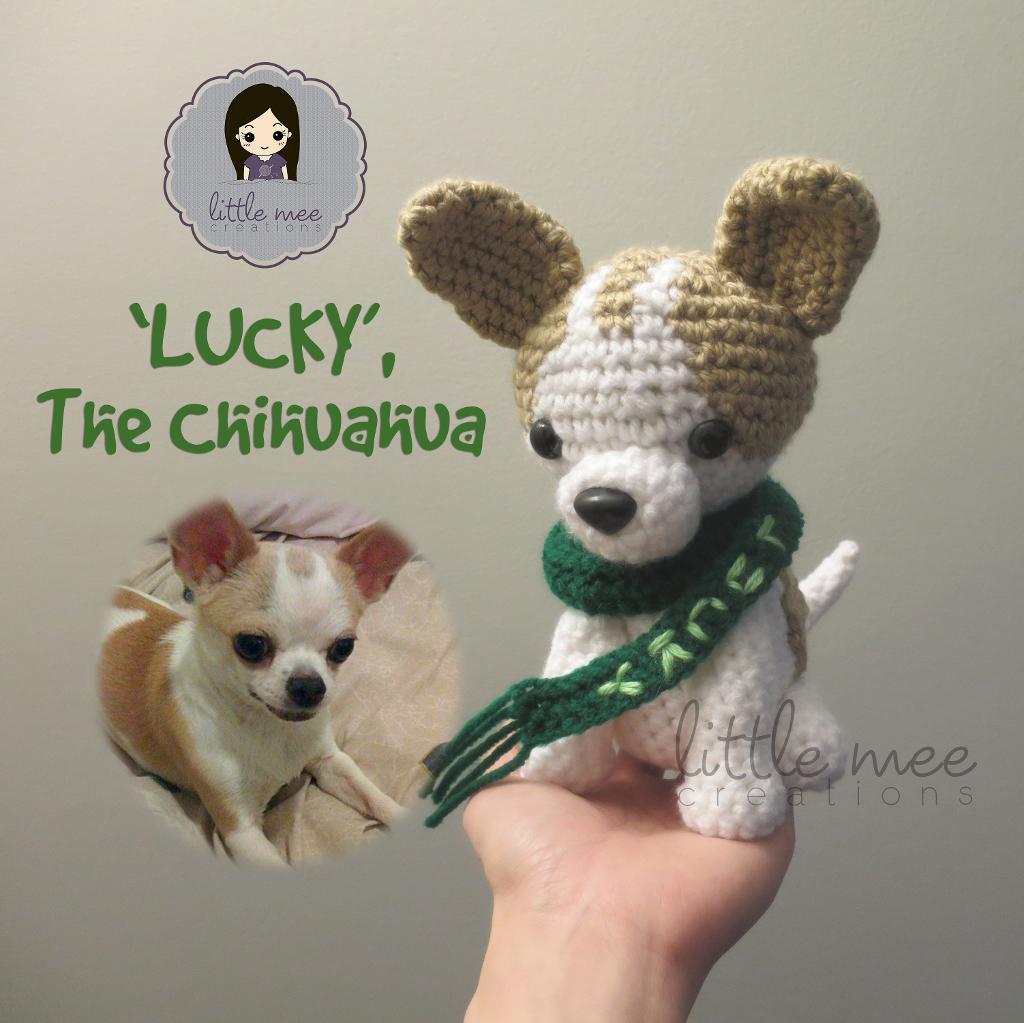 Photo via Craftsy member Doris Yu
2.  'Lucky' the Chihuahua Dog Amigurumi
Lucky was created in honor of the designer's friend's dog who sadly passed away. The designer notes that if you're creating this to resemble a specific chihuahua, you may need to slightly change the design of the head, as it was designed specifically with Lucky in mind.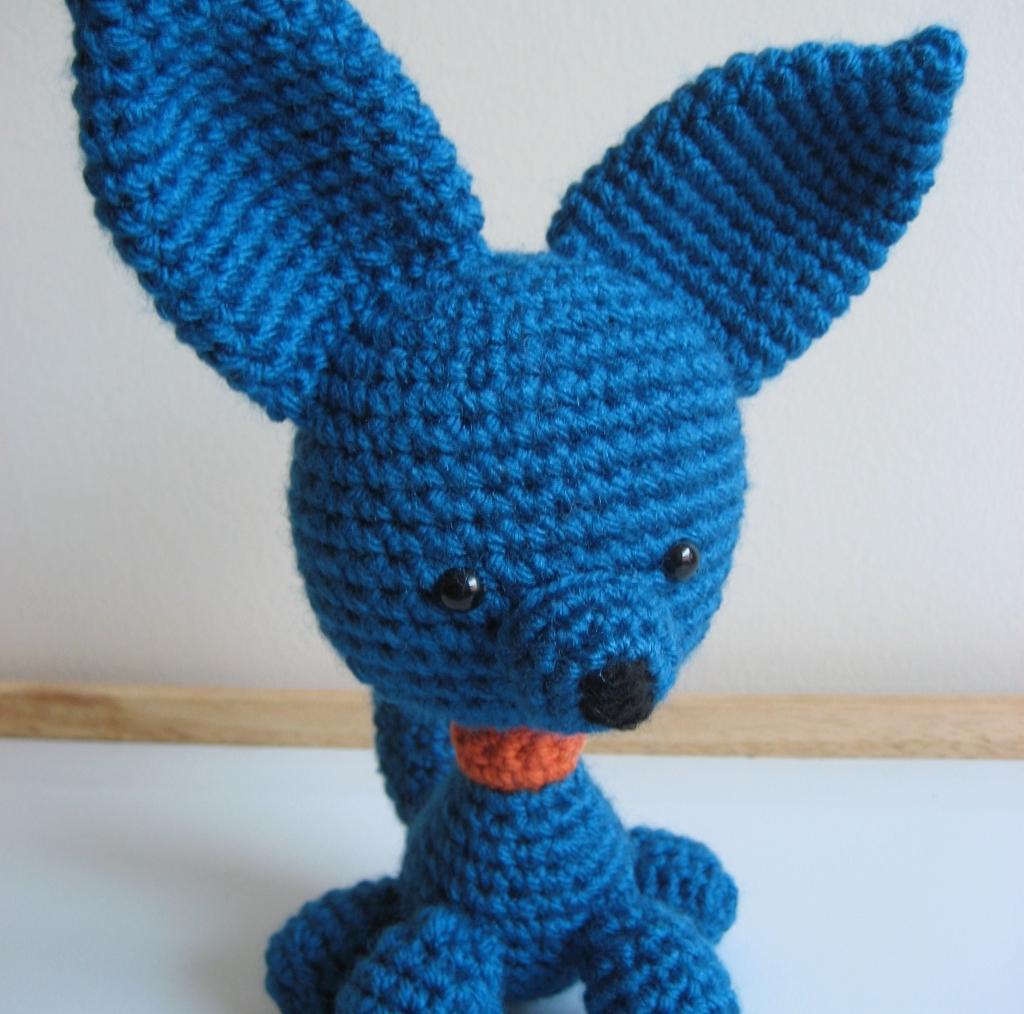 Photo via Craftsy member Ms. Premise-Conclusion
3. Perky Puppy
This puppy is ready to play. He (or she, depending on what you choose!) is all ears and made completely of single crochets. You can easily customize the design to be any color you'd like, especially if you'd like a more realistic-looking dog.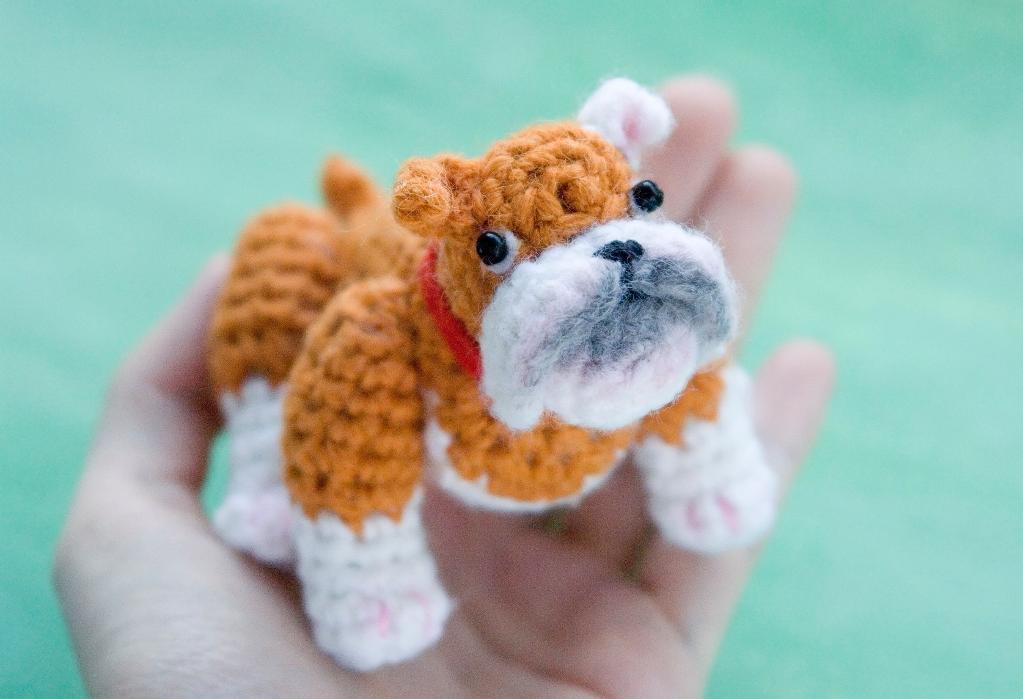 Photo via Craftsy member tinyAlchemy
4. Bulldog Amigurumi
This bulldog offers a few optional challenging parts for crocheters who want to learn some new amigurumi skills. For example, you can thread the jointed limbs to create a bulldog that has movable joints so that the dog can either stand or sit.
Photo via Craftsy member KCAC ON UK
5. Teeny Tiny Daschund Amigurumi
Crochet a tiny little daschund as a toy or as a cute little display on the shelf. This pattern is designed to sit perfectly in the palm of your hand. If you're a beginner crocheter who is looking for a little bit of a challenge, this is a great pattern for you.
Photo via Craftsy member SM. Tan
6. The Pirate Dog
This not-so-threatening pirate involves more than just crochet. You'll also need some small pieces of felt for his hat and paws. He's a perfect playmate!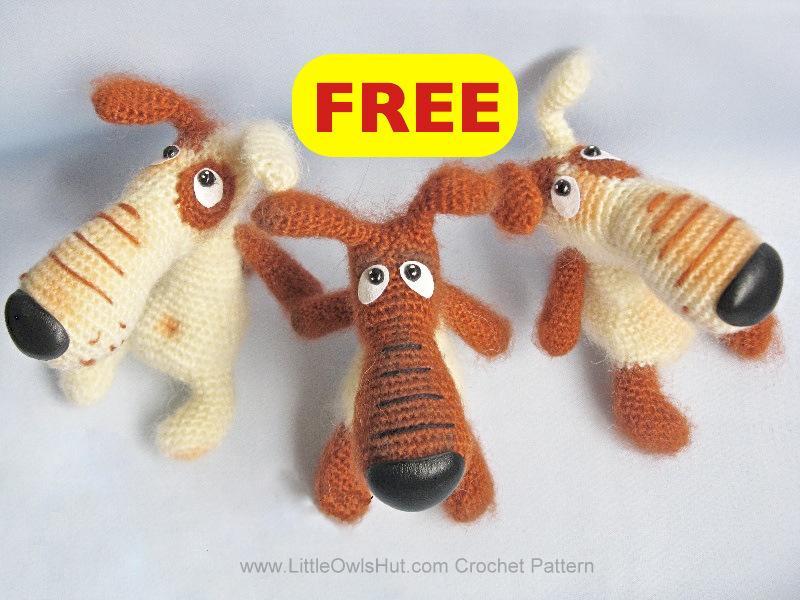 Photo via Craftsy member LittleOwlsHut
7. Lucky Borisenko
For some amigurumi, it's the details that make your project truly unique. That's the case with these two-color puppies. The pattern includes tips for customizing the eyes and nose with either felt or crochet, and you'll even get advice on tinting your yarn using makeup or paint.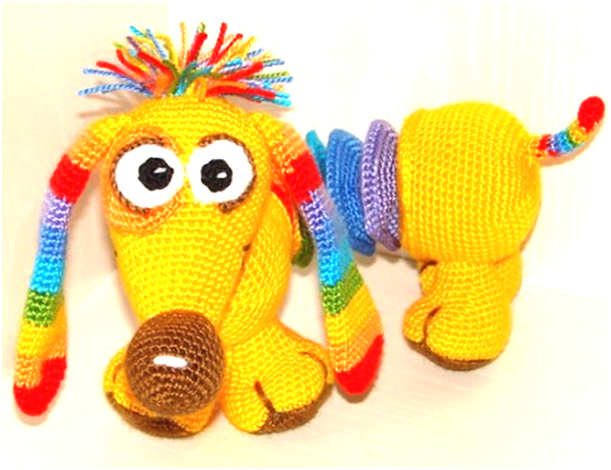 Photo via Craftsy member Babycrochetcraftsy
8. Dog Enjoy
This dog has so many interesting shapes and colors! It's definitely a great scrap buster. The designer doesn't want you to be intimidated by all those fun shapes, either — that's why the pattern comes with plenty of photos to show you how to assemble everything.
Photo via Craftsy member studio_ami
9. Amigurumi Corgi
Any corgi-lover would adore this cute pattern. Not much yarn is required, and you can even change the color of the collar based on what you have in your stash.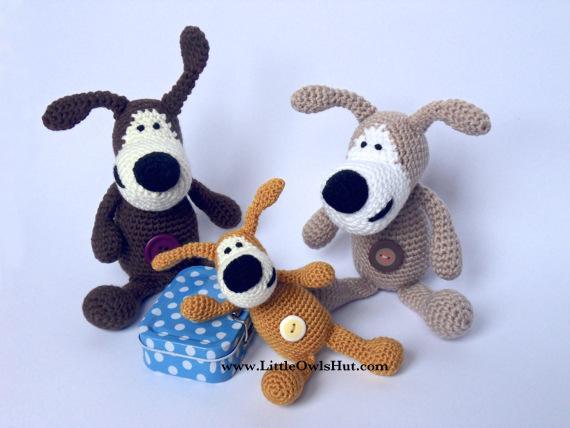 Photo via Craftsy member LittleOwlsHut
10. Buffy the Dog
This free pattern comes with instructions for the entire family of dogs! You might notice that they all have adorable belly buttons made with actual buttons — a cute feature that you can omit if you're gifting this family to a toddler or infant.