They're fun, they're colorful and they're all over the Bluprint pattern marketplace! Crochet dinosaurs are not just fun toys — they can also bring some fun to hats, blankets, booties and more.
Plus, these crochet dinosaurs aren't just for little ones. Many of the fun dinosaur-themed accessories come in adult sizes, so any dinosaur lover can wear them.
Photo via Bluprint member MevvSan
1. Amigurumi Dinosaur Bundle
This set comes with patterns for three different delightful dinosaurs. You can stitch them in traditional colors, but don't be afraid to play around with unlikely color combinations, too!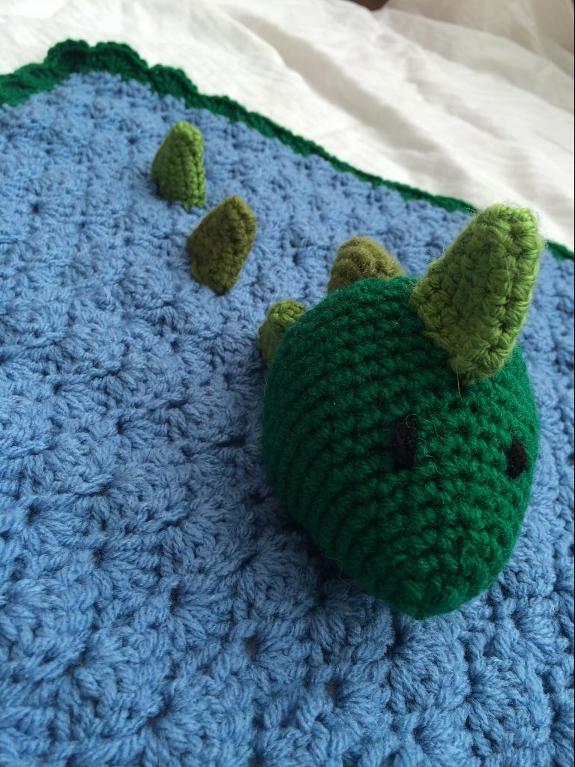 Photo via Bluprint member Sarah Greer
2. Dinosaur Security Blanket Toy
Choose a soft, washable yarn for this cozy toy. The pattern can be used as a toy or as a cuddly blanket — whichever you choose.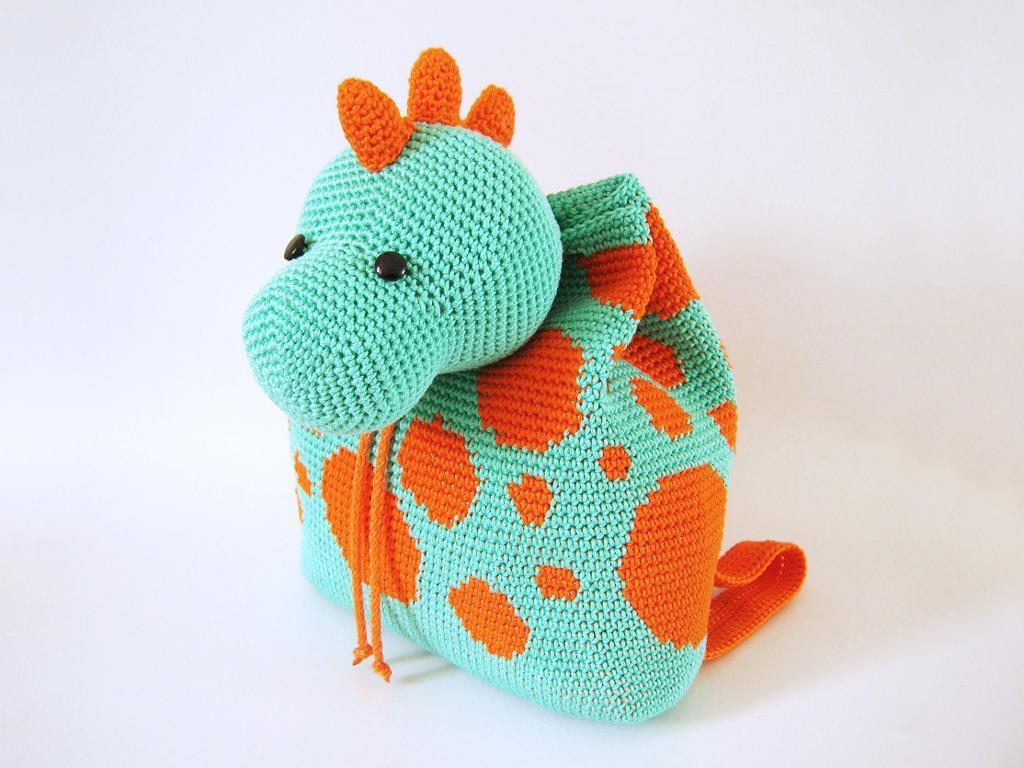 Photo via Bluprint member maisabel2
3. Dino Backpack
This pattern uses tapestry crochet. If you're new to the technique, check out our Fair Isle Crochet: Demystifying Colorwork class with Karen Whooley. You'll practice your tapestry skills on a trivet, then you can get to work on this adorable backpack.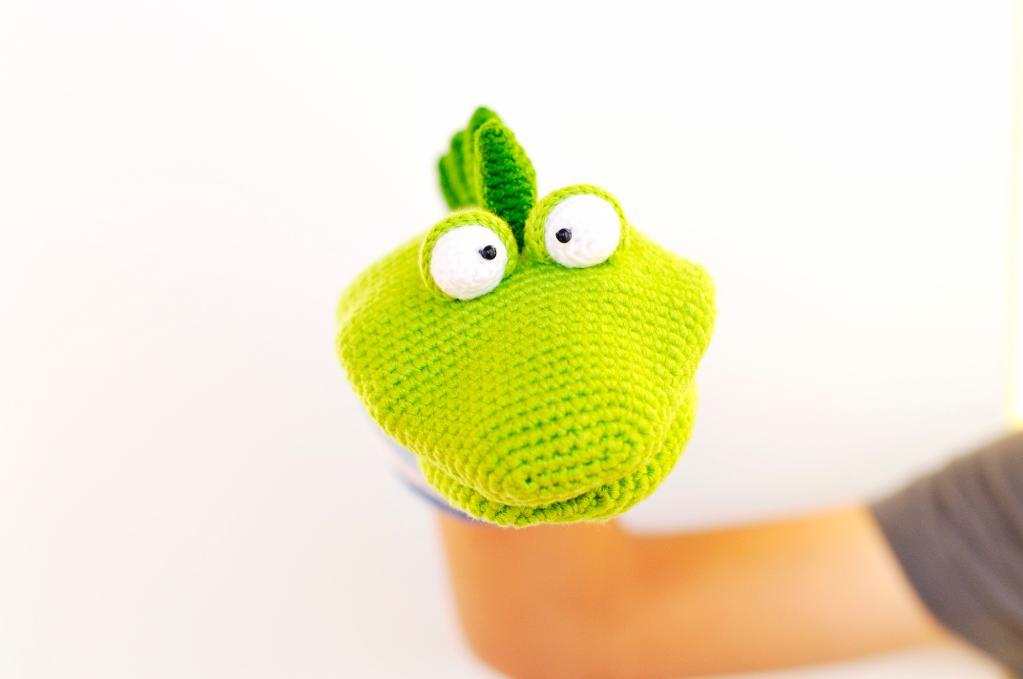 Photo via Bluprint member LoraTim
4. Dino the Hand Puppet
Entertain the kiddos with this fun, colorful hand puppet. You can even stitch several in different colors so kids can have a puppet show with a couple of different dinosaurs.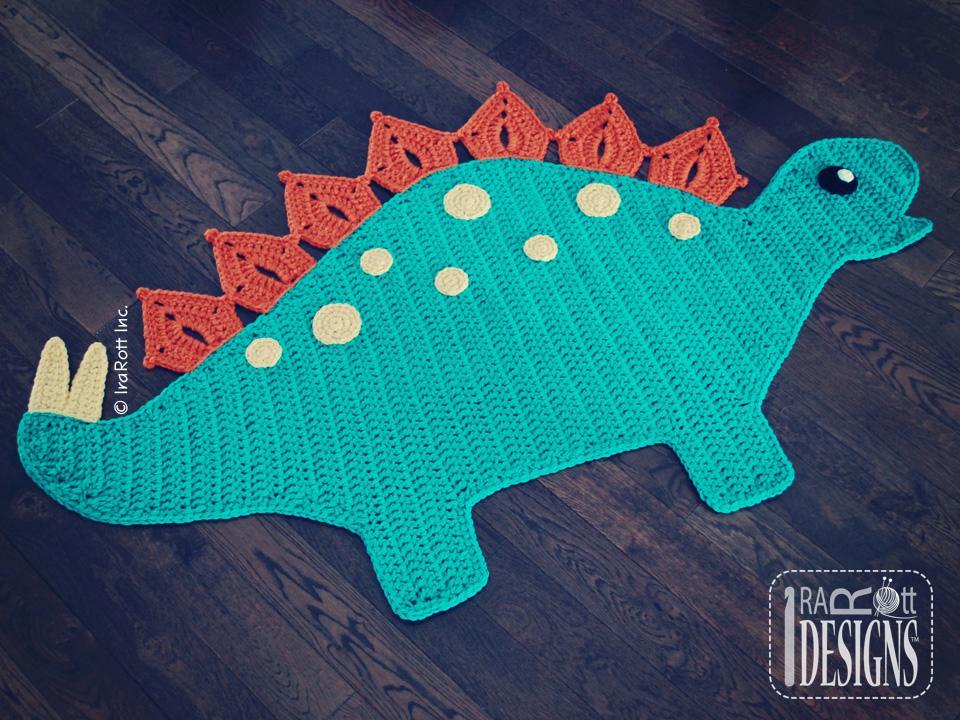 Photo via Bluprint member Ira Rott
5. Stegosaurus Dino Rug
This pattern can become fun decor in any kiddo's dino-themed room. You'll work in rows as well as rounds, and there's a bit of sewing involved to assemble the rug.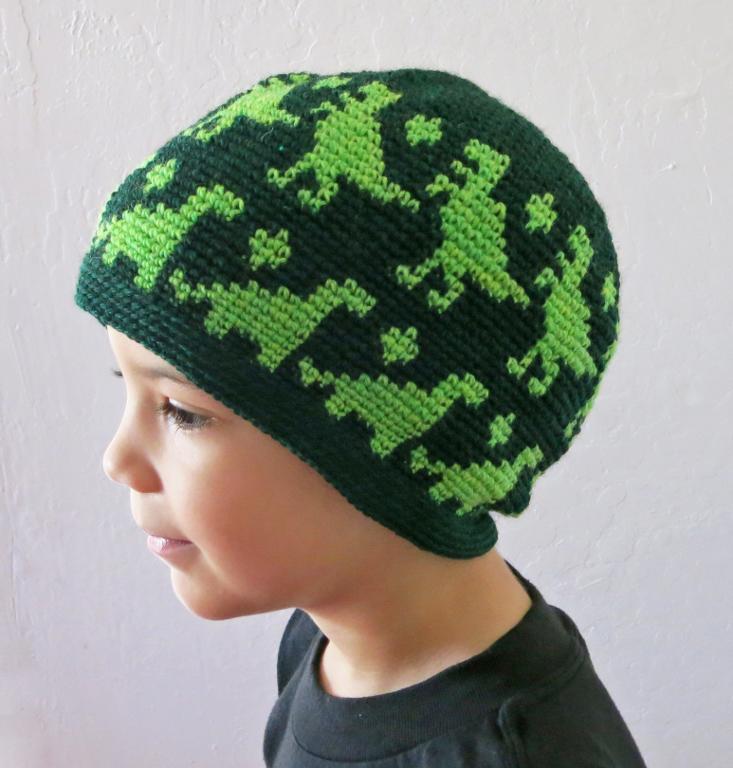 Photo via Bluprint member Deja Jetmir
6. All Ages Dino Beanie
When kids feel like they're too old to pull off the full-on dinosaur hats, this pattern is a great alternative. This hat isn't just for kids, though; there are also sizes for adults, too!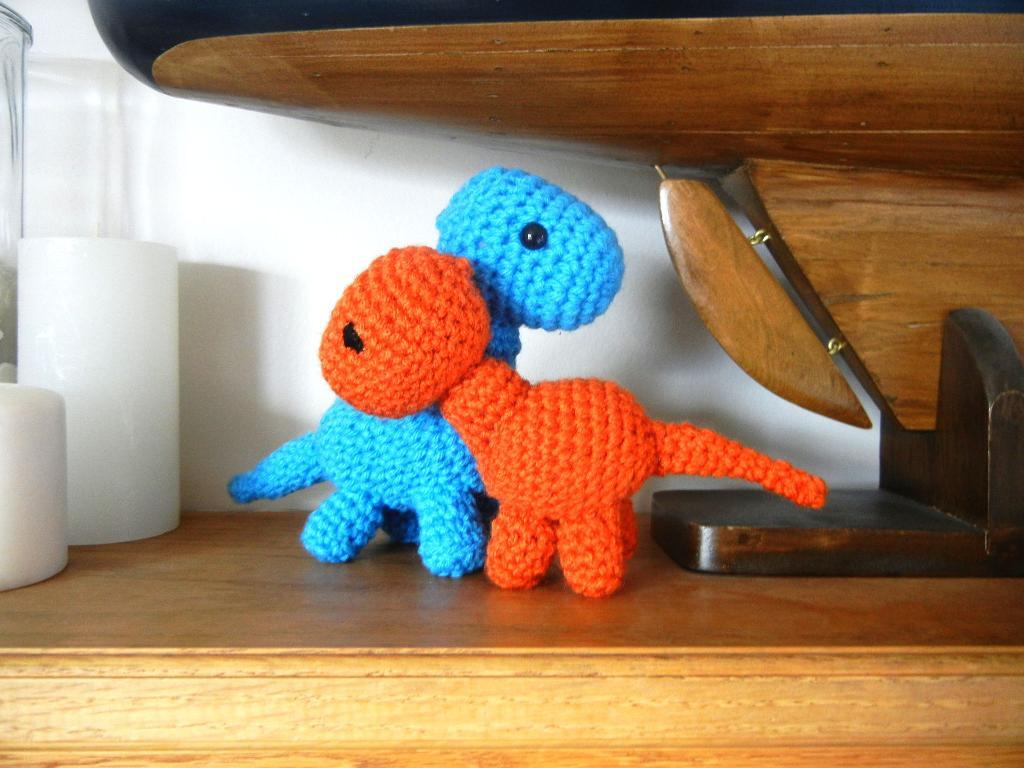 Photo via Bluprint member JanaGeek
7. Baby Brachiosaurus Crochet Toy
The designer's 13-year-old daughter created the design for this cute toy. If you're making the toy for a young child, don't forget to substitute the safety eyes. You can find lots of amigurumi eye options here.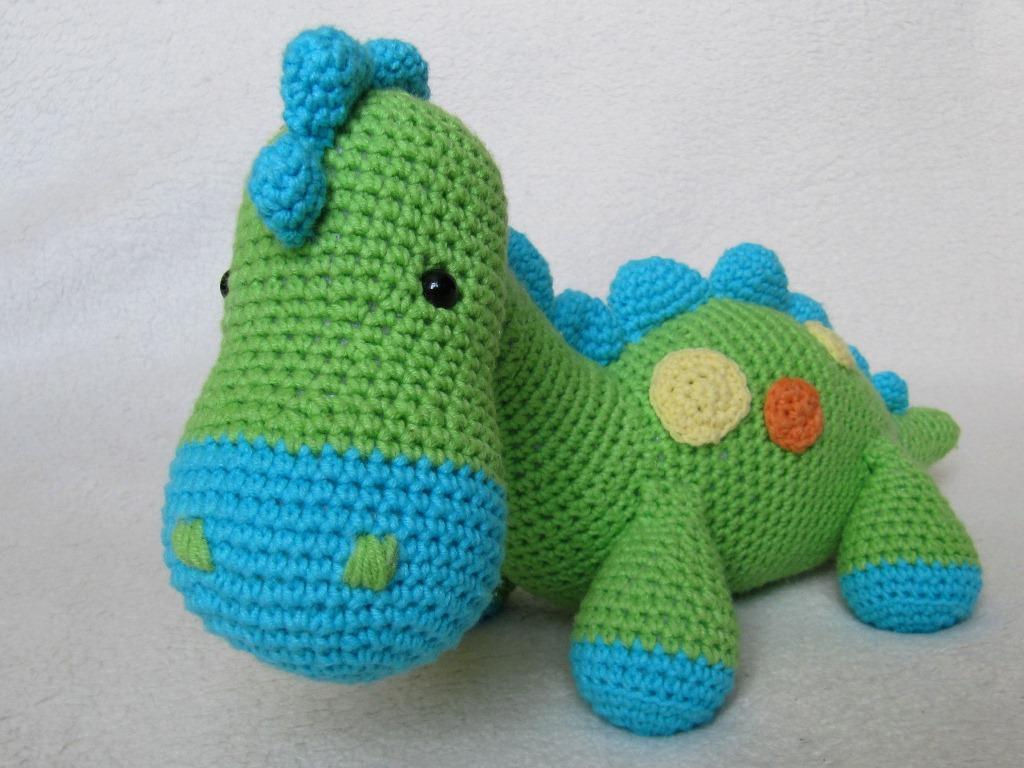 Photo via Bluprint member DioneDesign
8. Dinosaur Dino
There will definitely be some cuddling involved when you stitch this dino. Use any color you'd like, even unexpected colors. You can even use this as a nursery decoration until baby is old enough to hold and play with the toy.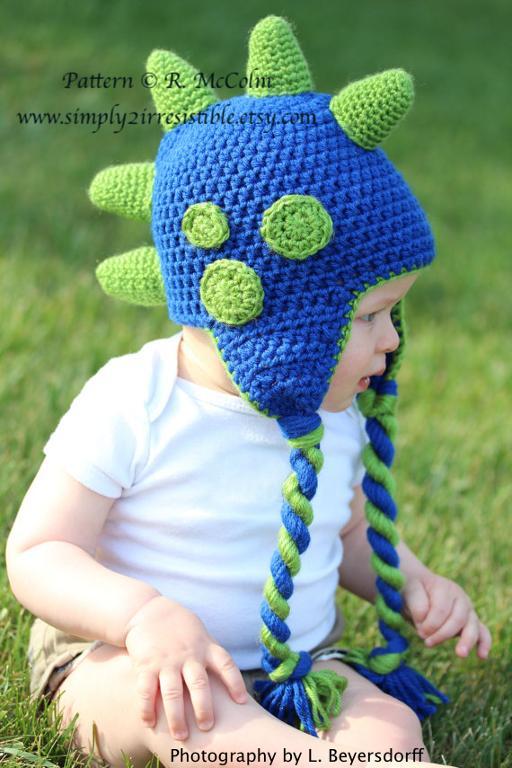 Photo via Bluprint member M-n-R McColm
9. Dinosaur Hat
There are two style options for this hat: a beanie and a hat with earflaps. The pattern includes sizes from everyone from babies to adults, and you can even omit the extras like the spots and spikes to make simpler hats.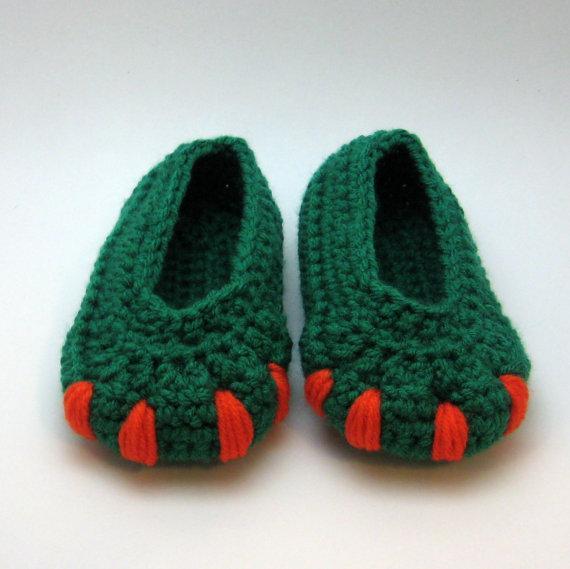 Photo via Bluprint member Smuckers
10. Baby Monster Booties
Put a fun spin on those plain baby booties with this monstrously adorable pair of shoes. The pattern includes sizing from 0-3 months to 6-12 months, so it's a perfect baby shower gift.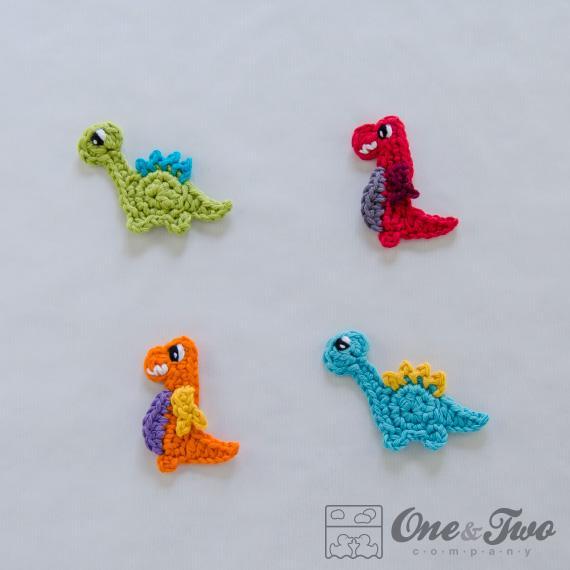 Photo via Bluprint member oneandtwoco
11. Dinos Appliqué
Add a cute little dinosaur to anything from a tote to a hat or scarf. You can even attach a pinback or magnet to these appliqué patterns so you can turn the dinosaur into a brooch that can stick to practically anything!
FREE Guide: Crochet Cute Amigurumi Critters
Crochet your own adorable fluffy friends with essential tips and techniques. Get my FREE guide »