To make crochet season even better (and a little more cozy!), we brought you a week of fun, free gifts. Even though the celebration is over now, you can still check out the surprises and lucky recipients below.
Don't forget — all of these items are available for you on our site too!
Day 7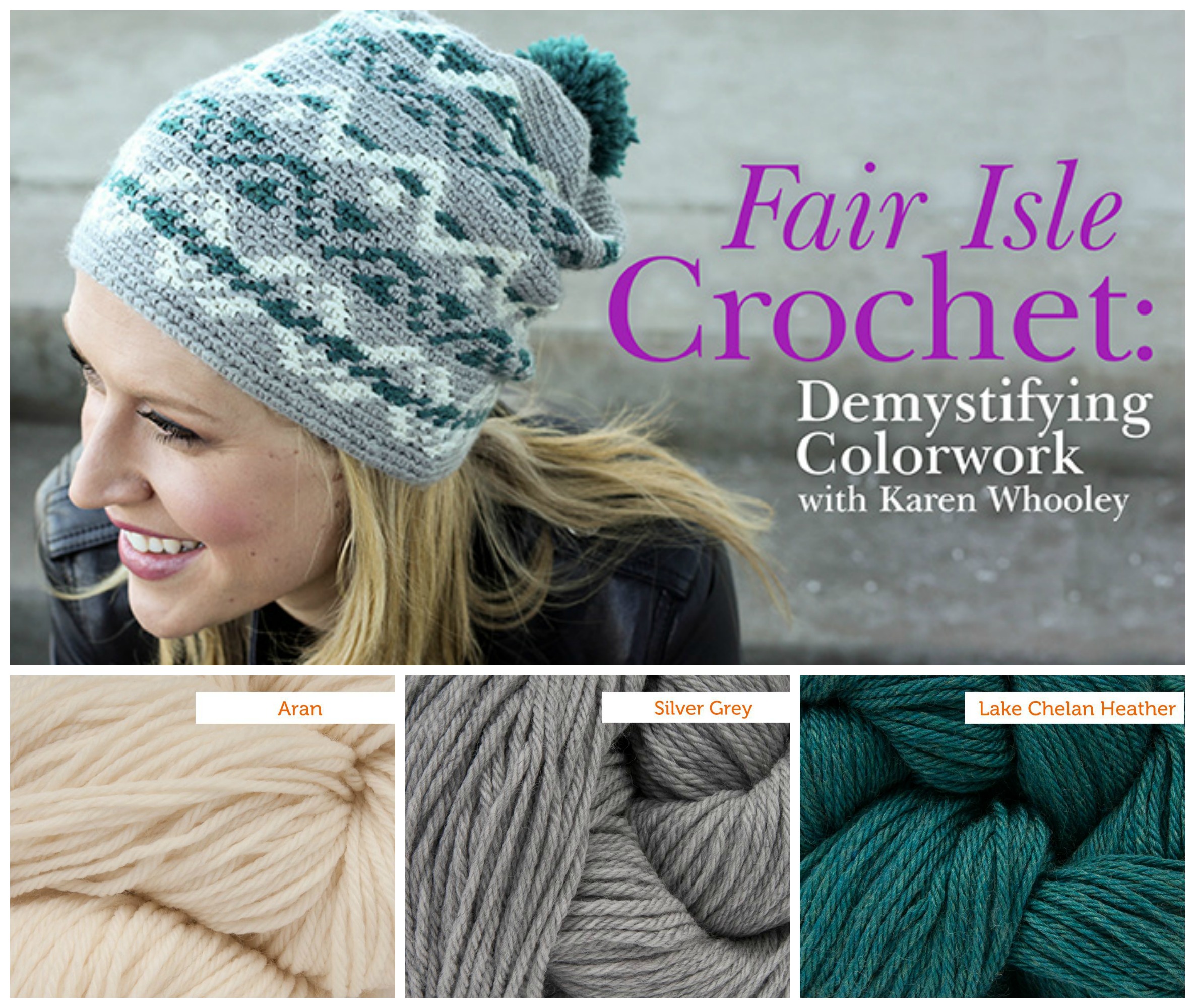 For our final gift, we're bringing you the ultimate Fair Isle package! One lucky recipient will receive our Fair Isle colorwork class led by Karen Whooley, plus the incredible hat kit that pairs with it. That means you can follow along step by step with everything you need to make your own fun accessory.
And the final winner is…
Bluprint member humbughug 2250 will be busy practicing her Fair Isle techniques!
Day 6
What could be better than finding your next stash staple? Getting five skeins of it for free is a pretty good start! Don't be surprised when you fall in love with the easy-care convenience and soft, smooth hand of Cloudborn Superwash Merino Worsted Twist.
Announcing winner No. 6…
Jessica Lee, this yarn is coming your way — enjoy!
Day 5
Does the word "finishing" send shudders up your spine? This expert-written PDF Guide features 20+ pages of tips, tricks and tutorials will have you changing your tune in no time at all.
Editor's note: Today's gift is available to everyone — no need to enter a drawing! You can download the guide for free right away.
Day 4
Are you ready for a new twist in your crochet? In this exciting video class led by designer Shannon Mullett-Bowlsby, you'll work your way step by step through a spectrum of stunning cables — from simple, elegant post stitches to weaving wonders.
Who's the lucky winner?
The Day 4 prize goes to Bluprint member CraftAdventurer. Happy stitching!
Day 3
Stay in the style loop with the Petite Basketweave Cowl! With the pattern and Cloudborn Superwash Merino Worsted Twist yarn included in this kit, you'll have everything you need to make your own cozy accessory.
And the winner is…
Congrats to Bluprint member barbara.l1417981, who will be busy working up this adorable cowl!
Day 2
The Crocodile Stitch Baby Blanket pattern is the perfect pick to keep any kiddo cozy! Simply follow this pattern (it's free for everyone!), and you'll be well on your way to a beautiful blanket of your own. They make great gifts too!
Day 1
Stitch your way to better crochet in this online Bluprint class led by popular instructor Edie Eckman! You'll develop a better understanding of patterns, gauge and stitch construction, for better results in all of your projects. It's a member favorite!
And the first winner is…
Congrats to Bluprint member kittymeow, who's crochet skills are about to be taken to the next level!
Crocheting Kits You'll Love!
Your next project, made easy: Get a designer pattern & perfectly paired yarn.Shop Kits Now »