You know those homes you see online where every surface is covered in the most beautiful crochet? Giving your home that same cozy feel is easier than you might think! You just need to crochet cozies for everything in your home — from your coffee mugs to your hanging plants. This roundup showcases everything you might want to add a cozy to.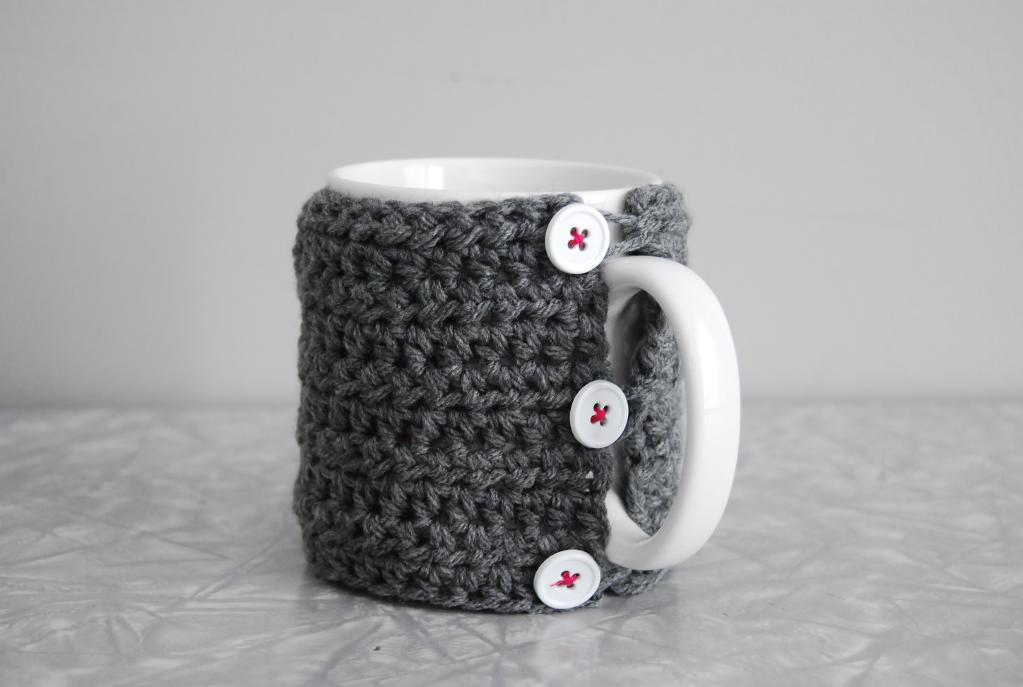 Photo via Craftsy member Purl and Company
1. Mugs
Start off in the kitchen with an easy crochet project — crochet mug cozies. This simple design is quick to crochet, closing up with some buttons. Don't just limit your cozies to the mugs either — try them on containers of all shapes and sizes! There are even crochet cozy patterns for your, aluminum cans, beer bottles, wine bottles and water bottles.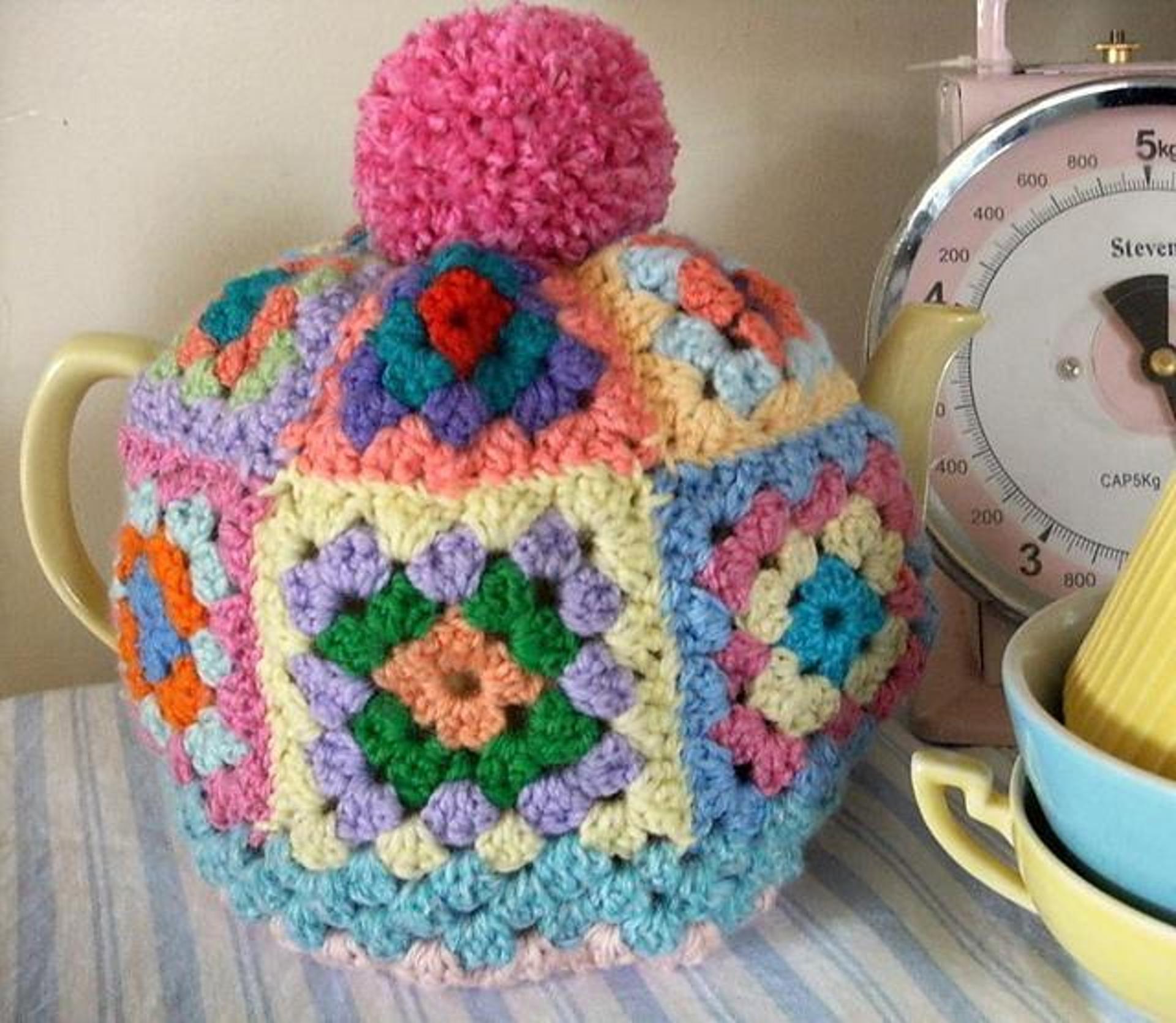 Photo via Alexandra Mackenzie
2. Teapots
Still in the kitchen, make sure that you wrap your teapot in a cute cozy. This fun pattern is a colorful choice made using classic granny squares and topped off with a fun pom pom.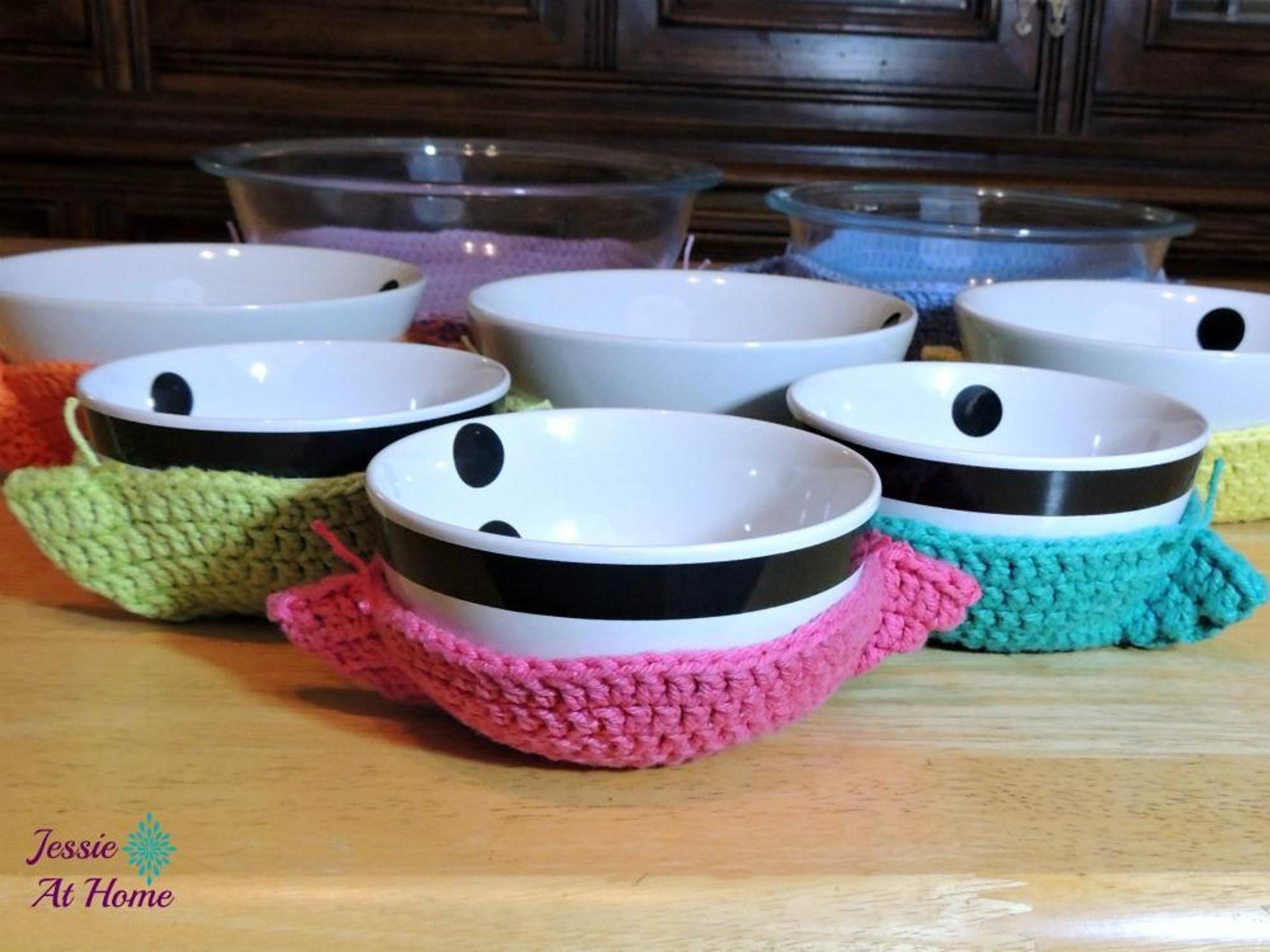 3. Bowls
Bowl cozies like these can hold hot bowls of soup without burning your hands. Or you can just put them on all of your bowls because they add a pretty pop of color.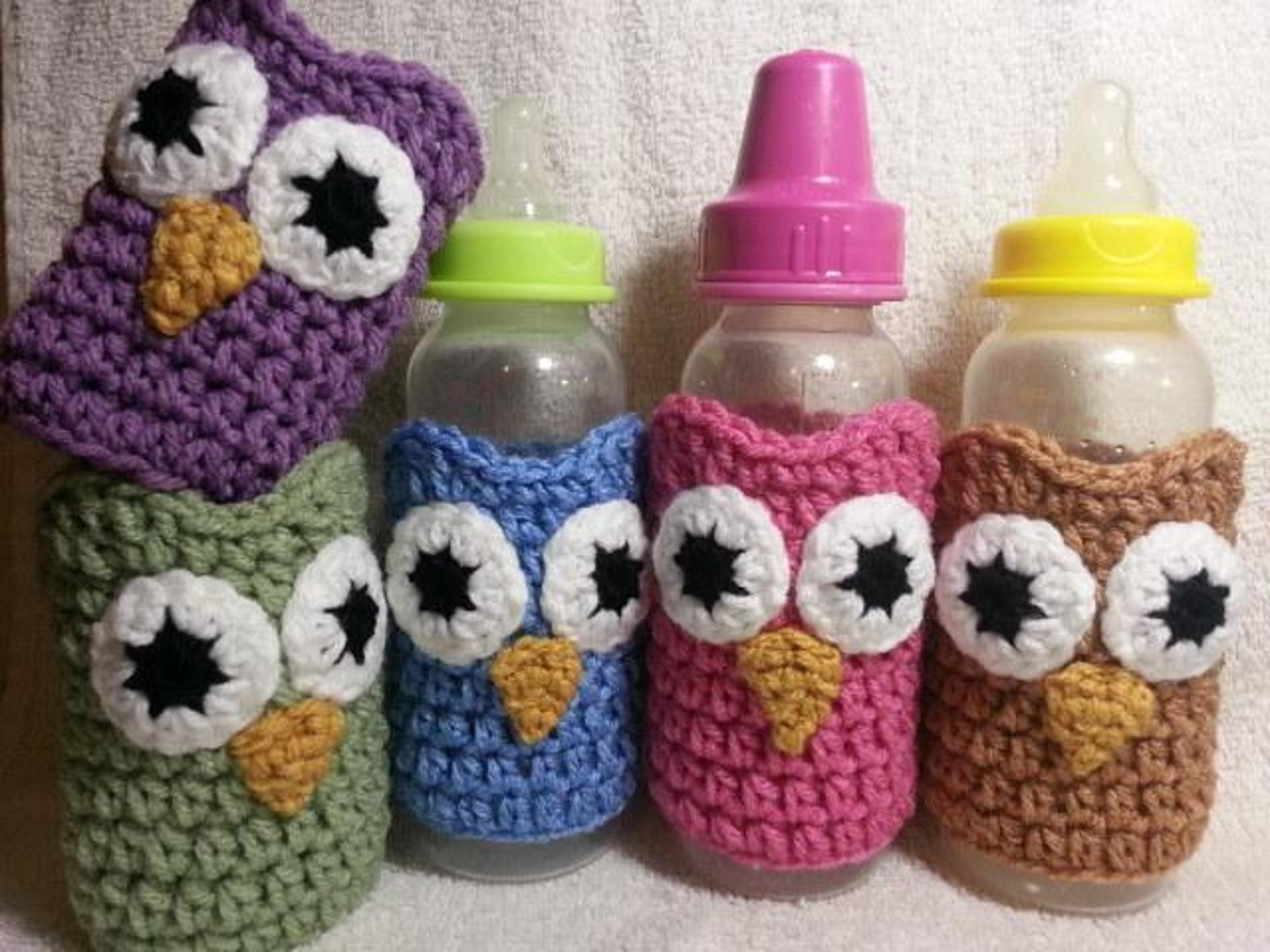 Photo via Poochie Baby
4. Baby Bottles
There are cozy patterns for everyone in the house, including the youngest in the family. This adorable crochet cozy pattern looks like an owl and goes right around baby's bottle.
Photo via Natalya1905
5. Food!
You might be surprised how many ways you can wrap food in crochet! This one keeps your apples from getting bruised. Other food cozies you'll find include cozies for popsicles, squeezable yogurt, eggs, ice cream cones and pints of ice cream. If there's a food in your kitchen, you can make a cozy for it.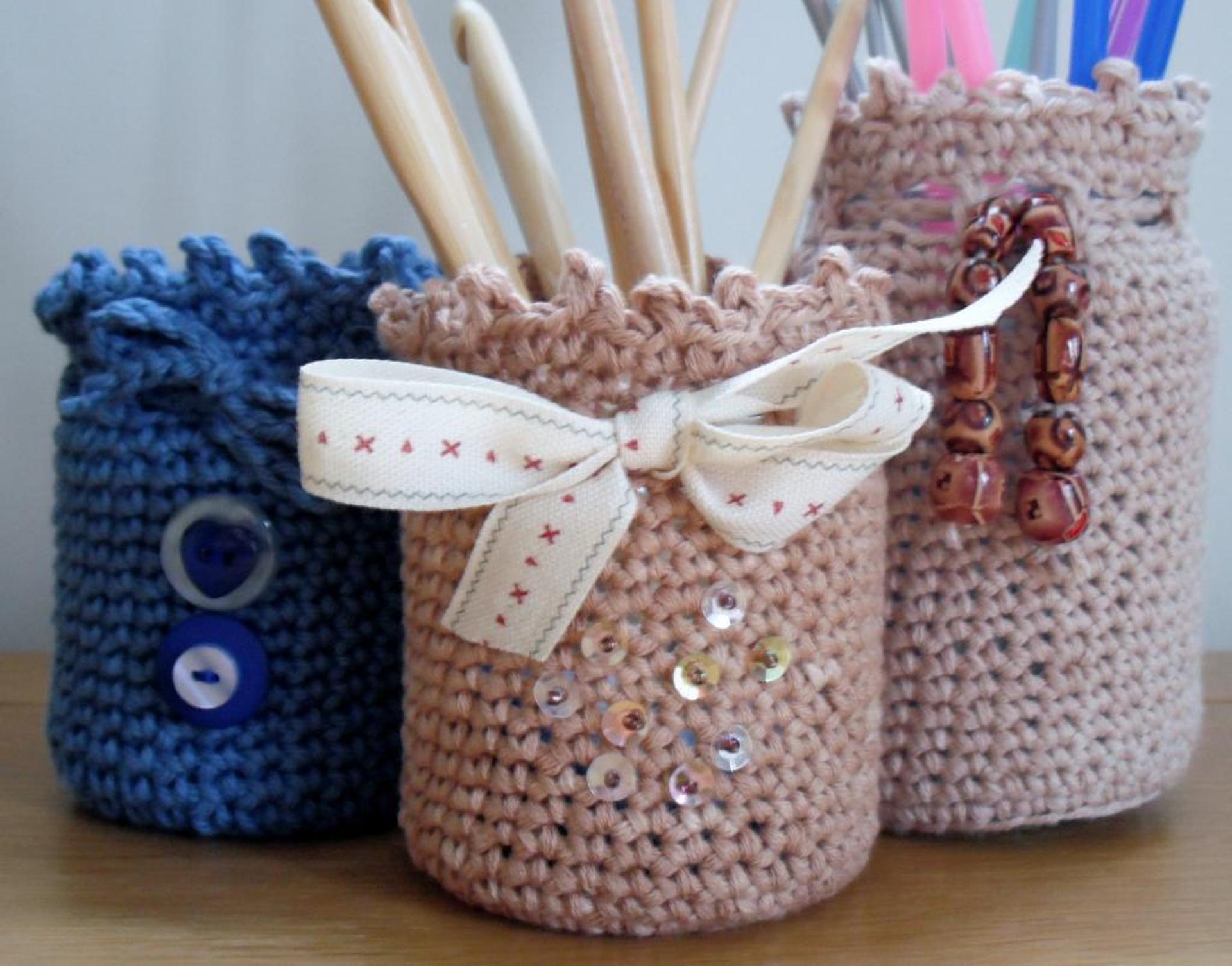 Photo via Agrarian Artisan
6. Jars
Cover any jar with a pretty pattern and you've instantly up-cycled it into functional decor. Jars can hold pens and markers, crochet hooks, kitchen utensils and so much more. This easy pattern shows that you can add sequins, bows and buttons to the basic design to dress it up a bit.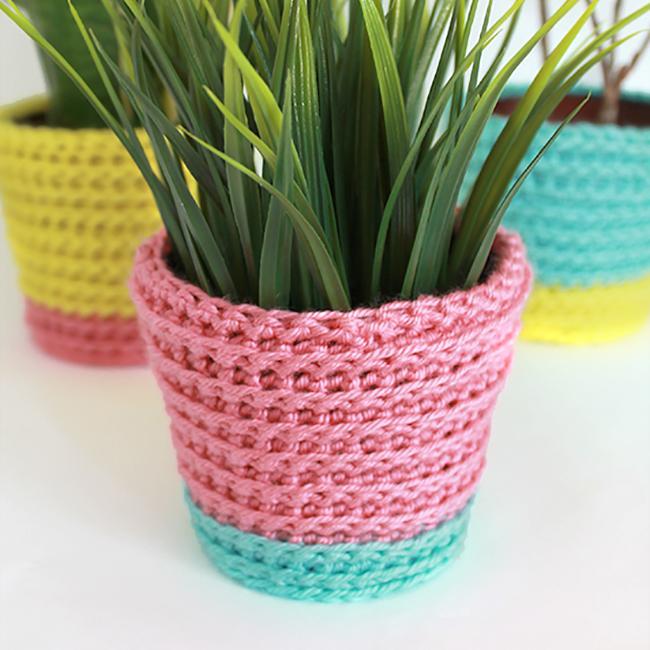 Photo via The Inspired Wren
7. Plant Covers
Perk up any of the potted plans in your home with a cozy for their planters. This one, designed for 4″ plants, is a really easy pattern that uses only single crochet and half double crochet stitches. A simple color change adds pizzazz to the design. There are crochet plant cozies for pots of any size.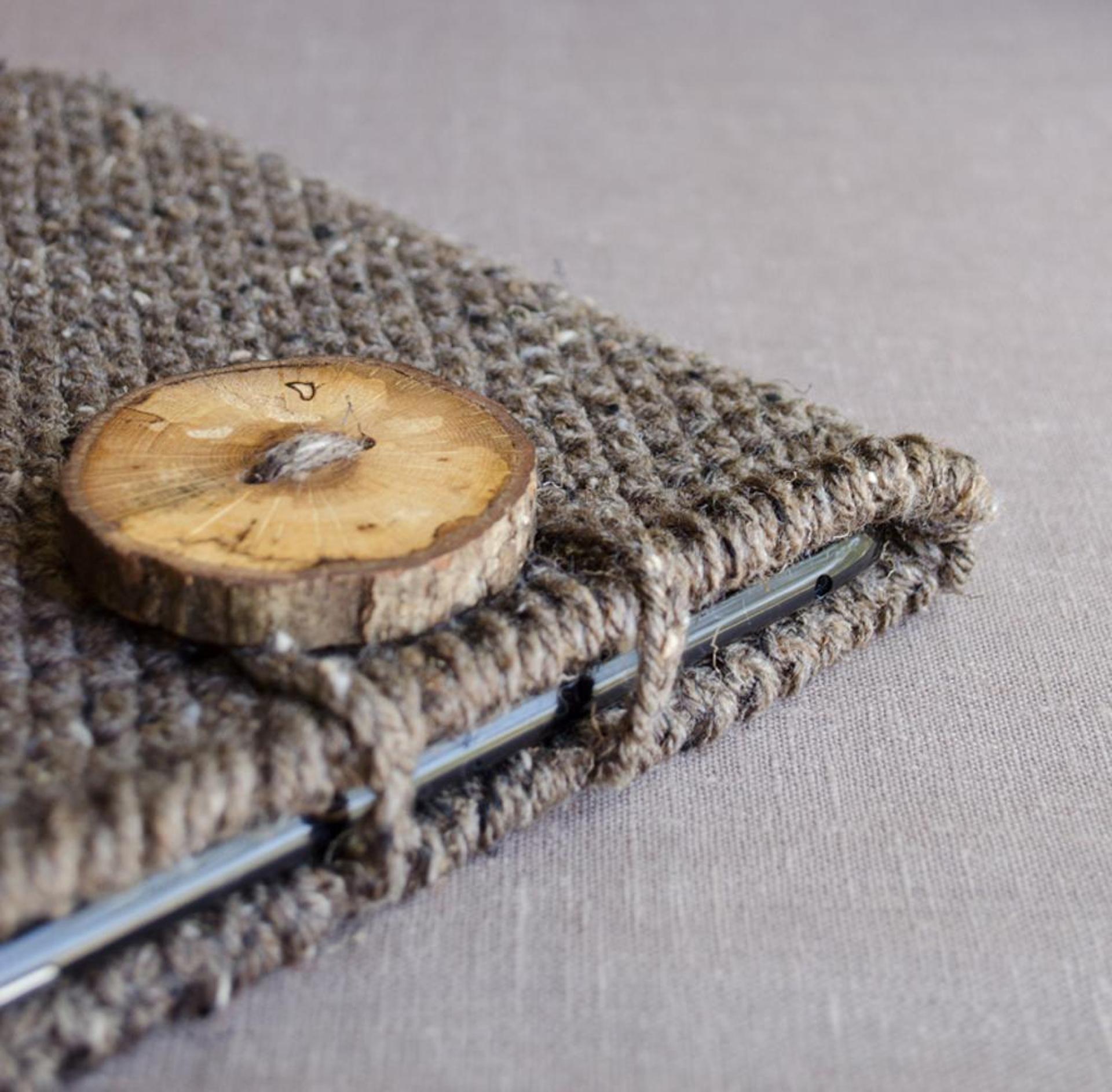 Photo via Natalya's Studio
8. iPads & Tablets
Not only do tech covers bring a little more cozy into your home, but they also offer extra padding to keep all of your electronics safe. This pattern is sized for an iPad but is easily adjustable to fit other tablets as well. Plus, you can find cozies for laptops, flash drives and more.
Photo via Annemarie's Crochet Blog
9. Cell phones
Get some good rest at night by tucking your phone into its cozy. Your cell phone might be the hardest of the electronics to put away, but you'll rest better with that screen turned off, safely ensconced in its cute little crochet case.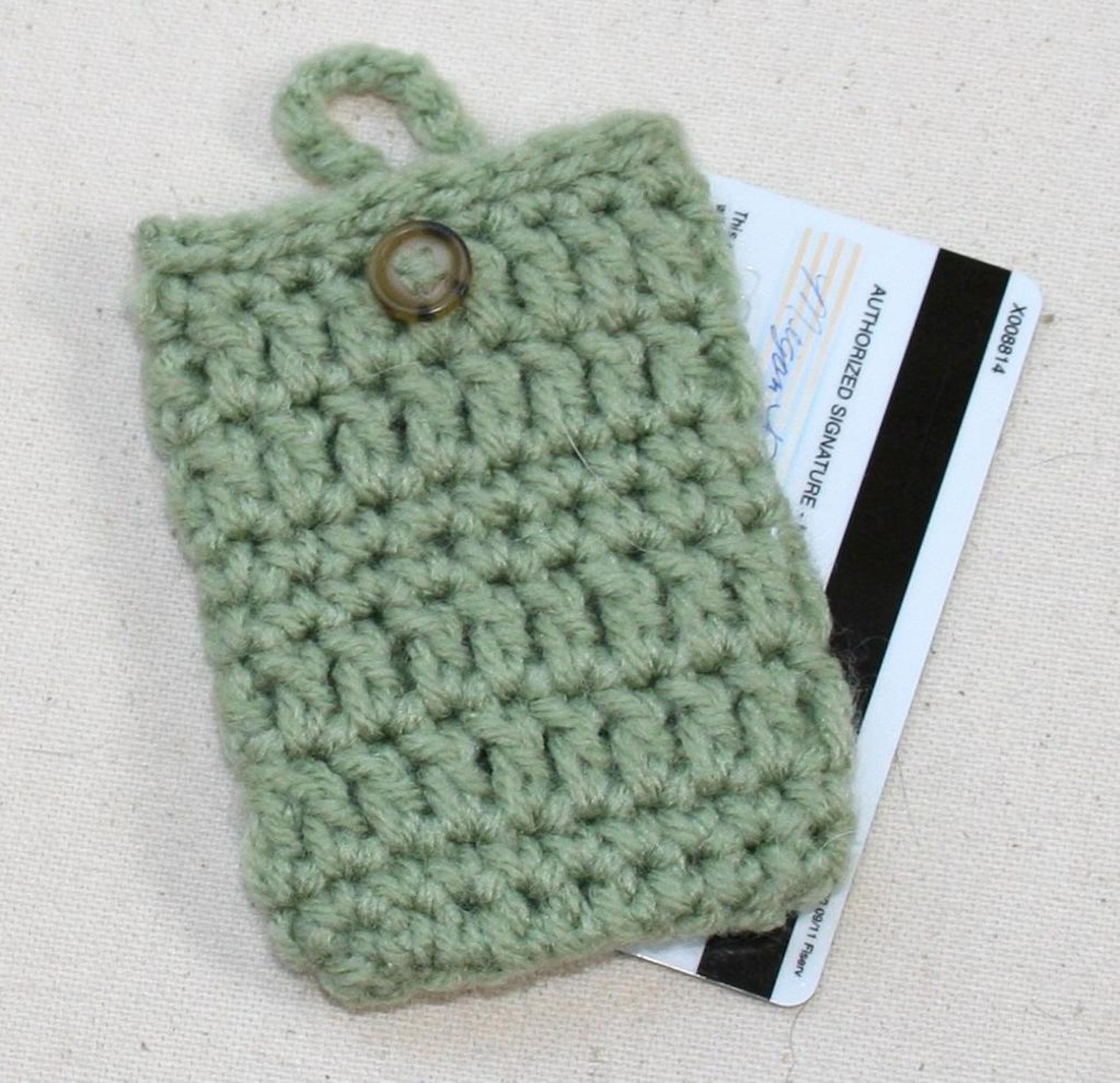 Photo via Tampa Bay Crochet
10. Credit Card & Gift Cards
Whatever you've got in your wallet, you can put it in a crochet cozy. Cozies like this one for credit cards and gift cards keep items safe and sound when tossed into a purse or backpack. Other cozies adults might want include a lip balm cozy and a crochet glasses case.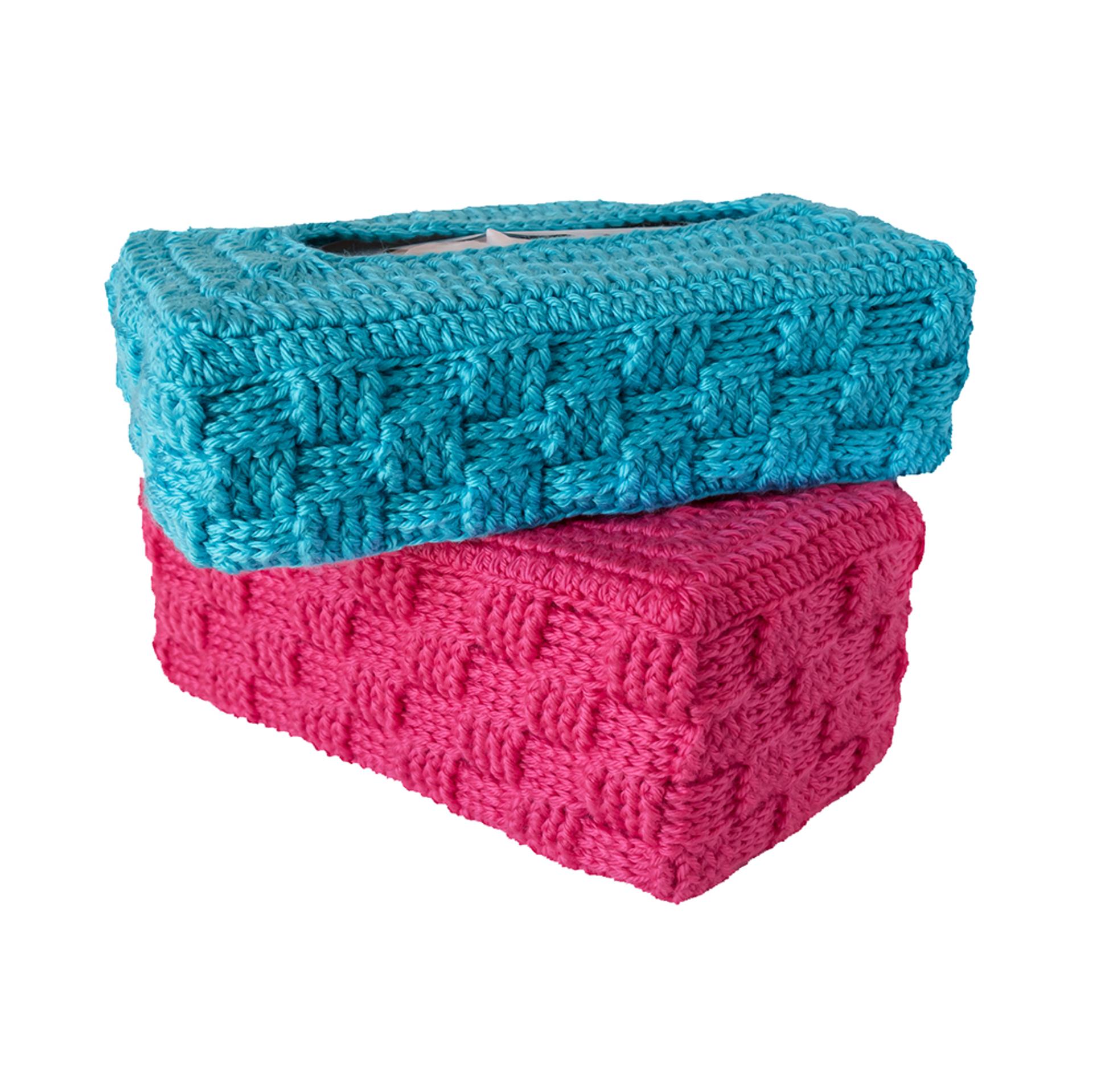 Photo via Shevon Legacy Collection
11. Tissue Boxes
Make tissue boxes more homey with a box cozy! This one — with a great basketweave texture — comes in two sizes to easily fit any tissue box you buy. Or, this crochet snail that hold just the tissues, so you can recycle the box and just enjoy the decor. And while most cozies are designed for facial tissues, you will also find patterns to hold your toilet paper..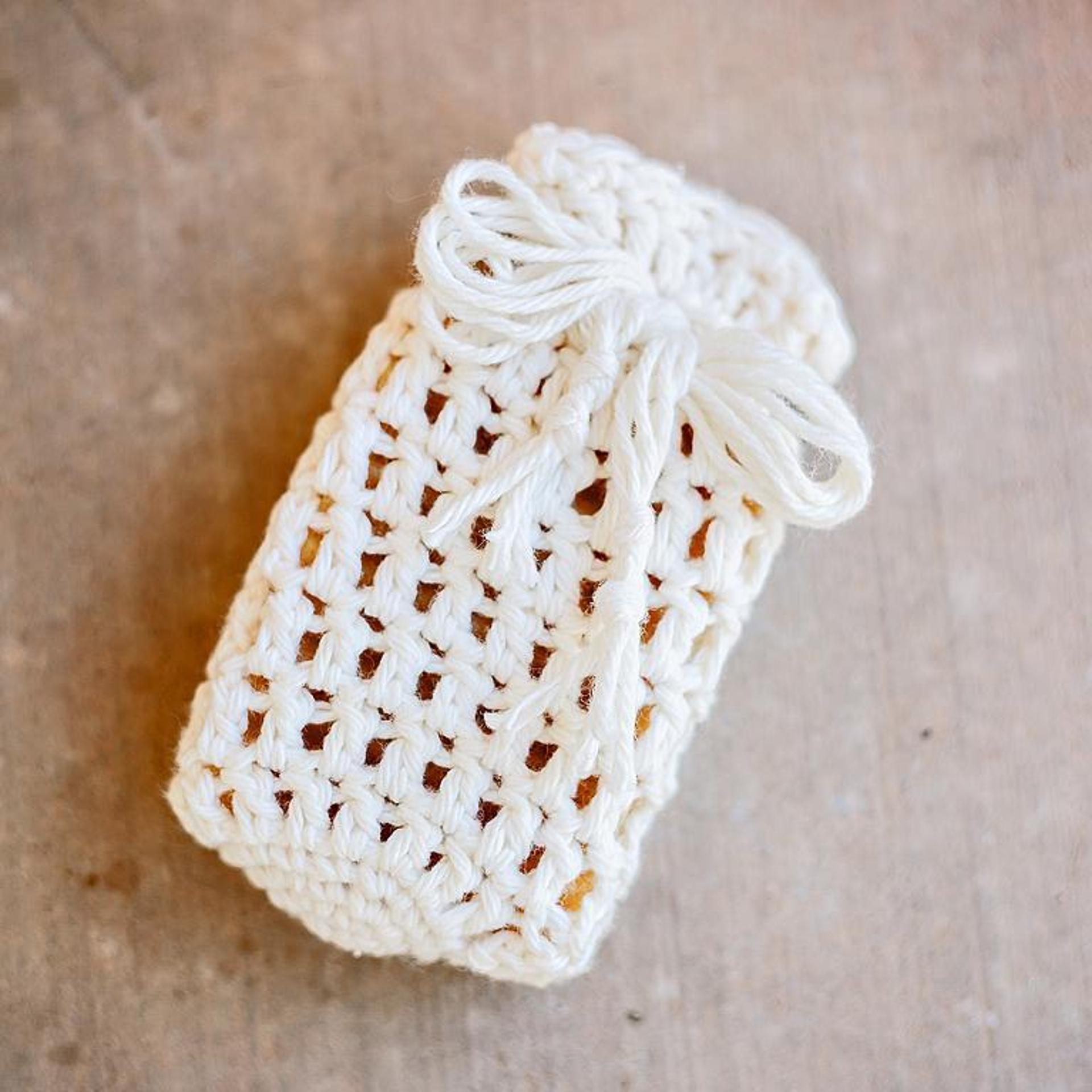 Photo via Crochet Ole
12. Bars of Soap
Don't limit your bathroom decor to tissues and toilet paper. This drawstring cozy holds a bar of soap until you need it — and you can actually use the soap inside the bag for a sort of loofah effect. If you don't have time for soap, there's also a hand sanitizer crochet cozy pattern for you.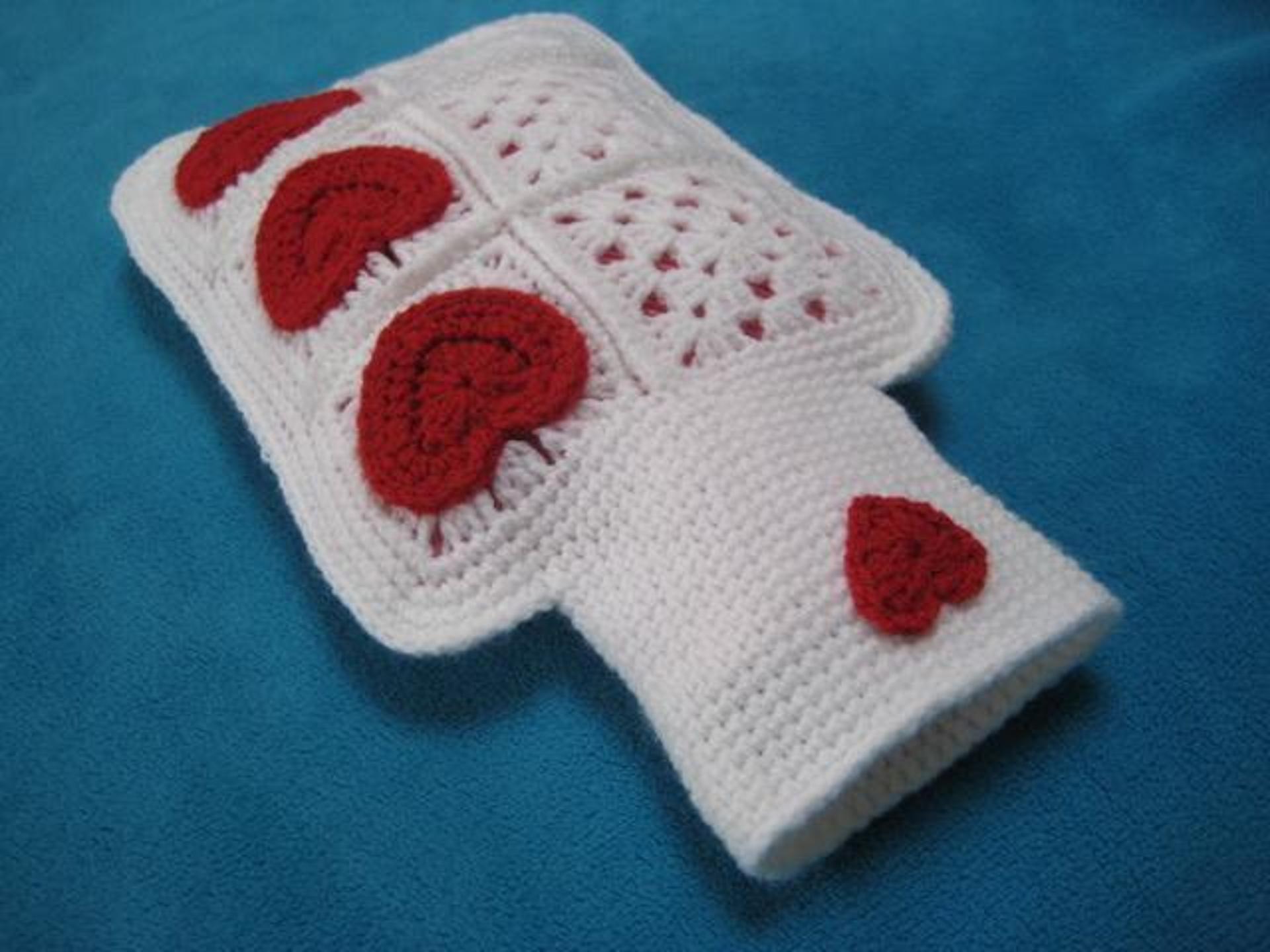 Photo via Millionbells
13. Hot Water Bottles
A great addition to your home or special gift for others, a cozy for a hot water bottle can make your house feel more like a spa, even though it's just a little thing. This one is built with hearts and granny squares, but you will find lots of other designs out there as well.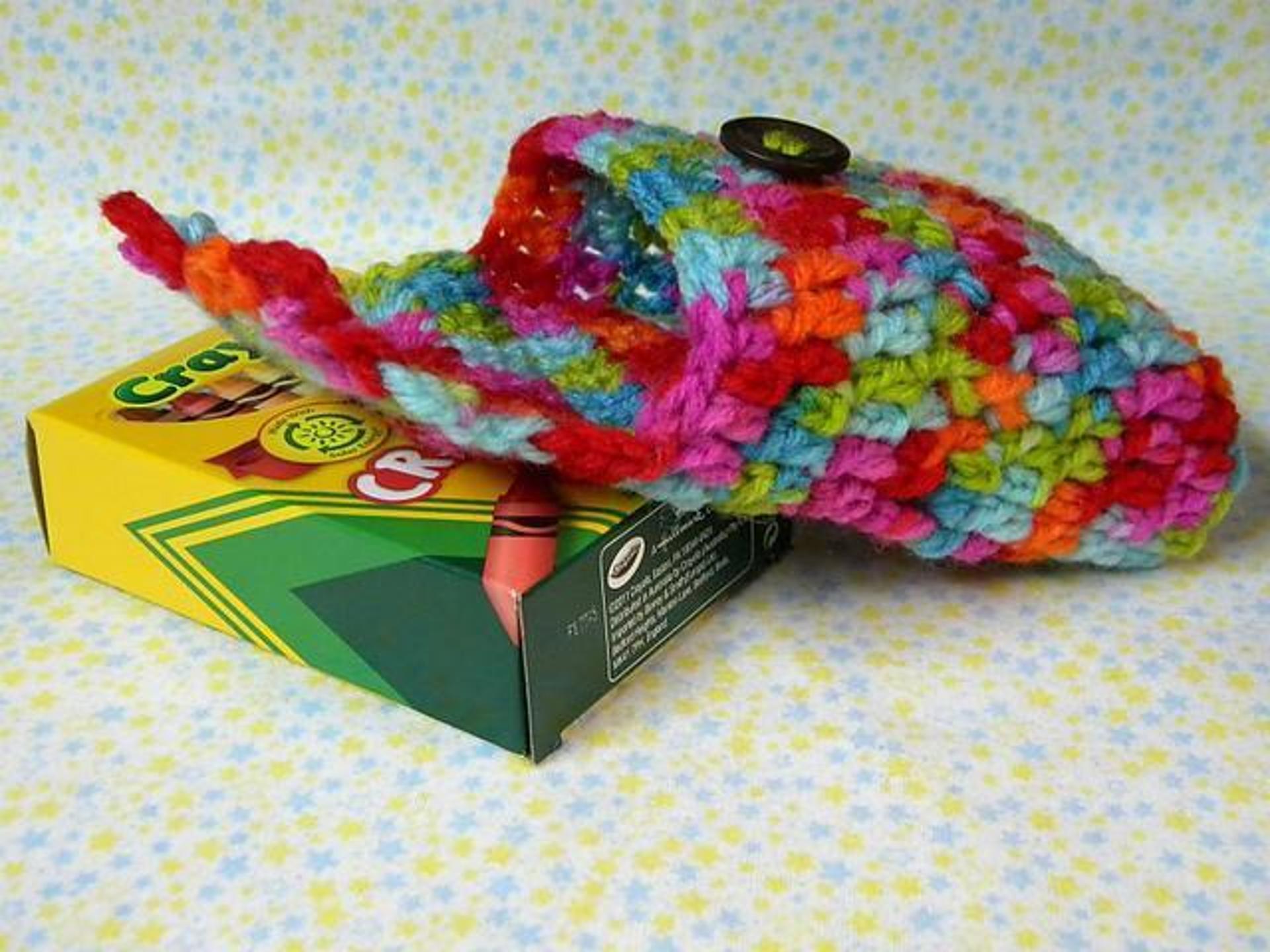 Photo via Little Treasures by Nancy
14. Crayons
Add more color to your craft space or kid's room by putting away all of the supplies in their own cozies. This crayon box cozy crochet pattern is just one example.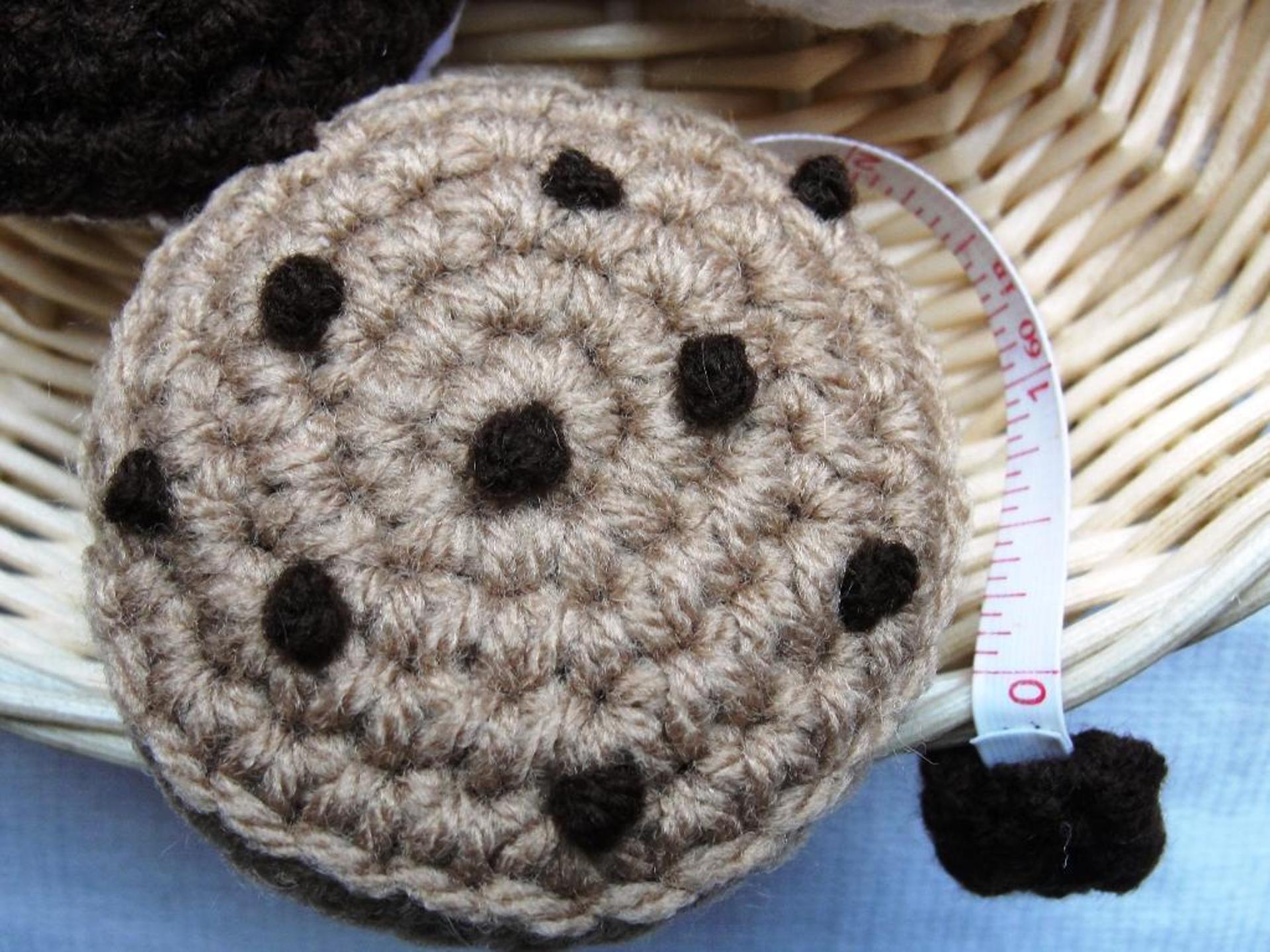 Photo via Cute Crochet
15. Tape Measure
Crochet just makes everything cuter, as we can see with this cookie crochet cozy that covers a tape measure. The pattern has instructions for three different styles of cookies.