One of my favorite traits of amigurumi is the character and story behind each creation. Our creative Bluprint designers have covered every type of kitty with their crochet cat patterns, from grumpy cats to serious cats and even cats who want to live on the moon.
Stitch these crochet cat patterns as they are, or change up the colors to make them look like your own cat. These would make great gifts for feline fanatics, too!
Choose some of your favorite crochet cat patterns — and don't forget to give them names make up their backstory as you stitch!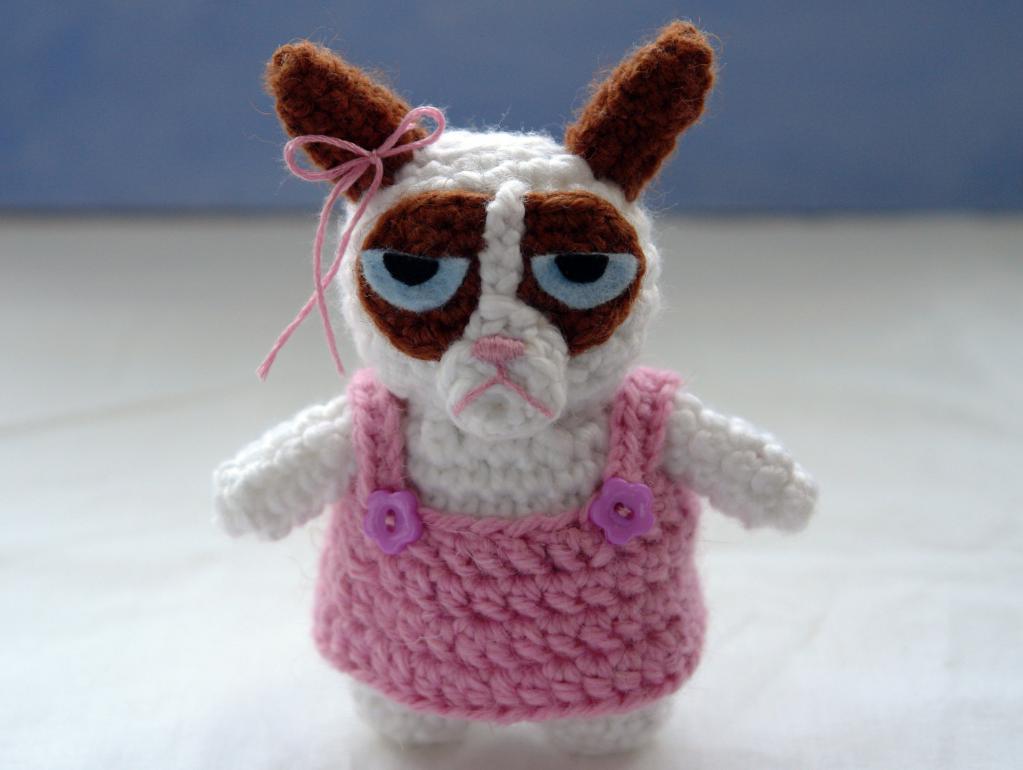 Photo via Bluprint member Kseniczka
1. Grumpy Cat
Sorry, but this cat is clearly not impressed with your crochet skills. Grumpy Cat requires some felt scraps for the eyes and a little embroidering for the mouth to achieve his distinctly unamused look. You can make the cat a little less grumpy by embroidering a straight line instead of a frown, but we think the frown is kind of cute. Shhh, don't tell Grumpy Cat!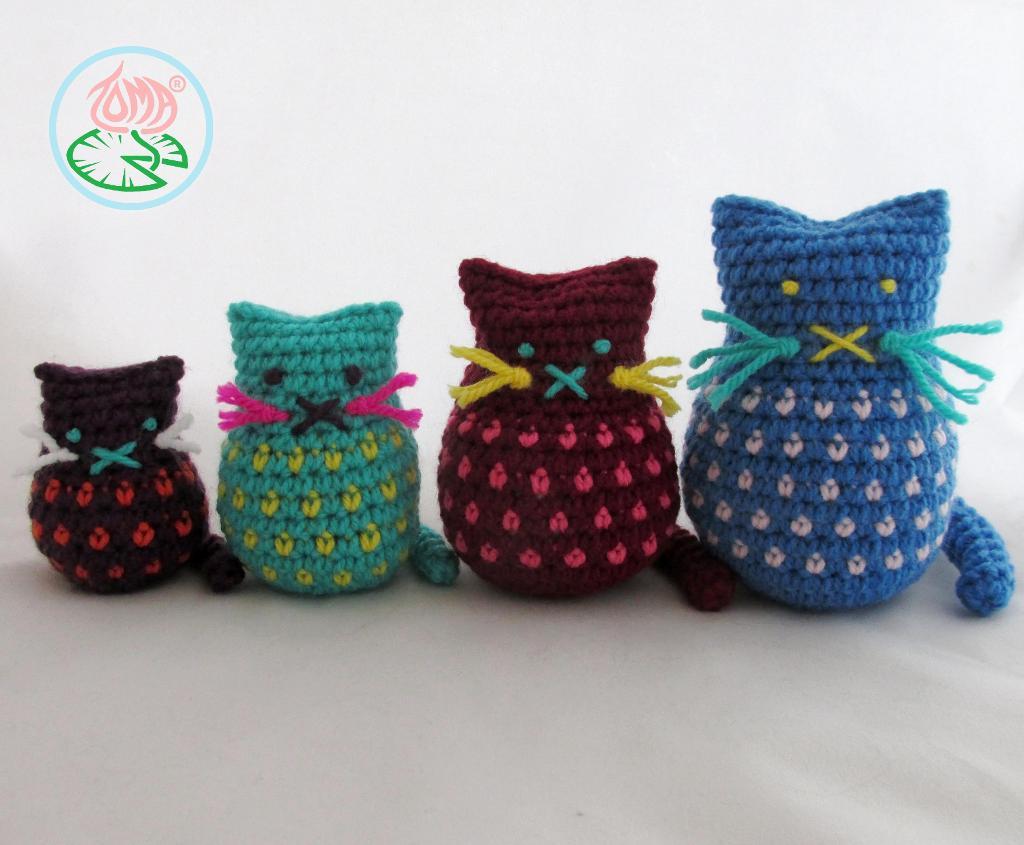 Photo via Bluprint member Tamara L.
2. Amigurumi Cats
Stitch up a whole family of felines with this pattern and your favorite scrap yarns. There are instructions for four different sizes, ranging from tiny to large. These are super cute worked up with a variegated yarn, too, so dive into your stash and check out all the possibilities.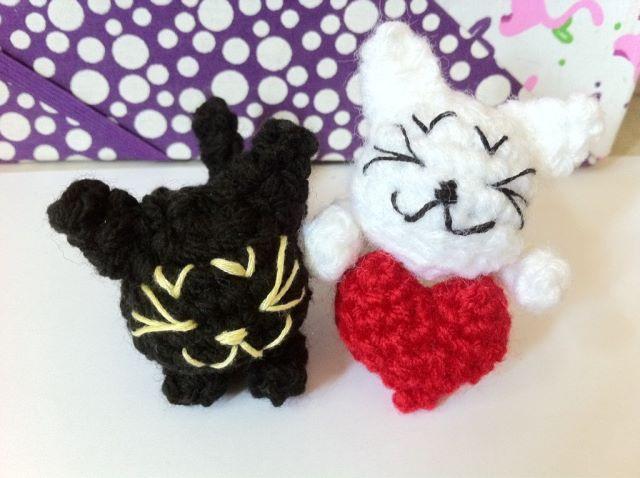 Photo via Bluprint member AmandaGirao
3. Little Sleepy Cats in Love
Wouldn't these make the best Valentine's Day present or anniversary gift? You don't need a special occasion to make these, though. The heart is totally optional, but it's a nice touch if you want to set the scene for love. If you're new to amigurumi, this pattern is a great choice because it's free (yay!) and it includes plenty of photos so that you're not lost along the way. 
Photo via Bluprint member amilovers
4. Mimi Cat
Do you ever make up stories about your amigurumi? According to the designer, Mimi Cat is on a mission to fly to the moon for sunbathing adventures. Prefer your kitty stay on earth? You can make up your own adventure for Mimi as you stitch.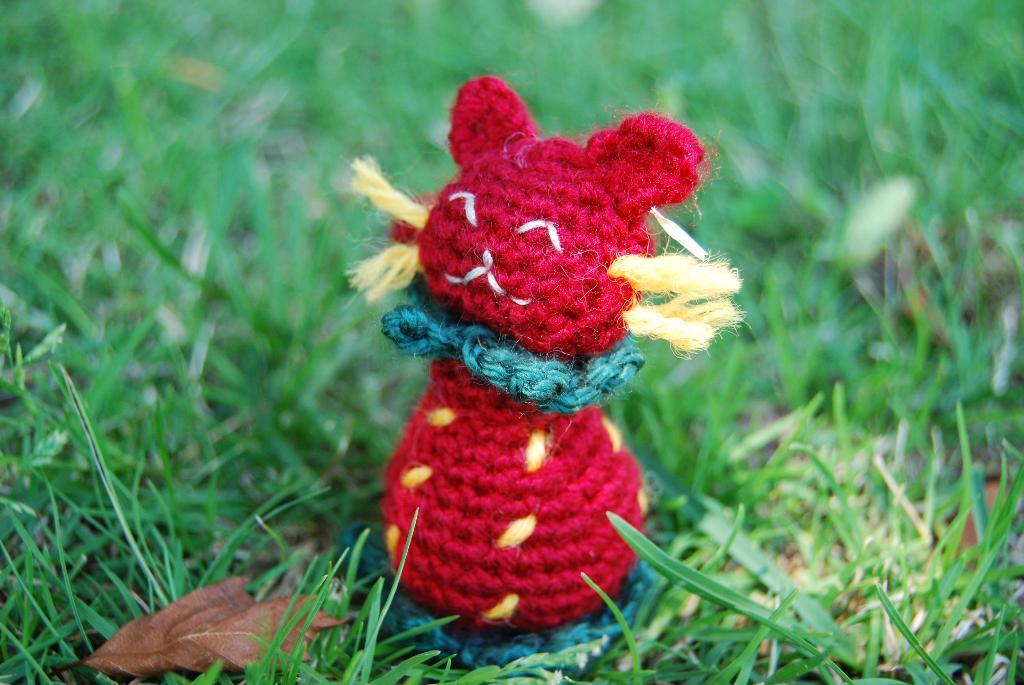 Photo via Bluprint member Crafter things
5. Strawberry Cat
This cat-strawberry hybrid is ready to bring some cuteness to your favorite spot, whether it's a desk, mantel, window or table. If you don't have any scrap red yarn, you can work your cat up in other colors, too; don't worry if it's not the actual color of a strawberry!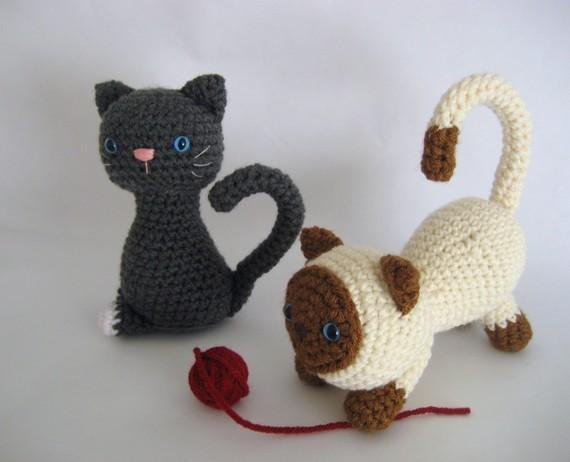 Photo via Bluprint member Amy Gaines
6. Kitten Crochet Amigurumi
Follow the basic instructions to crochet these playful kittens. Once you get the hang of it, you can design one using the colors of your very own cat or a friend's cat. If you're gifting these to a little one, skip the safety eyes and instead embroider them to avoid any loose, hazardous pieces.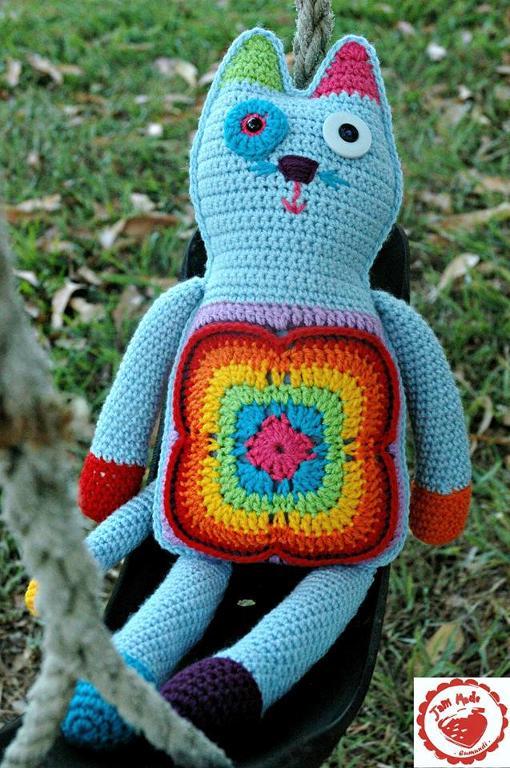 Photo via Bluprint member Jam made
8. Granny Cat
If you love cats and granny squares, you're gonna flip out over this pattern. You can attach any granny square pattern to the kitty, making each one you make totally unique.
FREE Guide: Crochet Cute Amigurumi Critters
Crochet your own adorable fluffy friends with essential tips and techniques. Get my FREE guide »