Who says knitters get to have all the fun with cables? With just a few twists and turns, crocheters can create cables, too — and there are plenty of beautiful ones to choose from in each of these crochet cable scarf patterns.
If you're new to the common stitches used in these crochet cable scarves, check out our tutorial for crochet post stitches before you get started.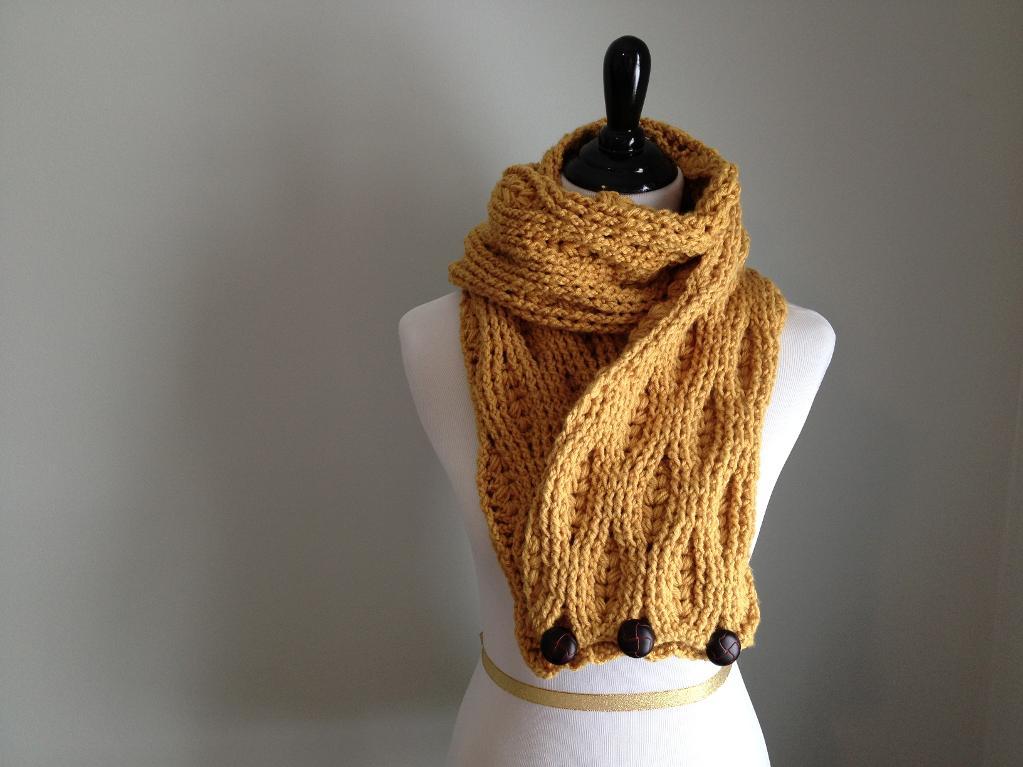 Photo via Craftsy member kmdavis2@me.com
1. Cables and Puffs Scarf
Scarf or cowl — your choice. You'll use front-post double crochet, back-post double crochet and a puff stitch to create this cool texture. Your choice in buttons could totally alter the style of your scarf, so choose wisely!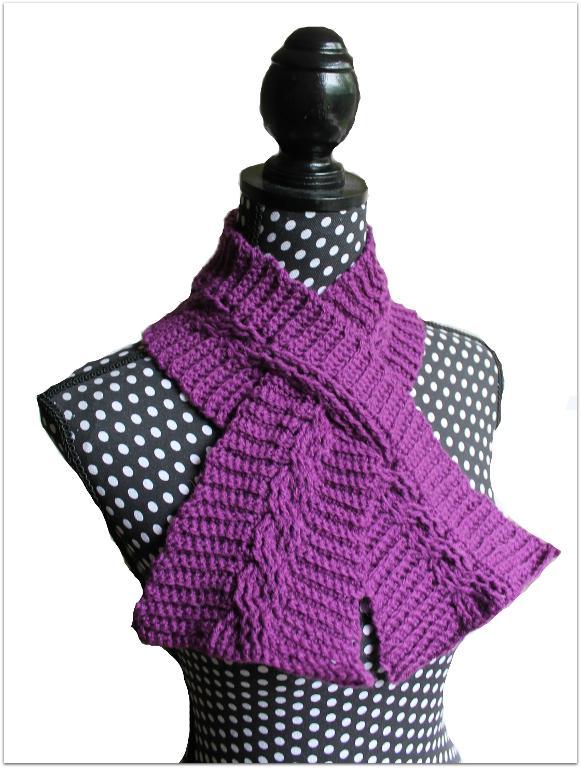 Photo via Craftsy member Holland Designs
2. Cable Keyhole Scarf
Sometimes scarves blow around in the wind a bit, which is a major pain when it's chilly and cold. This keyhole scarf will keep you warm and secure. This is a good opportunity to use some of your coziest yarns since it will be snug against your neck.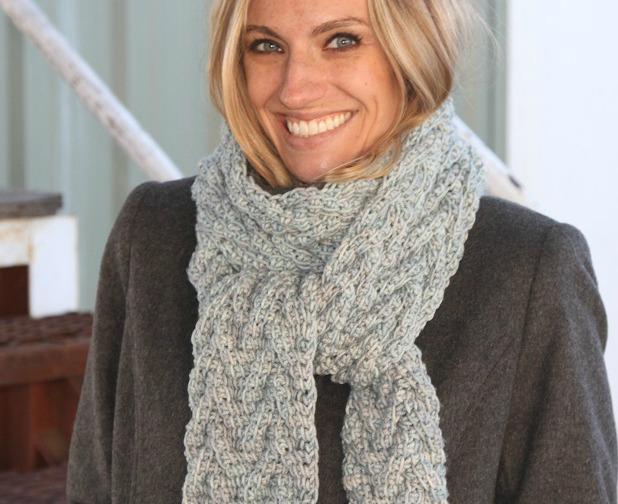 Photo via Craftsy member Stephanie Sario
3. Icelandic Cable Scarf
This scarf is stitched with Tunisian crochet. You'll easily memorize the pattern after a few rows, so this is a great pattern to work on at stitch group or while watching television. If you're new to this technique, check out Craftsy's Tunisian Crochet class with Jennifer Hansen.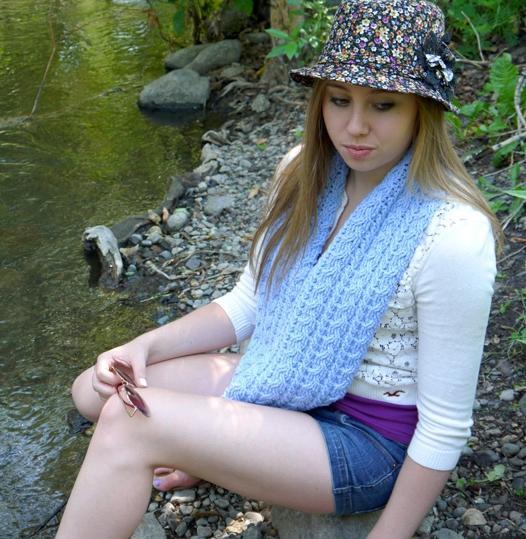 Photo via Craftsy member ElevenHandmade
4. Crochet Cables Cowl
This cowl features smaller cables that can be accentuated by using a lighter color of yarn. If you're new to working post stitches, you may want to practice them in your test swatch before beginning the actual project.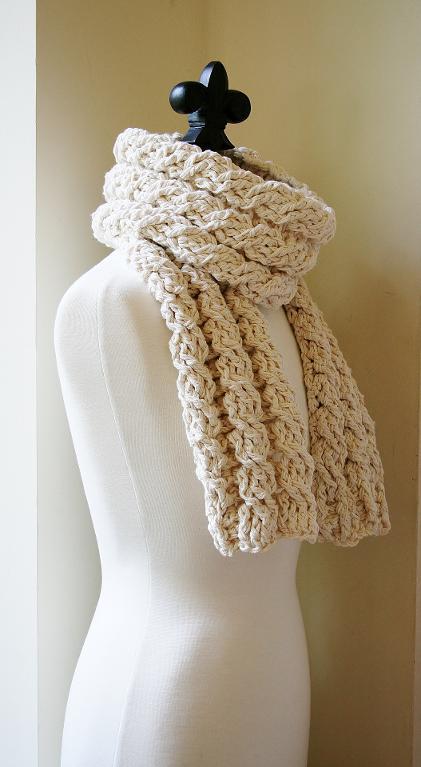 Photo via Craftsy member Joni S
5. Chunky Cabled Crochet Scarf
The chunky effect for this scarf is made with a worsted-weight yarn. You could make it even chunkier when a bulky or super-bulky yarn. You also have the option to create a traditional scarf, infinity scarf or a cowl.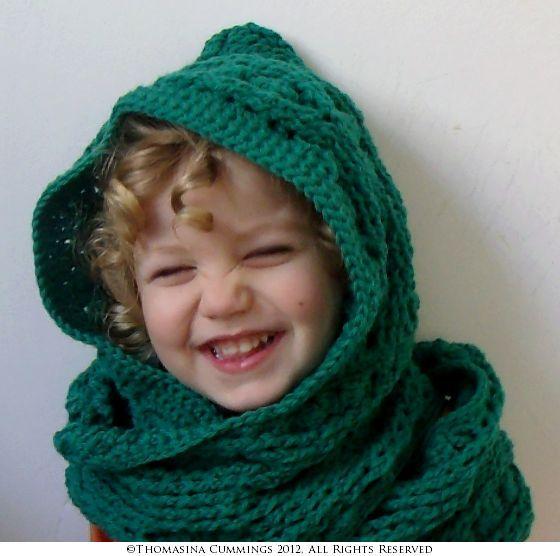 Photo via Craftsy member TCDesignsUK
6.  Cable and Clusters Hooded Scarf
You can stitch this hooded scarf for anyone from toddlers to adults. The combined scarf and hood give you the perfect amount of coverage for freezing cold temperatures. You can even play with the size of the hood, as well as the length and width of the scarf, to customize the scarf to fit your preferences.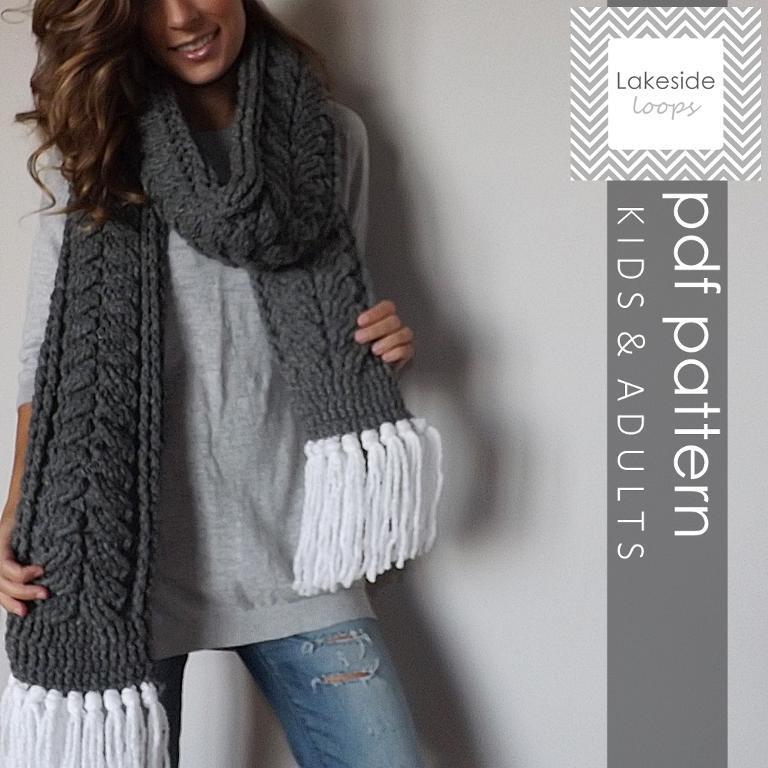 Photo via Craftsy member LakesideLoops
7. Elliott Cable Crochet Unisex Scarf
Grab your favorite bulky-weight yarn and stitch up this cable scarf that would look good on everyone. The cable is designed to be a unisex design that both guys and girls will love. (And yep, the fringe is optional!)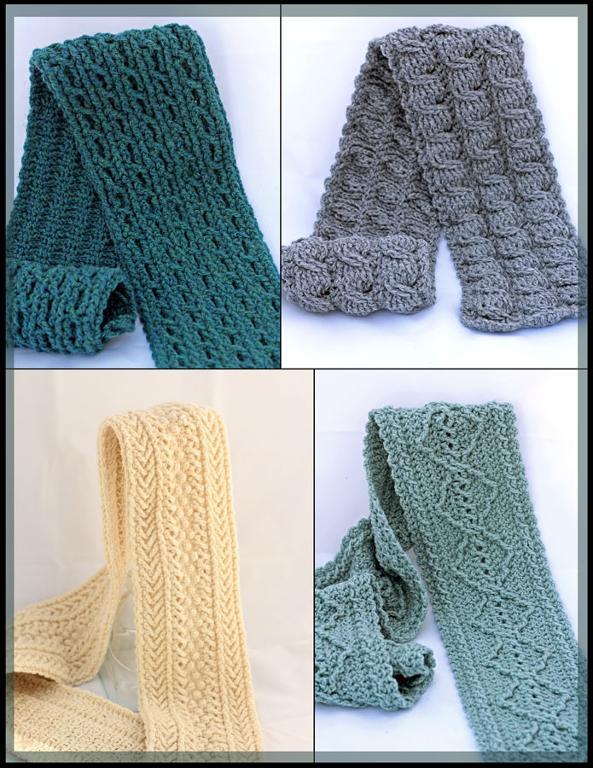 Photo via Craftsy member CrochetGarden
8. Forest Trails Cable Scarves
Try your hook at four different cable scarf patterns. Each scarf has a beautiful texture and yet completely different cables. You can even use these techniques on other accessories like hats if you'd like to create a matching set.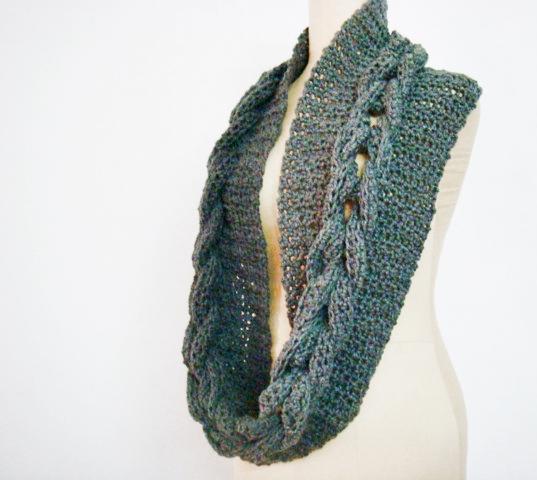 Photo via Craftsy member Fai
9. Crochet Cabled Infinity Loop Scarf
This scarf showcases one giant cable down the middle of the infinity loop. The stitches on both sides of the cable are super basic, giving you the ability to put all your energy into that beautiful cable.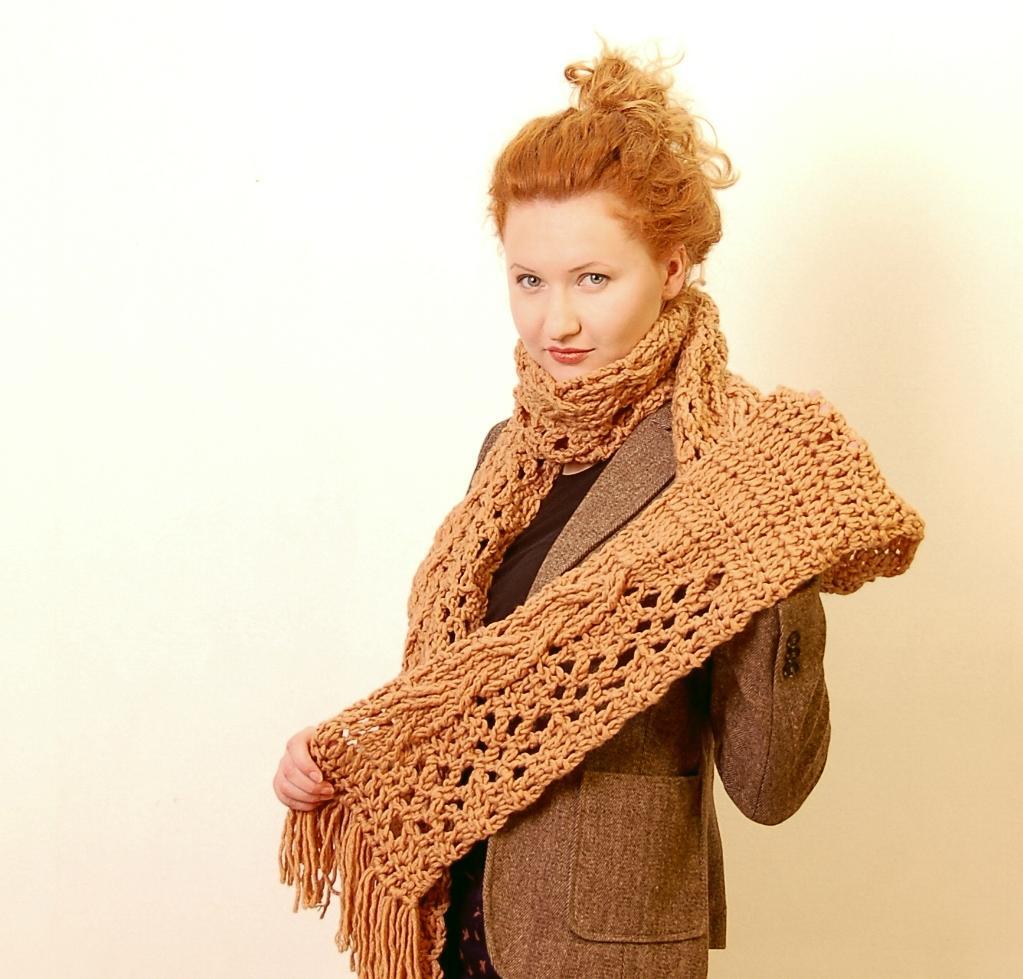 Photo via Craftsy member ElevenHandmade
10. Riga Scarf
This is a great pattern for crocheters new to cabling because the cable doesn't run down the entire side of the scarf. You'll be able to take some breaks and crochet easy stitches in between cable panels, which also means that you'll stitch this scarf up quickly.