Stitching a gift for a newborn baby is always exciting, but sometimes we get in the habit of making the same project again and again. Want to change it up? Trade your usual crochet baby blanket for a snuggly cocoon instead!
Crochet baby cocoons are a popular trend right now. They put a modern twist on traditional blankets by swaddling your little one, and even if baby starts kicking they'll keep everything nice and warm. And, just so you don't get bored there's plenty of variations to try, from buttoned-up sides to hoods and even matching hats!
Stitch up one of these adorable crochet baby cocoon patterns for your next new arrival.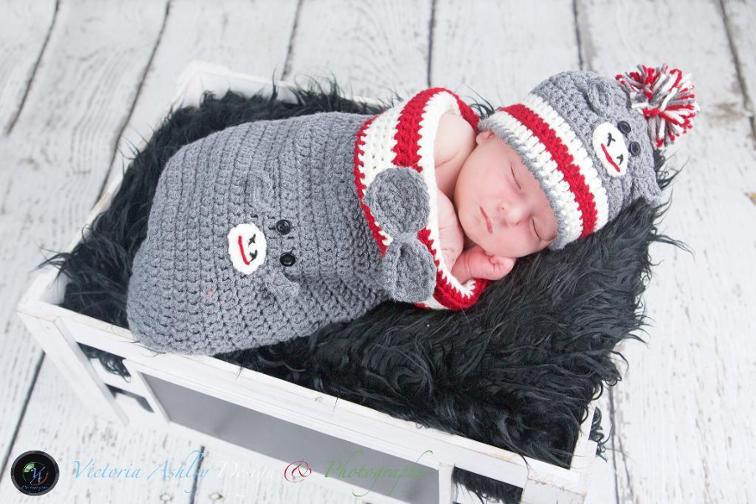 Photo via AlwaysPrettyinPink
1. Monkey Cocoon
This is a great project to start even before you know the gender of your impending baby. But if you do know the gender (or even the nursery colors), feel free to change up the traditional sock monkey colors.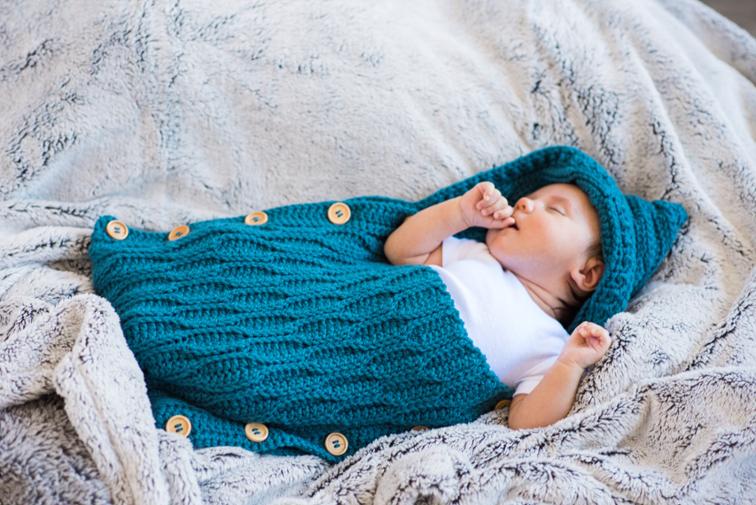 2. Button Up Waves Hooded Cocoon Kit
This crochet cocoon kit includes a hood and buttons to easily slip it on and off. You'll receive the pattern and all of the yarn you'll need – and it's 100 percent acrylic so it's super easy to wash.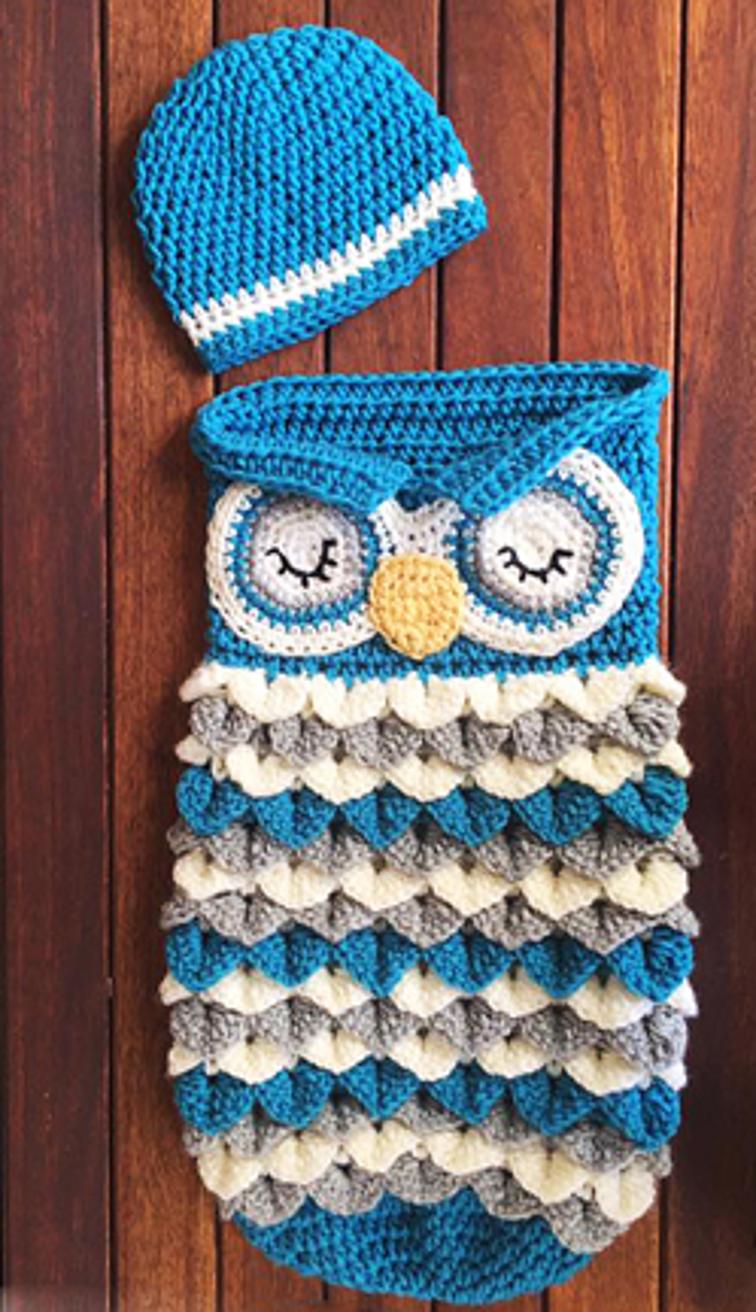 Photo via Ava Girl Designs
3. Owl Cocoon Hat – Olive the Owl Set
Have you tried the crocodile crochet stitch yet? Use it on this cocoon-and-hat pattern to add incredible texture. The hat is optional, but it does provide extra warmth for baby.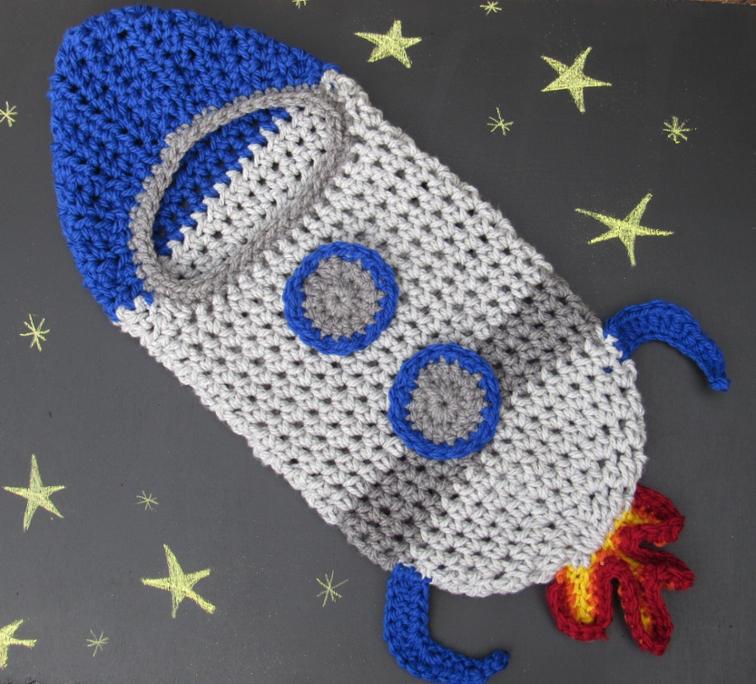 Photo via Wendydae Handmade
4. Rocket Ship Newborn Cocoon
This rocket ship cocoon is a speedy project thanks to chunky-weight yarn! And the small embellishments are perfect for using up scraps.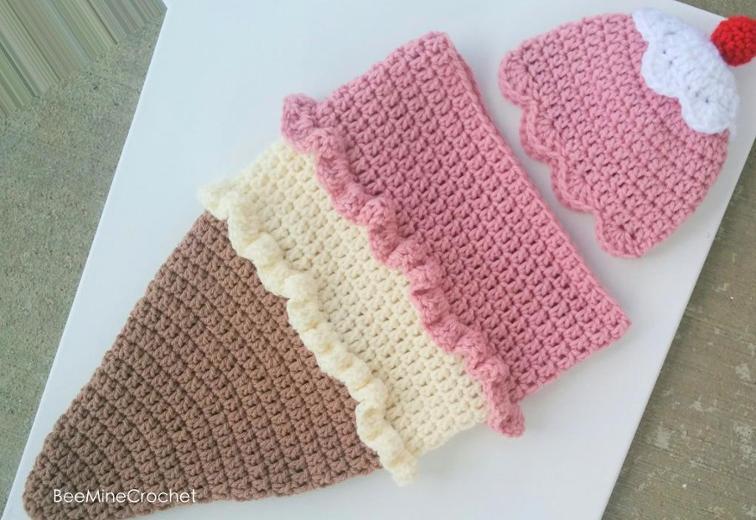 Photo via BeeMineCrochet
5. Newborn Crochet Ice Cream Cocoon
Stack your favorite ice cream colors to create a warm little cocoon that's as sweet as baby. This pattern is great for beginners with step-by-step photo tutorials for the more challenging parts.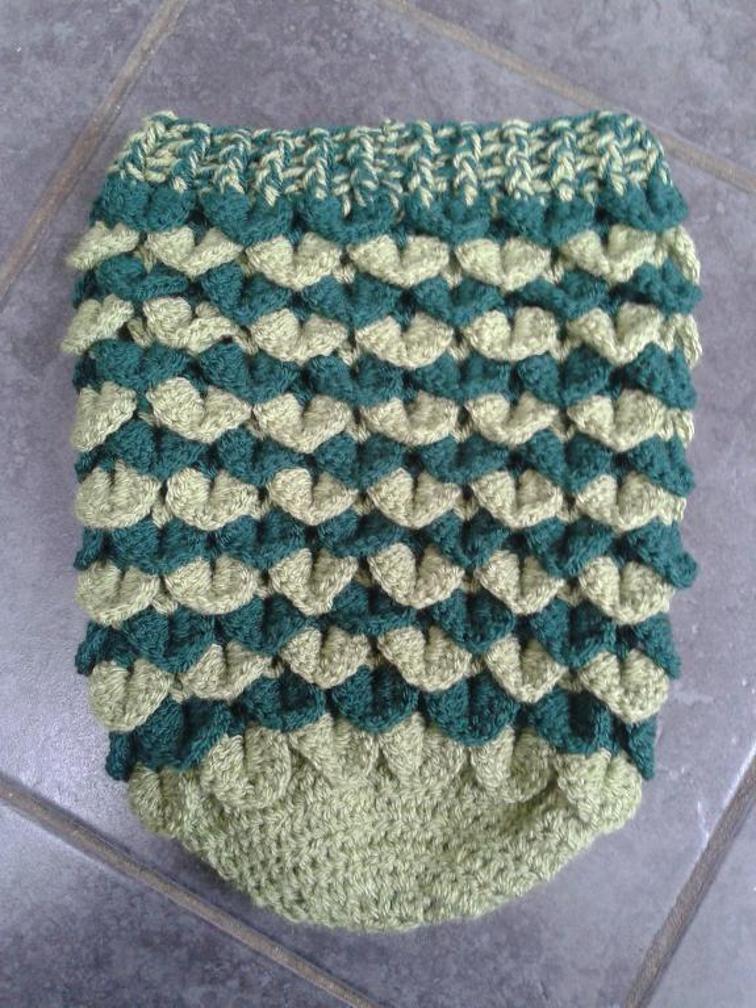 Photo via Lolly's Crafty Crochet
6. Crocodile Stitch Newborn Baby Cocoon
The crocodile stitch is a great option if you want a more bold baby cocoon. Alternate the color of your stitches like the one above, or use a variegated or solid color to weave in fewer ends.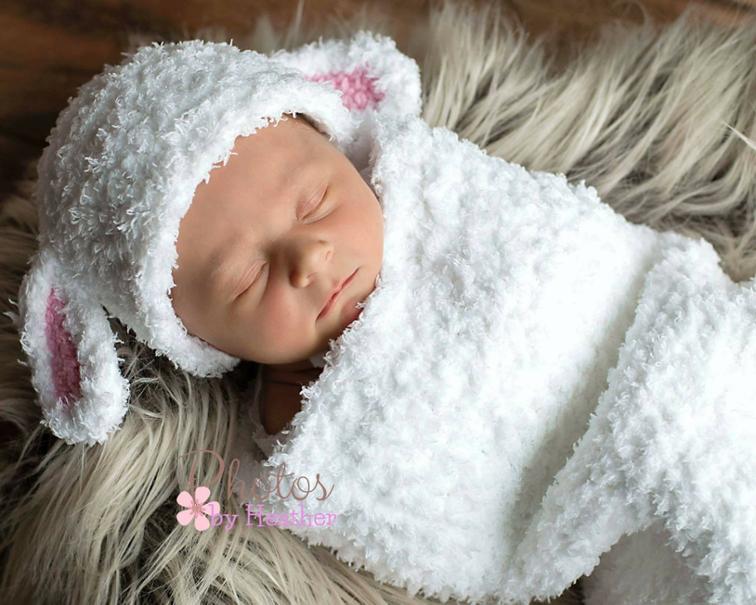 Photo via Needle Knows by Jennifer Lacek
7. Little Lamb Cocoon Photo Prop
This cocoon was originally designed as a photo prop, but it also makes an adorable baby shower gift. Using textured yarn does require some practice, so if you're a beginner be sure to do plenty of swatching before you start.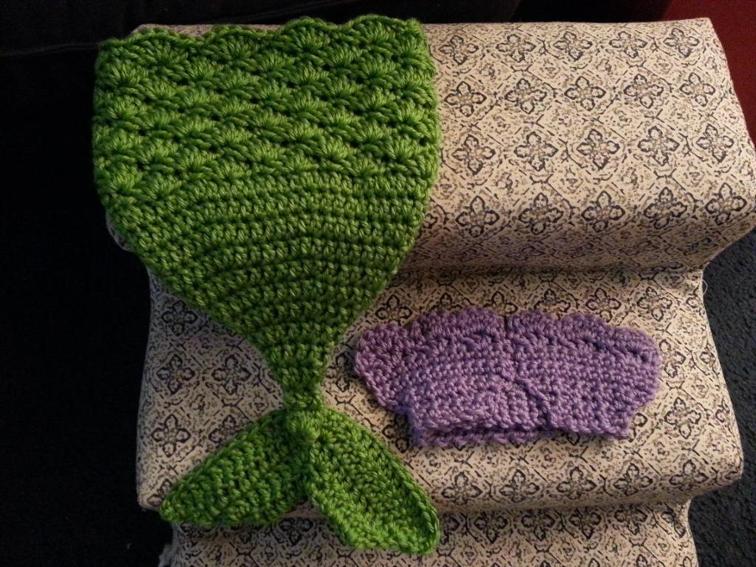 Photo via EclecticStyle
8. Mermaid Tail Cocoon
Everyone wants a mermaid tail, and now babies can have one, too! This free pattern is great for all levels, and can be easily adapted for toddler and kid sizes.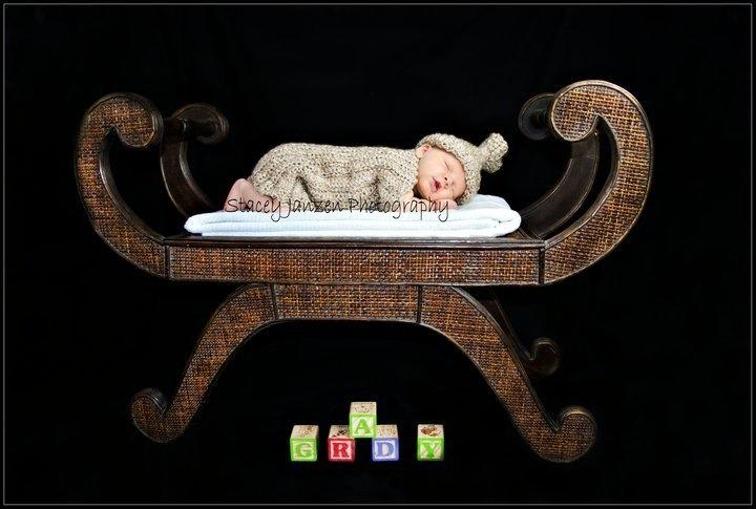 Photo via Ambassador Crochet
9. Footless Cocoon and Hat Set
If baby doesn't seem to like the idea of being wrapped in a cocoon, try this footless version instead. The unique design allows legs to kick freely while keeping the rest of the body warm.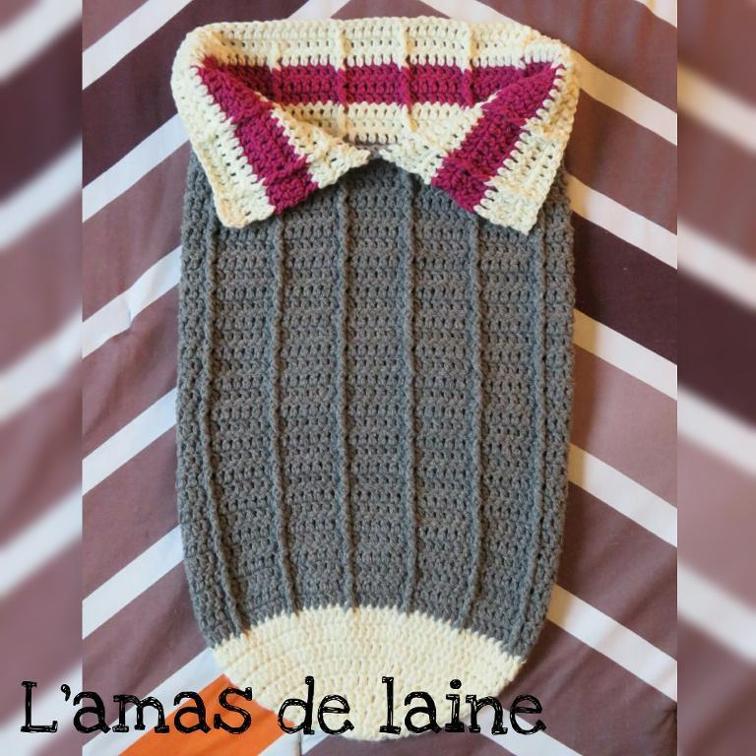 Photo via L'amas de laine
10. Ribbed Baby Cocoon
Cocoon snuggles aren't just for newborns! This pattern includes instructions for two sizes to fit any baby up to six months old. Try out some new stitches to create the ribbed texture shown above.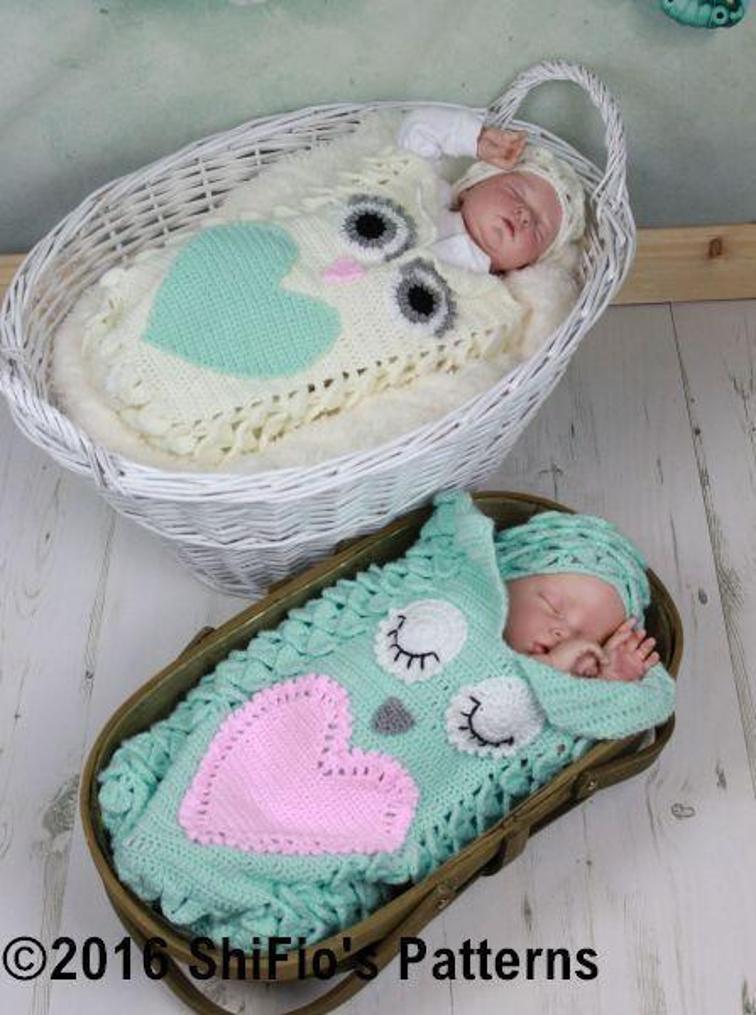 Photo via ShiFio's Patterns
11. Croc Owl Cocoon
This cocoon features a crocodile stitch that runs up the sides so you can focus on all the extras, like the heart appliqué and facial features. The ears fold back for a larger opening, making it easier to snuggle baby into the cocoon.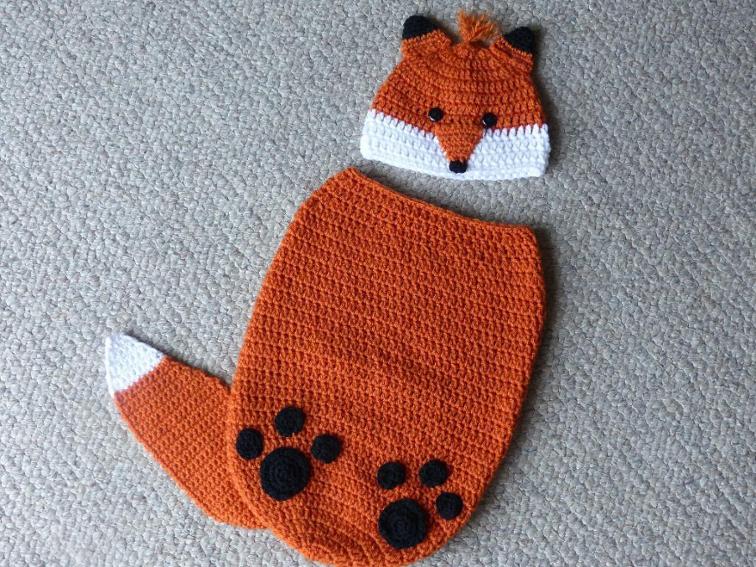 Photo via I'm in Stitches
12. Finley the Fox Cocoon and Hat Set
This fox cocoon is perfect for a woodland-themed nursery. Plus it's gender neutral thanks to the colors, so you can stitch it for any baby-to-be!
Which do you prefer: traditional baby blankets or modern twists like the cocoon?