A scarf is an excellent project for the beginning weaver, but there are only so many scarves a person can use. Once you've outfitted yourself, friends, family, coworkers, distant relatives, mailman and pets, you can probably cool it on the scarves. But if you're still raring to weave (and you don't want to sew), what do you make next? Here are seven creative weaving projects — when the project is easy, the weaving can be as complicated or as simple as you like.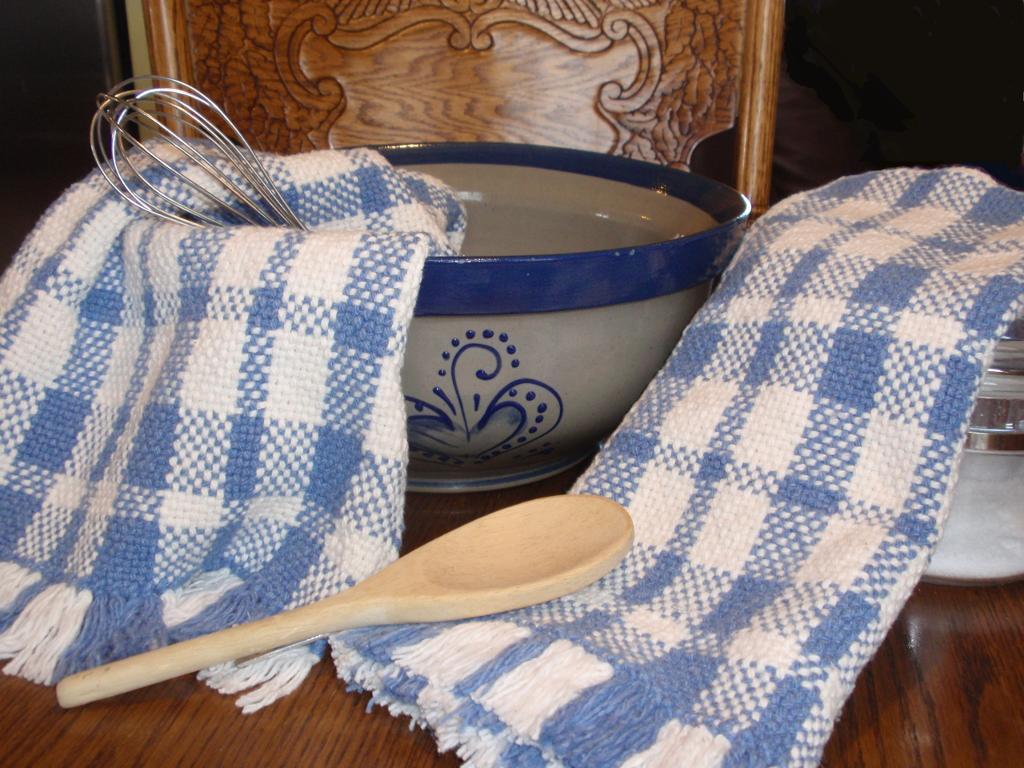 Photo via Bluprint member Sunflower Jo
1. Dishtowels
Dishtowels are some of my favorite things to weave. If you use fingering weight yarn and a close sett, you can weave towels more akin to cloth napkins. Thicker yarn, like worsted weight kitchen cotton, will make plush, absorbent towels perfect for soaking up almost any kitchen mess you throw at them.
To make more than one on the same warp, just leave a gap between each. You can leave a shorter gap if you hem stitch each towel as you go, but if you'd prefer overhand knots, just be sure to leave a gap of at least 8 inches so you have room to tie after you separate the towels.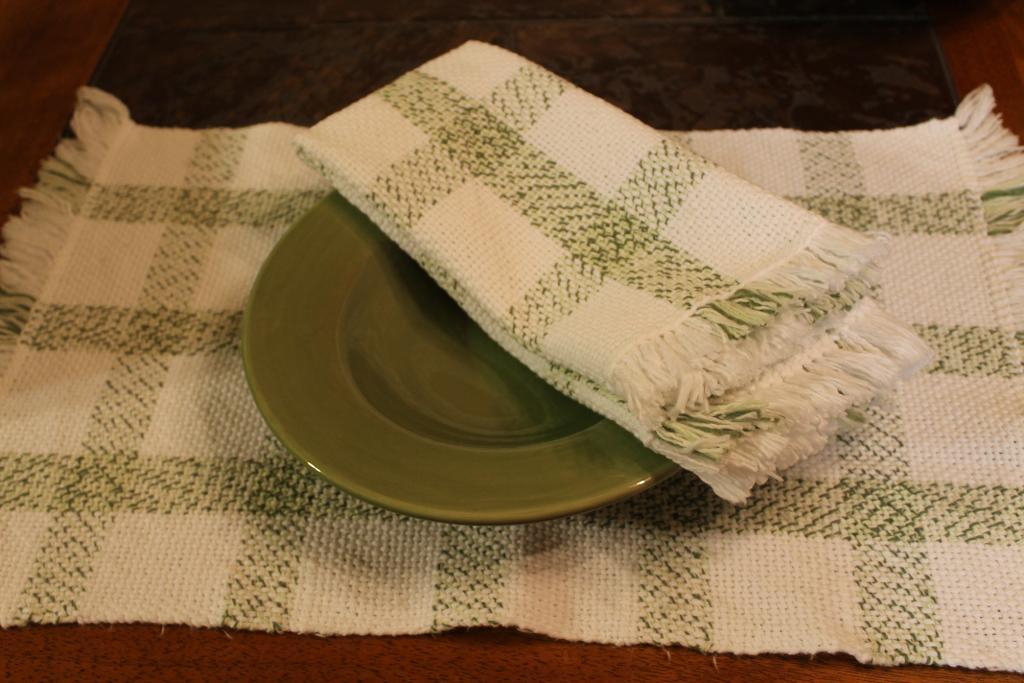 Photo via Bluprint member jillyc 
2. Placemats
A sturdy acrylic or cotton yarn would make long-lasting and (perhaps more importantly) washable placemats. Like with dishtowels, you can weave more than one on a single warp if you plan ahead.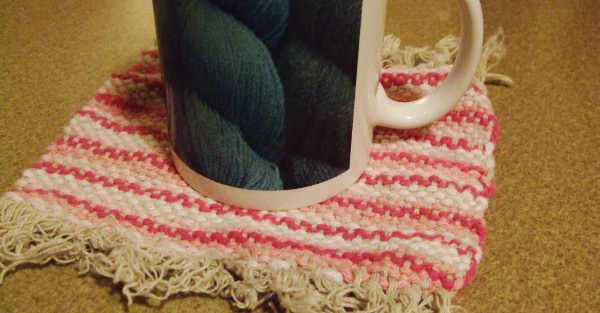 3. Coasters
If you find yourself with a little extra warp after making some dishtowels or placemats (but not enough for another one), you can use the space to make coasters. You could also make a set on its own narrow warp, using the same method for making multiples as above. If you weave densely enough, you could make trivets or small potholders using the same method.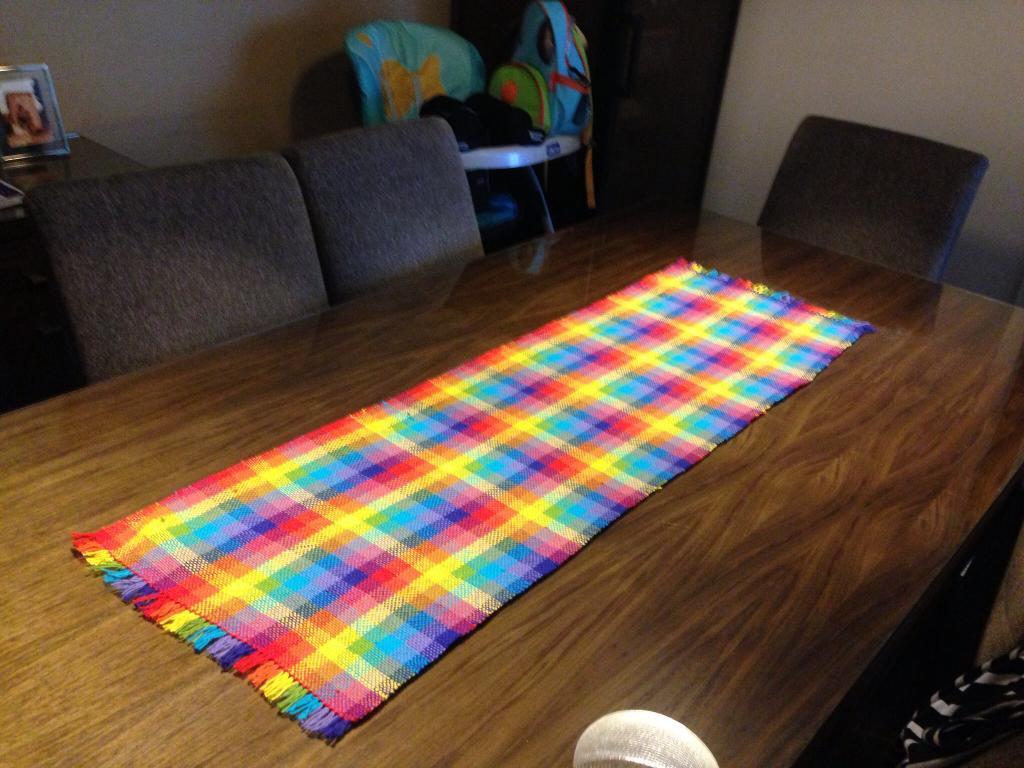 Photo via Bluprint member Miss Purl
4. Table runner
A table runner is basically a scarf for your table. Both decorative and functional (excellent for preventing water stains in the absence of coasters), a runner is an excellent use for a scarf if you happen to find yourself with an extra.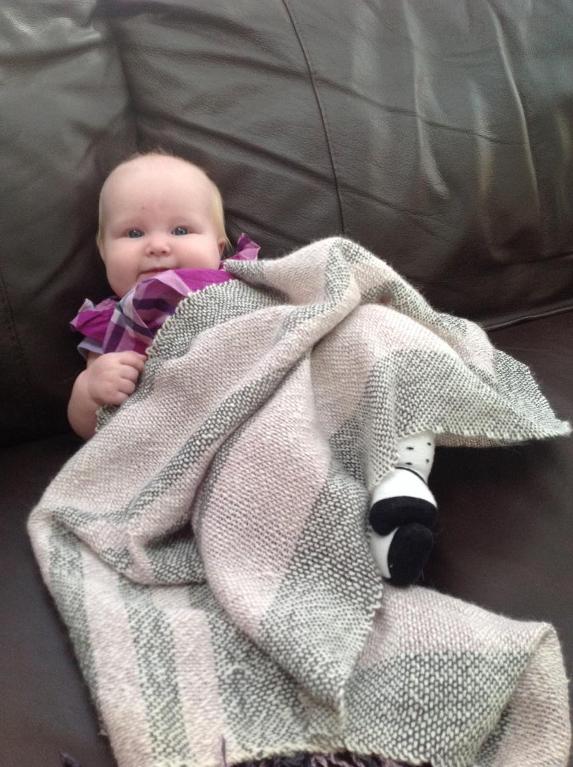 Photo via Bluprint member Red1332
5. Blanket
A blanket may seem intimidating, but never fear! If your loom is not wide enough to weave a blanket (and many are not), you have a couple of options. You could explore double weave, which uses two sets of warp to make cloth twice as wide as the weaving area. On a rigid heddle loom, this requires a second heddle. If that sounds a little too complicated, you could weave strips and sew them together.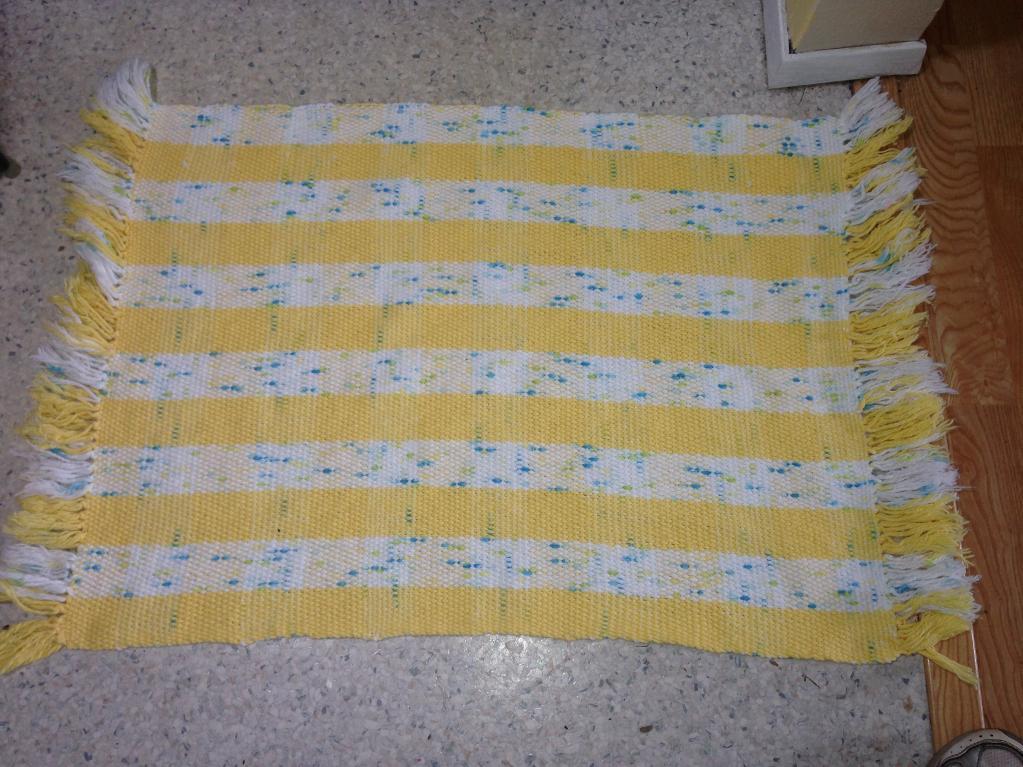 Photo via Bluprint member BridgetF
6. Rug
Every home needs a handwoven rug. Thick cotton would make an absorbent bath mat, like the one above. A rustic wool would warm up chilly floors. As with a blanket above, if your loom is not wide enough for the size rug you'd like, you can simply sew multiple strips together.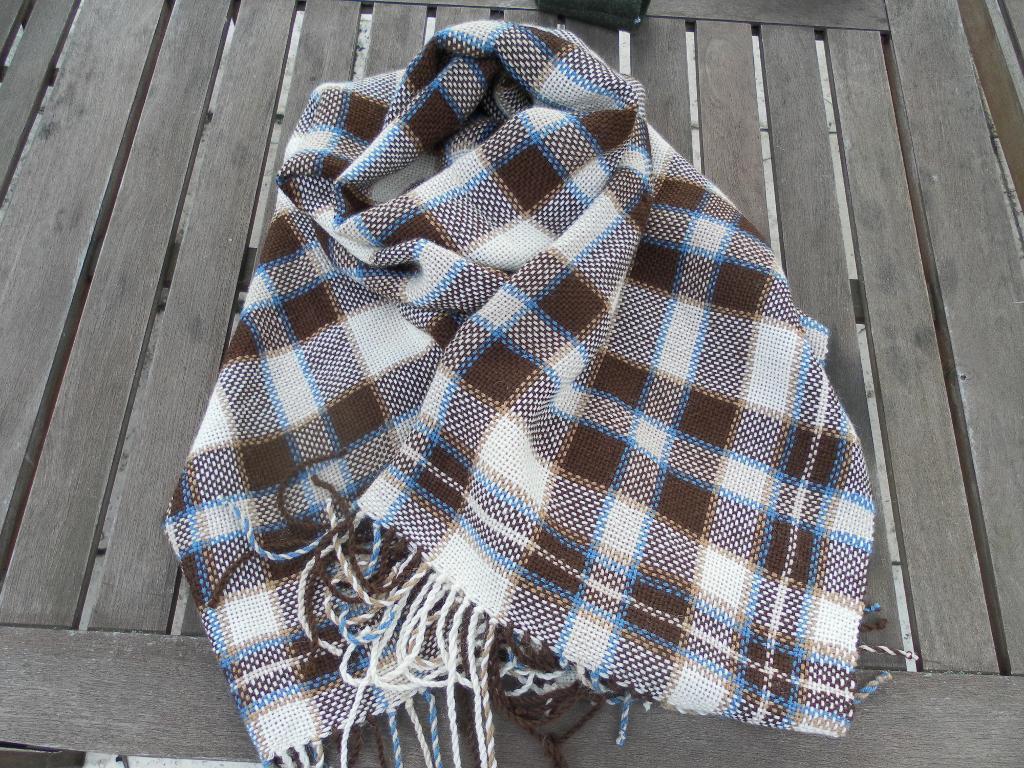 Photo via Bluprint member Barbara62
7. Shawl
Okay, this one might be cheating just a little. After all, what's a shawl but a larger scarf? Still, a shawl is an excellent way to ward off a slight chill. And in a pinch, you could always use it as a scarf.
[box type="shadow"]
Most of these gorgeous creative weaving projects were produced by students of Angela Tong's Rigid Heddle Weaving Bluprint class. Sign up today to learn how to properly prepare your loom, use different fibers and colors together, finish projects with fringe, and more!
[/box]
Do you have any ideas for non-scarf no-sew weaving projects? Tell us about them!