The day you get a serger sewing machine is a really exciting one! The possibilities seem endless as you sew and cut your way to new challenges. But there are a lot of features to use your serger for beyond the usual construction stitch. Below are a some projects that go beyond the typical stitching, that will get you thinking creatively about this tool.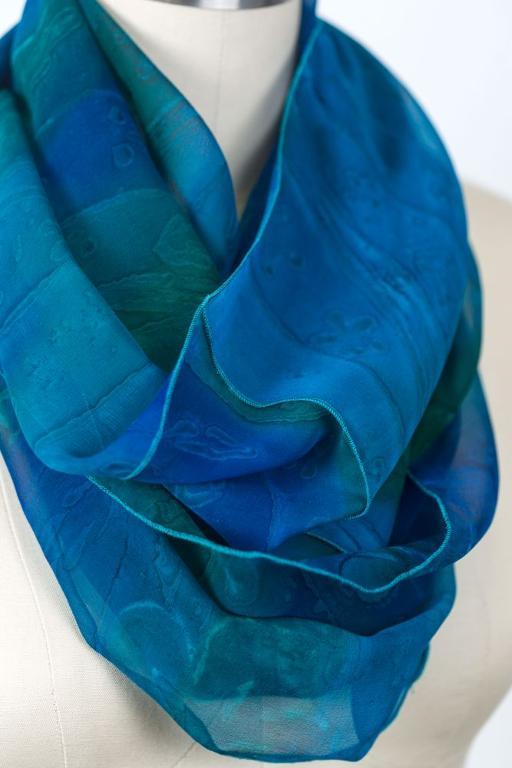 Infinity Scarf via Angela Wolf
And of course, if you need additional assistance, there are many serger projects in the Craftsy class offerings that will help you stretch beyond traditional sewing as well. Check out the online sewing classes Sew With Your Serger: Quick and Easy Projects or Creative Serging: Beyond the Basics, both with Angela Wolf for even more ideas!
Coverstitch
If you've ever looked at the hem or top stitching on your commercially made garments, many of those garments are stitched using a coverstitch, which leaves a double row of stitches on the right side of the fabric and a serger stitch on the wrong side.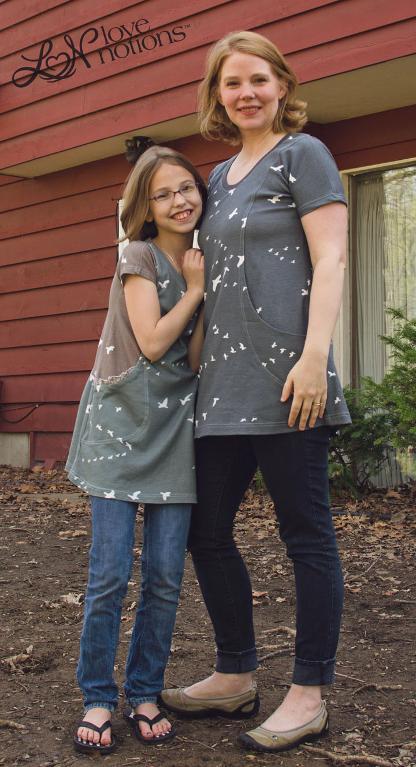 Photo via Love Notions Sewing Patterns
To try your hand at a coverstitch, the Ladies' Trendy Tunic from Love Notions Sewing Patterns would be a great choice as there are a lot of interesting seams with coverstitching potential.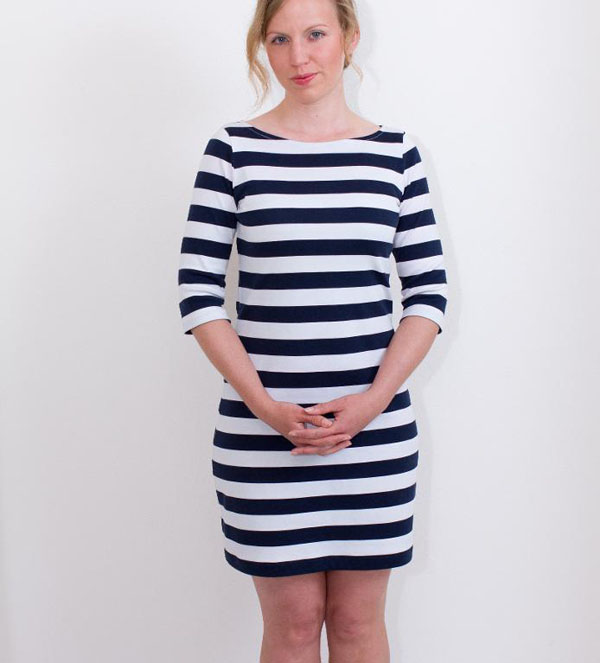 Photo via Gina Rene
If you're looking for a more classic choice, the Women's Knit Dress by Gina Renee Patterns is another great opportunity to use your serger for coverstitching.
Rolled hem
While serger machines are mostly thought of for use on the interior of a project, the stitching can also be exposed on the hem, as is used with a rolled hem. This stitch is short and narrow that edges raw fabric for a lovely finish. Try it with a contrast color for even more punch!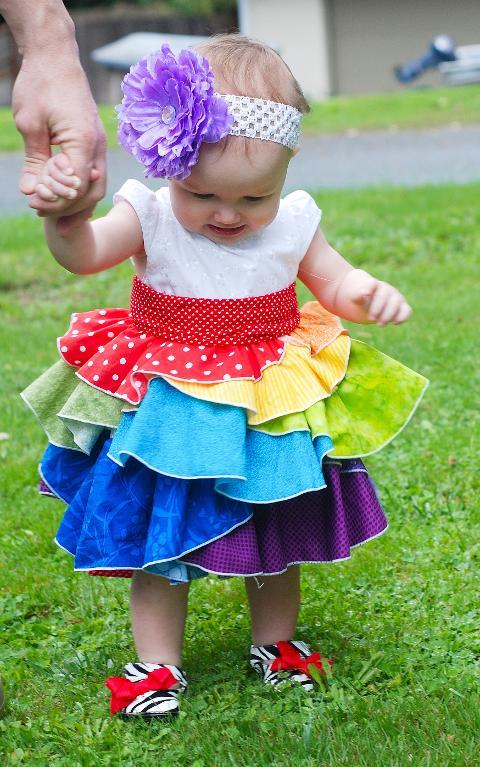 Photo via Kymy
Kenzie's Party Dress pattern from Everything Your Mama Made & More is a great illustration of how fun a rolled hem can be. This is an excellent way to finish a hem on the bias or with a tight curve, as it replaces a folded hem.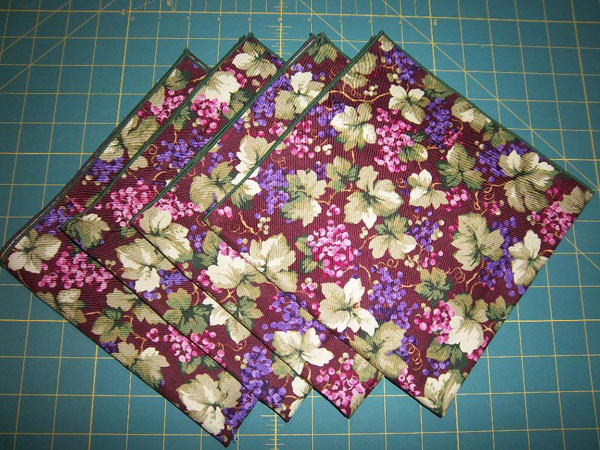 Photo via beeboop71
Another easy and satisfying place to use a rolled hem is on fabric napkins, which just so happen to also make excellent gifts! Check out these dinner napkins made by Craftsy member beeboop71.
Gathering with a serger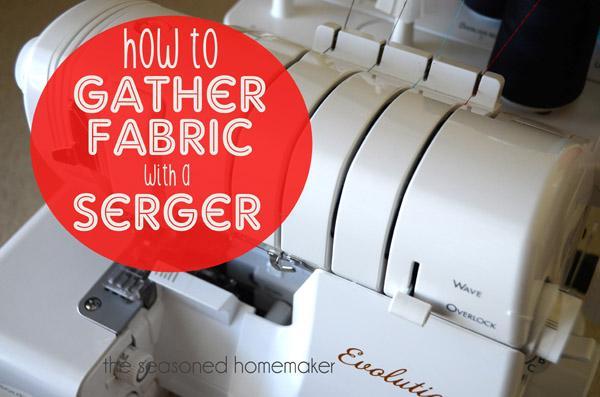 Photo via Sugar Pie Chic
One of the features that many serger sewers don't realize their machines can do is gathering! Yes, no more hand gathering for you when you can change the settings of your machine to do it for you. Check out Sugar Pie Chic's tutorial How to Gather Fabric With a Serger to get some insight to this tremendous time saver!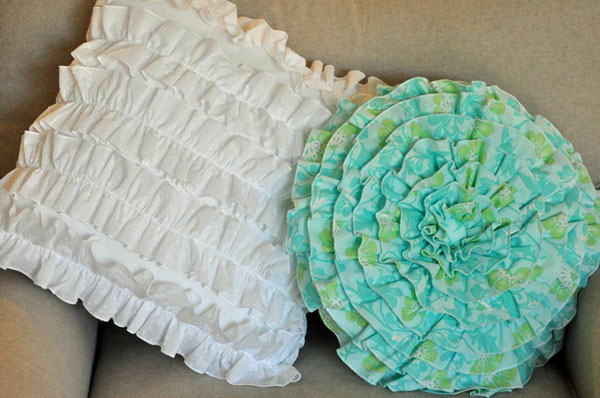 Photo via christies1697005
Once you've mastered your gathering, give it a try on something with a low-level of risk, like the Bloomin' Pillow from April Lane Designs, which also utilizes an exposed serger rolled hem too!
Exposed stitching
For a fun and sporty finish, consider exposing all the serger stitches in a contrast thread color. It can be especially fun on children's clothing, as it is a fast way to finish the edges that also adds a lot of personality.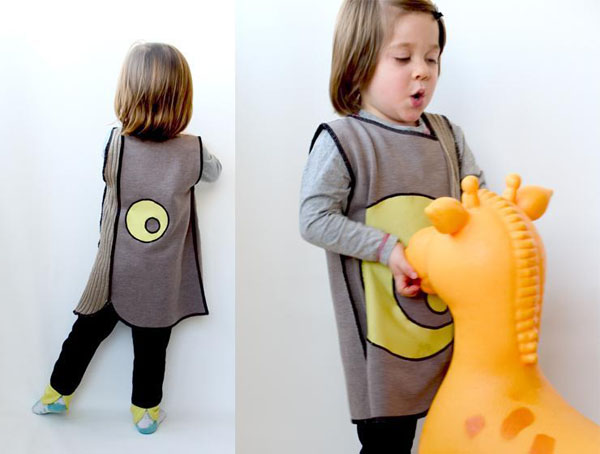 Photo via Craftsy member Tutorial GIrl
The KUKU Asymmetric Dress from Tutorial GIrl is a super fun dress for any child and features contrast exposed serger stitching on all the edges.
Underwear & swimsuits
The joy of working with a serger is opening the possibilities from woven to stretch projects that you couldn't have made as successfully with a conventional machine.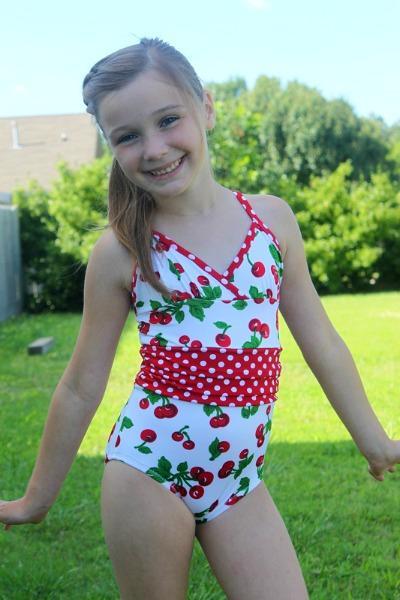 Photo via ColesCreations
Ever tried to use a regular machine to sew up a swimsuit? Yeah, it's not easy to get it to stretch the way it should! But on a serger not only does it stretch, but there's a lot of comfort in the security of a serger stitch. This cute suit is the All 4 One Stylish Swimsuit from Cole's Corner and Creations, and there are a lot more suits and dance wear on the Craftsy pattern site.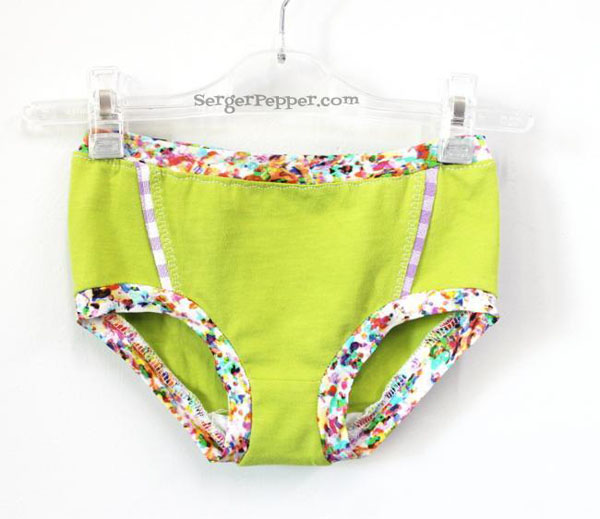 Photo via MammaNene
A great stash buster to try on your serger is underwear! These super cute Big Girl Briefs is a perfect example of how fun and rewarding sewing underwear can be!