Happy Make a Hat Day! As knitters, I feel like we're in a particularly good position to celebrate this day. Hats are usually the quickest and easiest projects to complete. I bet you could make a beanie with your eyes closed!
If you are tired of making the same ol' beanie, however, here are a few ideas for fall and winter headwear found here on Bluprint. Let's go beyond the beanie!
To learn hat-making basics, check out Stefanie Japel's class, Circular Knit Lab: Hats Four Ways.
Hoods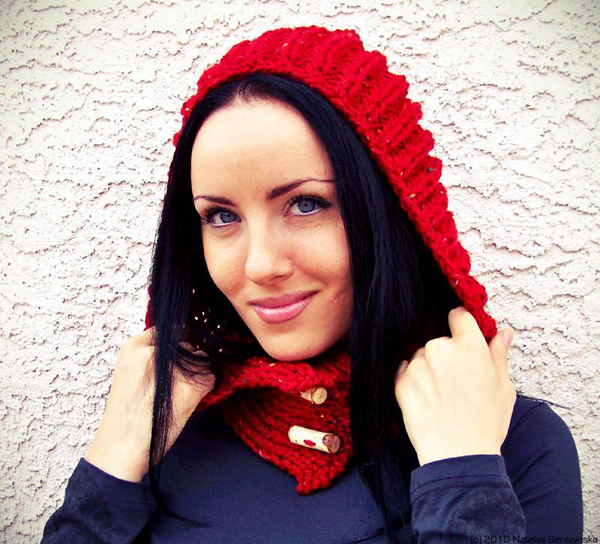 Hooded Scarf – Knit Hoot Pattern by natalya1906
Hoods are a classic choice! They have a dreamy pixie feel and provide great coverage for your head and neck. The skills needed to make a hood are basic and even beginners can make one. The general shape is a rectangle with a seam, though there are more advanced techniques used in other patterns.
Cowls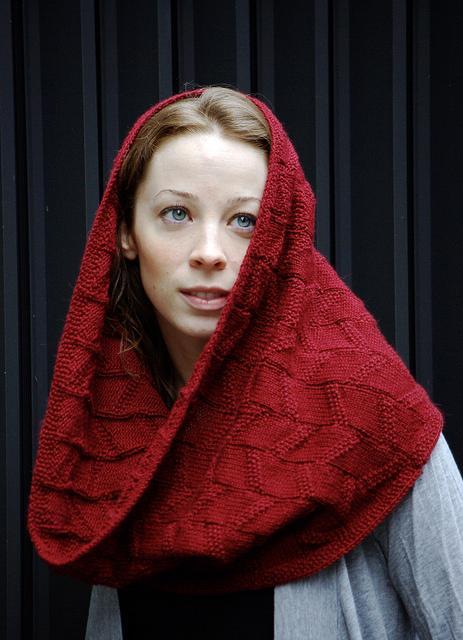 Refraction Cowl Pattern by DanielleChalson

Cowls are a great choice for headwear, but you will need an oversized cowl for the best fit. The Refraction Cowl Pattern, seen above, is intended to cover your head, but you can easily alter other cowl patterns by adding in pattern repeats and making them taller/longer. I have made changes to a cowl pattern by adding rounds to make my project at least 15″ tall. This is length for a comfortably fitted hood-like cowl.
Newsboys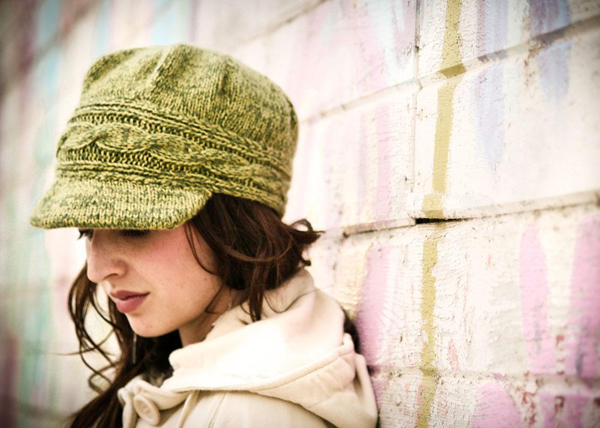 Hannah Newsboy Hat Pattern by Heidi Hennessy

Newsboy hats are for those looking for a more gender-neutral look. This vintage style is great for kids, but also looks really lovely on women. Most knit newsboys have a slouchy upper and a soft brim, usually created with an insert made of craft foam or interface.
Turbans and headbands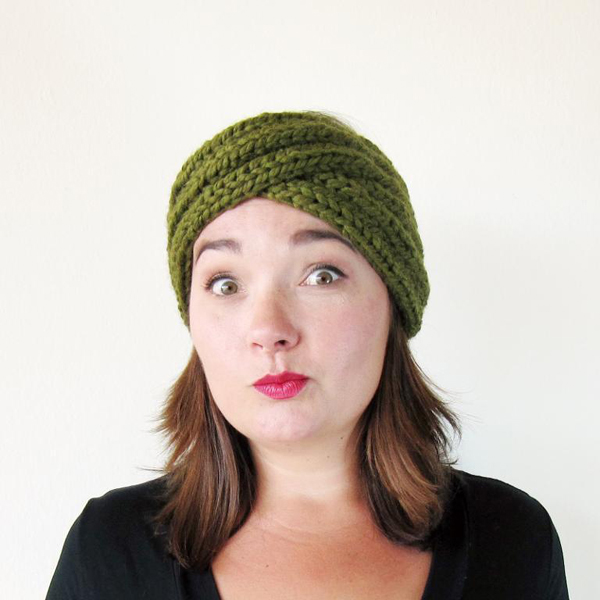 Chunky Turban Headband Pattern by Knits for Life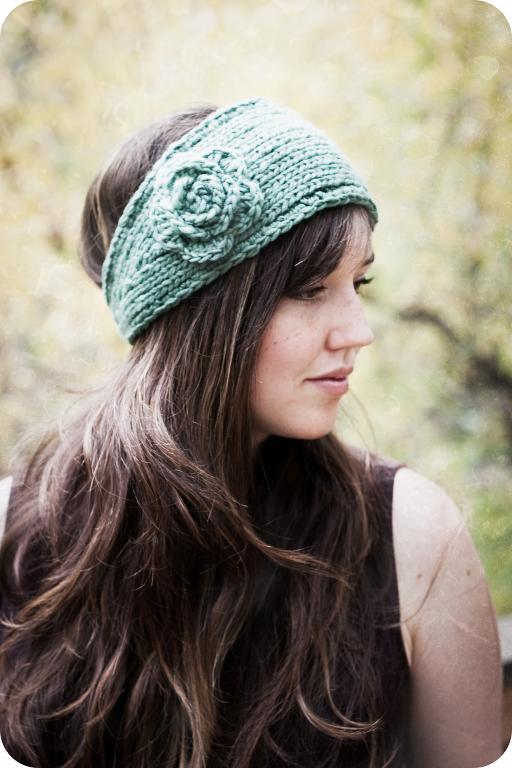 Flower Headband Earwarmer Pattern by mclaughlin174280
Turbans and headbands are perfect for early fall, when the weather is cool enough to warrant ear coverage, but still not THAT cold. Actually, they are the perfect choice for both seasons where I'm from in south Texas. The temperatures don't drop that low and these patterns will keep your hair neat in windy conditions and provide just the right amount of warmth.
Berets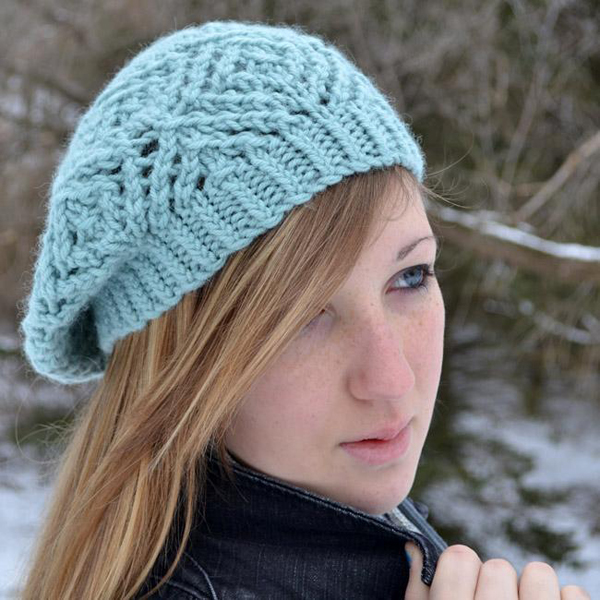 Frostbitten Beret Pattern by Melissa Burke
Berets are similar to beanies, but they have a more slouchy feel. You work the brim as usual, then make some profound increases. The extra stitches make it possible to add in beautiful lace patterns, or even some colorwork. There really is no limit on the amazing variations of berets out there. Browse the Bluprint beret patterns.
Hooded Scarves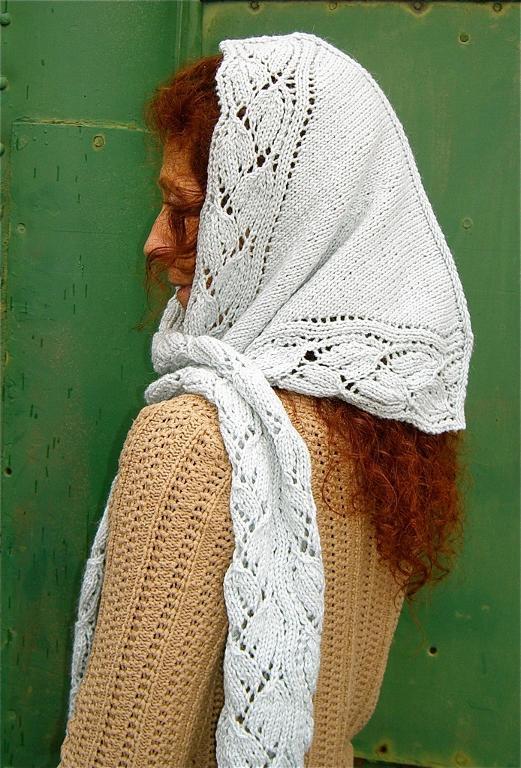 Lacy Hooded Scarf Pattern by Carolyn Doe

Hooded scarves have the dual purpose of hat and scarf. The pattern seen above is made by making two exact pieces and them seaming them to make the hood. Alternatively, you can create a hood first and add a scarf on both ends. Either way, you end up with one lovely accessory to supplement your wardrobe in two ways.
I have only just scratched the surface of hat alternatives you can knit up. Search any of the above phrases on Bluprint (or maybe "bonnet" or "tam") and you will get at least a few patterns to choose from.
If you have never made a hat and would like some help and step-by-step guidance, take a look at Stefanie Japel's class, Circular Knit Lab: Hats Four Ways. You will learn how to choose the perfect materials, get the best size and, of course, create a beautiful hat. Stefanie provides detailed lessons on increasing and decreasing in the round, blocking and general hat finishing.
How about picking up your needles and starting a new project on this most wonderful Make a Hat Day! What will you make?