Is it a cookie? Is it a cake? The answer is yes to both: it's a cookie cake. And it's the perfect canvas for clever cake decorating techniques.
The idea is simple: instead of dividing the dough into bite-sized portions, it's baked as one saucer-sized dessert wonder. Not only do these jumbo cookies seemingly have the power to instantly bring out the kid in everyone, but their large surface area allows for a lot of creativity in decoration.
This collection of cookie cake decorating ideas is bound to have you running for your stand mixer to whip up a cookie cake of your very own.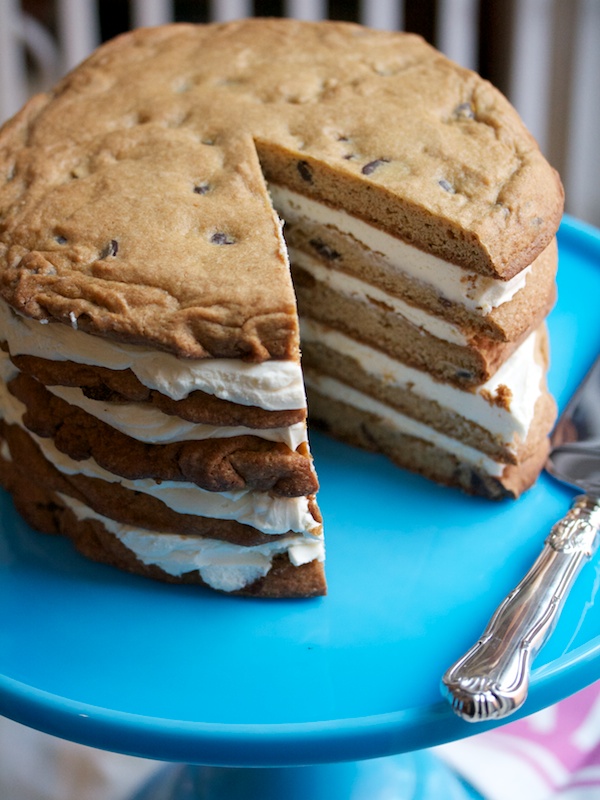 Photo via Big Girls, Small Kitchen
Cookie layer cake
This is the type of cookie cake that might have you saying "hubba hubba". Not one but five gargantuan cookies are stacked with buttercream between each layer. In terms of decoration, it's the height that gives this cookie cake its drama, making it an accessible yet highly effective decorating technique.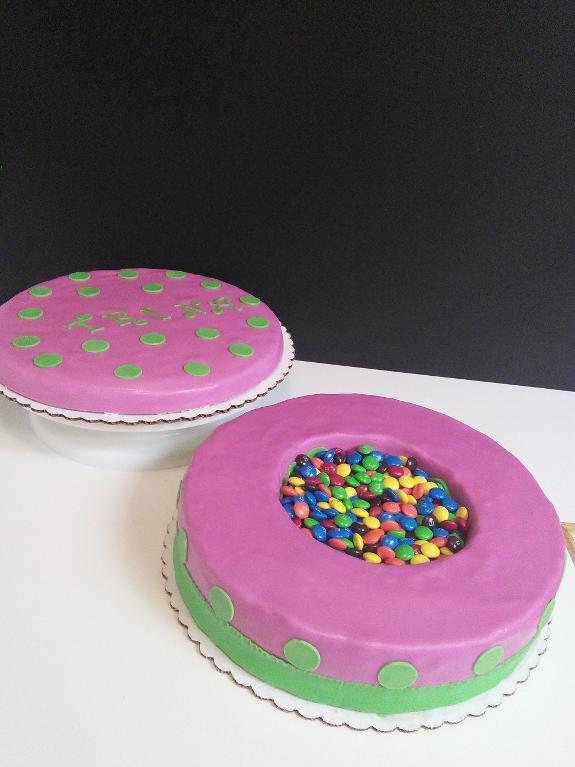 Cookie cake via Bluprint member Oatmeal48
Cookie cake in disguise
You can't immediately tell, but under that icing lurks giant cookies. The cookie cake in the forefront was baked, then the center was hollowed out to accommodate the contents of a full bag of chocolate candies. Once cut into, the candy goes everywhere, like a joyful piñata with no whacking or blindfold required.
American flag cookie cake via Bluprint member Princess Yara
Fantastic flag
This may look like a large sheet cake, but the carbohydrate under the icing is all cookie. Baked in a large pan, the cookie was then treated to an all-over coating of icing. Delicate dots of red and white icing were piped using a star tip to form the lines of the American flag's stripes, and white icing was used to make the white stars on the blue portion of the flag and to create a swirling border.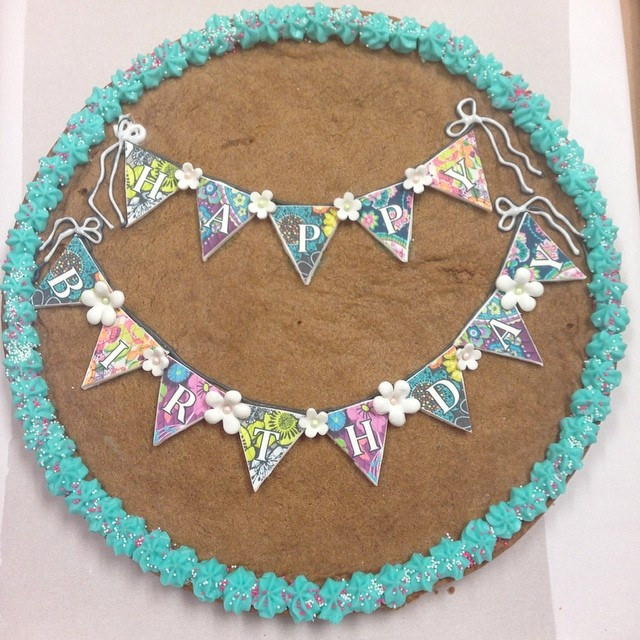 Photo licensed by Creative Commons via Flickr member Cooking Cinderella 
Banners and borders
This cookie cake proves that sometimes simple decorations can be the most effective. Dots of blue buttercream form a star border around the edges of the cookie cake, which is jazzed up with pink and white nonpareil sprinkles (or "hundreds and thousands", if you feel like getting fancy). An adorable banner spells out "Happy Birthday" and is punctuated with flowers between the letters.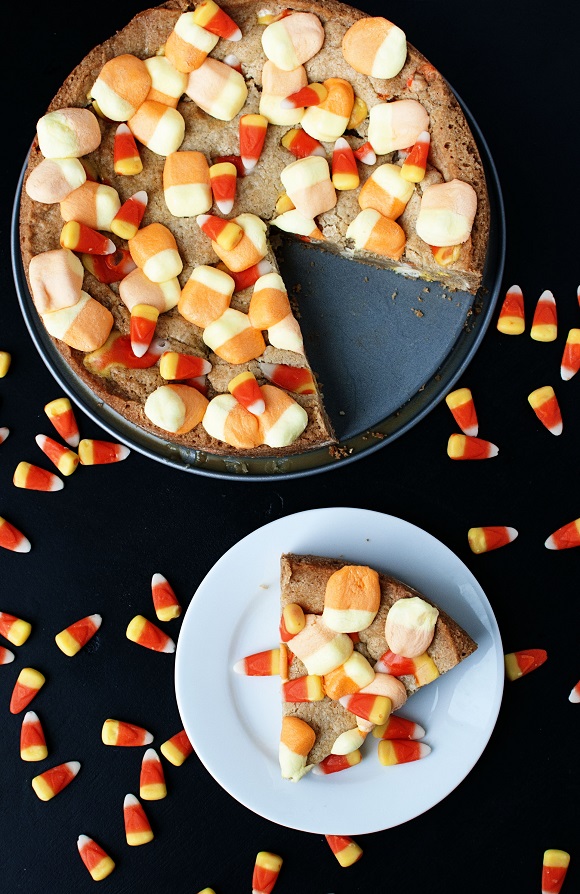 Photo via Culinary Concoctions by Peabody
Confetti-like candy cookie cake
Cookies pair most famously with milk, but candy is a close second. This cookie cake is dressed up with an all-over coating of candy corn and candy corn marshmallows for a confetti-like finish. It instantly sets the mood for a party. Easter corn would serve you well for a springtime version of this cake.
Photo via Vegetarian Ventures
Chocolate rainbow cookie cake
Any cookie cake will bring out the inner kid in you. But this festive cookie cake will have your inner kid screaming and shouting with pure joy. Two jumbo cookies are sandwiched and topped with chocolate buttercream; the top is then festooned with rainbow sprinkles and candy coated chocolate candies. While simple in execution, the effect is a cookie cake that instantly induces joy.
What is your favorite cookie cake decorating idea?
Free Online Cake Pops Class