Chocolate chip cookies are a thing of beauty. Crispy on the outside, chewy on the inside, and dotted with decadent chocolate morsels. But as wonderful as they are from the get-go, they also provide a fantastic opportunity to get creative in the kitchen.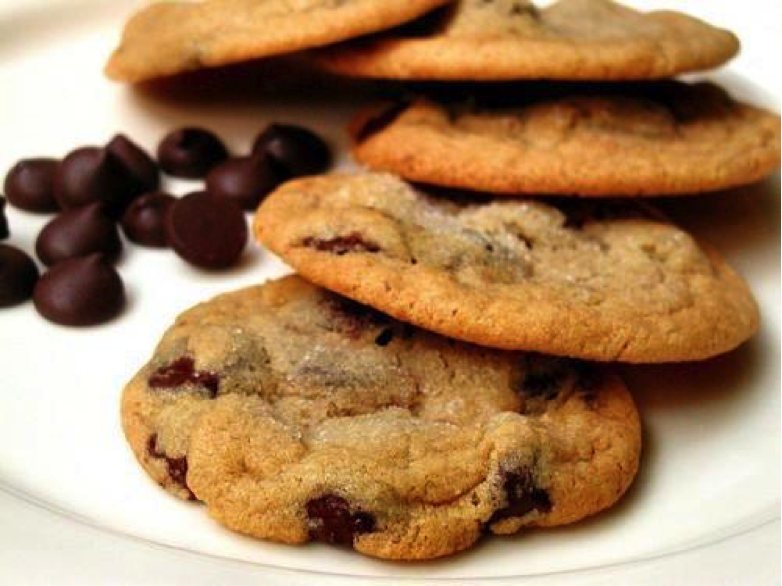 Photo via Myfavthings
Here's a collection of inspiring ideas for creative chocolate chip cookies, including ideas for doctoring the dough to create a new cookie concoction or using finished cookies in an unexpected way.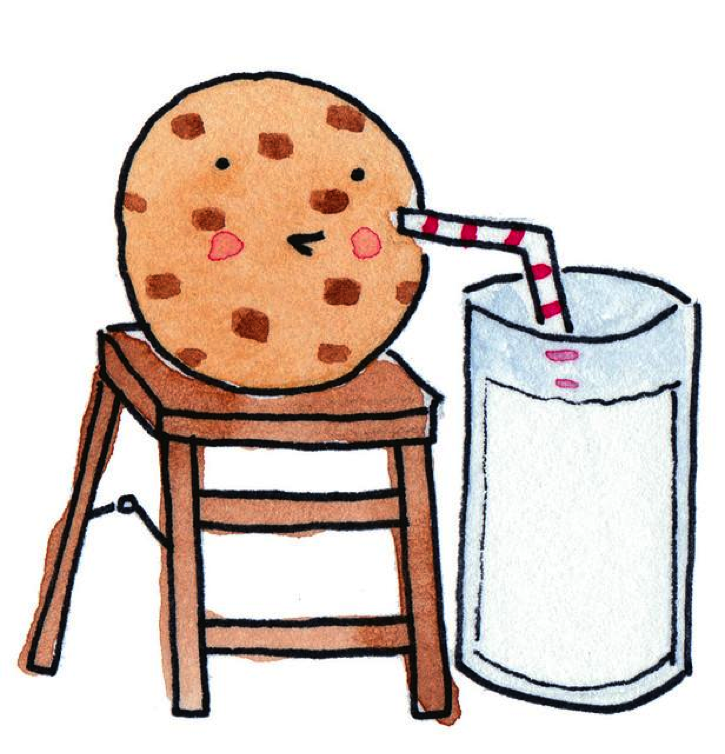 Illustration via CakeSpy
Doctor the dough or fillings:
It can alter the experience of a chocolate chip cookie quite dramatically to play with additions to the dough. Here are some examples.
Bacon chocolate chip cookies:
Bacon is not just for breakfast these days–you'll see it added to all sorts of sweets including doughnuts, cupcakes, and even cookies. The salty bacon actually works quite nicely when paired with the caramelly brown sugar in the dough, and the bittersweet chocolate adds a deep flavor dimension to an already compelling combination.
Photo via Robyn Lee, Serious Eats
Bisquick chocolate chip cookies:
For a quick and easy cookie, just add…bisquick mix? Believe it. Adding the mix yields a soft, puffy cookie that is absolutely tantalizing. Here's a recipe that shows how easy it is to create these cookies.
Double dark chocolate sea salt cookies:
If some is good, more is better. That principle holds true when discussing the chocolate level in these cookies. The dough is enriched with dark cocoa to make a dark chocolate superteam with the dark chocolate in the dough. Sea salt brings out both the chocolate and the sweetness, and makes them completely addictive.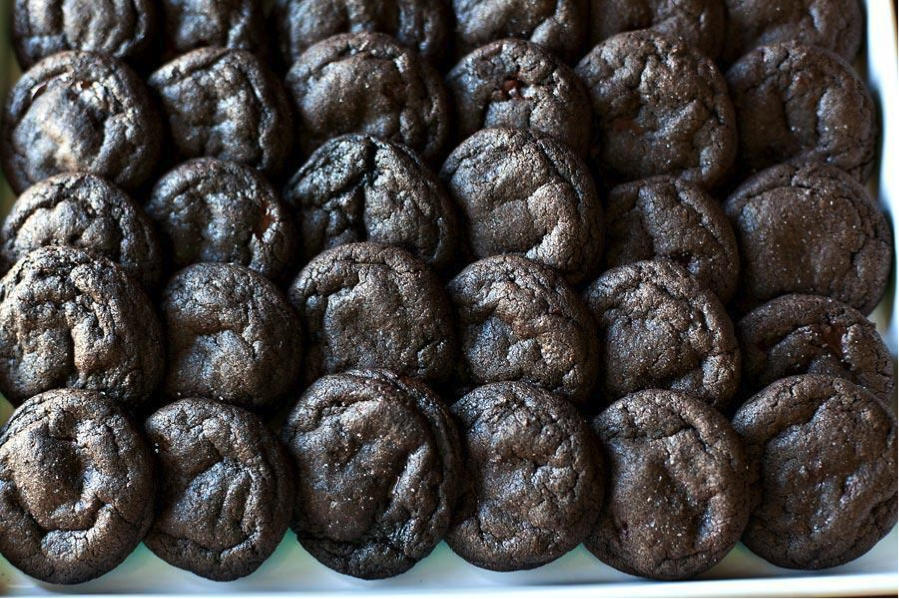 Photo via Sweetfrnchtoast
Extreme chocolate chunk cookies:
Are you still using small chocolate morsels in your cookies? Consider giving your cookies a flavor upgrade by using larger chocolate discs, which melt just-so for a gooey, decadent, very chocolatey cookie. It's a small change, but it makes a big difference.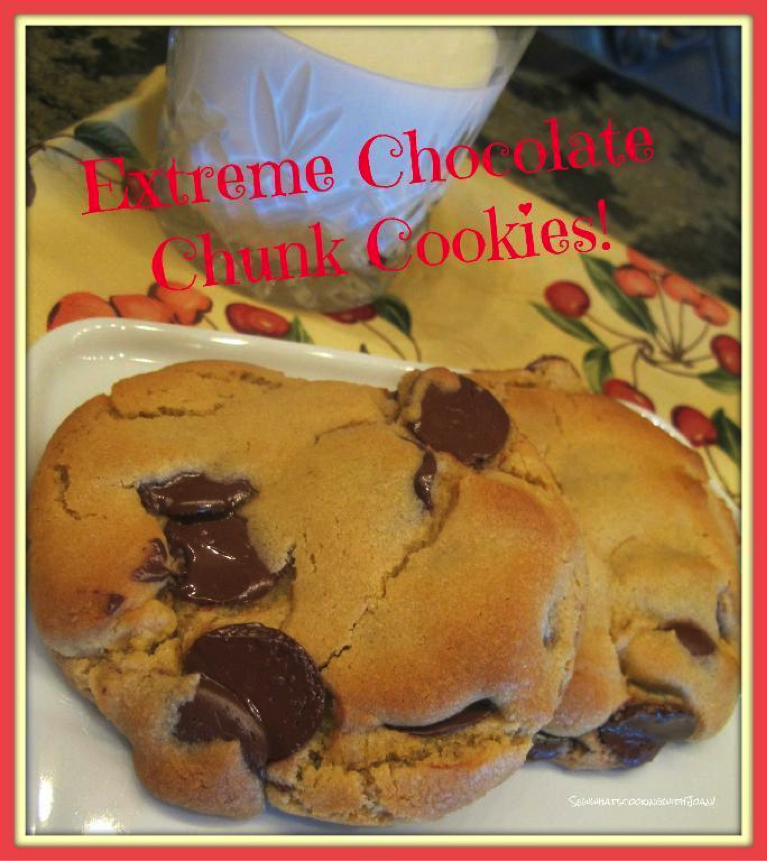 Photo via Its Done JJ
Mint chocolate chip cookies:
These cookies are like the beautiful marriage of mint chocolate chip ice cream and chocolate chip cookies. Minty, chocolatey, buttery–they're an absolute pleasure to eat, and pretty to look at as well. Recipe here.
Root beer white chocolate chip cookies:
Here's an unexpected twist on the chocolate chip cookie! By adding root beer extract to the dough, the caramelly flavor of the brown sugar is heightened; by swapping white chocolate morsels for the usual bittersweet variety, as in this recipe, you get a root beer float-esque effect.
Stout beer chocolate chip cookies:
Beer in cookie dough? You betcha. A dark stout beer adds a dark, complex flavor to the dough that will have eaters guessing about the "secret" ingredient. Here's a recipe to try.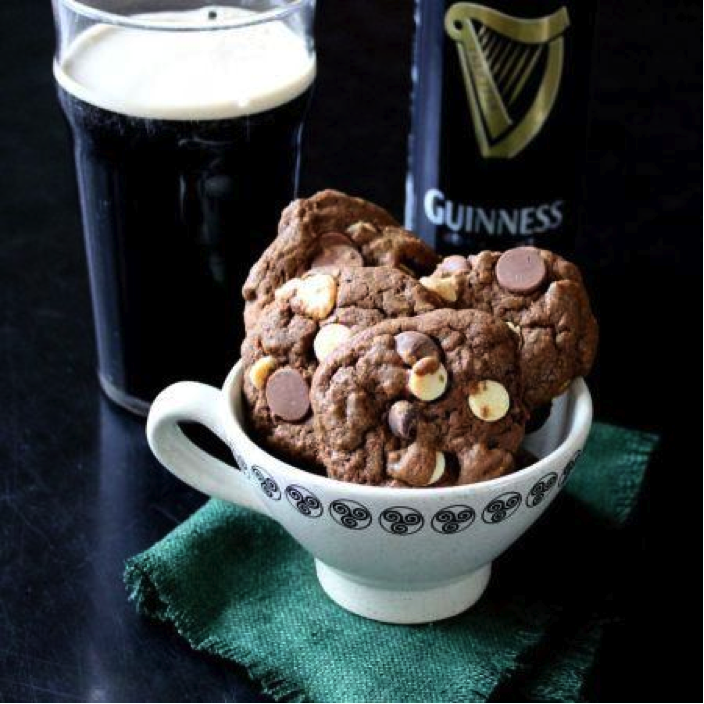 Photo via Lea and Jay
Triple almond chocolate chip cookies:
It's common to add nuts to chocolate chip cookies, but this recipe raises the bar and goes completely nuts, adding almond paste, extract, and just plain almonds to the mix. The finished product is a soft, chewy, and totally delicious cookie.
Note: Of course, in the case of any of these cookies, the only way to lounge while waiting for them to bake is on a pillow like this: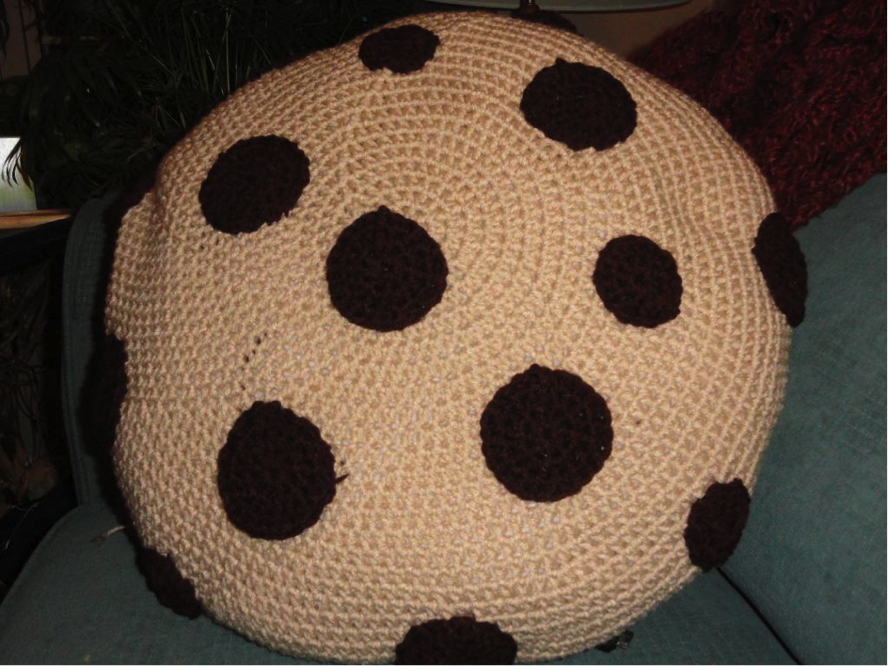 Photo via karen.rad57611
Creative cookie uses:
Altering the dough or adding ingredients other than morsels isn't the only way to get creative with your cookies. Here are some other creative uses for chocolate chip cookies.
Cookie cake:
Instead of dropping your cookies on a baking sheet by spoonfuls, consider pressing the dough into a pan to create a super cookie. It makes for a fun canvas for all sorts of cake decorating methods, and has a big "wow" factor.
Photo via >AbbyCobb
Cookie cake pie:
Cookie? Cake? Pie? Why decide. Have your cake and eat your cookies and pie too with this decadent recipe, which features a pie crust filled with cookie dough, cake batter, and a buttercream topping.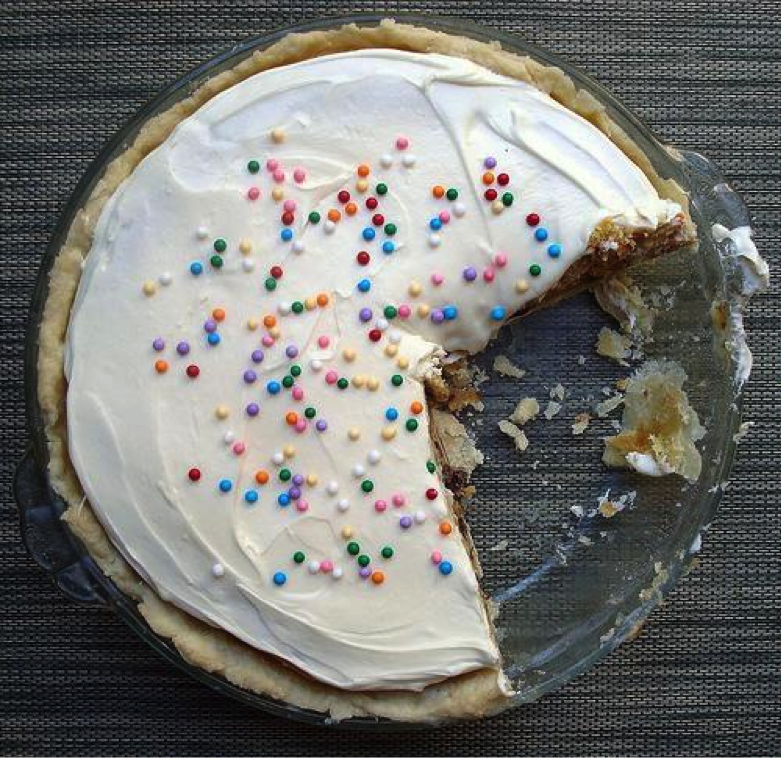 Chocolate chip cookie crust:
If you like the idea of chocolate chip cookies with pie, consider making your next creation with a crust made from crushed chocolate chip cookies. As you can see in this recipe, it's easy to do and creates the perfect backdrop for any number of pie fillings.
Chocolate chip cookie dough glazed doughnuts:
It's a known fact that chocolate chip cookie dough makes just about everything better. Doughnuts are included, as evidenced by these creative doughnuts glazed with a last meal-worthy chocolate chip cookie dough glaze.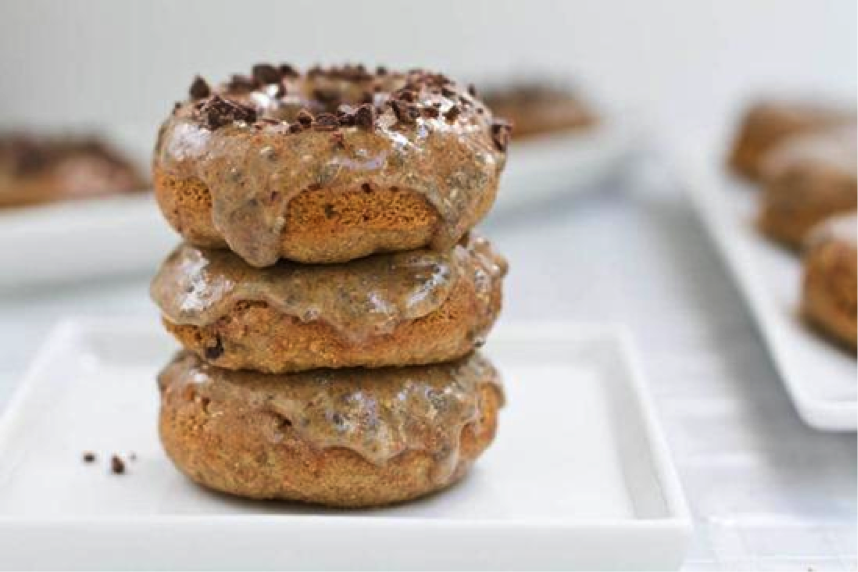 Photo via Oh She Glows
Cookie dough cupcakes:
If you love cookie dough and you love cake, this is the treat for you. Cupcakes filled with cookie dough in the center, and topped with buttercream sprinkled with morsels and a cookie on top for a cute and tasty finish.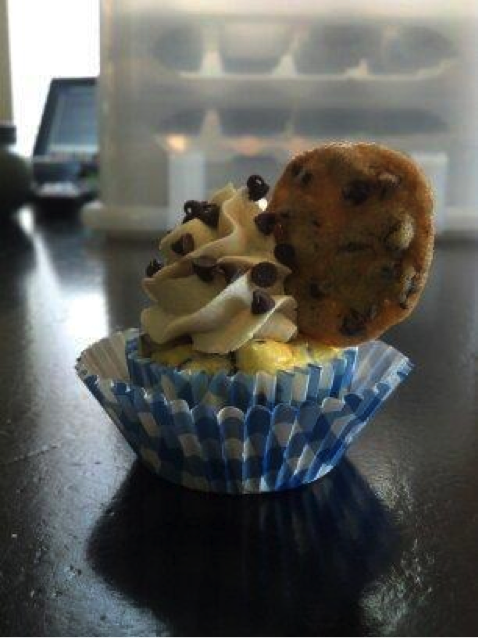 Photo via TINILWMFG
Ganache stuffed chocolate chip cookie sandwiches:
Two cookies are twice as nice. They're even better, as seen in this recipe, when sandwiched together with a smooth and decadent chocolate ganache.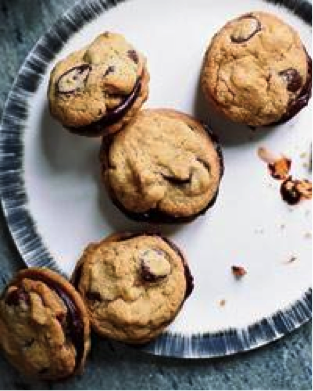 Photo via Food and Wine
It's all about the cookie! What's the most creative chocolate chip cookie variation you've ever discovered?