I heard an art teacher once say that it is great to do research on a project, but if we spend all of our time doing research we end up stifling our creativity rather than opening up our minds and thinking outside the box. We need to just get out there and create, let our imaginations go wild and try new things. This truth can definitely carry into cake decorating as well.
Top cake decorators are considered the best in their field because they embrace creative cake decorating concepts by not simply following the norm and copying other people's cakes. As Marina Sousa says in Designer Fondant Textures, she "sees the world through cake." When she sees textures in architecture or art, she asks herself "how can I make that in a cake." They think outside the box and use nontraditional tools to get the textures and the looks they are going for.
Here's a look at some unconventional tools utilized by Craftsy instructors to help get your own creative cake decorating imagination flowing:
Scotch tape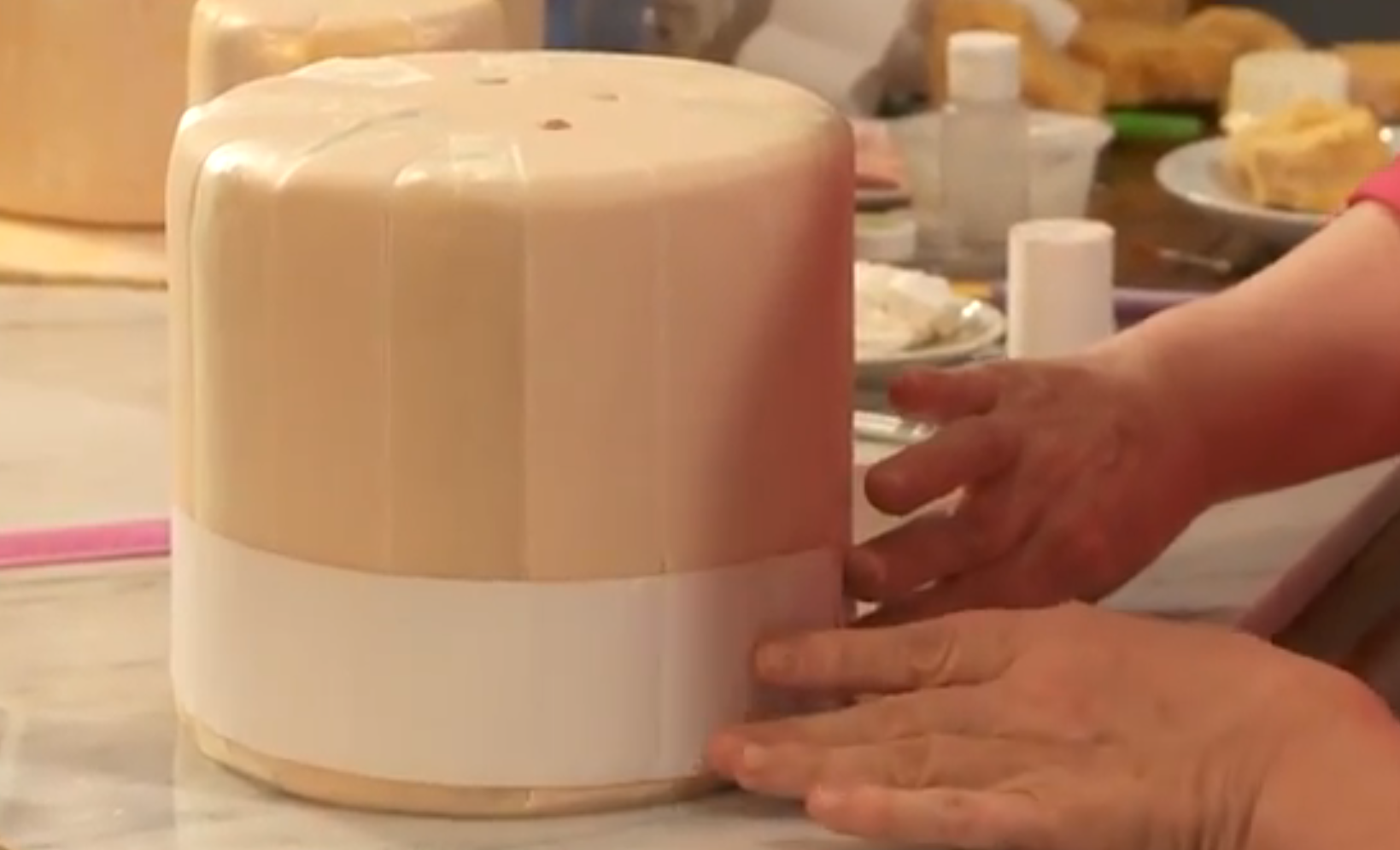 Colette Peters has been an innovator in the cake world since she started making cakes for Tiffany & Co. in 1984. She has developed a myriad of techniques such as topsy-turvy cakes, ribbon roses and many more that are still incredibly popular and she continues to invent and demonstrate her new techniques to her students all over the world.
In Vintage Cakes, Modern Methods, Colette demonstrates how to use Scotch Tape on fondant cakes as a guide for painting stripes. Simply place the scotch tape to mark off areas you do not want to paint, paint your area and peel the tape away for sharp lines every time.
Textured paper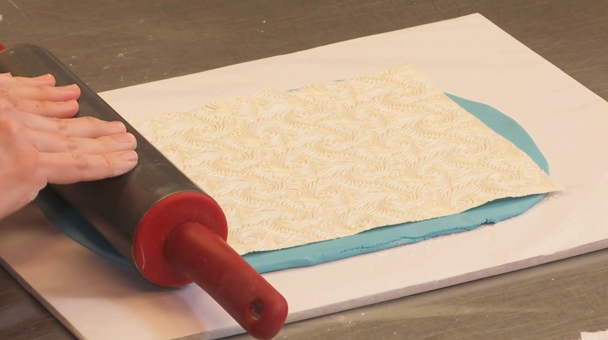 Lauren Kitchens demonstrates how to use textured papers to get the look you are going for in her class Intro to Modeling Chocolate: Cityscape Cakes. Her boundless imagination has brought us her newest Craftsy class Gravity-Defying Cake Designs. All of Lauren's cakes are imaginative and full of wonder. She is the queen of modeling chocolate and the knowledge and techniques she shares in her classes are inspiring.
Make your own templates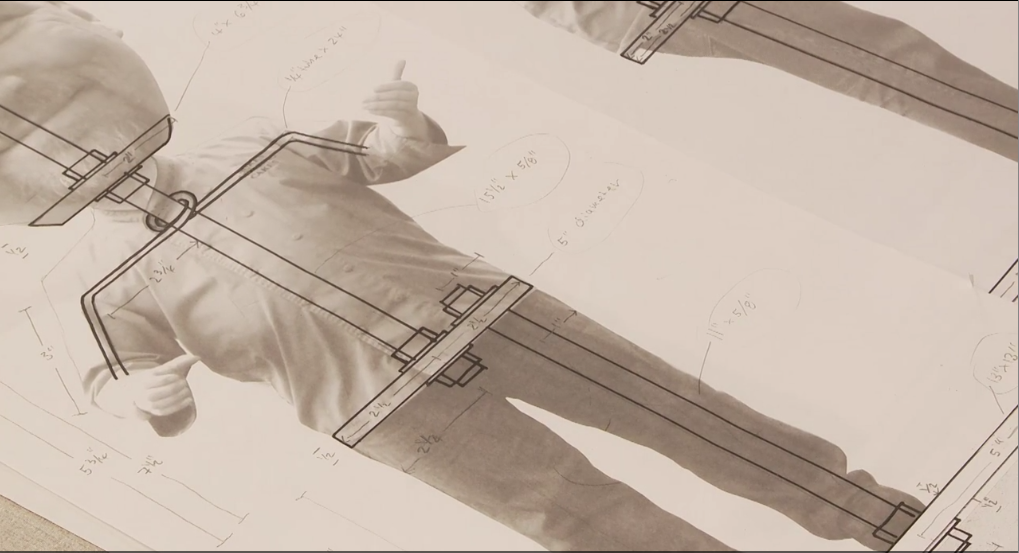 Mike McCarey shares his big secret on how to bring those amazing cars, buildings and people to life in his classes, Advanced Cake Sculpting: Bobbleheads and Classic Car, Timeless Techniques. He discusses how to make templates using a camera and a copy machine.
He teaches how to structure a cake and how to use these techniques to make a prefect replica of any object. Learning to make your own templates can speed up your decorating and help you be more accurate in your execution.
Cake stamps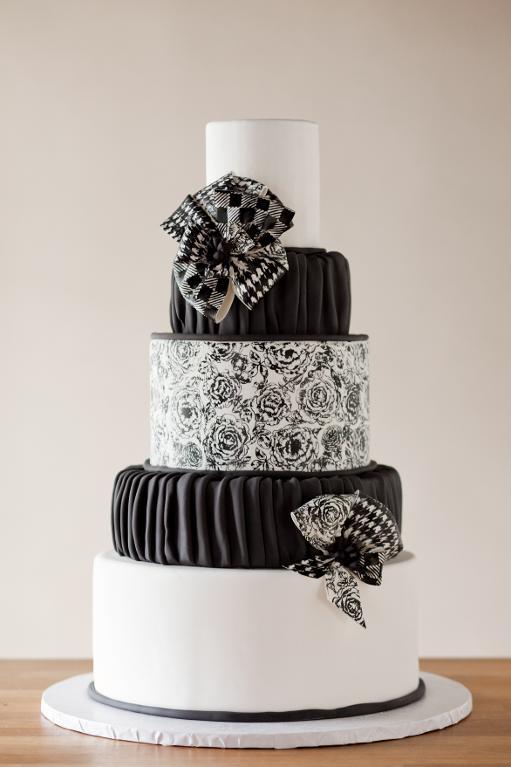 Photo via Erin Gardner
Erin Gardner is full of surprises, as you'll see in her class, Simply Stunning: Hand-Stamped Cakes. She jumps out of the box with her innovative ideas, such as using celery to make a beautiful rose-covered cake. She even teaches you how to make your own stamps out of Candy Melts.
Piping templates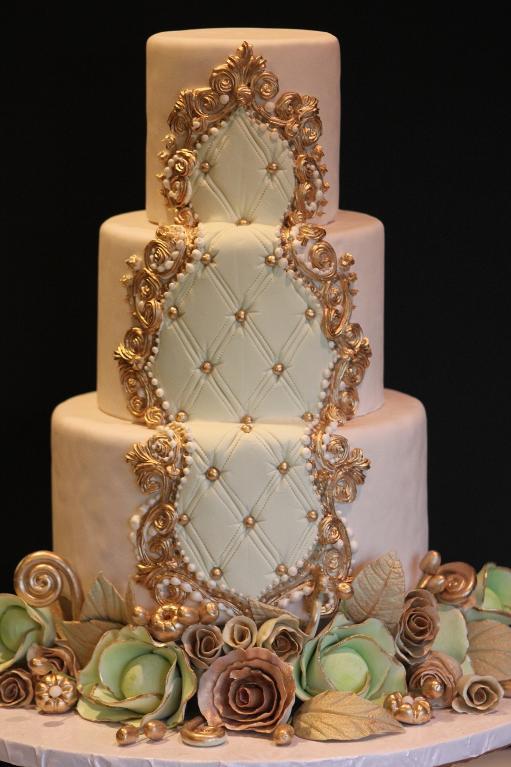 Photo via Joshua John Russell
In Modern Piping, instructor Joshua John Russell shares his techniques in setting yourself up for success in the very scary world of piping. He explains how to make and use your own templates to give you an edge when piping any design. He also shares how to make feathers and a beautiful swooped boarder out of rice paper and a paper punch.
Wax paper transfer method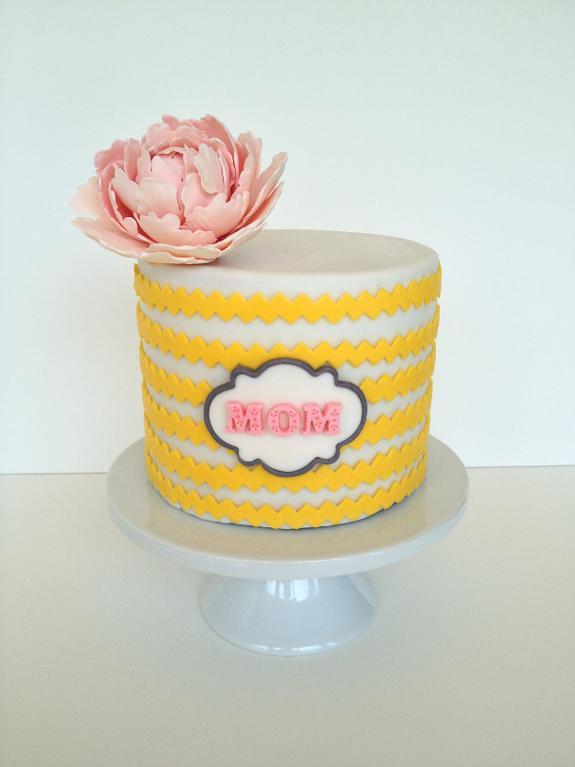 Photo via Craftsy Member motowifey
Jessica Harris is a genius at thinking outside the box. In her class Clean & Simple Cake Design, she teaches how to make your own template and "stickers "to get beautiful straight lines that can be easily transferred onto your cake without stretching or warping. You simply cover wax paper in a thin layer of shortening, roll out your fondant or modeling chocolate, lie it on the wax paper, then cut the shapes you want to put on the cake. Once your design is complete, add another thin layer of shortening to your fondant and then gently place it on the cake. Peel off the wax paper and you have a beautiful design on your cake. This techniques has opened doors to new and innovative ideas. Her new class, Simply Modern Cake Design, is sure to stretch the boundaries of creative cake design.
The top professionals in our field use cake decorating tools all the time, but they also look for new and inventive ways to make their imaginations come to life in cake. They use tools from all art forms and strive for the unexpected. There are many more examples, techniques, and tricks to learn from the knowledgeable Craftsy instructors.
What is your favorite nontraditional cake decorating tool?