Life is rarely certain, but this fact is: there's always a birthday just around the corner. If you'd like to think outside of the (cake) box for the next cake you decorate for the occasion, consider one of these creative birthday cake design ideas.
From soaring towered-castle cakes larger than most cake recipients to junk food trompe l'oeil cakes to gravity-defying confections of amazement, this collection of birthday cake designs is bound to inspire creativity and whimsy in your cake decorating. It's worth the effort of creating masterpieces in butter, sugar and flour, like these — if birthday cakes are the stuff of memories, these will certainly create sweet ones.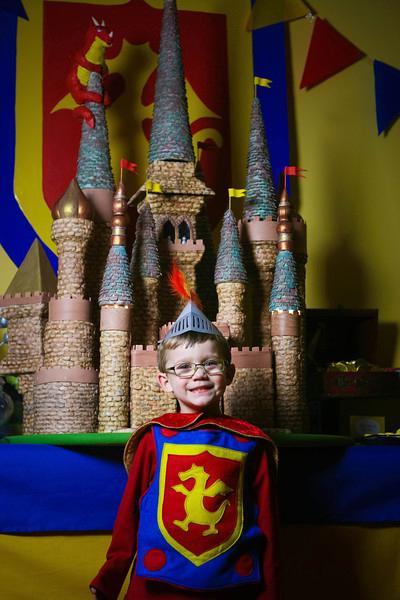 Castle Cake via Bluprint member Alex Narramore
Giant castle cake
A castle cake is always in order for the birthday prince or princess. What makes this cake extra special is its super-sized scale: it's bigger than the birthday boy! After taking Bluprint course Design Your Own Castle Cake, Bluprint member Alex Narramore used her newfound castle creation skills to render this architectural wonder, which included vanilla chocolate chip cake with milk chocolate ganache, peanut butter Swiss meringue buttercream and white buttermilk cake.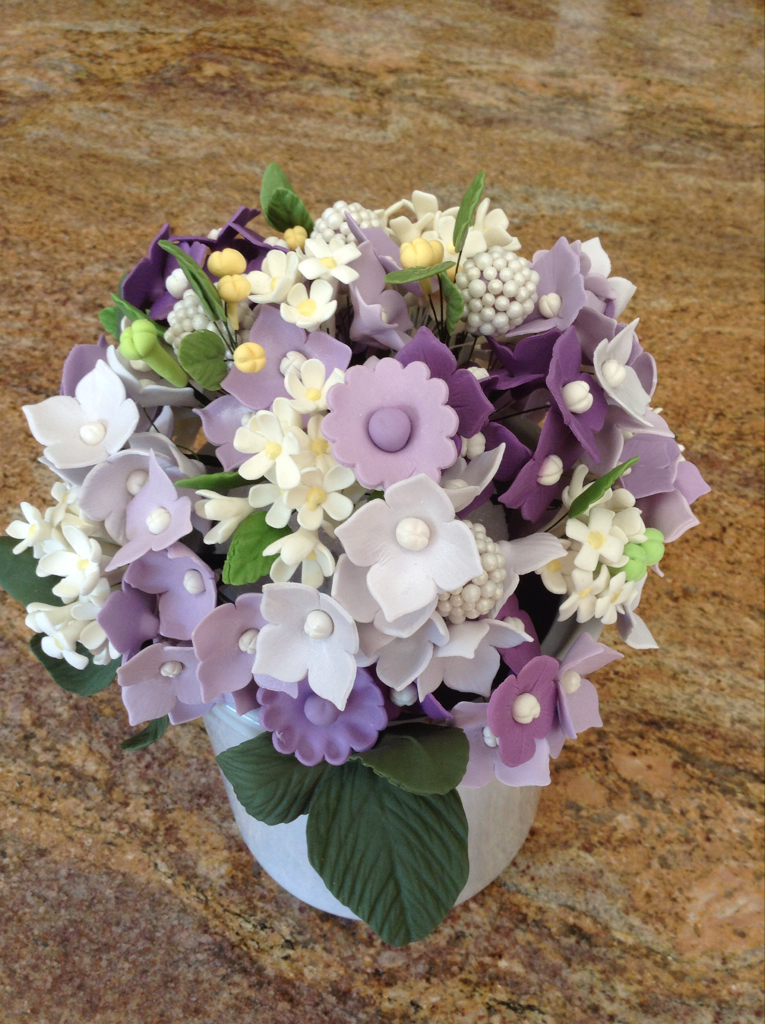 Photo via Bluprint member SugarRoseGarden
Violet bouquet cake
Fresh flowers? More like fresh flours. This bouquet is actually a baked cake. With the cake safely nestled in a wide vase and an intricate topper made with fondant cutout flowers and sugar pearls, this is a classy cake that's as comfortable at your grandmother's afternoon tea birthday celebration as it is at a children's party. Its "surprise" factor is guaranteed to delight any age.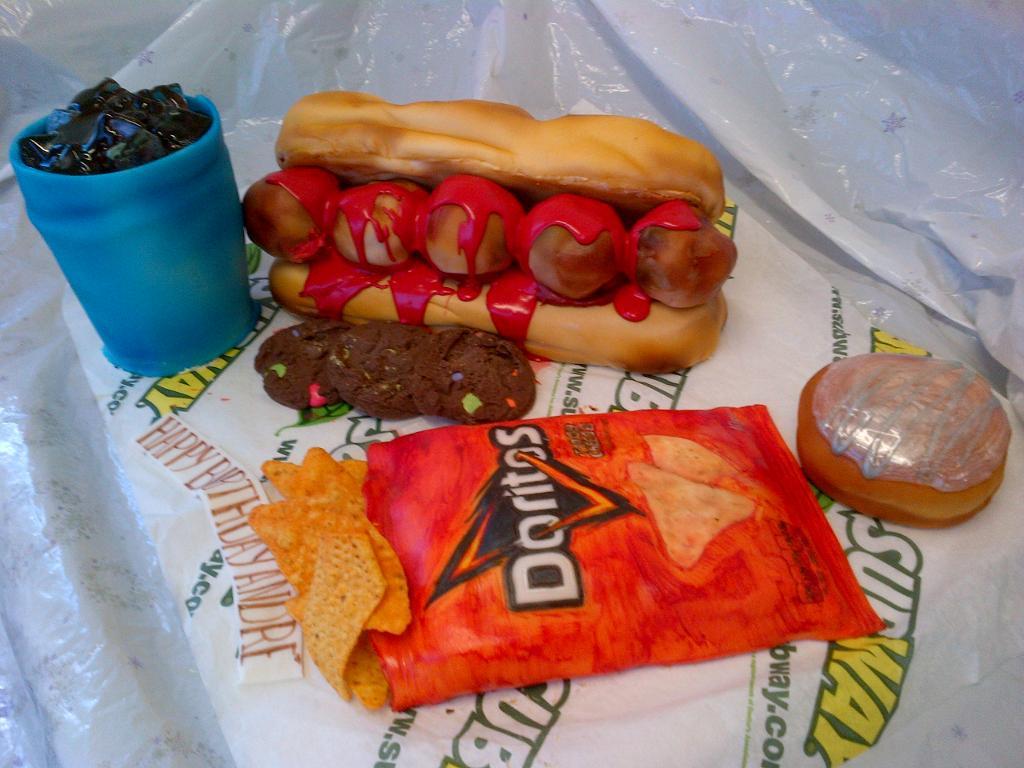 Sub Birthday Cake via Bluprint member joe luvs shoes
Junk food trompe l'oeil cake
Can you tell what is real and what is fake on this trompe l'oeil cake? The meatball sandwich, tortilla chip packaging and cup of soda are all actually cake, expertly decorated to look like junk food. Airbrush was employed for the delicate gradient on the sandwich, and isomalt was used to make the extremely realistic ice cubes. The doughnut is real, but it features a handmade metallic icing.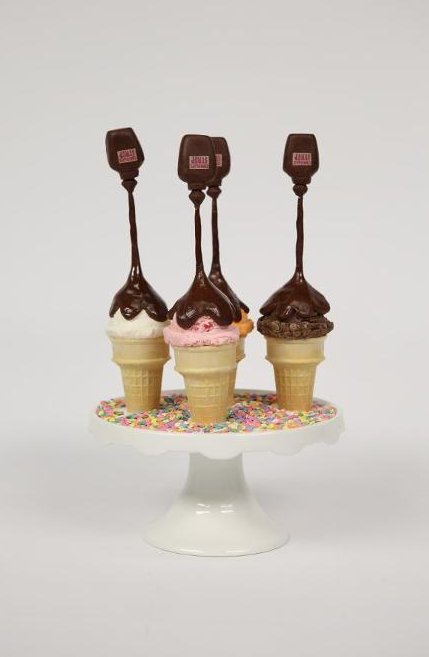 Defying Gravity cake via Bluprint instructor Lauren Kitchens
Gravity-defying ice cream cake
When most people see this cake, their first question will likely be: "How'd they do that?" So it will be doubly surprising when they learn that it's not even ice cream — it's cake. And what a cake! It defies gravity with a hidden support structure. What's the structure? Well, you can easily find out: just sign up for the Bluprint class Gravity-Defying Cake Designs with Lauren Kitchens.

Mutant Bunny Rabbit cake via Bluprint member Coco Cake Land
Mutant bunny rabbit cake
Bunny rabbit cake? So last year. Mutant bunny cake? Now that's of-the-moment. Decorated by creatively piping buttercream all over a cake using a multi-opening decorating tip, this cake is garnished with fondant detailing, which adds a hoppin' personality. This cake would be a surefire hit with kids, but its precise assembly will appeal to adults, too.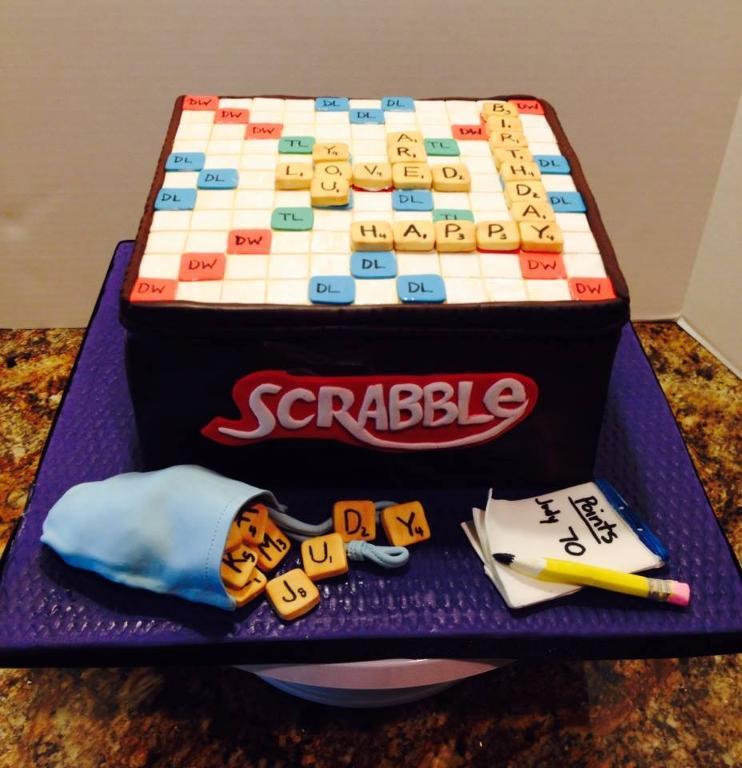 Scrabble Birthday Cake via Bluprint member Bikemom3
Scrabble cake
For lovers of words, this cake is a triple-word score. But the cake isn't overly complicated: it was made using the skills learned in the FREE Bluprint mini-class Basic Fondant Techniques. A simple layered square cake is gussied up with gum paste, fondant, buttercream and royal icing to create a masterpiece worth a thousand words.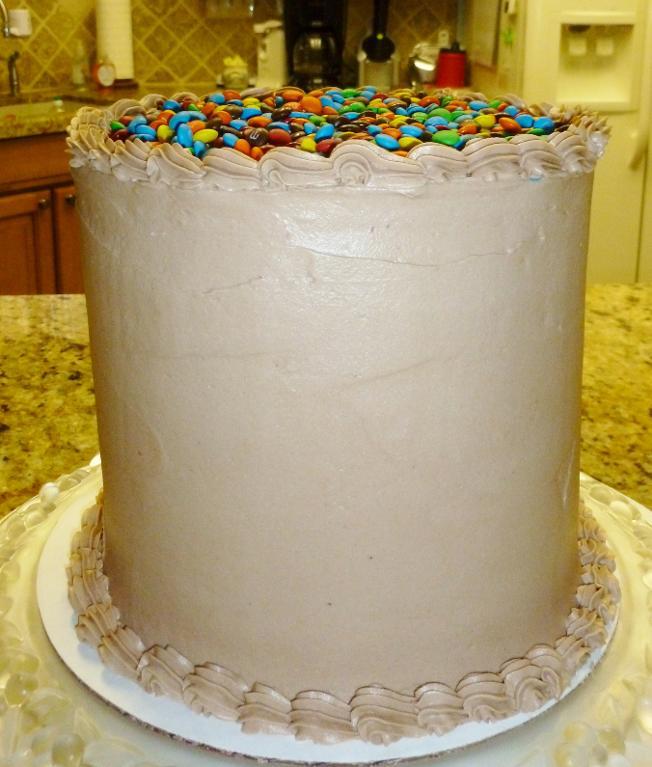 Six Layer Birthday Cake via Bluprint member Cherrie
Six-layer stacked cake
If this cake were one or two layers, it might be a nice example of a nicely crumb coated, buttercream-iced cake featuring piping and a creative candy topping. But it becomes extra-special when stacked six stories strong. This tall cake features layers of chocolate, vanilla and red velvet on perfectly leveled repeat. It is a great  example of exemplary cake stacking! Now that's what we call birthday magic. Here's an insider view: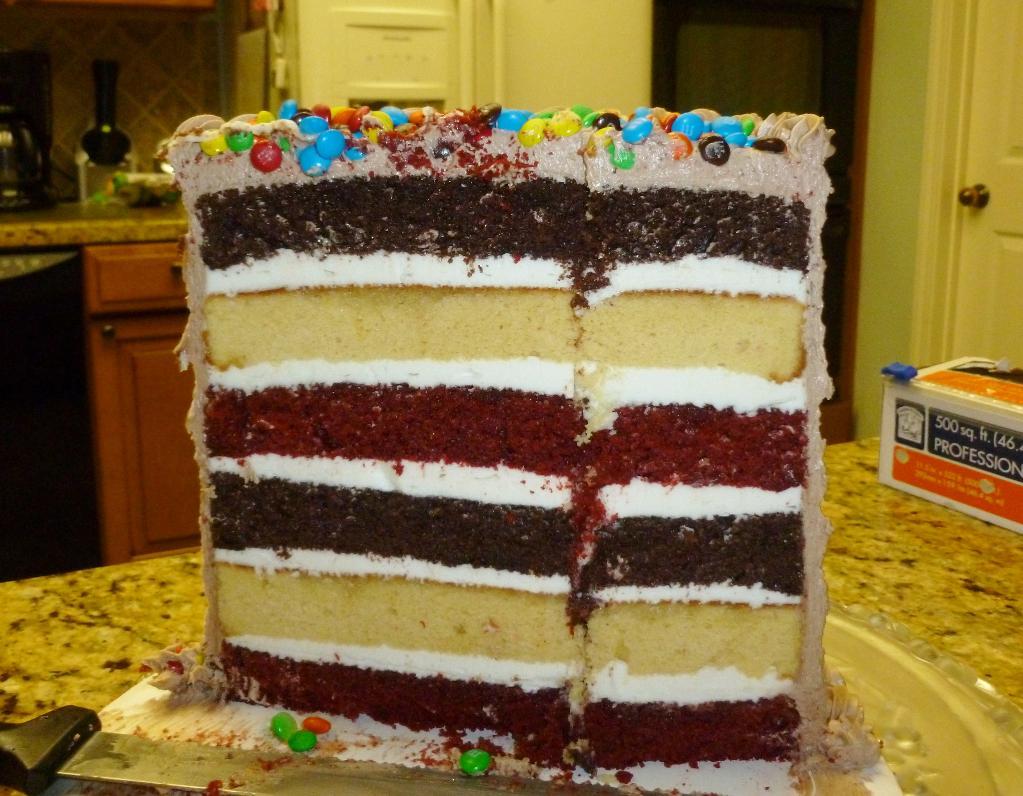 What was your most memorable birthday cake?