Everyone should have a good cream filling recipe in their repertoire. After all, this sweet food has seeming superpowers: it can make the space between cake layers fascinating, the inside of cupcakes fantastic, and cream puffs and filled pastries extra crave-worthy.
Cream filling can have a reputation for being difficult to make, but most of the common calamities, including a lumpy texture, a skin formed on top, or scorched pans, are really quite easy to avoid. It's merely a matter of setting up your mise en place, close attention to detail, and attentiveness during the cooking process.
This recipe yields a rich, thick cream filling which is as delicious as it is versatile. It's wonderful as a filling for cupcakes or doughnuts, or can be used to fill choux pastries, or you could even employ it as a filling between cake layers.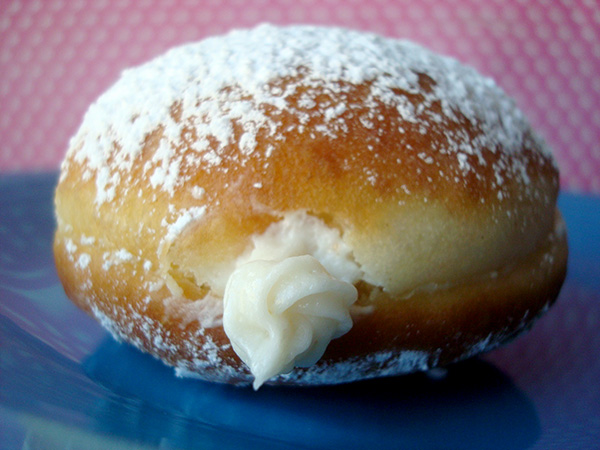 Cream filling recipe
Makes about 1 1/2 cups
Ingredients:
3 tablespoons all-purpose flour
1/8 teaspoon salt
6 tablespoons sugar
1/2 cup heavy cream
1/2 cup milk
3 large egg yolks
1 teaspoon pure vanilla extract
Step 1:
In a medium bowl, sift the flour. Then, add the salt and sugar, and sift again. This sifting step just helps ensure that everything is nice and smooth and won't create lumps. You can also "sift" by mixing the ingredients thoroughly with a whisk.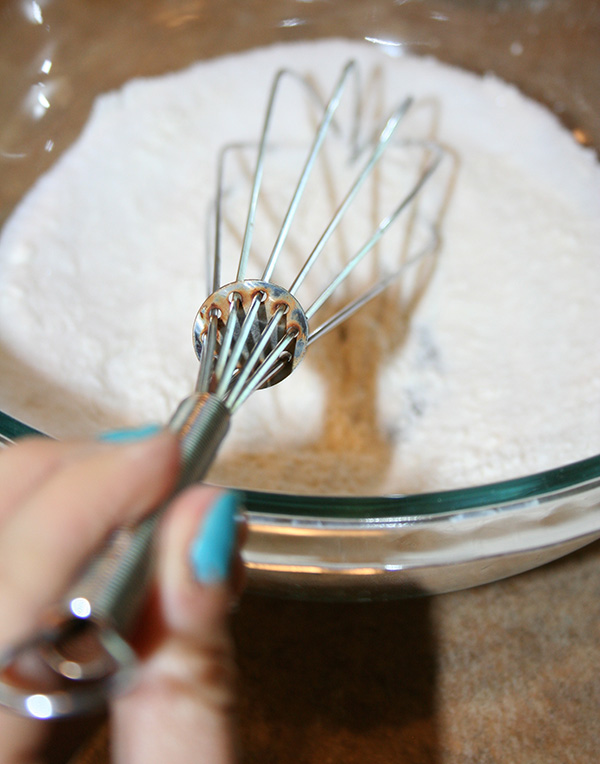 Step 2:
In a separate small bowl, whisk the cream, milk and the egg yolks. Whisk until the egg yolks are completely incorporated and don't leave any strings of yellow when you lift the whisk.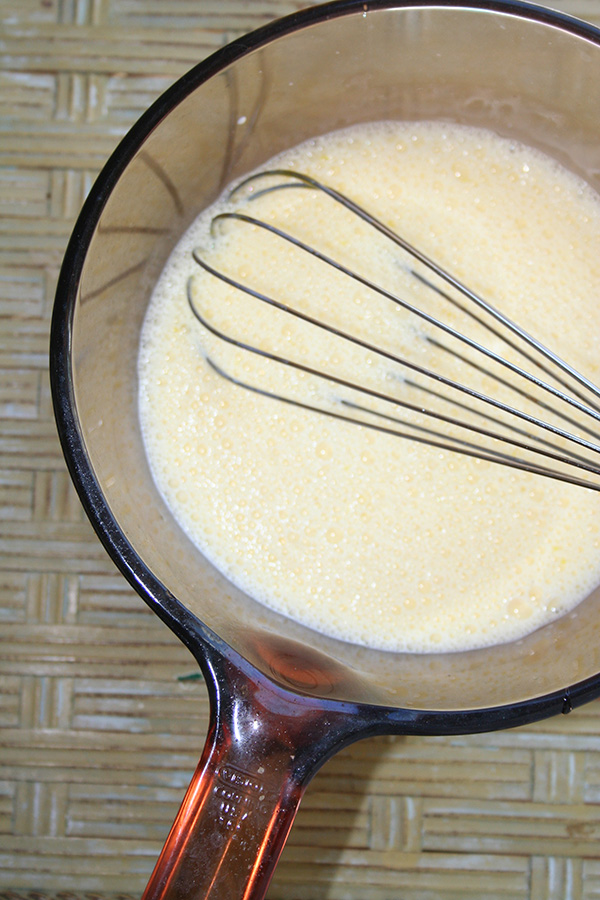 Step 3:
In a heavy-bottomed, medium saucepan, combine all of the ingredients except for the vanilla extract. Give them all a whisk to combine even further.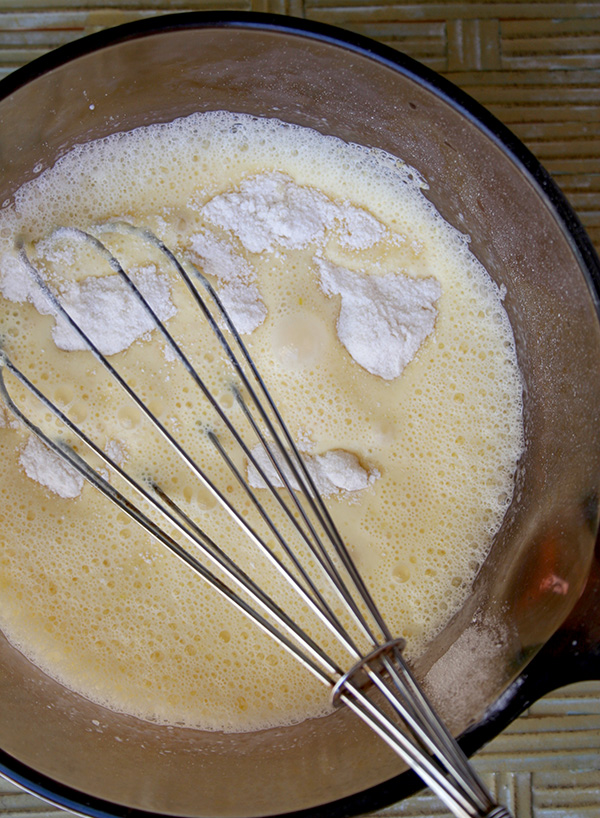 Step 4:
Heat on medium-low heat, stirring constantly. Personally, I like to have both a rubber spatula and a whisk on hand during this phase of the recipe — the rubber spatula to scrape the bottom of the pan and discourage scorching or stuck bits, and the whisk to keep on mixing. Alternate between whisking and scraping with the rubber spatula until the mixture begins to thicken. This can take anywhere between 6 and 12 minutes.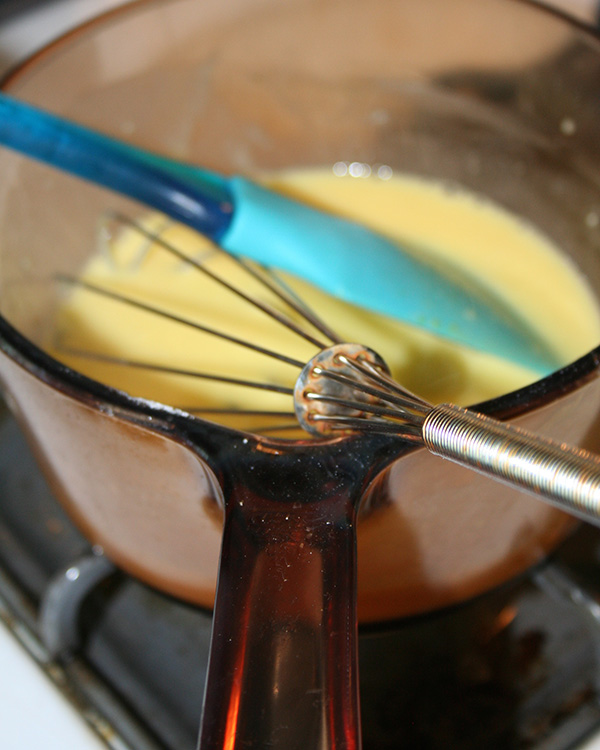 Step 5:
Once the mixture has thickened to slightly thinner than your desired thickness, remove the pan from heat (it will continue to slightly thicken as it cools). Stir in the vanilla until no streaks remain.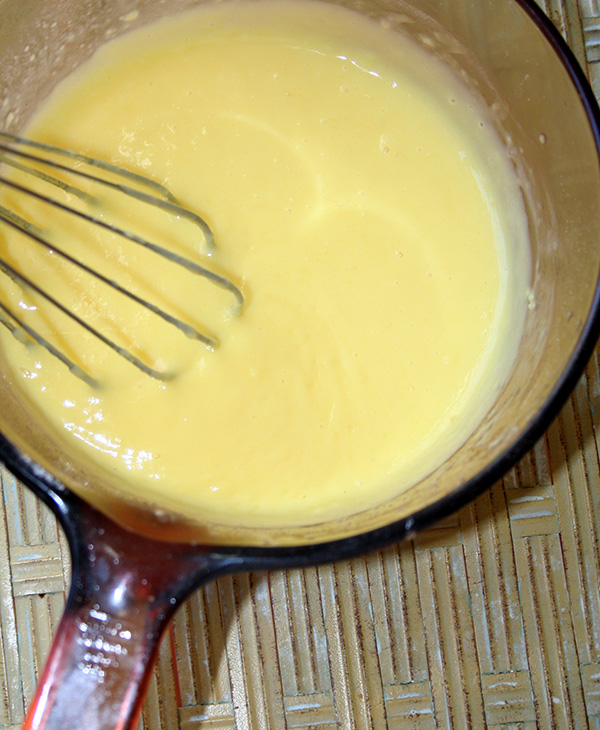 Step 6:
Strain the mixture through a fine mesh sieve to remove any remaining lumps, to ensure a smooth, creamy texture.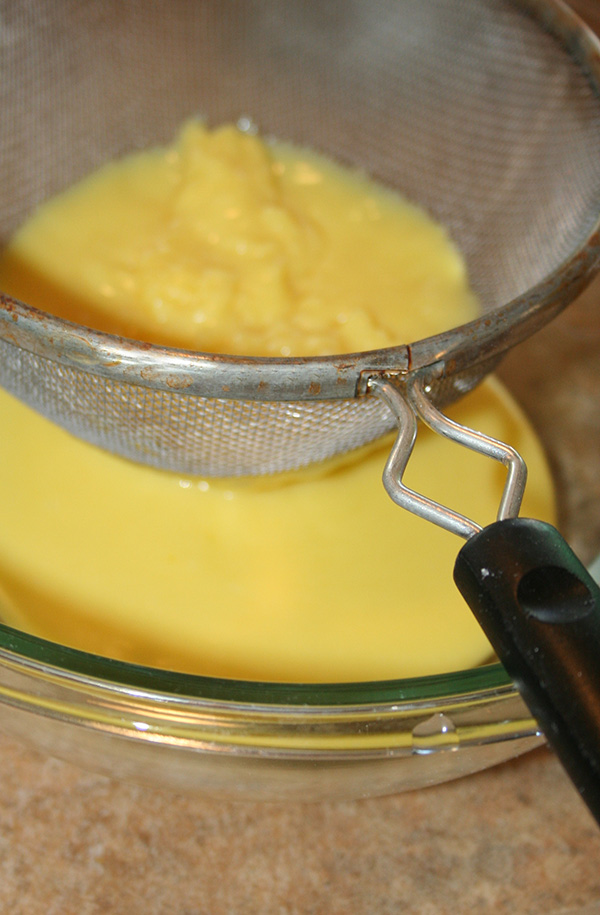 Step 7:
Transfer the strained mixture into an ice bath so that the mixture can cool rapidly. Once the mixture has cooled, remove from the ice bath. cover with plastic touching the top of the cream filling. This will discourage a "skin" from forming.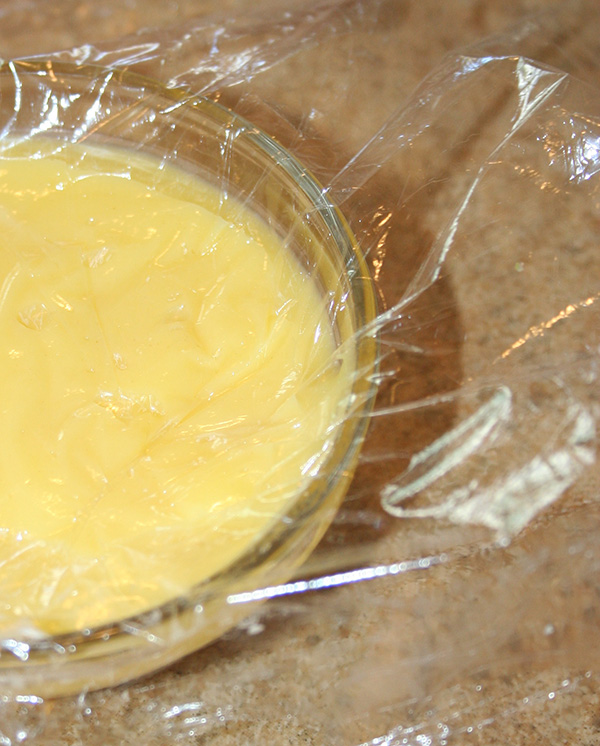 Refrigerate the cream until you are ready use.
Recipe notes and substitutions:
The color of this cream filling can vary slightly depending on the eggs you use. Farm-fresh eggs, for instance, tend to have more vibrant yolks and will yield a slightly more yellow-hued filling.
If you do not have both cream and milk, you can substitute 1 cup of half and half for the dairy in this recipe.
Brown sugar can be substituted for the granulated sugar if you prefer a slightly caramel-flavored filling.
While vanilla extract is a classic flavor for this cream filling, you can substitute any type of flavoring extract that you prefer or that you think will complement the finished baked goods you're going to fill. 
What's your favorite way to use cream filling?