Biscuits are one of my favorite bread items because they can pair with every meal of the day, from breakfast to dessert. There is nothing like a freshly baked biscuit — and with a cream biscuits recipe that is easy as this one, you will never have to settle for anything less.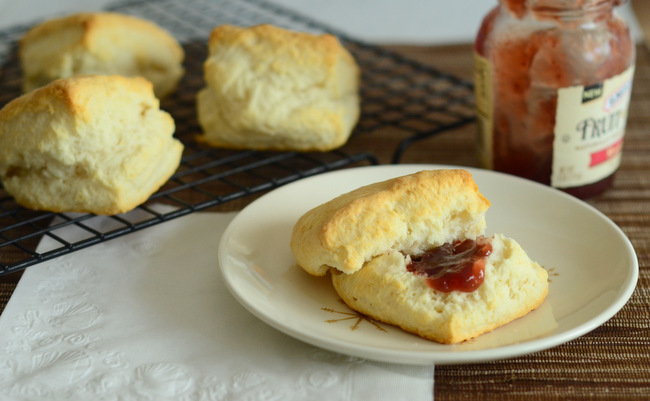 These cream biscuits are incredibly delicious. They have a satisfying fresh dairy flavor and just a hint of savoriness that will get your mouth watering. They have a slight crispness on top and on the bottom, but an interior that will melt in your mouth. 
And these biscuits only use two ingredients: heavy cream and self-rising flour.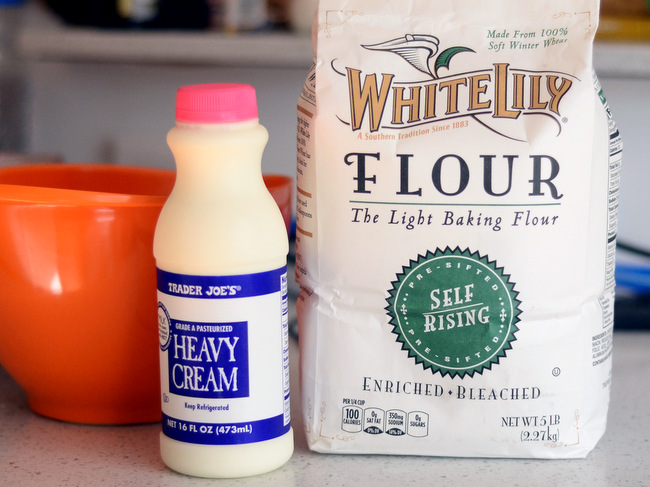 How can this recipe only use two ingredients?
Heavy cream is a rich dairy product that contains plenty of fat. Since it is high in fat, it tenderizes the dough for these biscuits exceptionally well, just as melted butter or oil might do. It has a mild dairy flavor that is a great base for a biscuit. 
Self-rising flour is a flour blend that already contains a leavening agent (baking powder) and salt. The ingredients are evenly distributed through the flour, eliminating the need to measure or sift any dry ingredients independently. The best known self-rising flour brand is White Lily and many biscuit-bakers swear by it.
If you don't have self rising flour or can't find it in the store, you can make your own by combining 1 cup of all purpose flour with 1 teaspoon of baking powder and 1/4 teaspoon of salt, then thoroughly whisking everything together. 
About this cream biscuits recipe
This recipe makes a small batch of biscuits, just four of them. This is because the biscuits are at their best when they are fresh from the oven. They are so easy to make, you don't need to weigh yourself down with leftovers that aren't quite as good as fresh baked.
If you want more biscuits tomorrow, bake another batch! That said, this cream biscuits recipe can be doubled if you need to make 8 biscuits.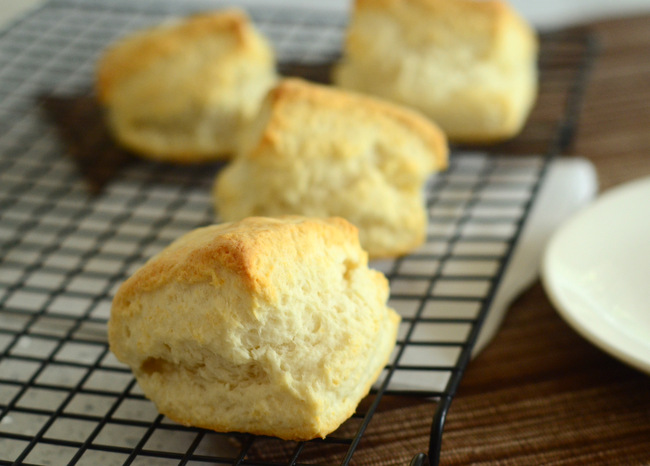 Easiest-Ever Cream Biscuits Recipe
Makes four biscuits
Ingredients
1 cup self-rising flour
3/4 cups heavy cream
Step 1:
Preheat oven to 425 F. Line a baking sheet with parchment paper.
Step 2:
In a medium bowl, stir together flour and 1/2 cup of cream. The dough should look shaggy and will not come together completely.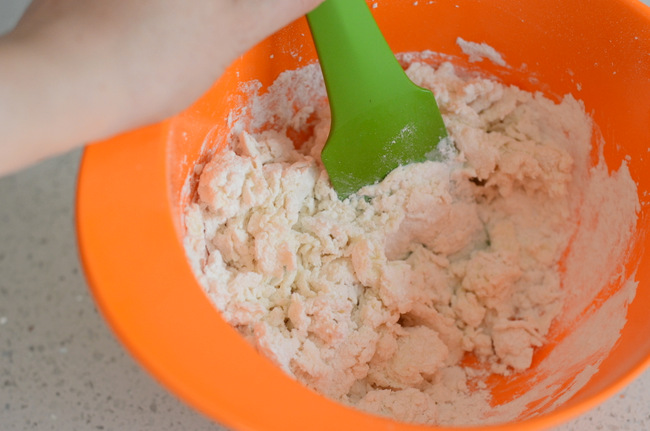 Gradually stir in the remaining heavy cream (you may not need every drop) until a stiff, not-very-sticky dough forms.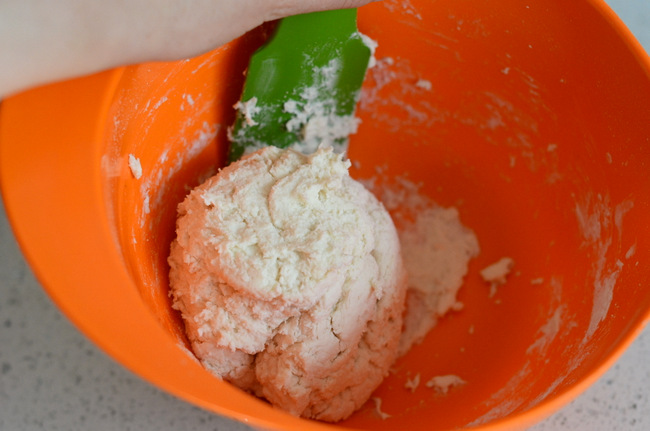 Step 3:
Turn the dough out onto a lightly floured surface and knead a few times by folding the dough over on itself. If the dough sticks to the counter like crazy, add some more flour in until it doesn't. Shape into a square that's about ½" thick. Cut into four equal squares and transfer the biscuits to the baking sheet.
Step 4:
Bake for 17-20 minutes, until biscuits are golden brown. Serve warm.