Want to vacation with three internationally recognized caked artists? Imagine cruising the Caribbean while hanging out, having meals together, and watching them demo the art of cake decorating. Now you can! Read on to learn how you can get up-close and personal with talented cake artists and make new connections in the world of cake decorating all in the context of an relaxing, exotic vacation.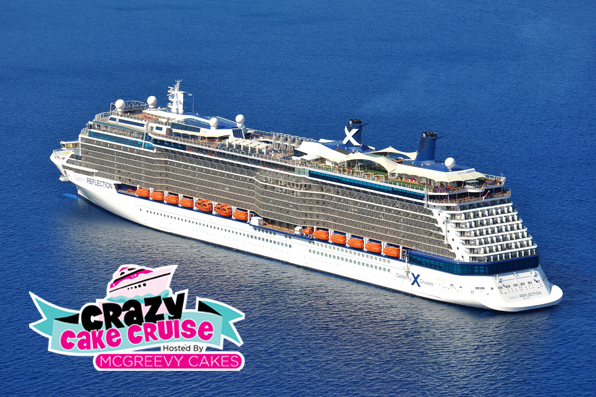 About the Crazy Cake Cruise
Next February, three talented cake artists (including two popular Bluprint instructors!) will be cruising the Caribbean, stopping off at Jamaica, Mexico, Grand Cayman and the Bahamas on daily tropical excursions, all while having a blast sailing aboard a top-of-the-line ship, enjoying the awesome on board entertainment included on a seven-day crazy vacation!
Gourmet food, amazing nightly shows, tons of fun activities for the whole family, AND some crazy cake fun thrown in along the way, including interactive demos, competitions and up-close and personal chat time with our three world class (and kind of quirky) cake artists.
Bring your spouse, your whole family, or just plan a friends' week retreat. And remember, this is not just for cake decorators — everyone is welcome!!
We've reserved a limited number of spots on the ship, so check out the rest of the details below, and get registered today! 
The Artists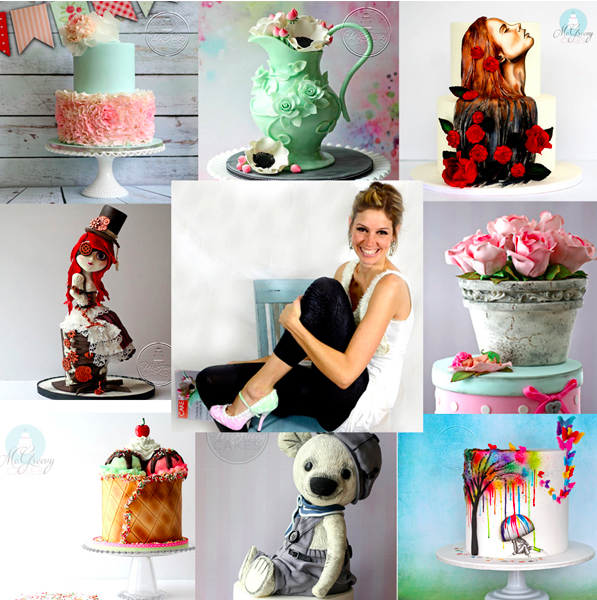 Shawna McGreevy
Shawna McGreevy is the founder of McGreevy Cakes and instructor of the online Bluprint class Cakes That Wow!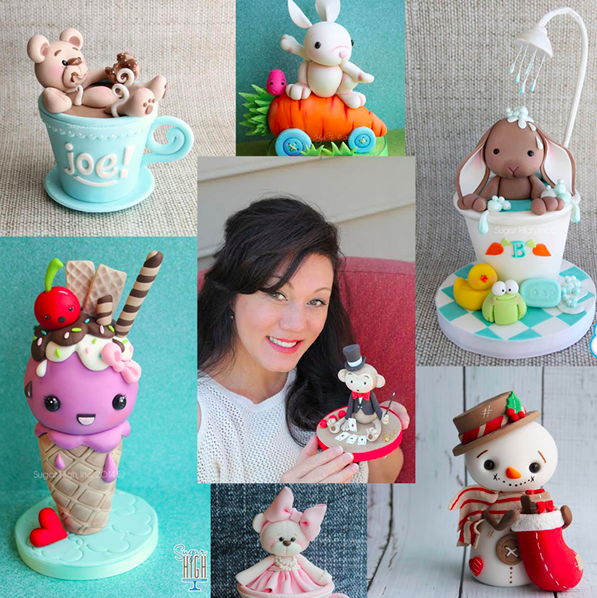 Brenda Walton
Brenda Walton is the founder of Sugar High, Inc., and instructor of the Bluprint classes Custom Cake Toppers: Step by Step and Too-Cute Cake Toppers!

Avalon Yarnes
Avalon Yarnes is the founder of Avalon Cakes.
Cake-related Activities
Live Demos
Sit back, relax and watch some live, interactive cake decorating demonstrations given by our three internationally recognized cake artists, Brenda Walton of Sugar High Inc., Avalon Yarnes of Avalon Cakes, and Shawna McGreevy of McGreevy Cakes.
Interactive Cake-Themed Game-shows
Fun is the main idea here, with a little bit of cake thrown in. Let the games begin as impromptu teams/contestants compete head to head to win bragging rights and cake-related prizes.
Ample opportunity to humiliate *AHEM* we mean, LAUGH WITH, our good humored cake artists, will be provided.
Interactive Q&A
Got questions you've been dying to ask an experienced cake artist? Wish you could discuss your biggest cake decorating challenges with artists who understand? These laid back Q&A sessions are a perfect time to learn some tips and grab some advice from some of the best decorators in the industry.  (And if they don't know the answers, they'll be sure to deflect with some distracting comic relief.)
Time to Just Hang
A vacation just isn't a vacation unless you can spend some relaxation time just hanging out with like-minded (crazy cake) people. There will be tons of time to enjoy island excursions, group dinners, exciting cruise shows and entertainment, and other onboard activities together the entire week.
On Board Class
With all of the fun sessions/activities planned for our time together on the ship, there will only be one, hands-on class available.
Avalon will be offering one, 4-hour class (split into two, 2-hour sessions) on learning to make wafer paper filigree flowers, for an additional cost. Details coming soon!
(All other cake activities mentioned are included in the cost of booking your spot on the cruise.)
Details
When: February 13 – 20th, 2016
Where: Port of Miami, Florida
For more info: Visit our website for all the details and to get registered
Deadline: Time is running out! Registration period ends October 1, 2015.