Are you a full-fledged cookie lover like me? I have a habit of developing cookie versions of other baked goods that I love. I like to take big flavors and compact them into a cookie — edible with one hand, fork-free, mess-free and uncomplicated.
In fact, this cranberry ginger cookie recipe is my personal spin on the ever popular fall favorite: the Starbucks Cranberry Bliss Bar. These cookies are soft, hearty and packed with a familiar flavor, not to mention delicious and very comforting!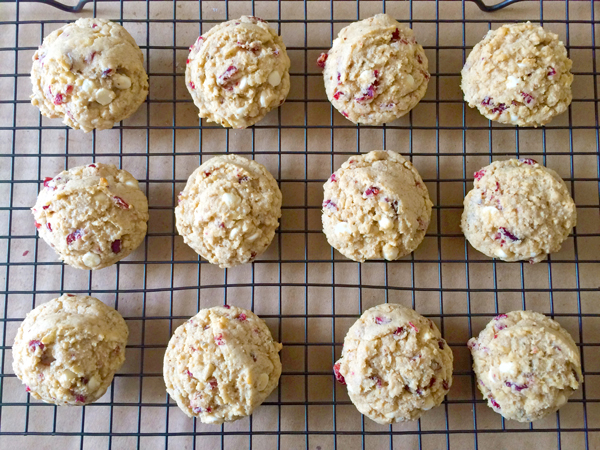 Recipe: Cranberry Ginger Cookies
Makes about 30 cookies
Ingredients:
1 ¼ cup grounded rolled oats
½ cup ground walnuts
1 cup flour
½ tsp baking powder
½ tsp baking soda
¼ tsp salt
½ cup (1 stick) unsalted butter, softened
½ cup granulated sugar
½ cup brown sugar
1 egg
½ teaspoon vanilla extract
½ cup white chocolate chips
½ cup dried cranberries, chopped
2 ½ tablespoons minced crystallized ginger
I like to shop for ingredients at markets where they have bulk self-serve bins. This way, you pay for only what you need and you're not left with mass amounts of product you might not use for a long period of time.
Step 1:
Using a food processor, ground the rolled oats until powdery.
Step 2:
Then ground the walnuts by pulsing them in a food processor until they are in small or fine pieces. I like them to be more on the fine side but you can have them more coarse for crunch. Ground the nuts first then measure ½ cup.
Step 3:
In a medium bowl, mix together the grounded rolled oats, walnuts, flour, baking powder, baking soda and salt. Set aside.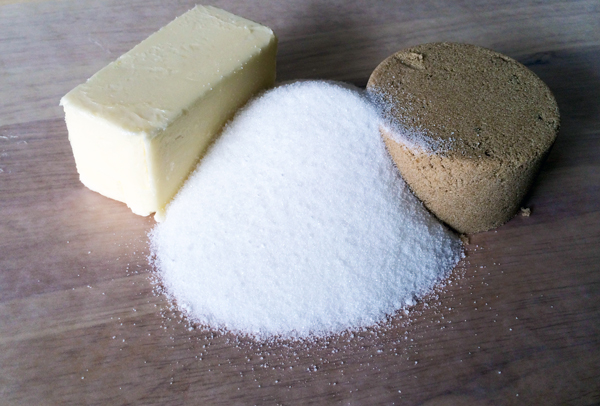 Step 4:
In the bowl of an electric mixer, beat butter and both sugars until fluffy.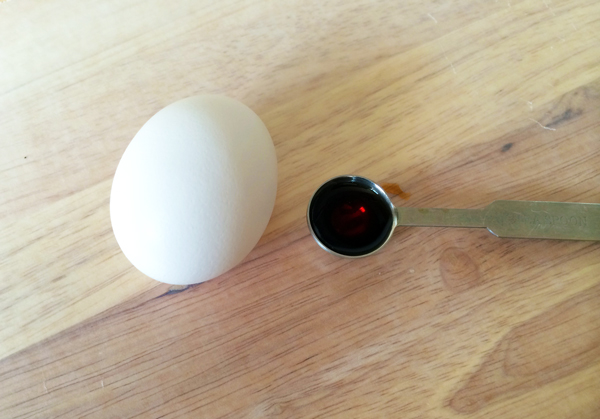 Add the egg and vanilla and beat until thoroughly combined.
Step 5:
Add the oat and flour mixture into the wet mixture and mix on a low speed until combined.
Step 6:
Rough chop the dried cranberries. This makes it easier to disperse evenly throughout the dough. Mince the crystallized ginger first, then measure out 2½ tablespoons.
Step 7:
Using a spatula, mix in white chocolate chips, dried cranberries and crystallized ginger into the cookie dough. Scoop portions using a cookie dropper and place portions in a container. Refrigerate the cookie dough for at least 15 minutes before baking.
Tip: You can keep portioned cookie dough in the fridge for 5 days or in the freezer for 1 month. Bake only what you need and bake more when you're craving! This way, the cookies you enjoy are always fresh from the oven.
Step 8:
Preheat oven to 350 F. Line a cookie sheet with parchment paper and place cookie dough portions 2-3 inches apart. I typically bake only a dozen at a time. Bake in the center rack for 9-10 minutes.
The cookies should not spread too much. The bottoms of the cookies should be golden when done, but the tops will be very light. Let them cool completely on wire racks. Enjoy!