This July, we asked the members of Bluprint's art community to create and submit cityscapes in any medium for the #BluprintCityscape Contest, and the result was a compelling glimpse into the places we call home.
The winner of this contest used pen and ink to incredible effect, creating a composition with head-spinning perspective and a spectacular sense of space and dimension. Take a look!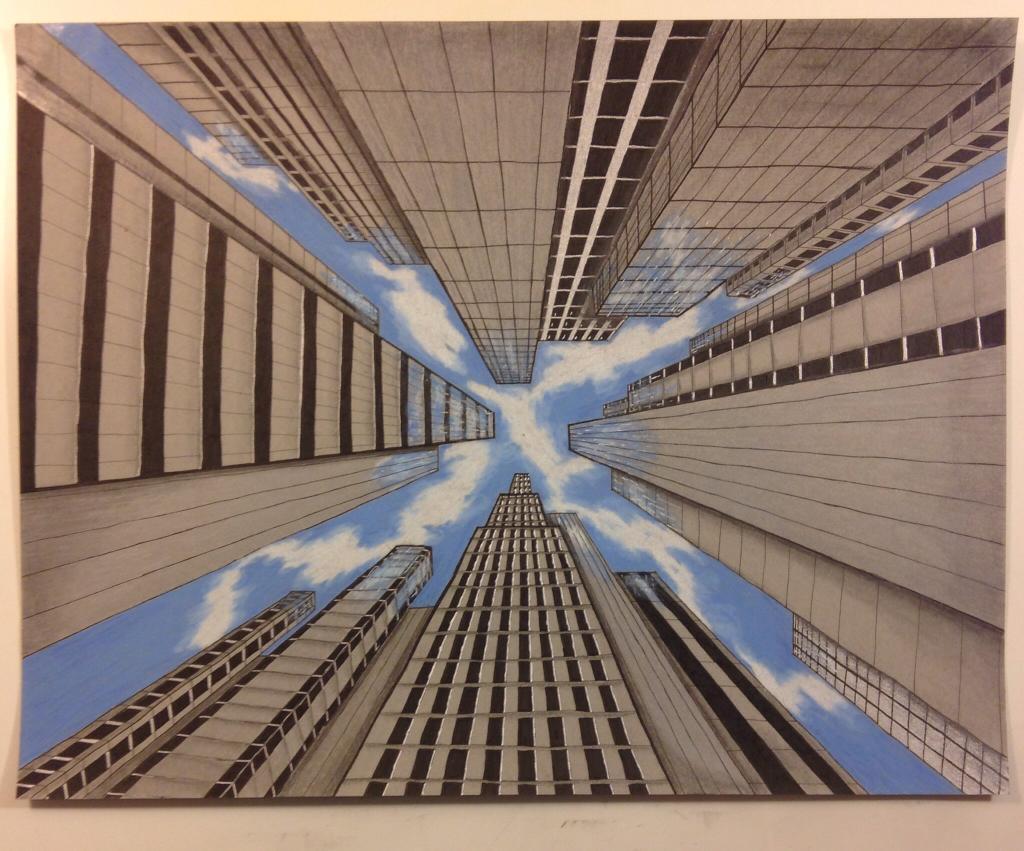 Bluprint member artistkierstan crafted this dramatic work using one-point perspective, and we love the way it leads the viewer's eye beyond the expertly drawn architecture to the small sections of sky visible above. This drawing reminds us how important it is to look past the hectic pace of everyday life to admire the natural beauty of the world, no matter how hard it can be to find.
[box type="shadow"]
Looking to improve your own perspective drawing skills?
Download our FREE PDF eGuide How to Draw With Perspective to learn how to create realistic, 3-D drawings you'll be proud to share!
Or, for a more comprehensive, in-depth class on drawing buildings, sign up for Art & Science of Perspective, taught by architectural illustrator Jeff DiCiccio.
[/box]
We can't wait to see what our talented members submit for our next drawing contest, which kicks off tomorrow on the Bluprint blog! Be sure to come back for all the details!
What do you find most challenging about drawing with perspective?