Last holiday season, we asked our members to donate handmade blankets to children in need for Project Linus, an organization that provides comfort to kids through crafted blankets. We were completely blown away by your response.
From beautiful quilts to comfy crocheted afghans, you sent in some of your most beautiful work for #Crafting4aCause. We also loved getting notes like this one, from Bluprint member bransonquiltldy, that said, "I am blessed to be able to donate quilts to those who are sick and in need of a good hug (from my quilts)."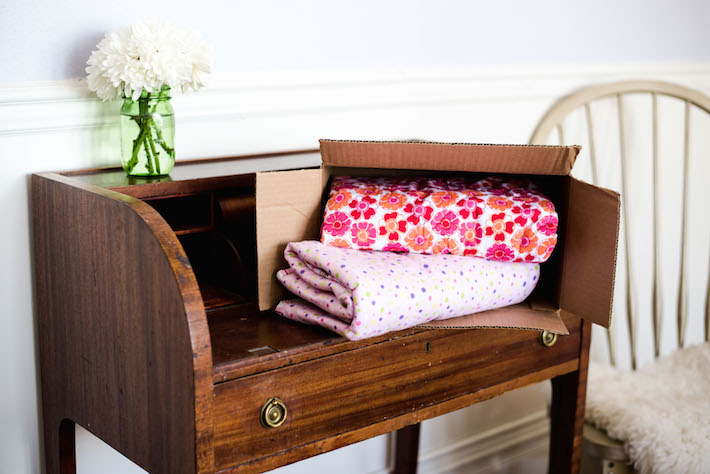 Read on to see a selection of the gorgeous donated blankets, and to learn how you can continue (or start) supporting this great cause today.
Crocheted, knitted, quilted & more. These blankets made a difference:

How can I help?
1. Simply create one or more blankets using new, washable fabric and the craft of your choice (blankets must be free of smoke and other contaminants such as mold, mildew and pet hair). Project Linus accepts blankets as small as 36″ x 36″ and as large as twin size. To help you get started, you'll find discounts on yarn and fabric as well as some free patterns on these quilting, sewing, knitting and crochet pages!
2. Share your blanket in Bluprint's project gallery with the #Crafting4ACause hashtag in the title (you can use it on social media, too!). Even if your project is still a work in progress, we'd love to see it!
3. Drop your blanket off at your local Linus Project donation site (use the map here).
Join the #Crafting4aCause Effort
Donate your talent and creativity by knitting, quilting, crocheting or sewing a handmade blanket for a child in need.Learn More »