Grab the tissues for this touching tribute from our Graphic Designer Margot, to her mom, Debbie.
In Margot's own words:
My mom does all crafts — knitting, crochet, sewing, cake decorating — but I want to tell you about the quilt she once made for me.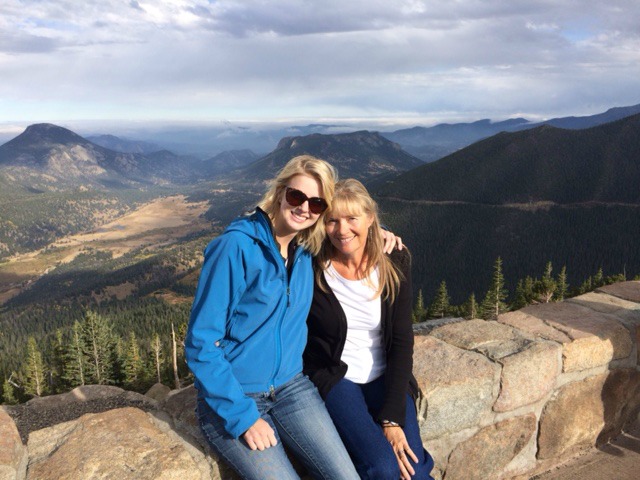 When we were kids, my mom made quilts for my brother and me. Funny enough, I never really appreciated mine until I started working at Bluprint and realized how much time, thought and love went into making it. Truly, she would spend days, sometimes weeks, at my grandparents' house with her own mother and sister working on these quilts. I think it was a good excuse to get them all together and to ultimately create something that means something special.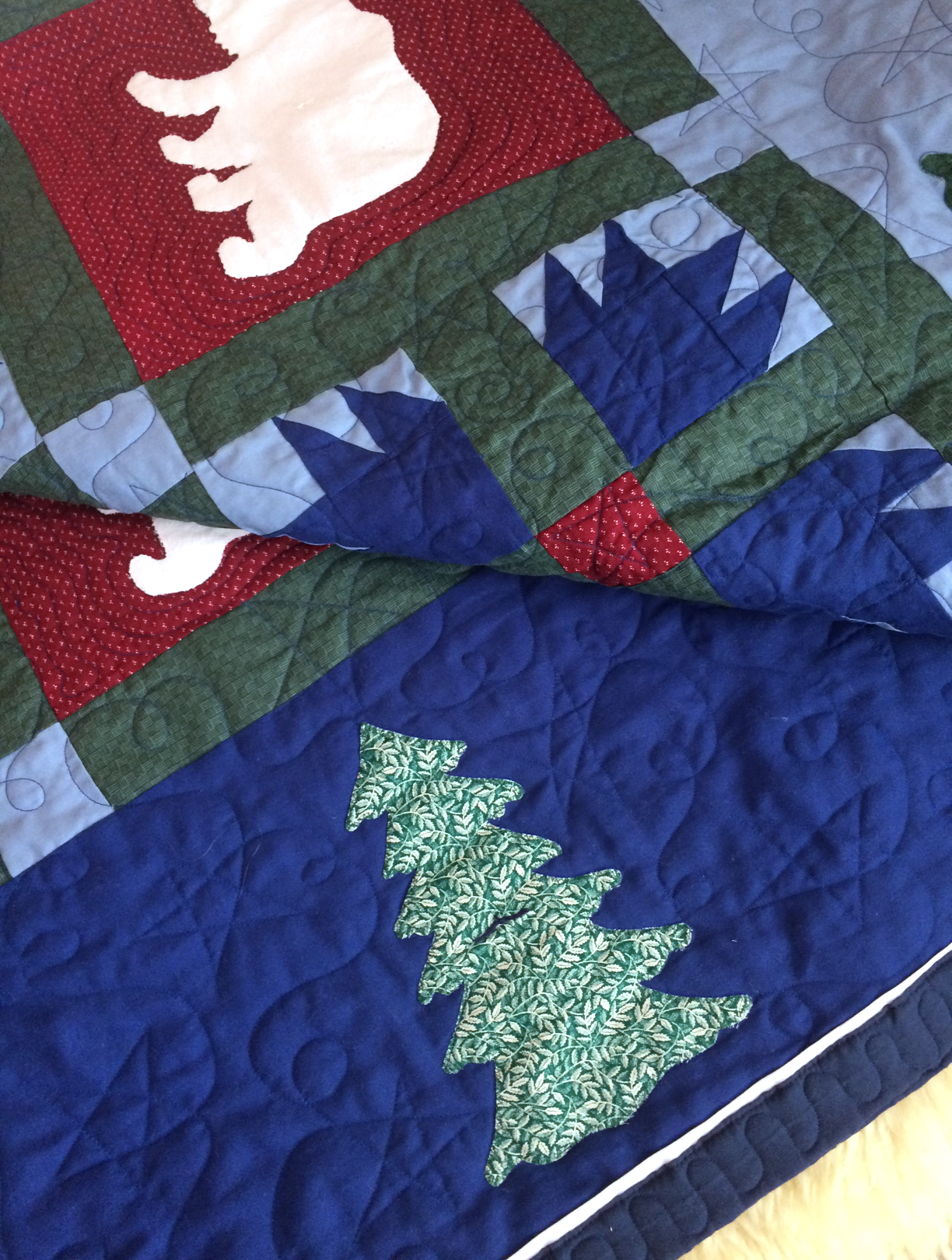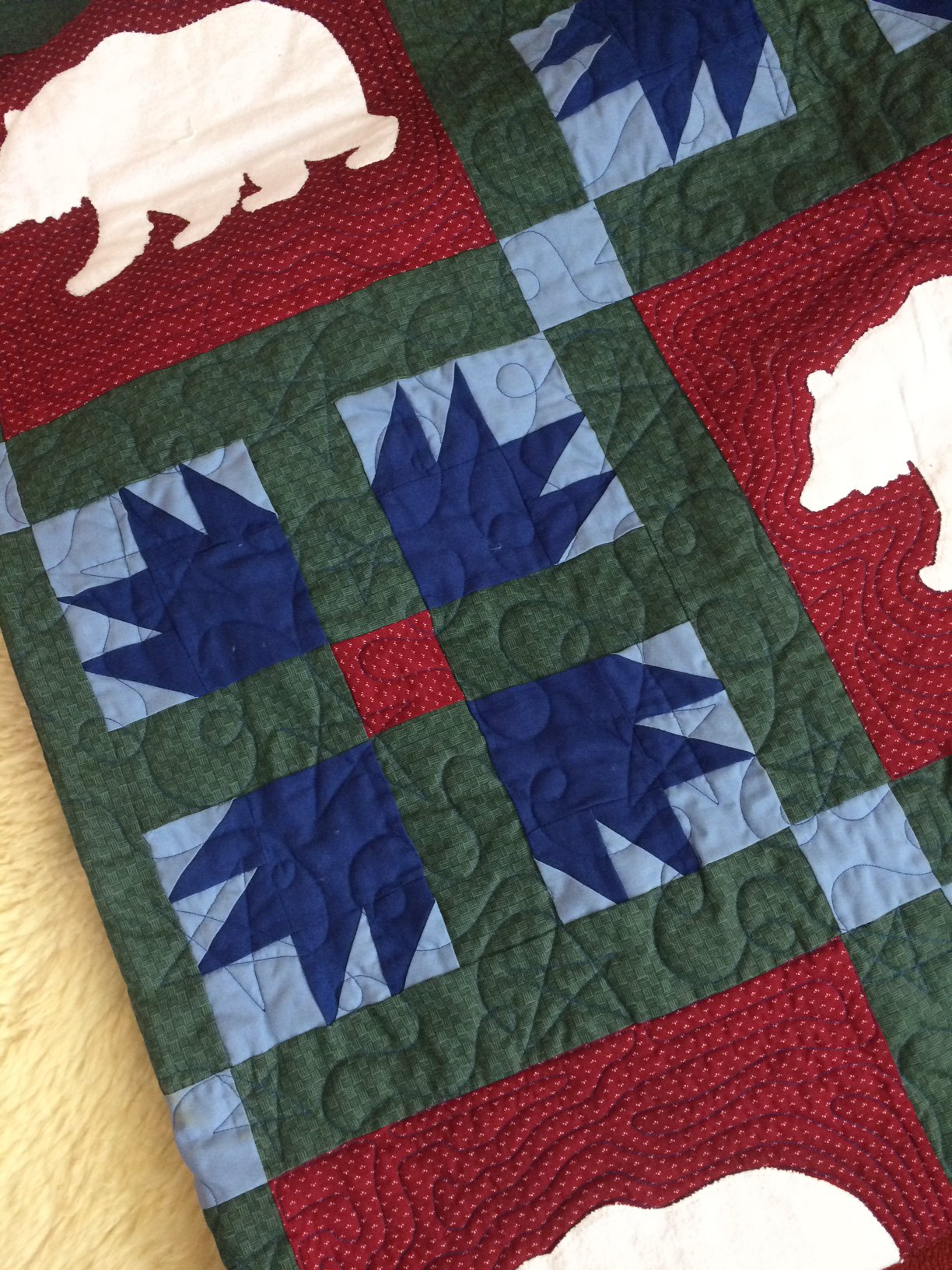 The quilt I'm talking about now is a mountain polar bear quilt. I just recently started using it a lot more. In fact, I keep it on my couch and find myself admiring her hard work all the time. Truthfully, this quilt means a lot more now that I'm older and I've started to display these things rather than keep them in a trunk somewhere. In fact, now I have one quilt from my grandmother, whom I never met, one from my mother, and one from my best friend that I keep out.
Connected through craft
It's pretty special to be able to say that my mom has taught me, and even my best friend, all of her crafts. Doing so was a way that we bonded when I was a kid and now, sometimes, it feels like we are the only people left crafting! We often geek out about fabric, yarn and new patterns, and I love that she's always making gifts for everyone all the time.
My mother's understanding that handmade means more has taught me to be an achiever; to be patient and to plan. And to be honest, the more that I think about it, I probably owe my love for design, and my deep designer roots, largely to her and her own love for crafting. What a gift that is!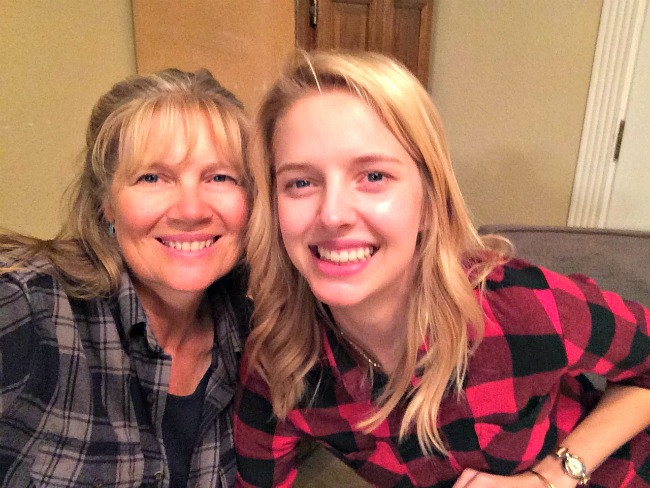 No One Makes It Like a Mother
Nothing would be as sweet if it weren't for moms. We're celebrating the women in our lives and the magic they make all month long. Click the photo below for more heartwarming stories.