I'm not a big fan of turtlenecks. When I wear them, I find myself pulling at the neck of the sweater constantly, wishing I could escape the death grip of the knit fabric. But a cowl neck, on the other hand, is the perfect balance between comfort and style.
Cowl neck sweaters are the looser, more laid-back cousin of the turtleneck. You get the warmth around your neck, but the style is a little more casual and trendy. Plus, the cowl neck is a little more versatile since it can be worn even on milder days.
Add one of these cowl neck sweater knitting patterns to your wardrobe.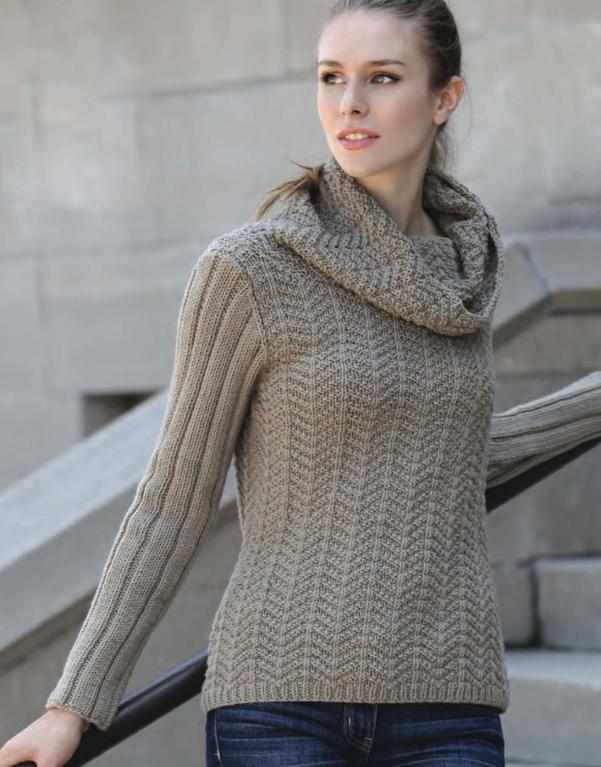 Photo via Patty Lyons
1. Herringbone Cowl Pullover
If you can knit and purl, you can stitch this gorgeous herringbone. The cowl neck is made from the same herringbone stitch as the body of the sweater, giving it plenty of texture. There's warmth in the sleeves, too; the snugness of the ribbed stitch is enough to shield your arms from the cold.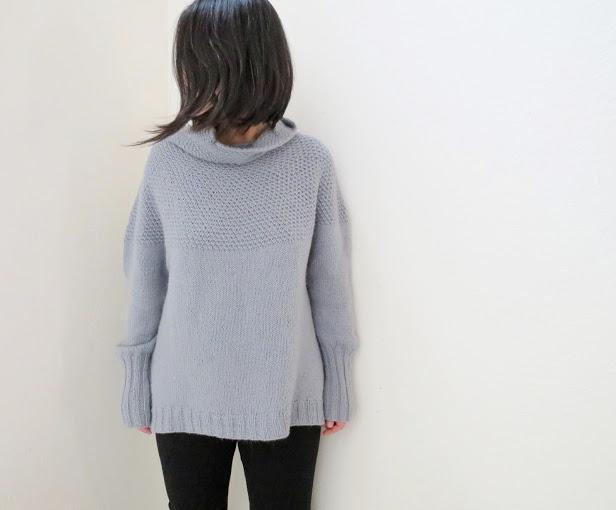 '

Photo via yellowcosmo
2. Cowl Belle
If you're looking for a loose sweater that's ideal for lounging around, try this pattern. It features a textured yoke and cowl in eight different sizes with 3″ – 6″ of positive ease that will make you want to curl up by the fire on freezing cold days.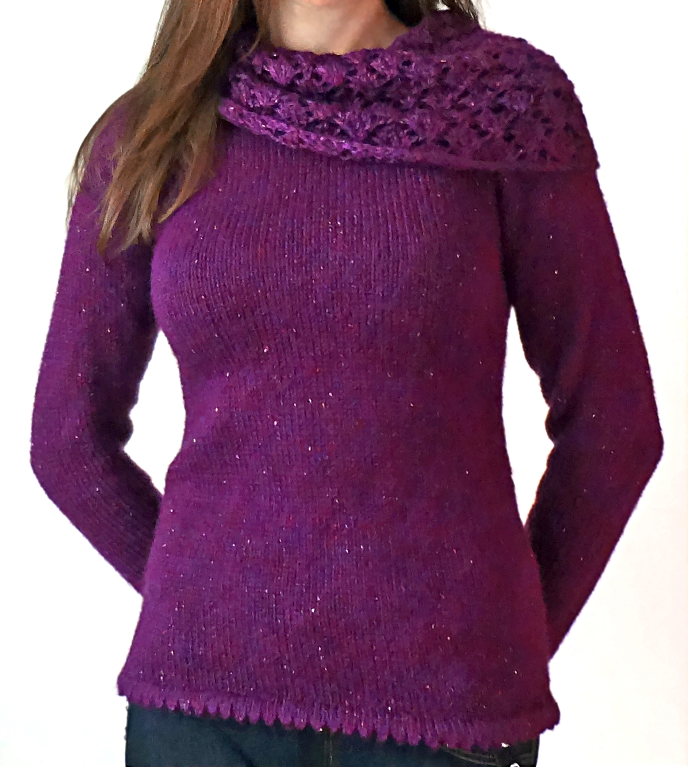 Photo via Melara
3. Lacy Cowl Tunic
An open lace stitch keeps the cowl neck of this sweater light and airy. The lacy cowl has enough drape for multiple style options, like pushing the cowl over to one side or even over both shoulders.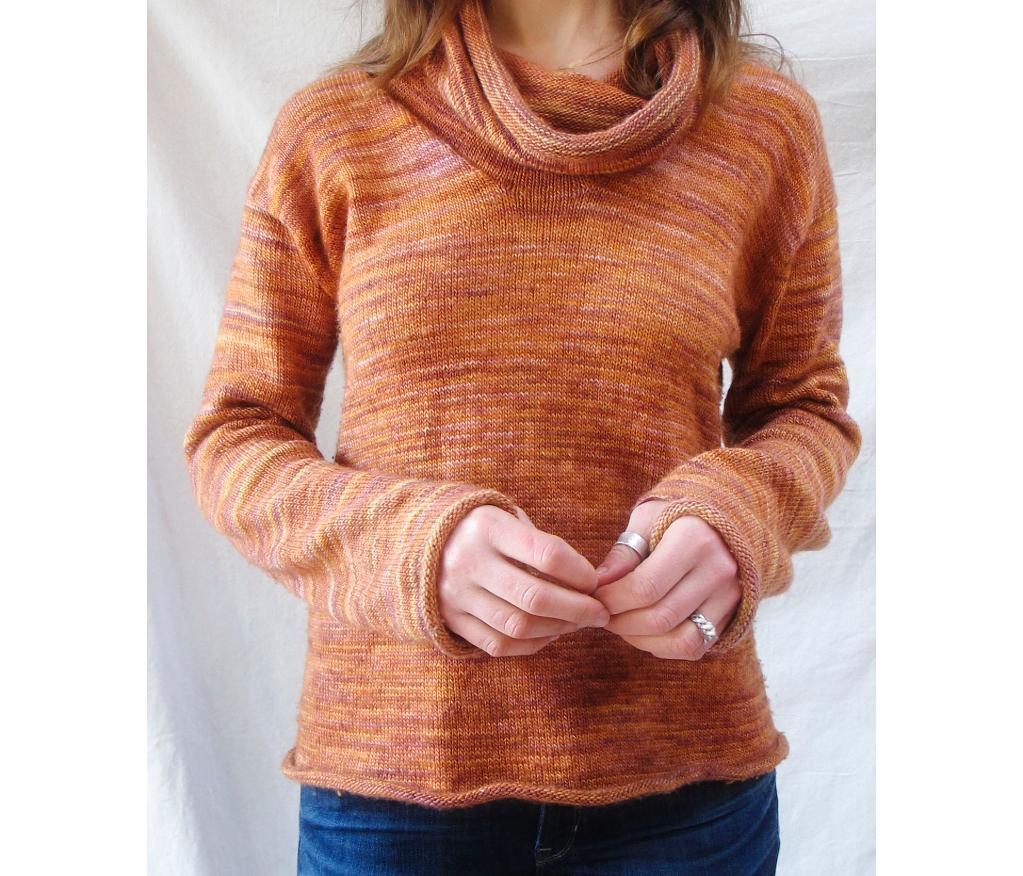 Photo via Jwrobel
4. Sunset Cowl Neck Sweater
Knitting this sweater with a fingering-weight yarn gives it a lot of movement, especially in the cowl neck. The built-in thumb holes allow you to keep your hands warm without toting around a pair of gloves.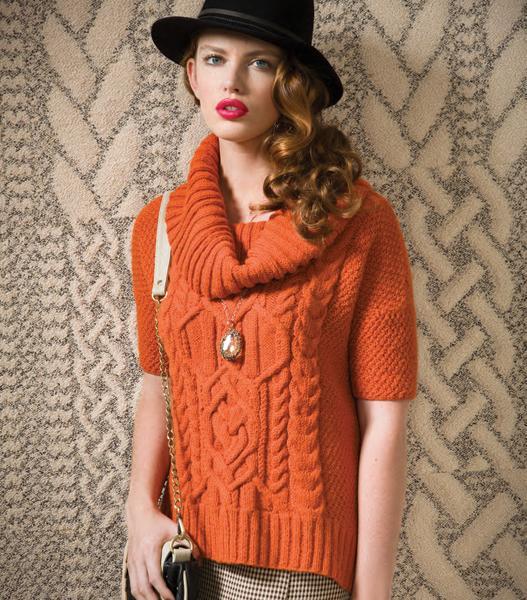 Photo via Vogue Knitting
5. Cowl Neck Top
Breeze through the ribbed cowl of this top and focus your energy on those beautiful cables instead. This cowl neck has short sleeves for a style that's focused more on fashion than warmth. If you need an extra layer, add a long-sleeved shirt underneath.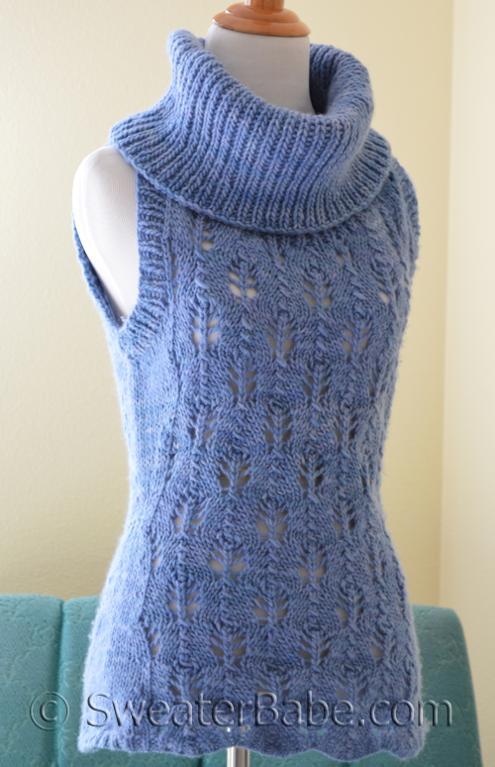 Photo via SweaterBabe
6. Malabrigo Sleeveless Cowl Neck Sweater
This sleeveless cowl can be worn over a long-sleeved shirt or even worn over a tank top if you need some breathing room. The cowl stands up like a turtleneck, but it won't hug your neck tightly. And thanks to the lack of sleeves and open lace stitches, you don't even need that much yarn to complete it.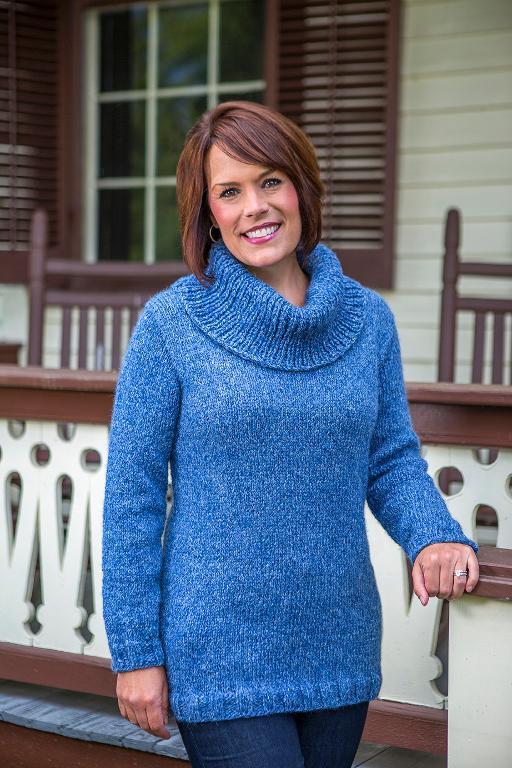 Photo via Basix
7. Killington Top-Down Pullover
This is a great choice for a basic cowl. You'll breeze right through the stockinette stitch body, making it a great knit to work on while you are watching television or listening to podcasts.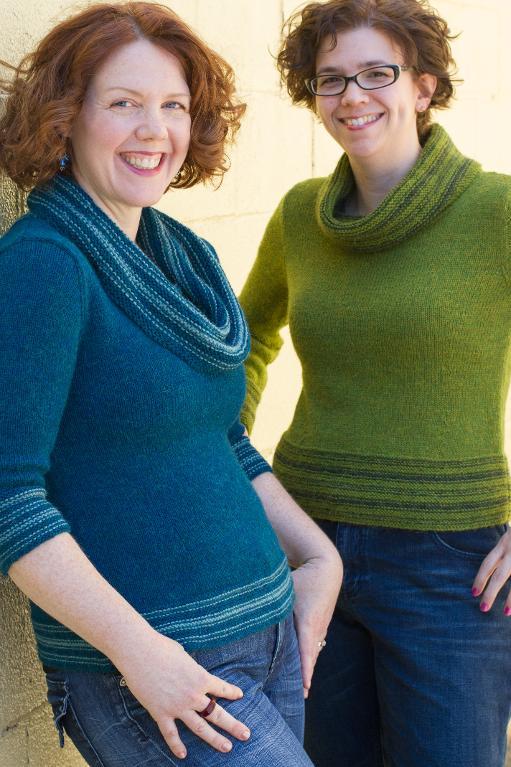 Photo via Amy Herzog
8. Trimmings
Like most of Craftsy instructor Amy Herzog's sweaters, this one is full of customization options. Choose from different sleeve options, hem heights and necklines for a total of eight possible sweaters. If you want to customize the sweater for your body, check out Amy's Sweater Modifications for a Custom Fit class.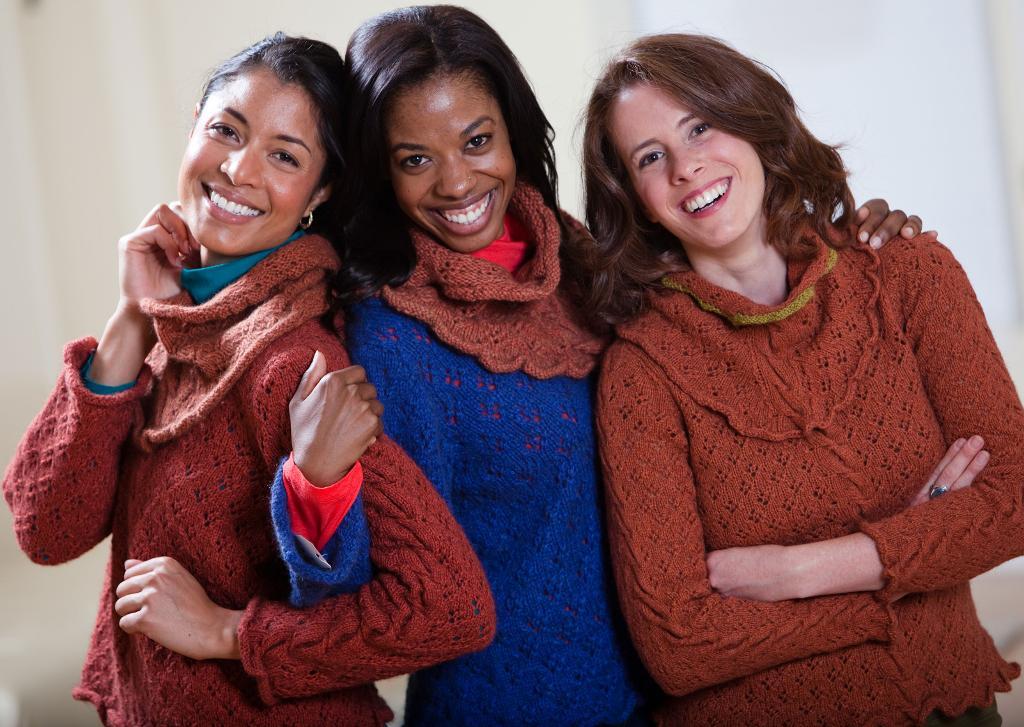 Photo via Jill Wolcott
9. Goddess Collection
The eyelet pattern and a cable are both building blocks for this incredible collection. Use the basic pattern to make sweaters, hats, cowls and more for a total of 63 pattern options. The sweater alone can be knit with your choice of three different yarn weights, so you can control the drape and style.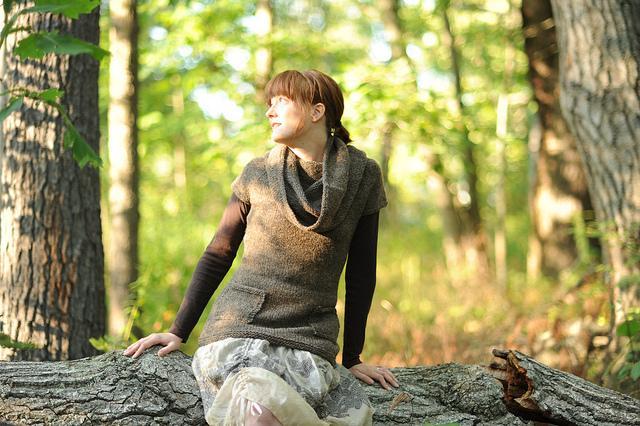 Photo via Cecily G M
10. Idlewood
The cowl on this tunic can also double as a hood. The designer designed this for the Rhinebeck Sheep & Wool Festival so that it could be worn alone during the day and with a jacket after the sun goes down. With the right layers, this pattern will take you from fall all the way through spring.