Fashion design is always a great source of inspiration for incredible cakes — now it's time for the world of couture to adorn the small and unassuming cupcake. Remember those bright rainbow be-speckled gems swirled with vanilla buttercream that you enjoyed as a child?
Well this sequin studded haute couture-inspired cupcake is definitely not that… instead here's a cupcake that's not only grown up, but utterly fabulous, darling! Follow our tutorial to create a fashion-inspired cupcake perfect for any fashionista.
How to create a couture cupcake so stylish it'll be the perfect accessory this season!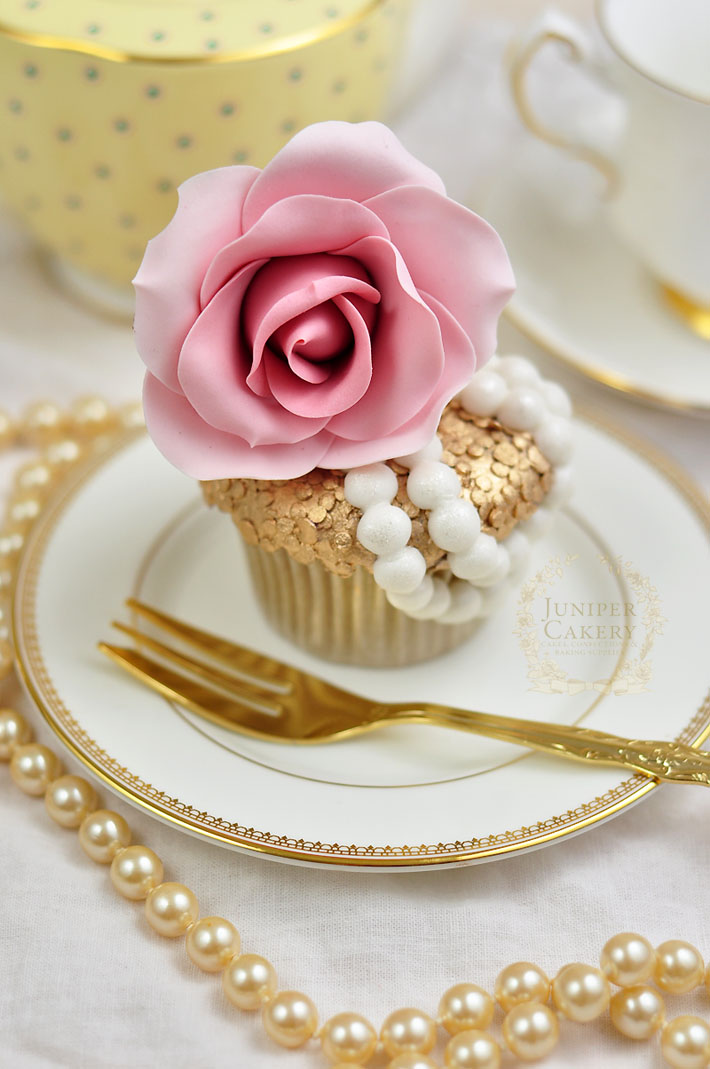 All photos via Juniper Cakery
Creating a couture-inspired cupcake design is exciting. It means that you can delve into jeweled elements, luxurious textures and exclusive looks without the huge scale of a blank cake which, at times, can seem pretty scary.
We've created a glamorous haute couture-inspired cupcake that's simple to create yet breath-taking to behold. Read on for our tutorial on how to design and decorate a couture-inspired cupcake – it's not as hard as you think!
Materials needed:
Freshly baked cupcake(s)
Buttercream
Different colored fondant (we used white with three tones of dusky pink)
Edible gold lustre paint or dust
Paintbrushes
Pearl or bead silicone mold
Scalloped circle cutters
Confetti sprinkles
Edible glue
Pearl luster dust or paint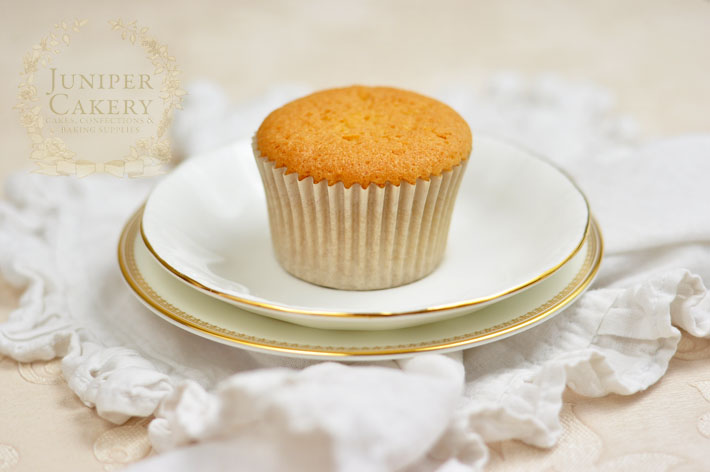 Step 1:
Make sure your cupcake is slightly domed before your begin to decorate it with a 'flat ice' of rolled fondant.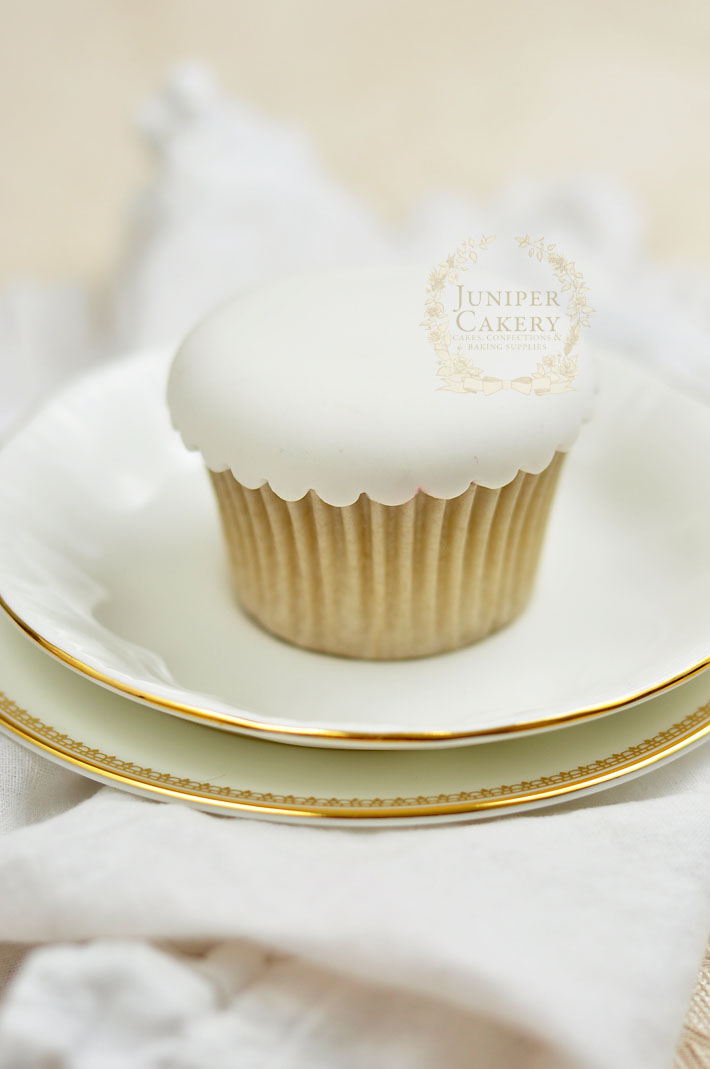 Step 2:
We iced our cupcake with fondant by using a scalloped circle cutter a little larger than the circumference of the top of our cupcake. Start by applying a little buttercream, roll and cut out your fondant, lay over the top and gently smooth the edges out and down the dome of the cupcake.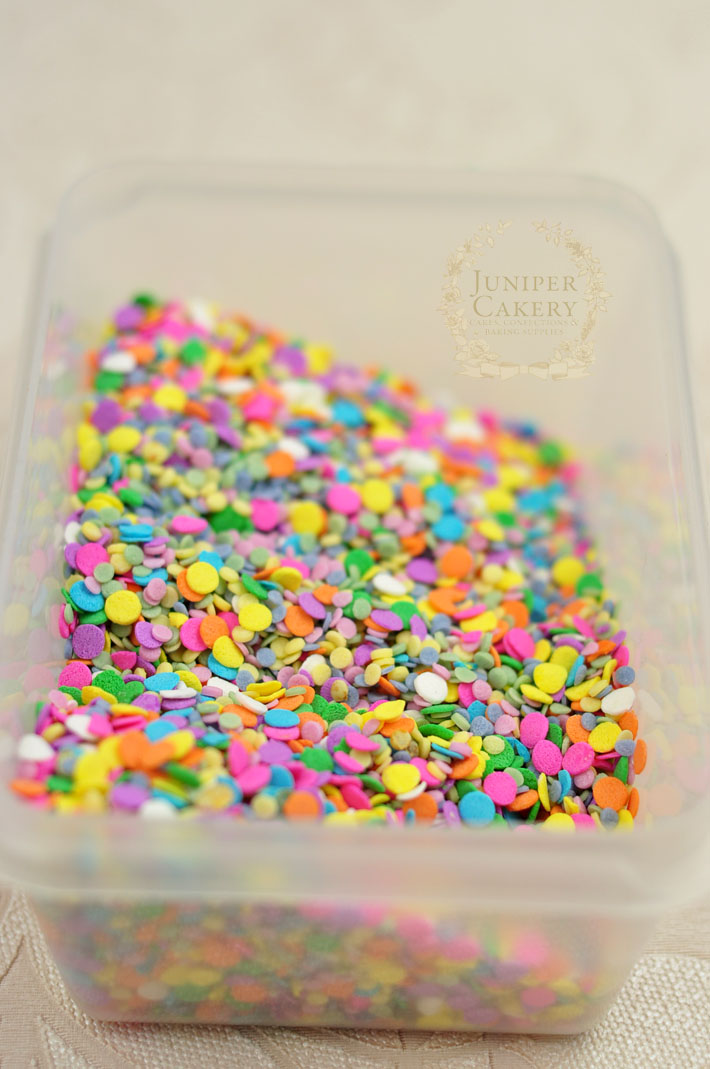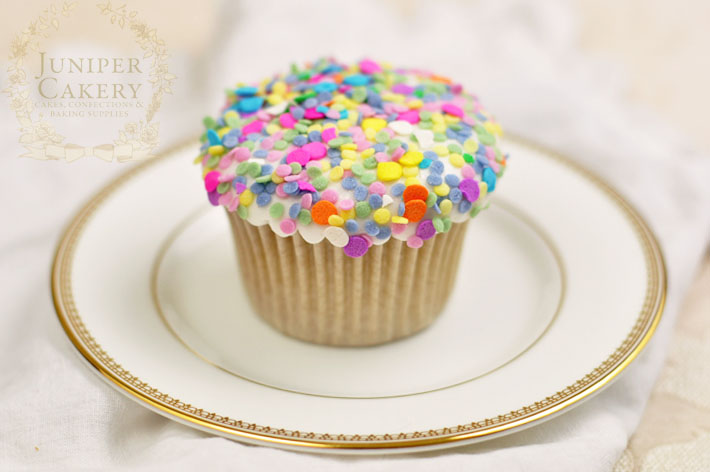 Step 3:
To create the stunning fashion inspired golden sequins paint edible glue on your fondant iced cupcake. Then sprinkle lots of sequin confetti sprinkles on top. Press down lightly if needed.
Step 4:
Now take some edible metallic paint and transform your sprinkles into glistening fashion-worthy sequins!
Of course, if you want a different look to the glistening on-trend sequin look, but still want a couture-inspired cupcake why not add a quilted or tufted look to your fondant with a veining tool, ruler and sugar pearls. You can even use leather or moc-roc embossing mats and a little confectioner's glaze to create a sleek leather look!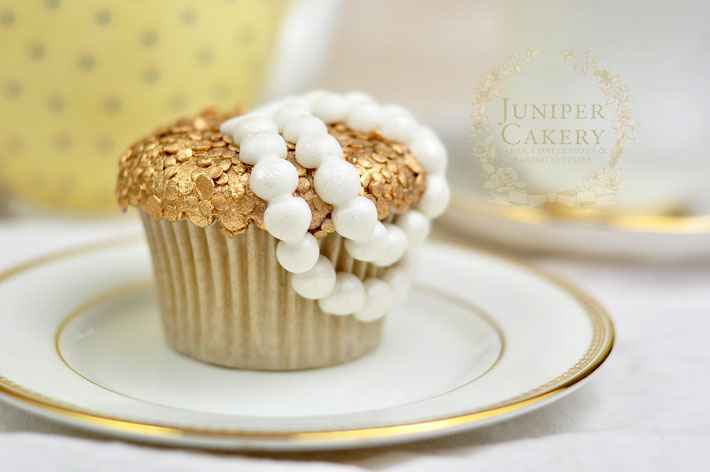 Step 5:
Using a pearl or bead string/rope mold create a few strands of white fondant pearls. Dust them with edible pearlescent luster dust and attach to your sequin encrusted cupcake with edible glue.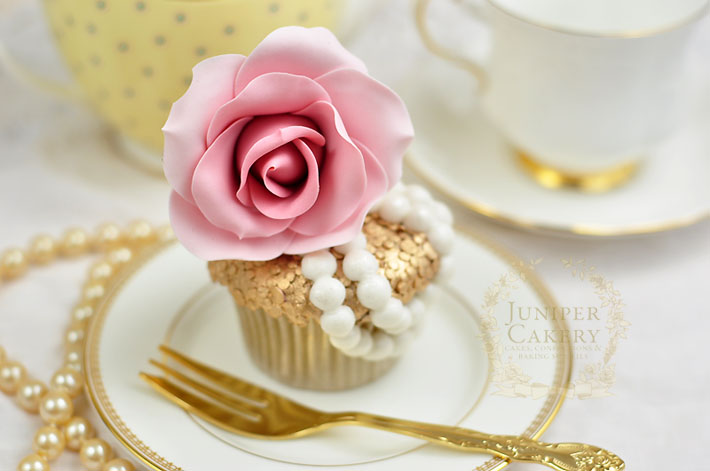 Step 6:
Add a pretty sugar flower on top. We created a pink ombré gum paste rose to perch slightly to the side of our cupcake, but some fabulous ideas would be to add fondant bows, isomalt jewels, sugar cameo brooches or ruffled corsages!
To discover how to create beautiful sugar roses sign up for Nicholas Lodge's The Ultimate Sugar Rose today for a wealth of tips, tricks and advice!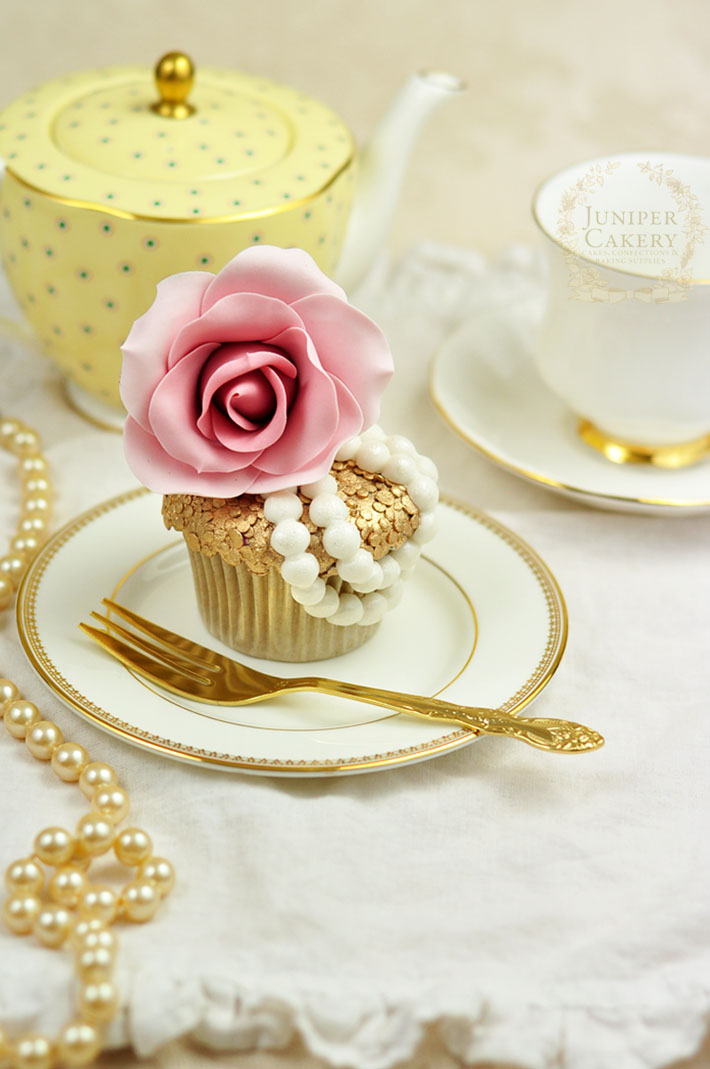 Creating a stunning yet sweet couture-inspired cupcake is all about texture and glamour so remember to play with different elements of fashion such as stitching, pearls, jewels, ribbons, pleats, sequins, etc. Always consider luxury too and you'll be sure to create a haute cupcake perfect for fashionistas!
Learn to make s'mores cupcakes, blueberry pie cupcakes, lemon meringue cupcakes, hi-hat cupcakes, lavender crème brûlée cupcakes & much more with the online cake decorating class The Perfect Cupcake.