Want to ramp up the design of a simple top or dress? Adding soft gathers to the neckline or shoulder is an easy and effective option.
Most designs of commercially made garments start from a basic sloper silhouette. By manipulating the side bust and waist darts, which are essential for adding shaping so garments fit the contours of our bodies, all kinds of beautiful styles and designs can be created. Moving the darts to other locations within the bodice, or converting them into other forms of shaping, like gathers, changes the style entirely. And, it's surprisingly easy to do.
Learn how to convert darts to gathers, and with just a few modifications to a basic bodice, you can personalize a look that's all your own!
In a previous post, the side bust and waist darts were easily converted into princess seams, another effective shaping and design conversion.
This post will explore how to convert the side bust and waist darts on the bodice into soft gathers at the neckline. The very same technique can use for creating gathers at the shoulder seam as well. Take this even further and the same technique can be used to create tucks or radiating darts wherever you want them.
Here are the steps to converting the side bust darts and waist darts into gathers at the neckline: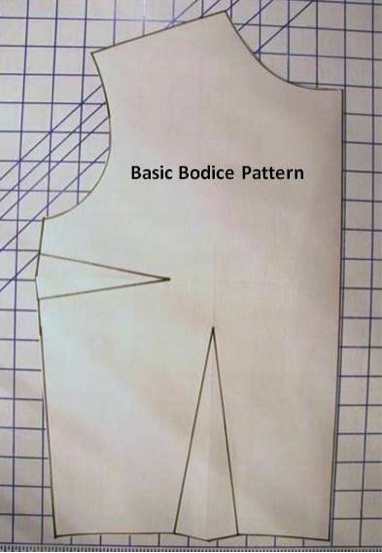 1. Begin with a basic bodice pattern with a side bust dart and a waist dart. Make any adjustments for fit to these darts before proceeding to the gathering conversion.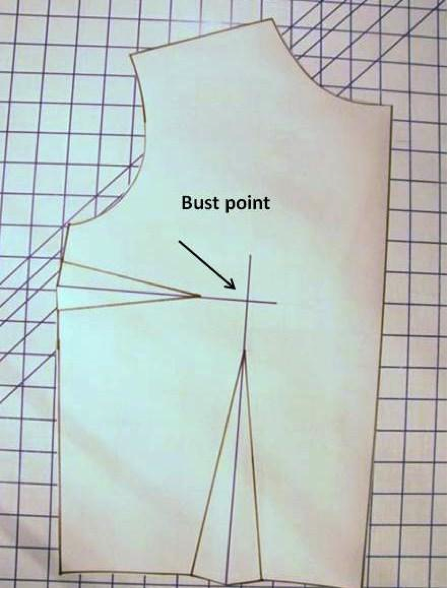 2. Draw lines from the center point of each dart through the dart apexs until both lines cross one another. This is the bust point.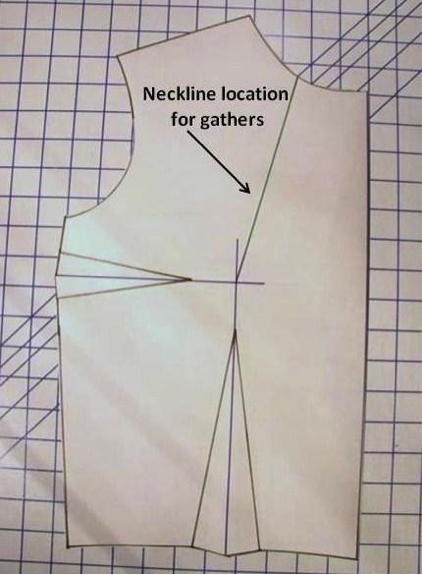 3. Draw another line from the center point of the neckline (or shoulder line) to the bust point to create the location for the gathering.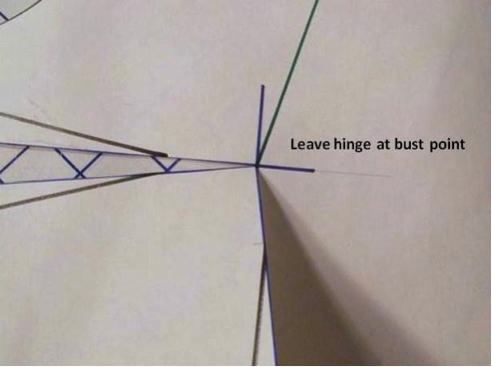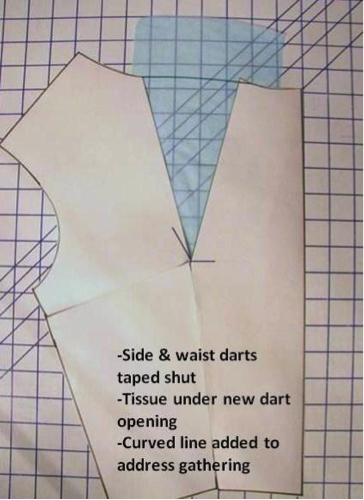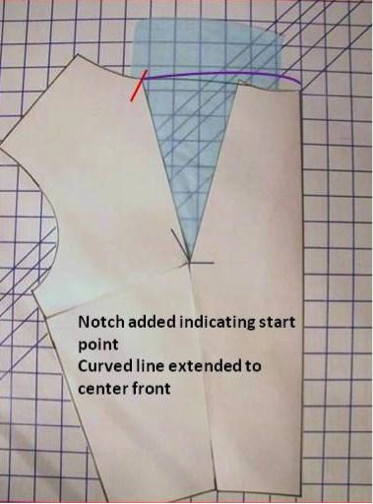 4. Cut each of the three lines up to but not through the bust point. Leave a small hinge for each cut. Now tape shut the side and waist darts. This will open up the neckline dart. Place paper underneath the opening and draw a curved line where the gathers will be. Extend the curved line to the center front. This will now provide enough fullness to fit the bust. Add a notch to the pattern to indicate where the gathering is to begin.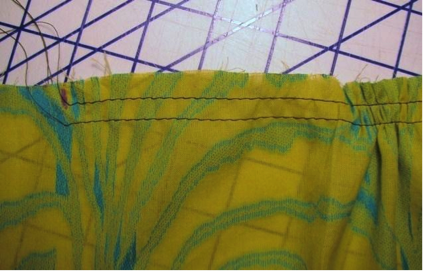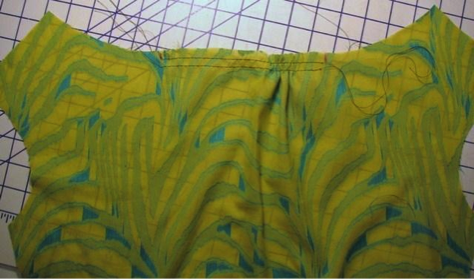 5. To sew in the gathers, stitch two rows of gathering stitches (first row 3/8" from the top edge, second 6/8" from the edge) between the two notches leaving substantial thread tails at each end. Pull the bobbin threads of the gathering stitches and gather the neckline making sure the gathers are evenly distributed. Finish the neckline as desired either with a facing, bias strip trim, or collar.
That's it! You now have your own beautifully constructed gathered neckline!