Everyone knows about ketchup, mayonnaise, mustard and sriracha. But what about ajvar, chow-chow and comeback sauce? These condiments from around the world prove that there's plenty of saucy flavor just waiting to spice up and round out your next meal. 
Whether it's a spicy spread for sandwiches, a creamy dipping sauce for fries or a versatile sweet-and-sour sauce to complement your Chinese takeaway, you're bound to discover something new and delicious in this roundup of unusual and interesting condiments. 
Ajvar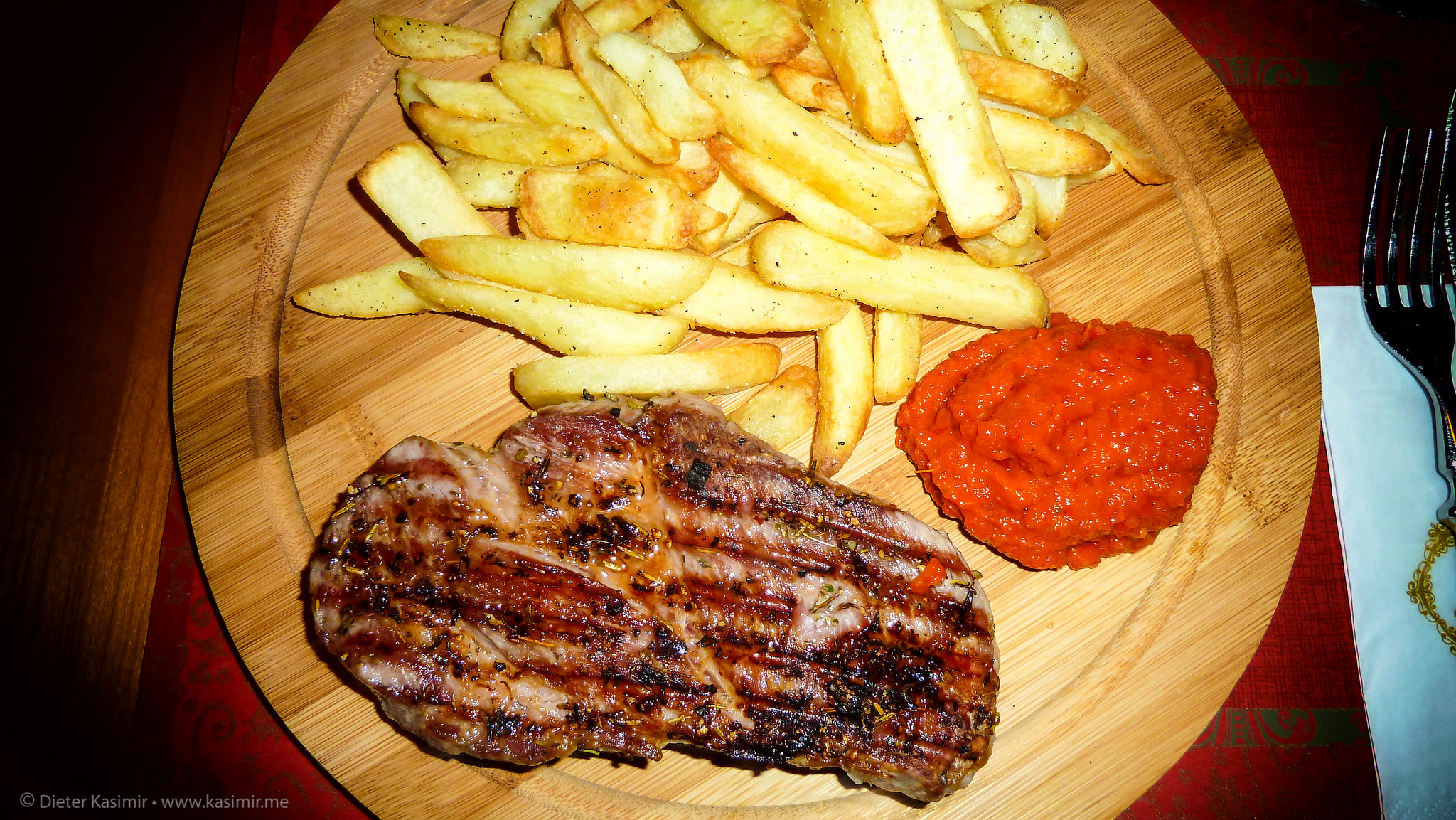 Photo licensed via Creative Commons by Flickr member Dieter Kasimir
What it is:
A sweet, tangy red sauce made with red bell peppers, eggplant, garlic and spices. While it's often called a "relish," this Serbian concoction can vary in texture, and is sometimes thick and paste-like, similar to a hummus or babaganouj; at other times it is chunky, like a salsa. 
How to use it:
Ajvar tastes great as an accompaniment to grilled meat and fish. It also makes a perfect accompaniment on top of hummus, to serve with homemade pita bread (try it with our homemade pita bread recipe!). Or, it could be used as a spread on sandwiches. 
Banana ketchup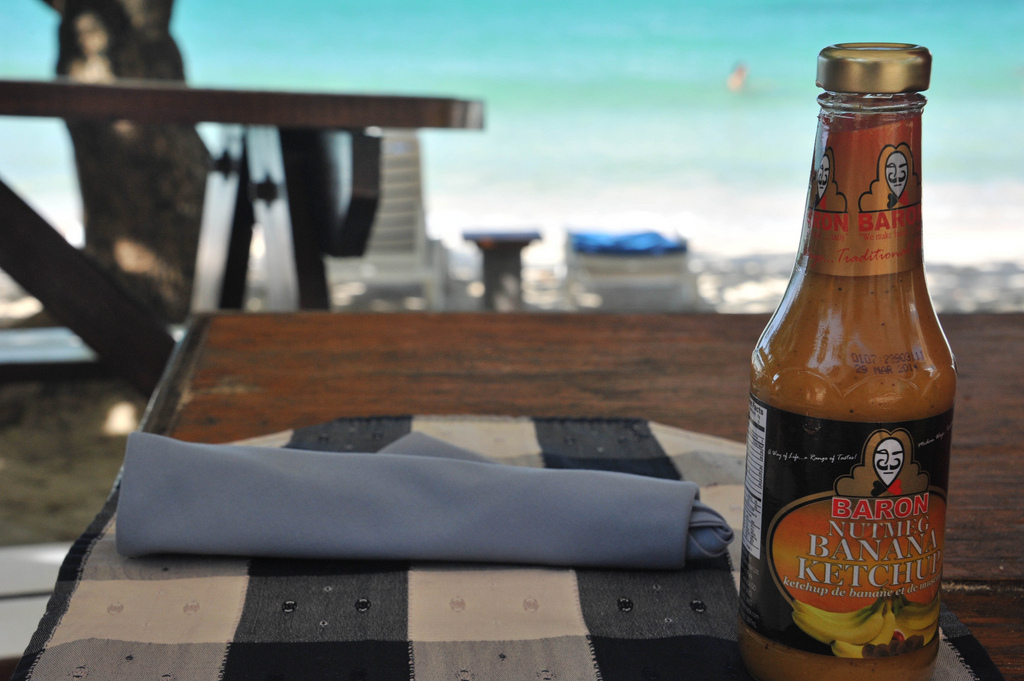 Photo licensed via Creative Commons by Flickr member Rein Ketelaars
What it is:
Think of regular tomato ketchup, but remove the tomatoes and replace them with mashed banana. That's the idea here — it's a little weird, but actually quite wonderful. Made with bananas, vinegar, a little sugar and spices, this is a popular condiment in the Philippines.
How to use it: 
This unique condiment is considered a key ingredient in "Filipino Spaghetti," a simple hot dog-and-noodle dish served with a tangy sauce. It can also be used similarly to regular ketchup: with meats, french fries, burgers, etc. It's also great mixed with rice or used on top of eggs.
Try it on top of our easy grill-less burger recipe.
Chow-chow
What it is: 
A pickled relish, made from a mixture of vegetables such as green tomatoes, cabbage, onions, carrots and legumes. The ingredients are preserved in pickling spices, and then it is used as a cold condiment or relish. Because the mixture of vegetables can vary, the color of chow-chow can also change. 
How to use it:
The tangy-acidic flavor of chow-chow makes it a pleasing complement to rich dishes. Use it as a flavoring for mashed potatoes or a topping for roasted meat. Sometimes it's even served as a side dish.
Comeback sauce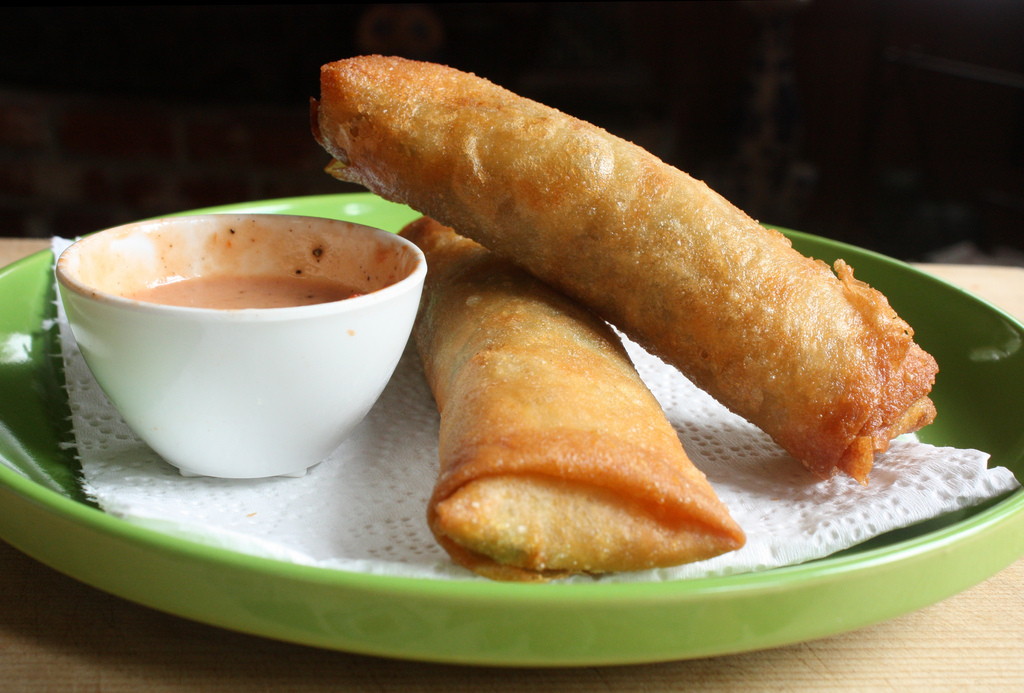 Photo licensed via Creative Commons by Flickr member Andrea Nguyen 
What it is:
Hailing from Mississippi, this sauce is a mixture of mayonnaise and chili sauce. It has a light tangerine hue and an addictive, creamy-with-a-kick flavor.
How to use it: 
It can be used as an ingredient in salad dressings, or as a spicy alternative to mayonnaise on sandwiches. It's also great for dipping fried foods, particularly classic Southern side dishes such as fried green tomatoes or hush puppies.
Giardiniera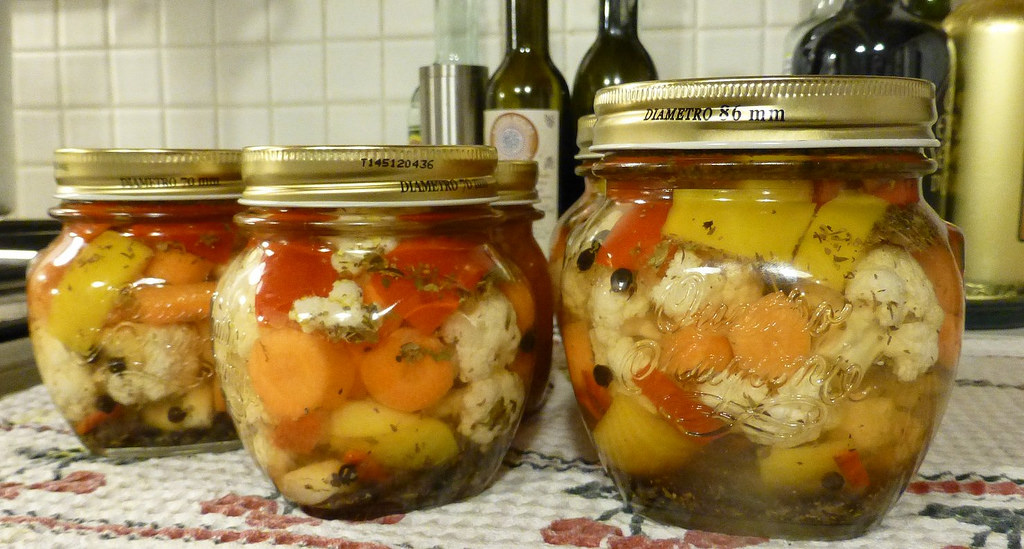 Photo licensed via Creative Commons by Flickr member Cristina
What it is:
Giardiniera melange of pickled vegetables in oil and vinegar. While this relish is derived from Italian cookery, in the United States, it reigns supreme in the Chicago area, where it is often found with hot peppers in the mix.
How to use it:
It's great on hot dogs or burgers, but as many a proud Chicagoan will tell you, it really goes well with just about any food, from eggs to even pizza. It's also a must on a classic Italian beef sandwich (another Chicago classic).
Filfel chuma 
What it is: 
A different type of hot sauce common in Israeli cuisine. Dried peppers and garlic are joined with spices and flavorings (round caraway seeds, cumin, lemon juice and salt are common) for a pungent, spicy, dark red sauce.
How to use it:
Use it as an ingredient in meat marinades, to add zing to soups or stews or any place you'd normally use hot sauce. 
Fry sauce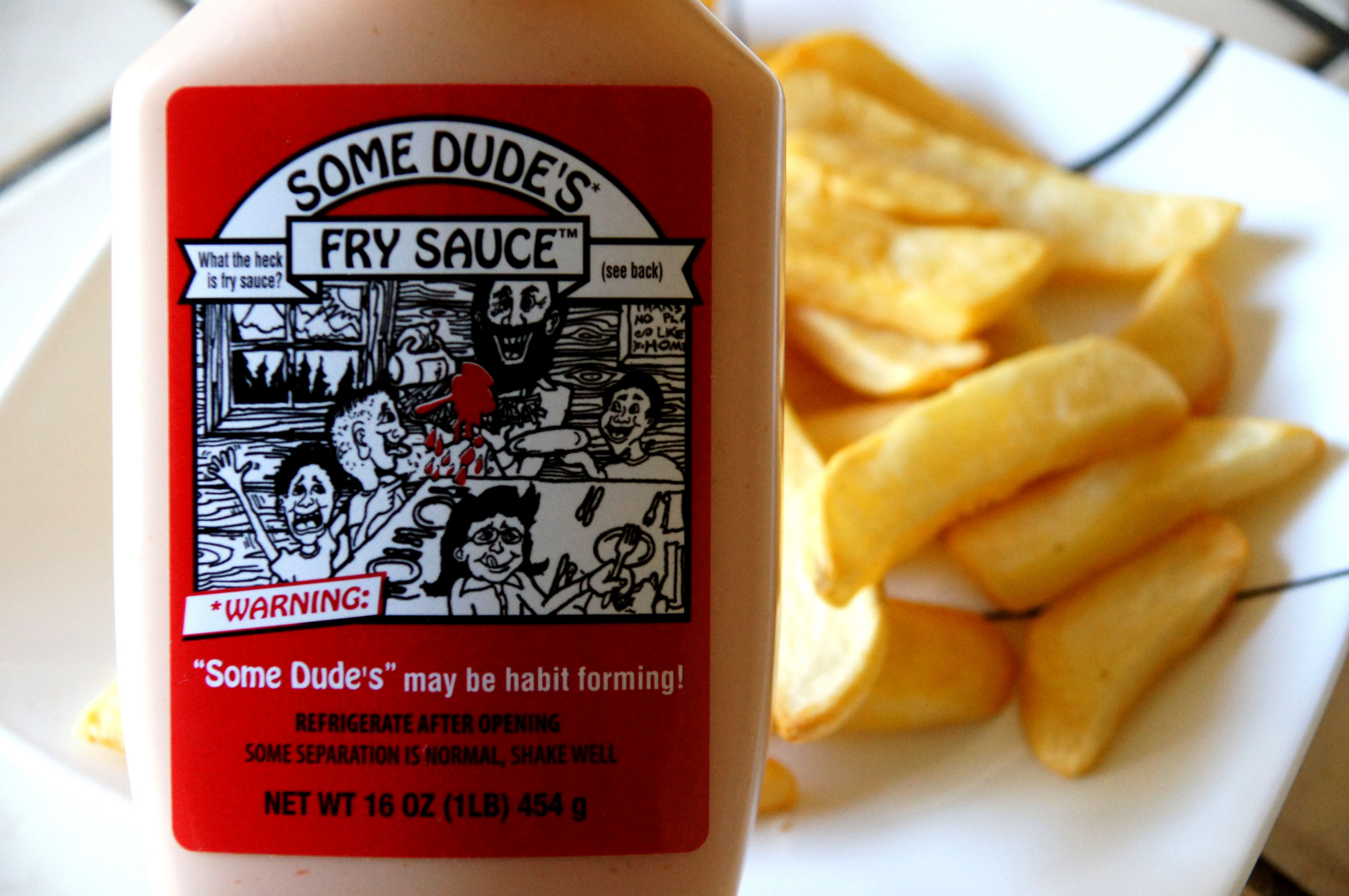 Photo licensed via Creative Commons by Flickr member Victor Solanoy
What it is:
Ubiquitous in Utah (sometimes it's called "Utah Fry Sauce"), this sauce is made using mayonnaise and ketchup. Other flavorings are sometimes added as well. 
How to use it:
This tangy-sweet topping is perfect on burgers and is often used as dipping sauce for french fries or other fried snacks. For a particularly delicious pairing, try it with fried plantains!
Harissa 
What it is: 
Used frequently in North African cuisine, this thick sauce, often paste-like in texture, is made using chili peppers, garlic, olive oil and aromatic spices. 
How to use it: 
Use harissa anywhere you'd like to add a little heat. It's an awesome mix-in with hummus; it can also be added to soups and stews or used as a condiment on sandwiches or burgers. 
Mambo sauce 
What it is: 
Also known as "mumbo sauce," this sauce is made using tomato paste or ketchup, sweetener (like sugar or pineapple juice), acid and spices. It is most closely associated with Chinese takeaway restaurants in the Washington, D.C. area. While it resembles barbecue sauce, in terms of flavor, it's like the love child of ketchup, barbecue sauce and sweet-and-sour sauce.
How to use it:
Use mambo sauce as a catch-all Chinese food dip for egg rolls, dumplings, fried rice or meat. You can also use it for dipping fried foods or as a french fry dip.
Sambal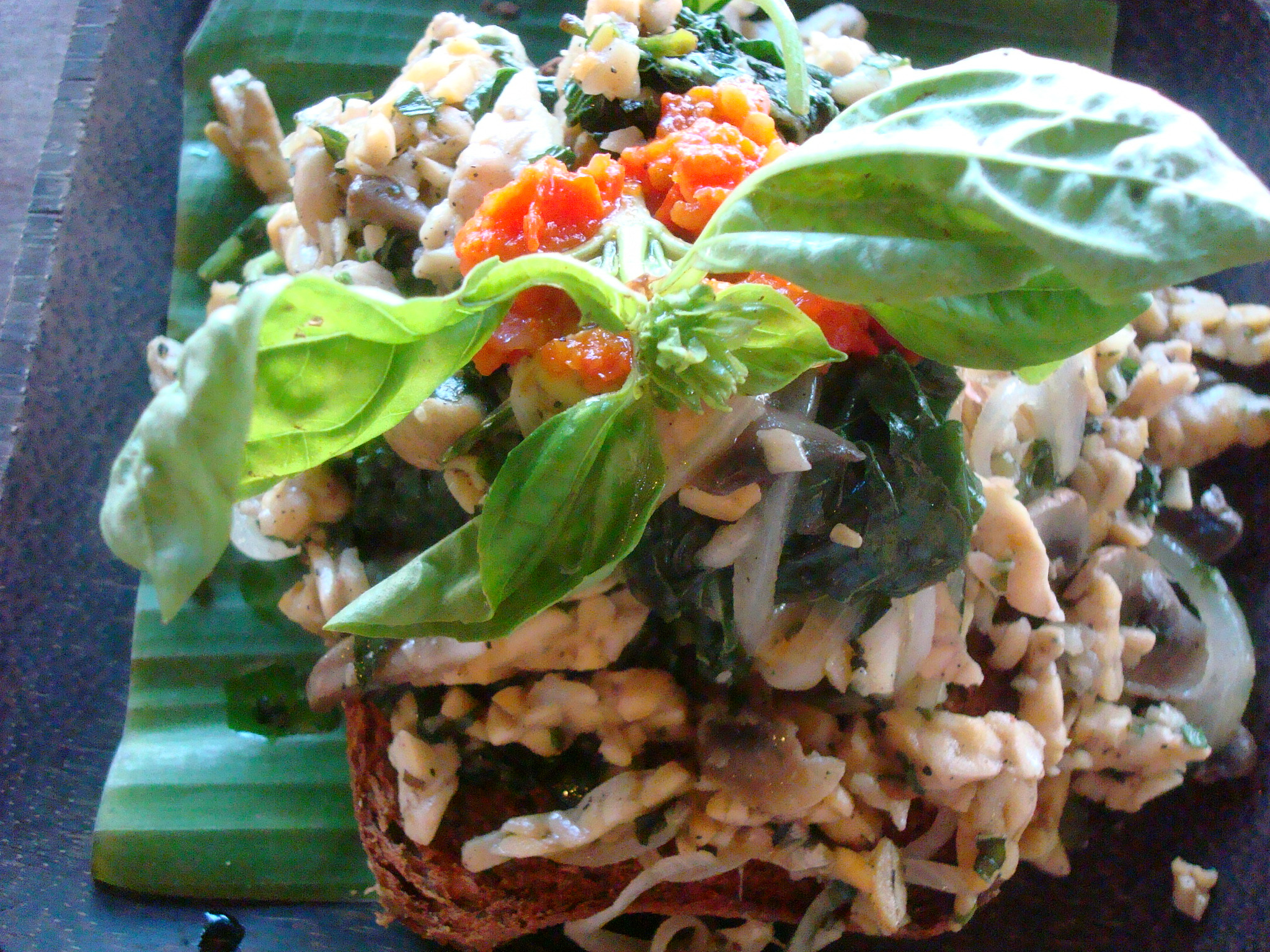 Photo via CakeSpy
What it is:
A southeast Asian hot sauce, made with chili peppers, garlic, ginger, vinegar and other flavorings, often including fish sauce. The sauce can vary in texture: sometimes it has a texture like chili sauce, with visible pepper seeds; other times, it's more finely ground and paste-like. 
How to use it:
Add a little heat to Asian dishes with sambal, or use it as a condiment to top salads, meats, soups or stir-fry dishes.  Sambal makes the perfect accompaniment to the classic Indonesian noodle dish mie goreng.