Have you ever thought of participating in a community garden? Perhaps you'd like to have a small spot to grow food in the city. Or, maybe you'd like to meet with other gardeners for advice and companionship. Whatever the reason, here's expert advice on how to get the most out of your community gardening experience.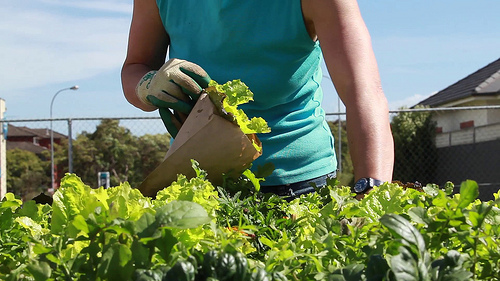 Lettuce photo via Mosman Council/Flickr Creative Commons
LaManda Joy knows plenty about community gardens. She is the founder and president of the Peterson Garden Project in Chicago, which is helping thousands of residents to grow and cook fresh foods. Joy also is a board member of American Community Garden Association.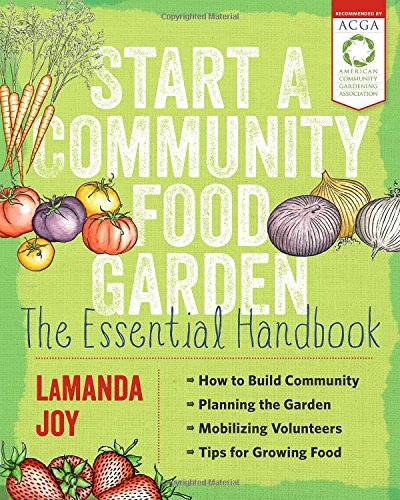 And she just authored the highly acclaimed book Start a Community Food Garden: The Essential Handbook (Timber Press), selected as one of the "Top 10 Lifestyle Books" of 2014 by Publisher's Weekly.
"There are lots of great reasons to be part of a community garden and they differ depending on what you want to get out of it," says Joy. "I think one of the greatest reasons is connecting with people over something we all understand—food. Another great aspect is the variety of experience in the garden. No two garden plots are ever alike and you can learn a lot about gardening by observing and asking questions."
What attracts people to community gardens?
Sometimes the reason why people are attracted to community gardens is rather surprising.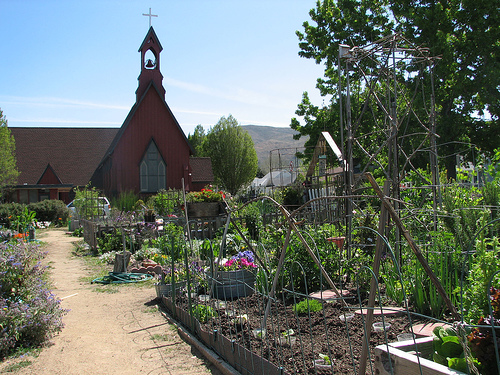 California community garden photo via Emdot/Flickr Creative Commons
"You would think that the main reason why people want to be in a community garden is because of the growing part or because the gardeners don't have land of their own," says Joy. "Surprisingly, that's not the case. A 2013 study by Rutgers University determined that the fastest growing community garden sector is actually in rural areas; and the reason for that is, you guessed it, the desire for community."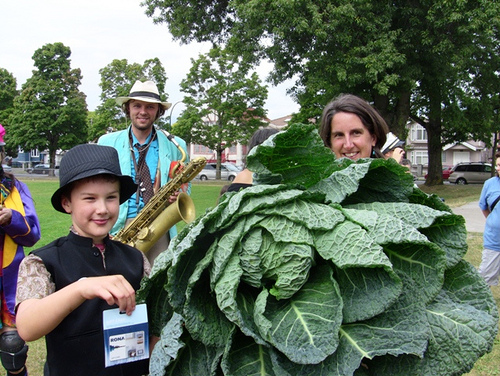 Vancouver garden photo via United Way of the Lower Mainland/Flickr Creative Commons
Bringing "community" back to gardening
To get the most out of community gardens, it helps to really embrace the community and teamwork aspects of these outdoor spaces. Most community gardens are run by hard working volunteers and there isn't typically someone there to provide the level of customer service you might want or expect.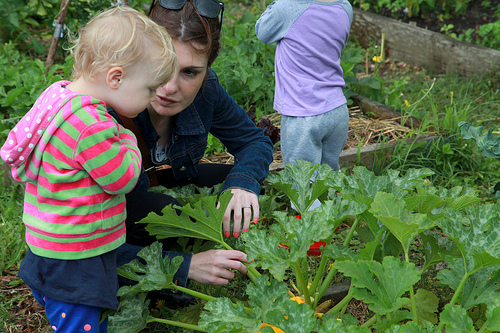 Waverley Community Garden photo via d-olwen-dee-16/Flickr Creative Commons
"Community gardens really are do-it-yourself situations," reminds Joy. "These gardens are about the contributions of individuals to make up a greater whole. The best way to be a good community garden citizen is to follow the rules—they're there for a reason—and step up to help. By being an integral part of your community garden you have the chance to practice leadership skills and help others."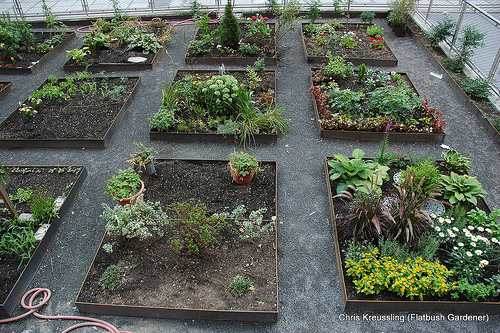 NY's Liberty Community Garden photo via Flatbush Gardener/Flickr Creative Commons
Sometimes the biggest benefit of community gardens isn't even the gardening.
"That's the amazing thing about community gardens that participants discover," she adds. "It's not so much about the gardening, although it is very much about that, but the connections, memories, friends and peace-of-mind one experiences in community gardens are certainly rare treasures."
Learn more
Grow a Bounty of Delicious Vegetables — Fast!
Enjoy lifetime access to your HD video lessons and learn from expert gardener Doug Green.Enroll Now »