Buttercream can make or break an otherwise tasty treat. If it's lumpy, stiff or grainy then it's not going to be tempting to those taste buds. Read on to learn what really causes these common pitfalls — and how you can avoid them!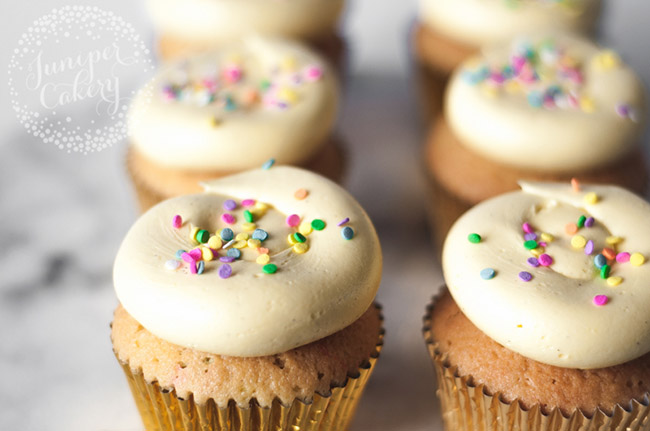 Free Online Cake Decorating Class
Learn how to achieve a perfect buttercream finish every time.Enroll FREE Now »
Why did my buttercream crack, split or curdle?
How it happens
The main culprit for curdled or split buttercream is low-fat spreads or margarine. It is called buttercream for a reason!
The fat in butter helps stabilize buttercream, which makes butter the perfect texture and strength for frosting. Lower-fat spreads or butter alternatives tend to have a higher ratio of water, and you're adding that water to your buttercream. A higher percentage of water means a lot less stability. When the mix of fats and water in the substitute are whipped into buttercream, they will break away and "split."
Also, a lot of buttercream recipes call for a small amount of cream or milk to make the buttercream a little more pliable. We avoid these additions in our recipe. Why? Depending on your work environment or weather, the cream or milk can react poorly — we all know what happens to milk if it's too warm! Plus, if you've softened your butter well, then your buttercream should be pliable enough.
How to avoid it
To solve this, switch to butter. Soften it at room temperature and cream it before adding in sifted powdered sugar.
If you really want a lower-fat alternative, try marshmallow frosting or whipped cream. You can also consider filling up on fruits inside your cake or cupcake. Or, try reducing the amount of buttercream you use for a more guilt-free slice.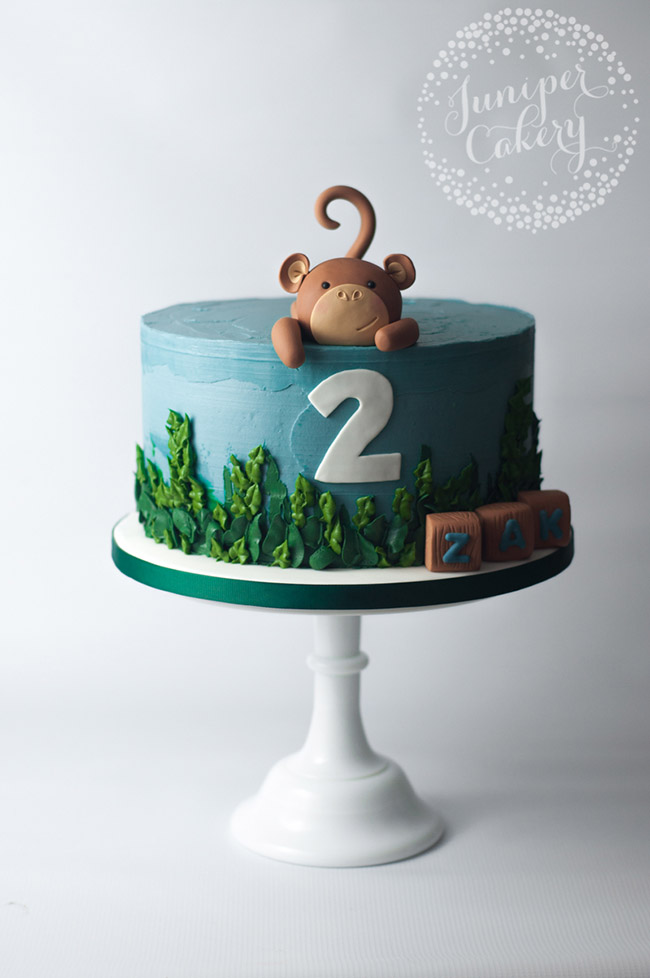 What made my buttercream runny?
How it happens
Runny buttercream can be the result of humid weather, strong heat or using a butter alternative.
Humidity and hot weather are generally nightmares for anyone who works with sugar, as your creations can moisten or soften. With buttercream it's no different. The mixture of creamed butter and sugar will soften, lose stability and look sloppy when when surrounded by moisture or heat (or worse, both).
Heating up butter so that it softens quicker can make for runny buttercream, too. And, as we talked about before, a lower-fat butter alternative can create runny, unappetizing buttercream because of the higher water ratio in low-fat spreads or margarines.
How to avoid it
First, always use butter! And, if you have time, leave your butter to soften at room temperature or keep a eye on it in the microwave. Try softening your butter at 10-second intervals before checking and heating again if needed. Here are a few more strategies for softening butter well.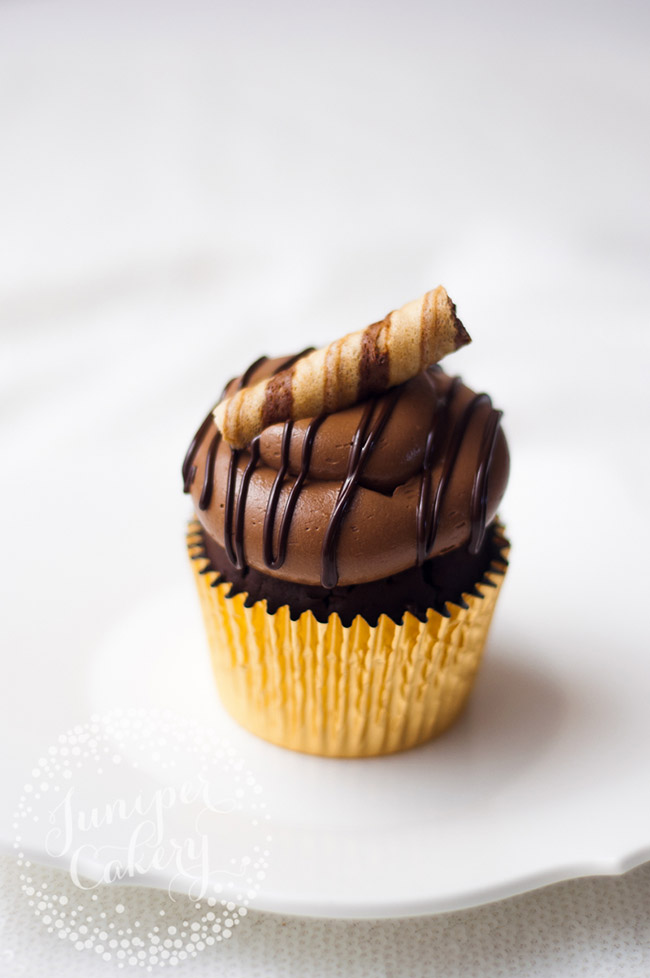 Why isn't my buttercream smooth?
How it happens
Lumpy or grainy buttercream is definitely not tempting. Both textures happen in two different ways and with two different ingredients:
Lumpy buttercream happens when butter isn't mixed or softened properly.
Grainy buttercream is usually the result of not sifting your powdered sugar or adding too much into the recipe
How to avoid it
Use room-temperature, softened buttercream — make sure no part of it is still chilled or hard. Add the butter a stand-up mixer and cream fully before adding in your sifted sugar.
Sift the powdered sugar fully before adding it to your creamed butter. It's easy to feel a little impatient and just dump it in straight from the bag, but that will just mean re-doing the entire batch of buttercream. Instead, take a little extra time.
You should also keep an eye on how much sugar you're adding to your buttercream. Weigh and measure accurately and make sure to taste test. You should taste equal amounts of butter and sugar and also feel no gritty sugar on your tongue.
Why is my buttercream stiff and hard to pipe?
How it happens
Stiff buttercream is awful to work with. Crumb coating with stiff frosting could rip away cake as you work. Piping cupcakes will also be nearly impossible. Stiff buttercream is usually caused by two things: using buttercream that's still chilled or adding in too much powdered sugar.
How to avoid it
Make sure that your butter is soft before adding it to your mixing bowl. Then, weigh and measure the powdered sugar accurately, sift it and taste test. A lot of people add way too much sugar into their buttercream. You should aim for your frosting to be similar in consistency to toothpaste.
Leaving your buttercream for long periods of time can over-chill the frosting. If this happens, try warming it carefully at 10-second intervals in a microwave. Once ready, give it quick whip and you're ready to go!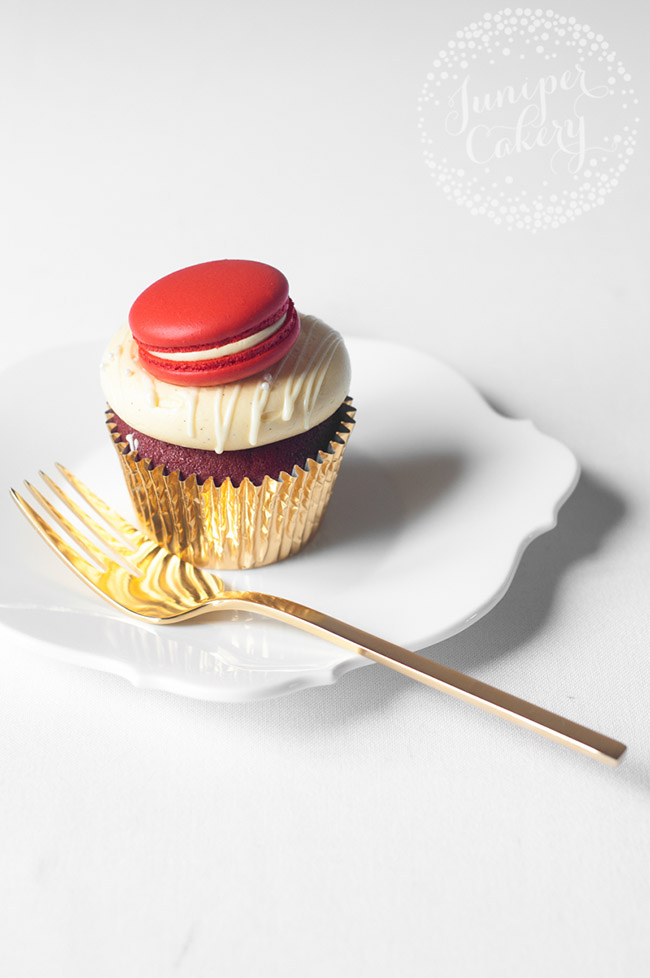 Free Online Cake Decorating Class
Learn how to achieve a perfect buttercream finish every time.Enroll FREE Now »