Preparing custom artwork for a client is a singularly rewarding experience. As the artist, you have the opportunity to make someone's dream come to visual life with your drawings. Whether you're creating a piece of artwork intended to be gifted, framed and hung above a mantel, or to be scanned and turned into a holiday card, you can take pride in the fact that you are creating something unique and special for your client.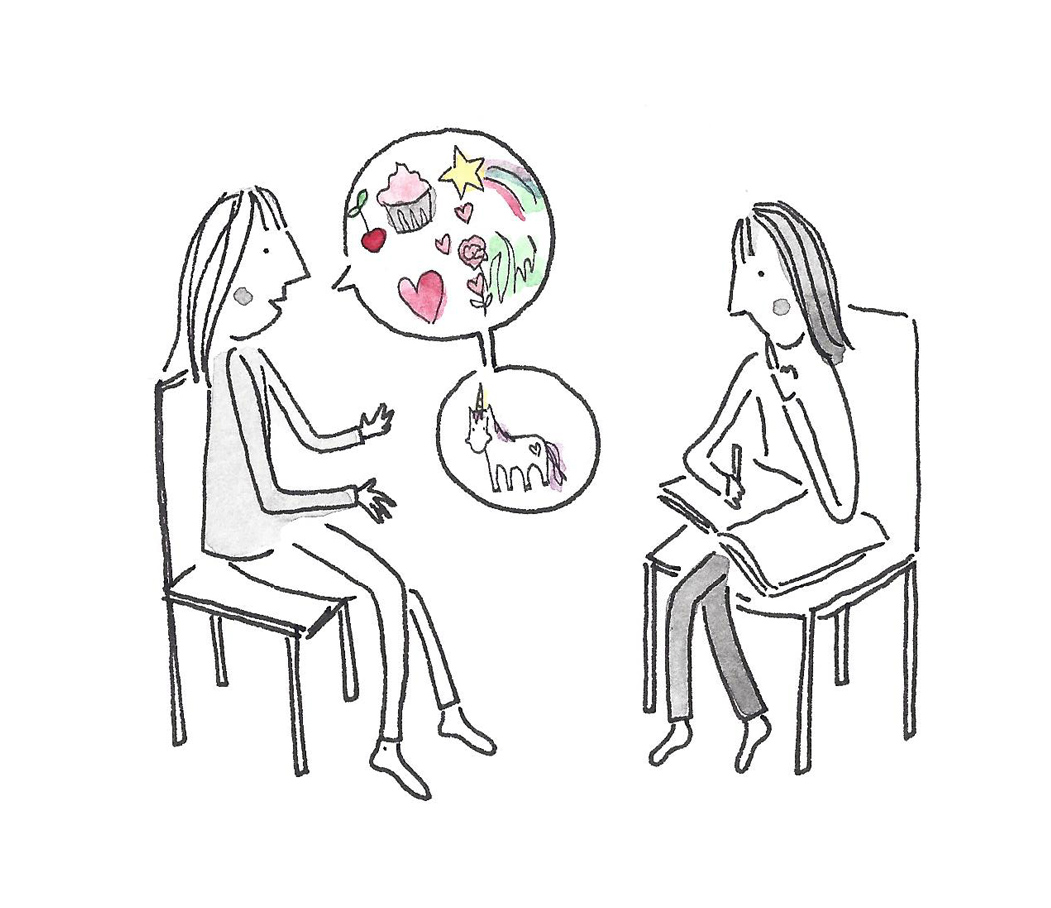 Illustrations via CakeSpy
Working on commissioned artwork can seem a daunting and complicated task, but it can actually be an extremely pleasurable way to do what you love while being paid for your work.
Having completed literally hundreds of custom artwork orders over the years, I have honed my procedure for working with clients, and much of my hard-earned wisdom is detailed below. Use this guide as a blueprint to create your own ideal custom artwork process and client relations.
Cover these subjects in a conversation with your client before you start:
Desired delivery date
Is the piece for a birthday or wedding present? Be sure it's delivered on time. Determine an hand-in date that adds a bit of "wiggle room" to ensure a prompt delivery and that the client has time to wrap, scan or do whatever they need to with the artwork once it's received.
Budget
It's a good idea to have an idea of how much you charge for custom work going into such a meeting. That having been said, don't feel put on the spot if you're asked to quote a price. Simply say that you need some time to consider it. Don't lock yourself into a too-low price for what might be a lot of work before you've had ample time to consider what will go into this project.
Note: I have a basic infrastructure of pricing based on size and complexity. I provide this to clients and the price goes up depending on how many bells and whistles they add. It's good to have a starting point.
Usage
Does the client have a frame ready for this piece of artwork? Or are they going to scan it to make a Christmas card? This will affect the size and media you choose to use. Be sure to determine this from the get-go. Also, do have a discussion about usage rights. You should charge more for your work if the client is going to commercially reproduce or sell the artwork in question.
Specific composition 
Discuss what the client has in mind. Take notes on the specific composition desired. Request reference images from the client, or provide some that you have found so that they can approve them. If you have any doubts about your ability to do what they're asking for, speak now rather than cause awkwardness later.
Note: Some clients will say something along the lines of "paint whatever, I don't want to impede your creativity." In my experience, these are always the clients who actually do have a very clear idea of what they want, and will speak up only after you've done a series of sketches. Typically, I respond with some variation of this statement: "I am creating the artwork for you, and you're the one who will live with it after it's done. I want you to love it, so give me as much direction as you like!"
Payment
Custom artwork is a lot of work, so it is appropriate to ask for payment, or a 50 percent deposit, up front. This allows everyone to take the project more seriously. After you've done several custom orders for the same client, you can consider other terms.
Hooray! You're ready for these tips for creating the commissioned artwork: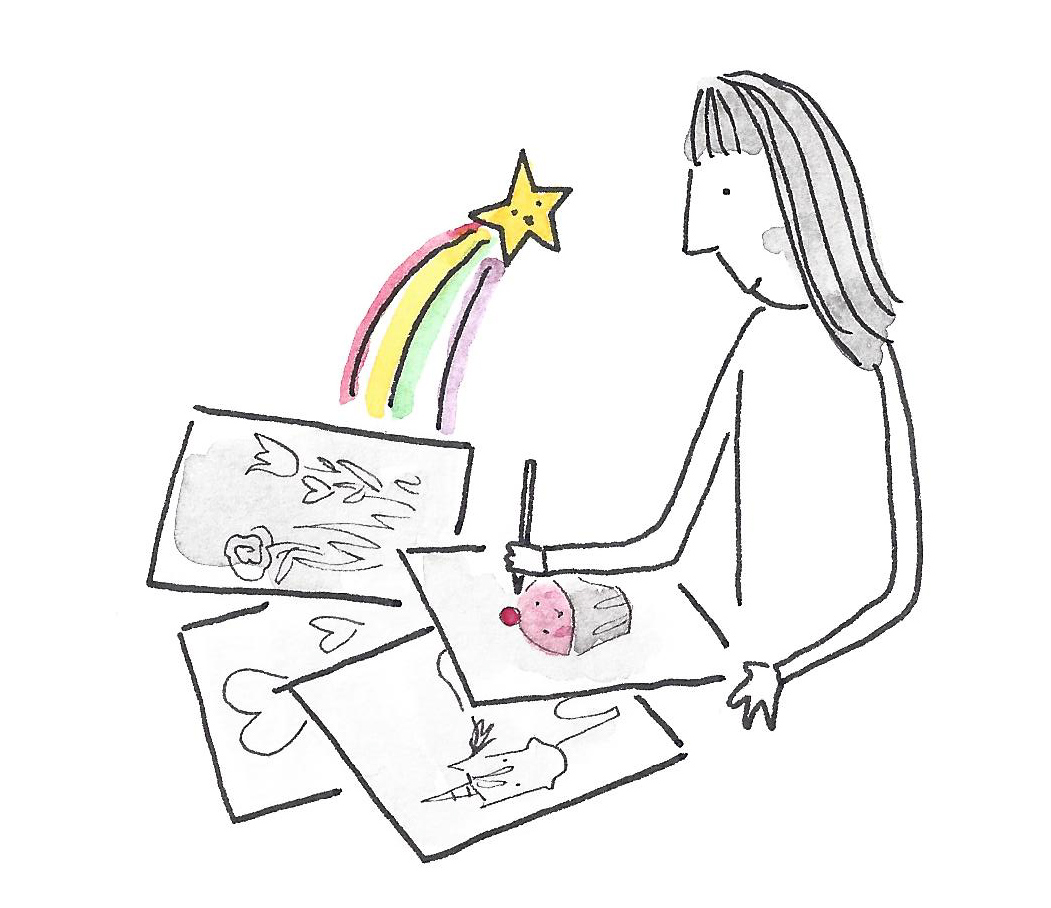 Create sketches
Create a few variations (three or four) of the piece you're creating to share with the client. If your sketches are, well, pretty sketchy, it can be helpful to send them along with some examples of your finished artwork so they can see what the finish might turn out like.
It's a good idea to keep these sketches in pencil. This will give you a chance to make any changes or major composition shifts with little distress. It's also a good time to discuss specific colors, shapes or details.
Get to work
Upon approval of the sketch, you can proceed to the final. Err on the side of caution and ask the customer for advice or thoughts as you go, if time provides.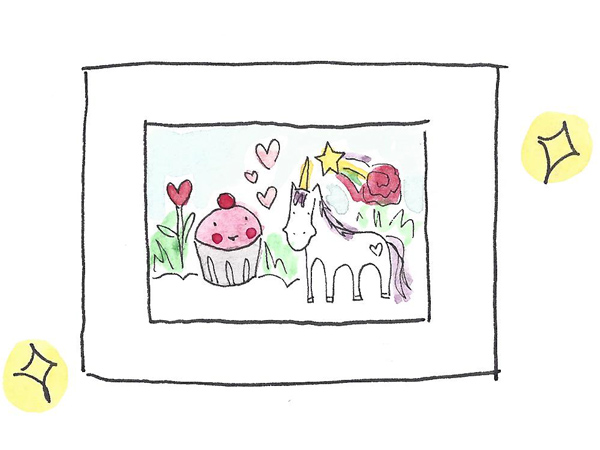 Get final approval
Send a final scan or photo of the piece to your customer for final approval. If your client has last minute requests or changes, be honest about the level of difficulty to make the fix the mistake. For instance, a customer may ask, "Can you make this flower orange?" You could reply, "Yes, I can, but it will require a coat of opaque white paint to mask it and this might cause a different finish on the piece." They may decide an orange flower isn't so important after all.
Packing and shipping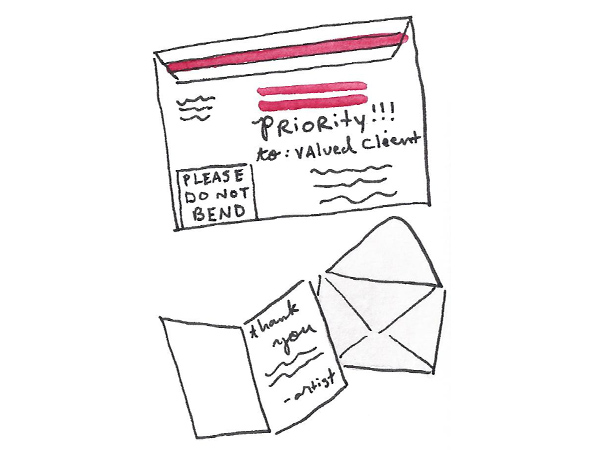 If you're shipping the piece, be sure to ship it in a rigid mailer with plenty of rigid backing. Adding a thank you note is always a nice touch, too. Write "please do not bend" on the envelope. Send the piece via priority or expedited services to ensure speedy and safe delivery.
Now that you've gone through the process of creating commissioned artwork, get ready for a ton of referrals from your happy client!
[box type="shadow"]
Draw professional concept art that's ready to be handed into an art director, used in your own projects or displayed proudly in your home with Donald Yatomi's Bluprint class Sketching for Concept Art.
Sign me up!

[/box]
What's your favorite custom artwork you've created for someone?