I'm a bona fide craft-dabbler. Over the years I have tried my hand at drawing, painting, cartoon-making, sculpting, photography, cake decorating, sewing, baking, and cooking (phew!). Actually, I blog about several of these subjects — drawing, painting, cooking and baking — right here on the Craftsy Blog!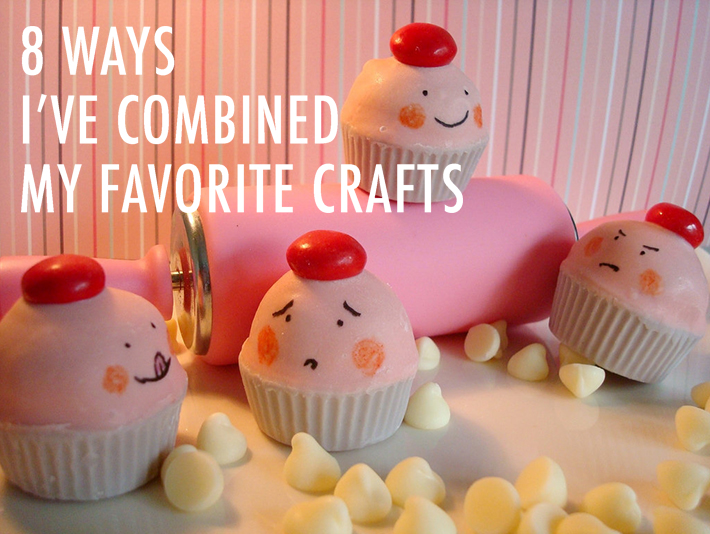 Photos via CakeSpy
But what's even more fun than having these separate craft interests is when I have a chance to bring them together. Here are 8 fun ways that I've combined my crafts:
1. Drawing + painting + clay sculpting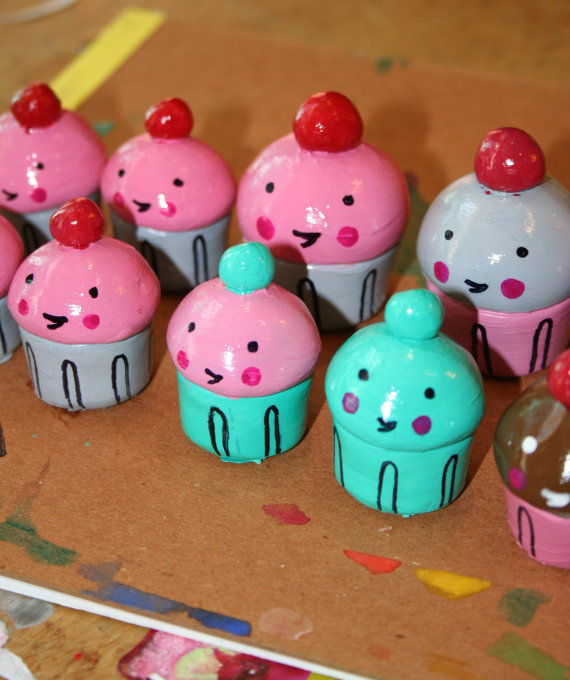 Aside from blogging for Craftsy, I also have a small business called CakeSpy, a website that marries my loves of writing, baking and illustrating. On the site, my mascot is Cuppie the cupcake, a little guy (yes, guy) who I've drawn/painted in all sorts of settings. However, I really challenged myself when I took upon a new media to create my character: clay!
Translating a 2-dimensional image into 3-D form isn't always easy. Luckily the simple shapes of a cupcake are fairly universal and easy to sculpt, even for a beginner. Once I shaped the items and baked them, I painted them and drew the traditional character's face on the front. 
2. Photography + food + drawing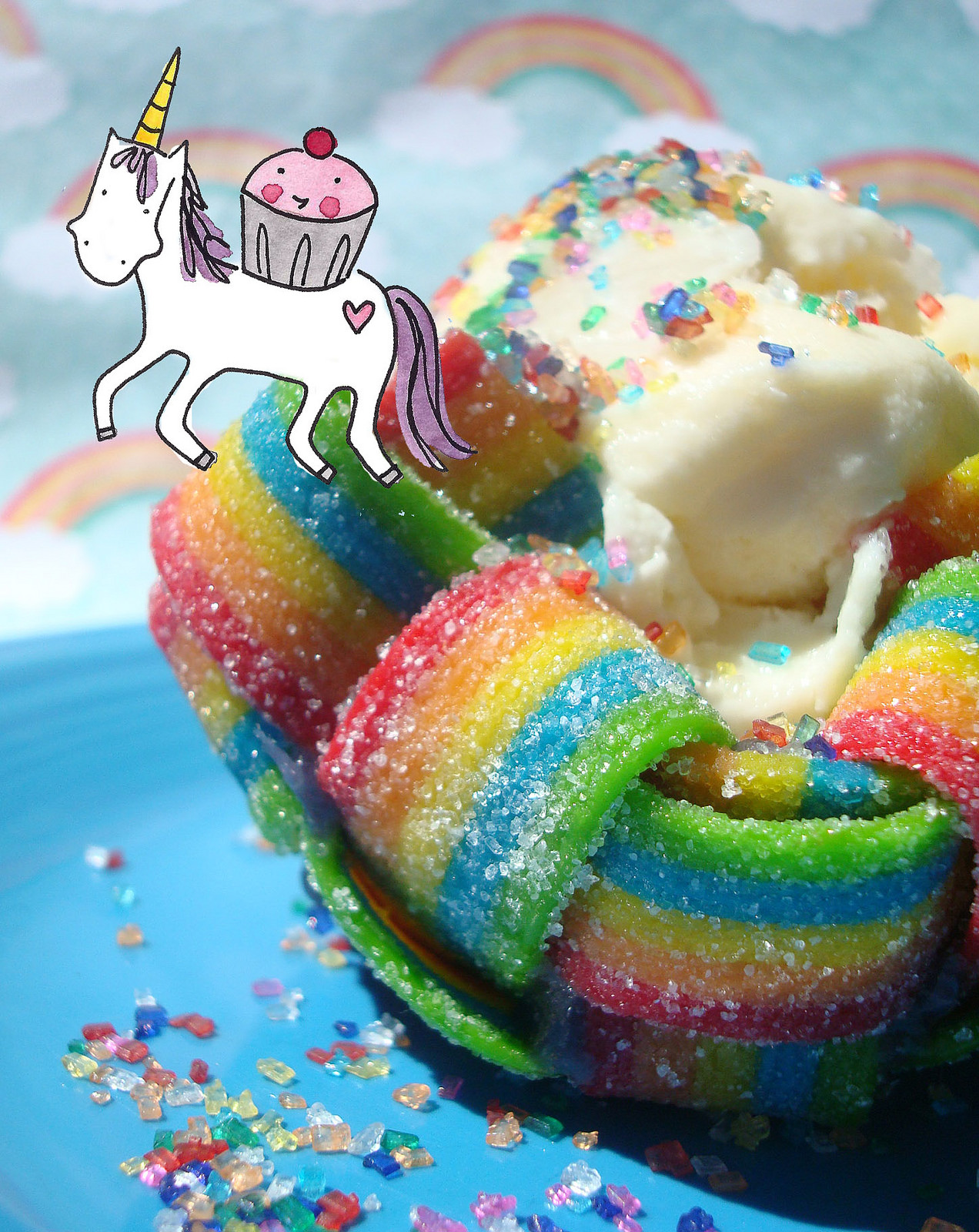 As previously mentioned, at different times I might be working on a project with food, illustration or photography. But I'm really happiest when I can work in all of those craft sectors concurrently.
I typically start by making a delicious food item, and then styling/photographing it. But then, to make the image extra-special and include a little bit of my artistic personality, I superimpose illustrations on top. I feel that this gives the images context and humor, and transforms the image into something more engaging than a mere food photo!
3. Drawing + cake decorating + photography + storytelling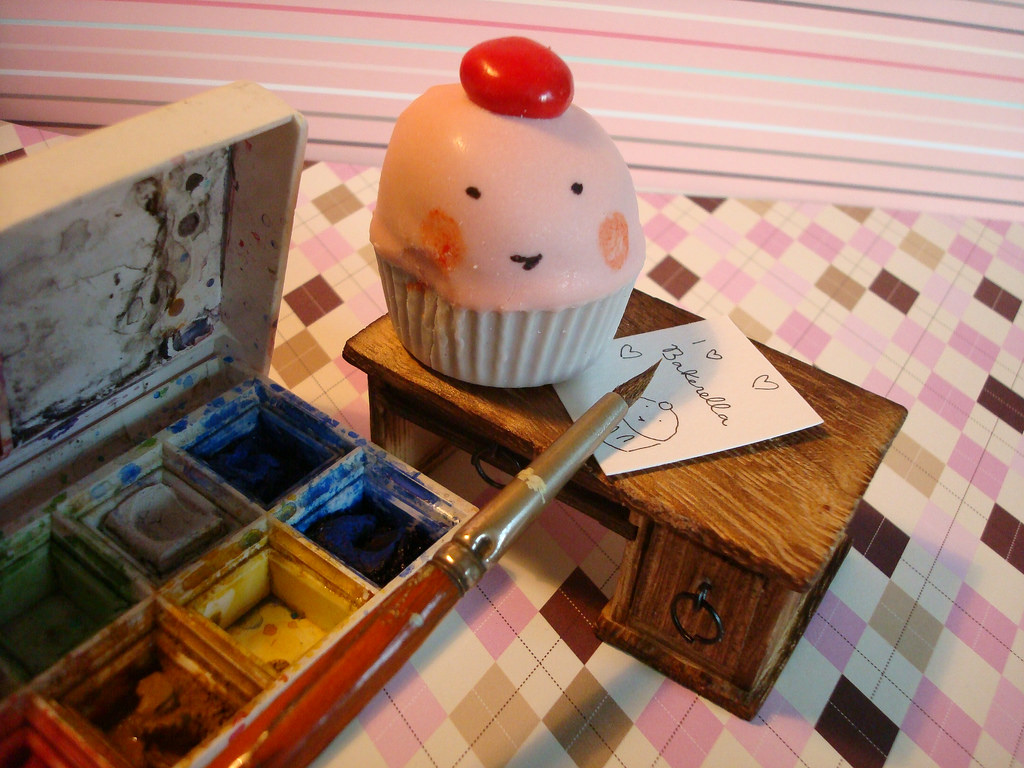 Well, this is a bit of a story.
Several years ago, the star cake decorator/cake pop maker Bakerella and I struck up a friendship that resulted in her making cupcake truffles resembling my cupcake character. Upon receiving these mini masterpieces in the mail, I took her cake decorating project (inspired by my drawing) a few steps further. First, I staged them in funny scenes and indulged in a little storytelling with my photography and illustrated elements. This remains a delightful memory of combining craft loves. Oh, and the truffles were delicious.
4. Drawing + chocolate piping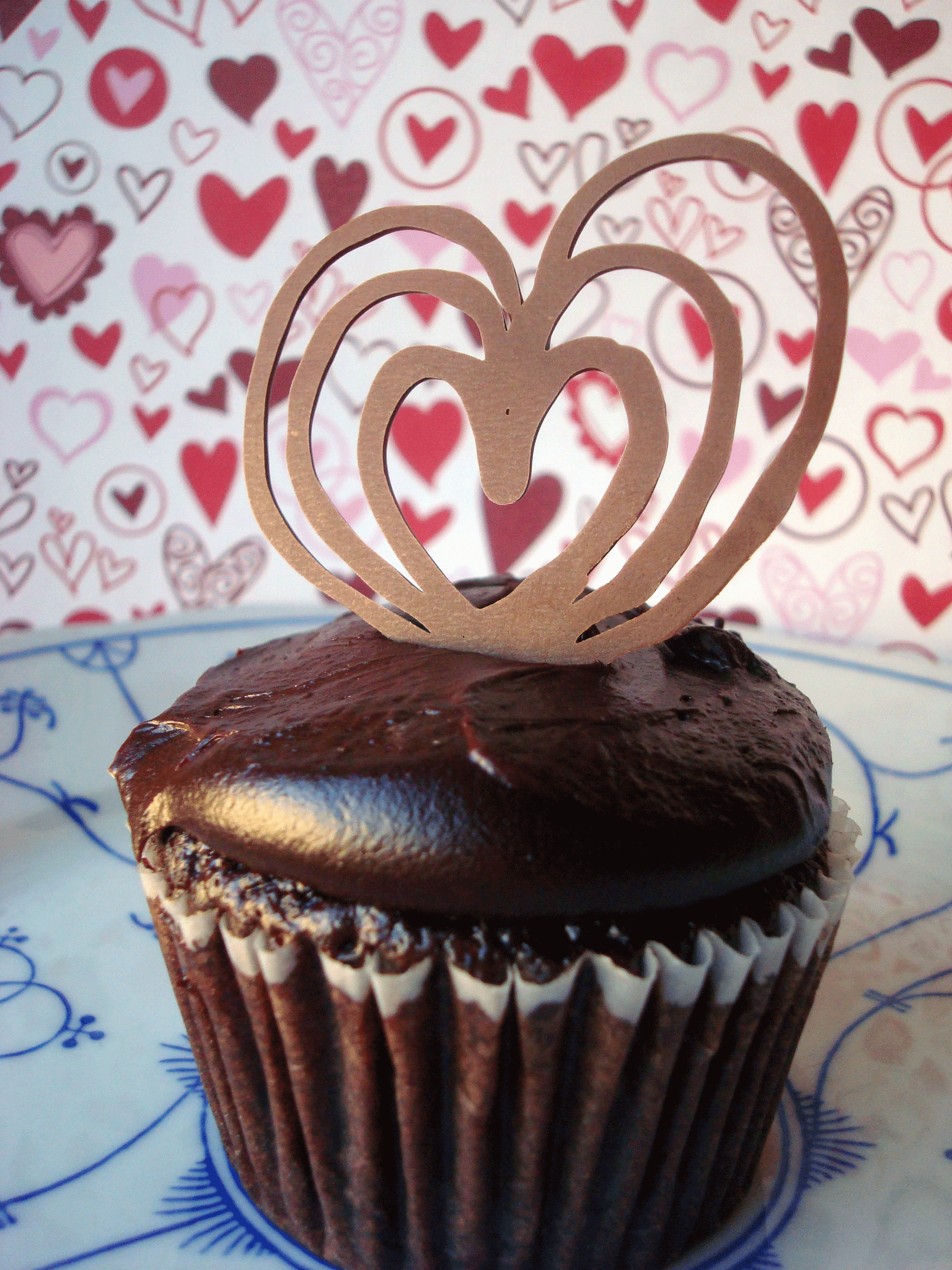 Combining drawing + chocolate piping = delicious edible art! For this craft melange, I melted chocolate, let it slightly cool, then loaded it into a piping bag and piped it on a parchment surface, employing my drawing skills to create unique icons out of chocolate. Once the chocolate set, it could be taken off of the parchment and applied as a cake topper or dessert garnish. It's a wonderful way to add a little artistic element to your cake decorating.
5. Cooking + drawing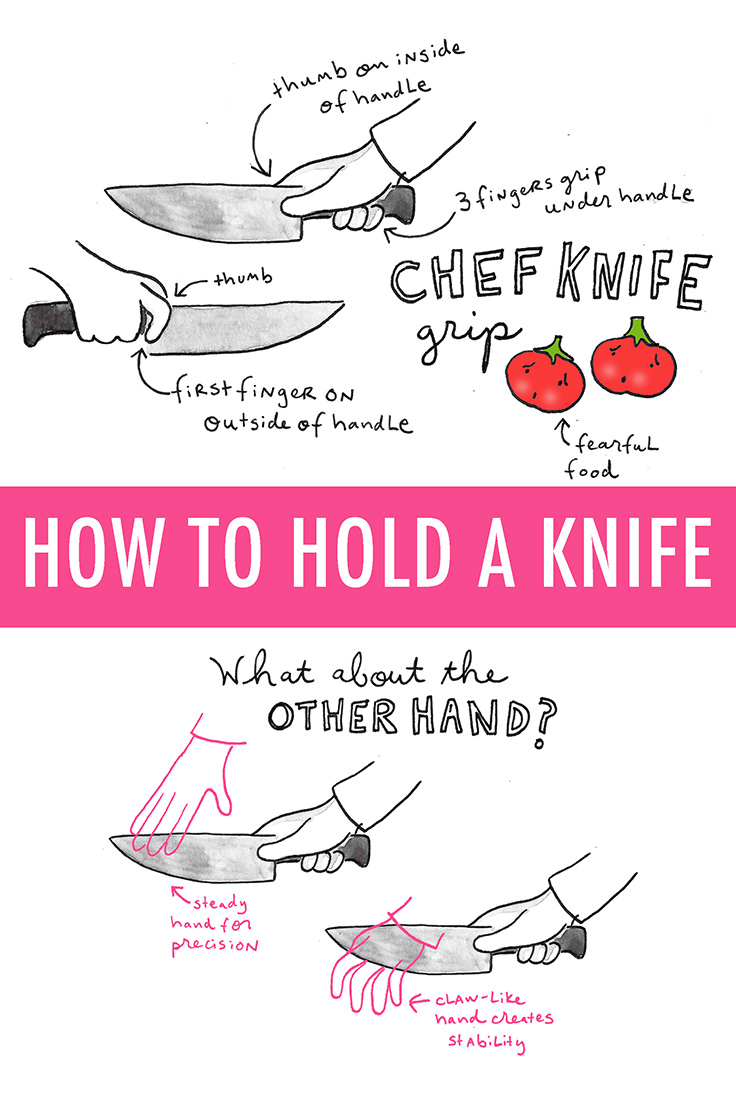 One of the things I love best about illustration/drawing is that it has the ability to convey information. This means that it can be a great way to teach others about my other craft loves, such as cooking and baking.
In creating visual infographics, I have been able to combine my love of culinary arts with visual art. In fact, I have created a number of infographics for Craftsy.
6. Food + Mosaic art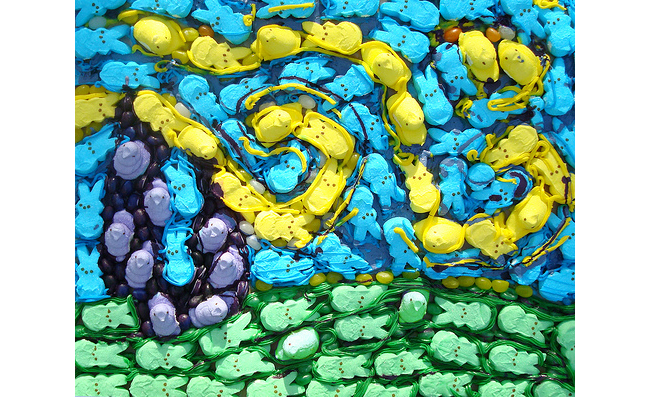 I love creating mosaics. And on occasion, I've ditched the traditional "art" media and turned to edibles! I've made candy collages representing a number of master artworks, including "Starry Night" out of Peeps, a Mondrian-inspired piece out of Easter candy and an Andy Warhol–inspired "Candy Warhol" piece right here on the Craftsy Blog. Using frosting as "glue" these works are fun and make for fantastic party centerpieces.
7. Painting + apparel design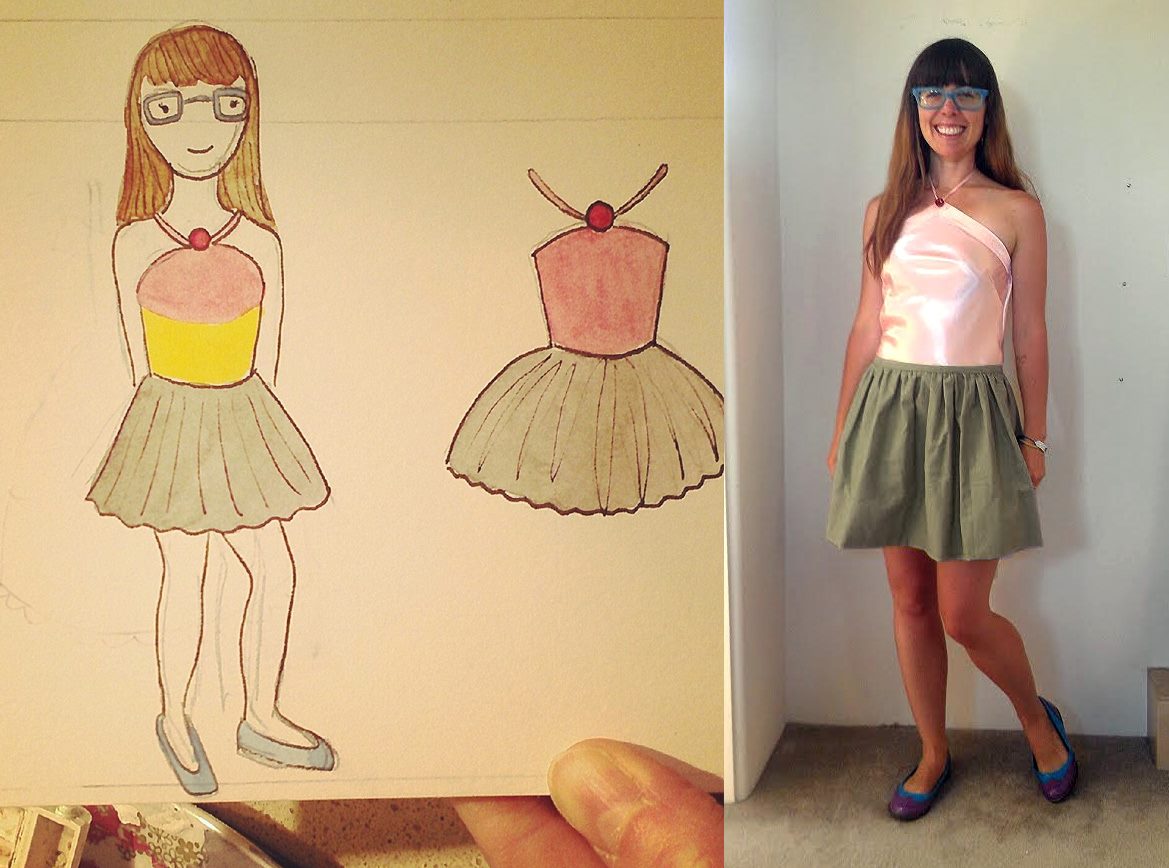 Sometimes, to combine crafts, you need to employ a friend to assist with the collaboration! When I wanted to transform my paintings into a work of wearable art, I came up with a painted design of a dress that resembled an unwrapped cupcake. Then, I had my mother, who is an ace sewer, help make my vision a reality. It inspired me to learn how to sew myself, and was a great way to make art and create a crafty connection with my mom. 
8. Cake decorating + comic art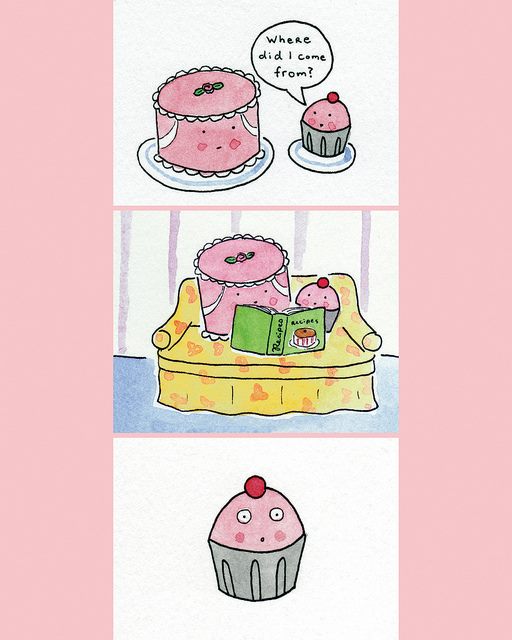 When you love cake decorating and baking and you love comic art, it's only a matter of time before these two things come together. I have created a number of different panel cartoons using my artwork, but the one above is probably my favorite, entitled "The Talk," wherein Cuppie the cupcake learns where he came from. What a thing to learn, little cupcake!