Who says that coloring is just for kids — or just for visual artists? Coloring books for adults are the hottest trend, and with good reason: Not only is coloring fun, but it can also reduce stress, improve your motor skills and help your color theory. What cake decorator doesn't need that?
To help you channel your cake decorating creativity in coloring form, we've created a coloring book page inspired by cake decorating, featuring an inspiring phrase and all sorts of cake decorating supplies to color.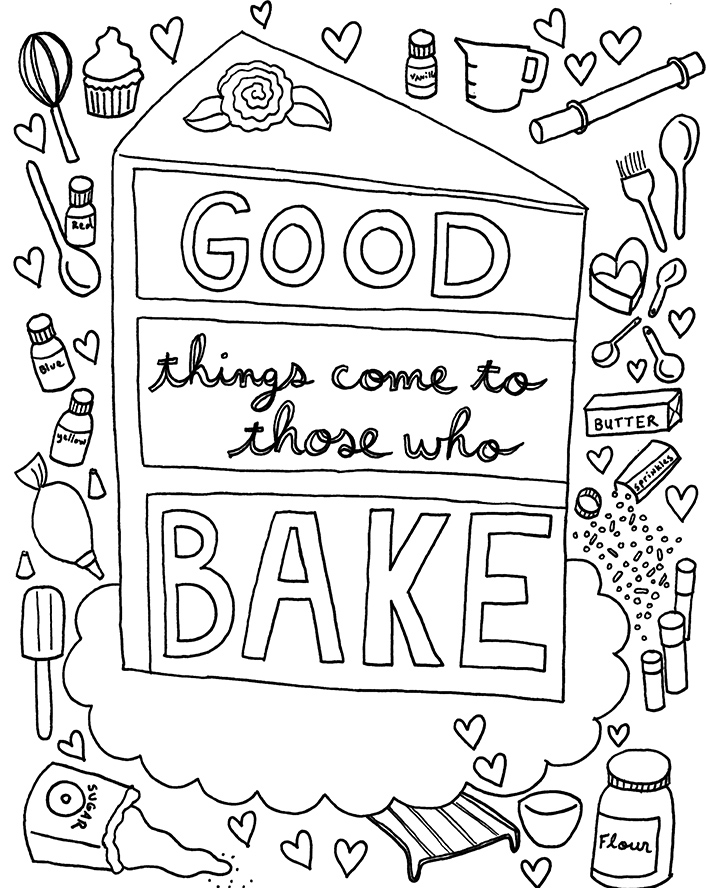 Ready to get coloring? Download the coloring page for free and print it at home.