Add more than just a small pop of color to your home decor with these colorful crochet blankets! Bright beauties like these are fun forever, from the early stages of color planning to the years of happy cuddling under those finished blankets. Each one of these crochet blanket patterns will make you smile from start to finish!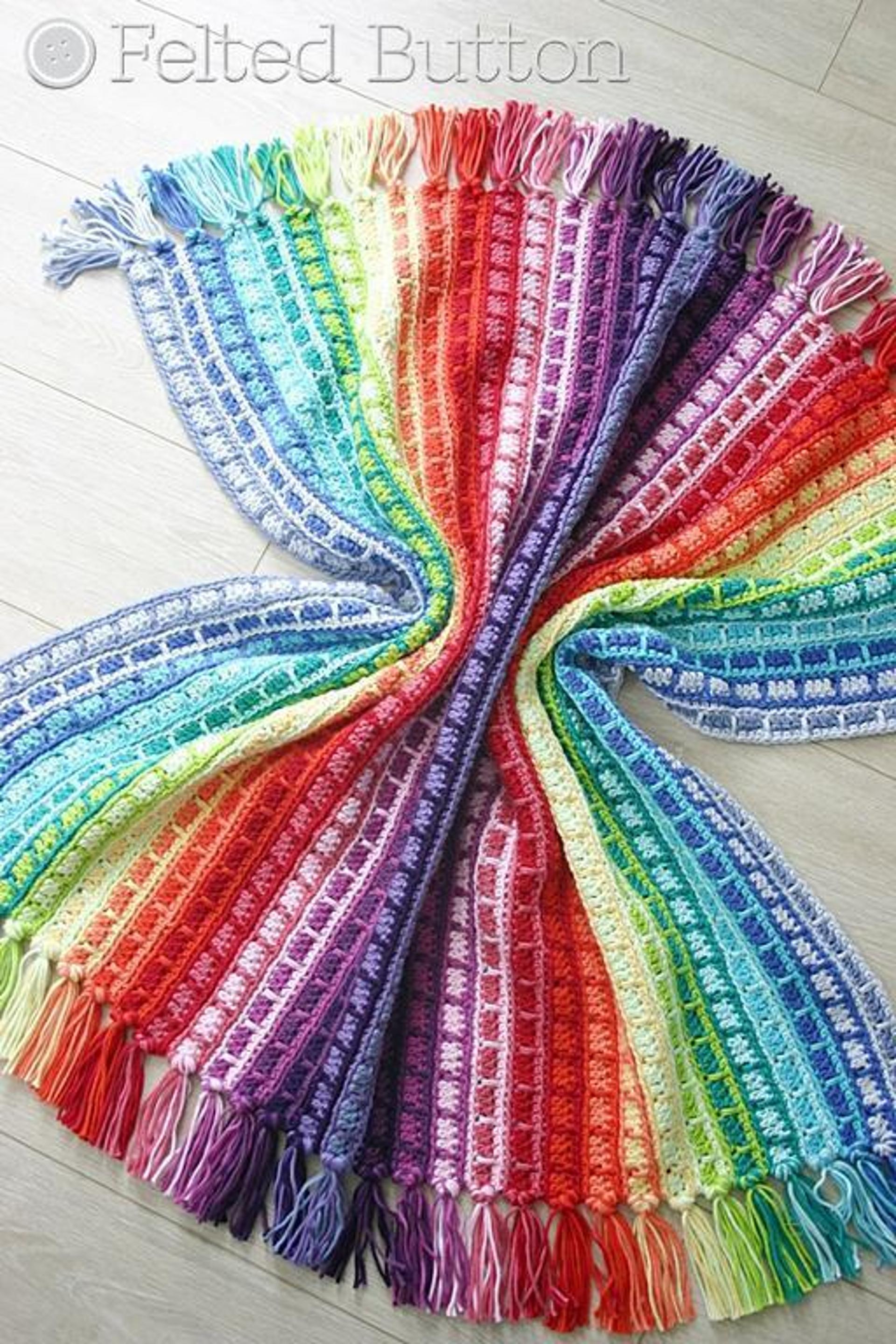 Photo via Craftsy member Susan Carlson
1. Color Reel Blanket
When you think "colorful crochet," you might think of Susan Carlson of Felted Button. All of her patterns _ and particularly her crochet blankets — are filled with an array of beautiful colors artfully arranged for maximum visual effect. Whether you're ready to crochet a blanket right now or just want to get some inspiration, her designs are top choice. The Color Reel Blanket is particularly great if you hate weaving ends in!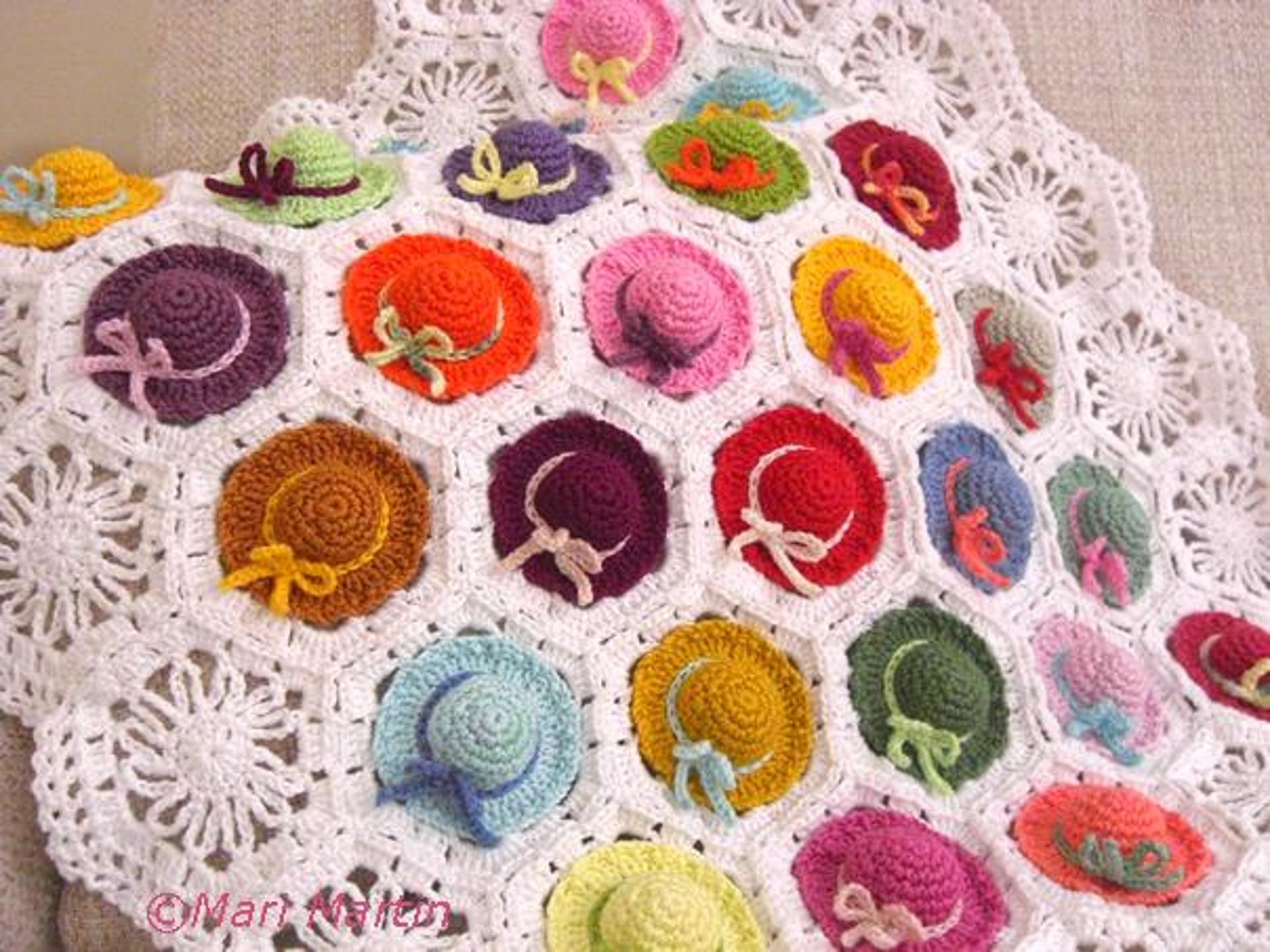 Photo via Craftsy member Mari Martin
2. Mini Hat Baby Blanket
Forget soft palettes for crochet baby blankets — babies love color, too! A nursery will benefit from the pop of bright color in this adorable pattern that incorporates little hats into the motifs. The background is designed to be white, but make the blanket even more colorful by changing that up, too! This is one of the most unique patterns out there and perfect as a baby shower gift.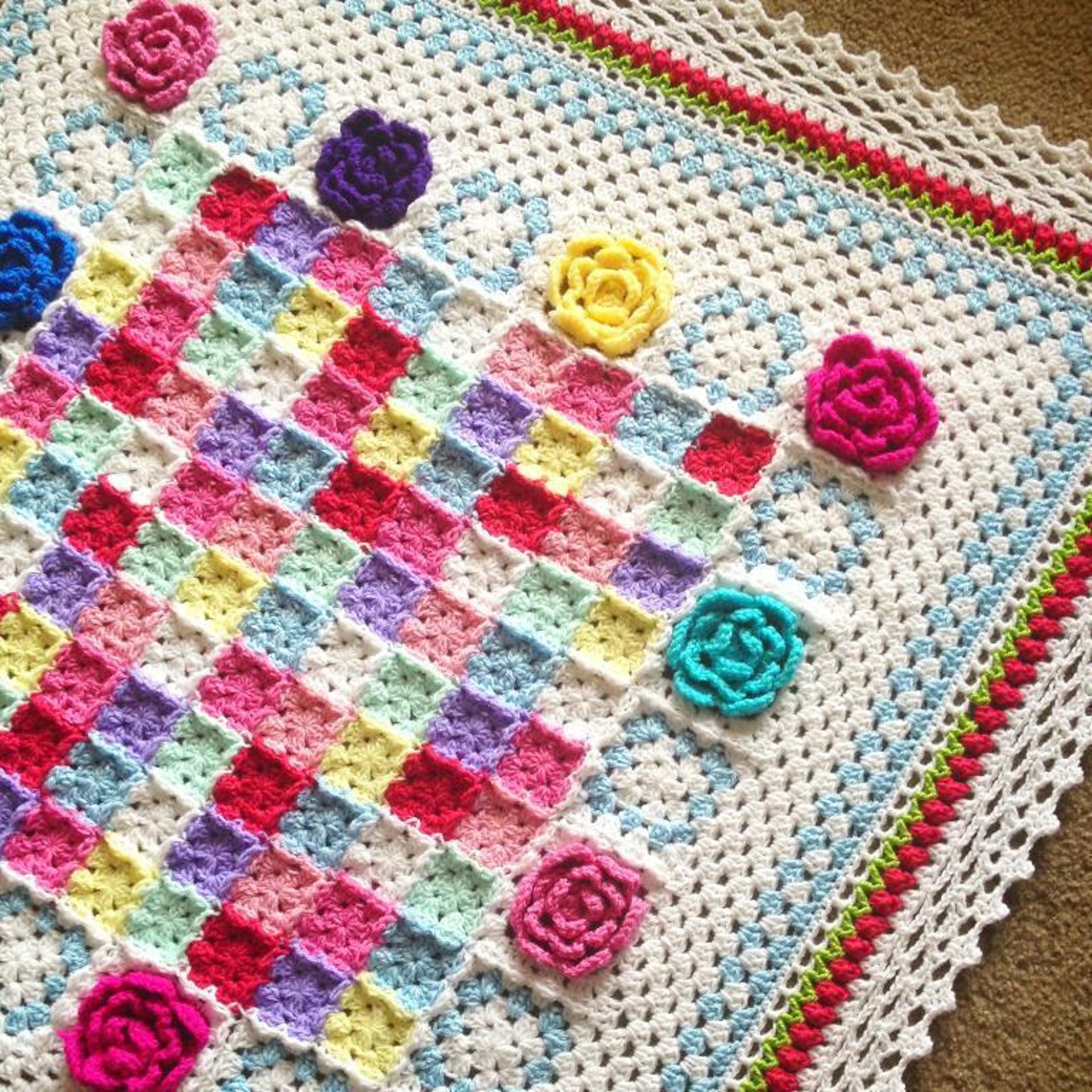 Photo via Craftsy member BabyLove Brand
3. Rosa Fresca Blanket
Since granny square blankets are often very rich in color, they're a terrific place to start. This one is made of tiny granny squares, each in their own color, all stitched together to form a lovely garden. The granny squares are surrounded by bigger squares and colorful roses. Finally, the whole thing is tied together with a lacy, colorful border. Talk about heirloom status!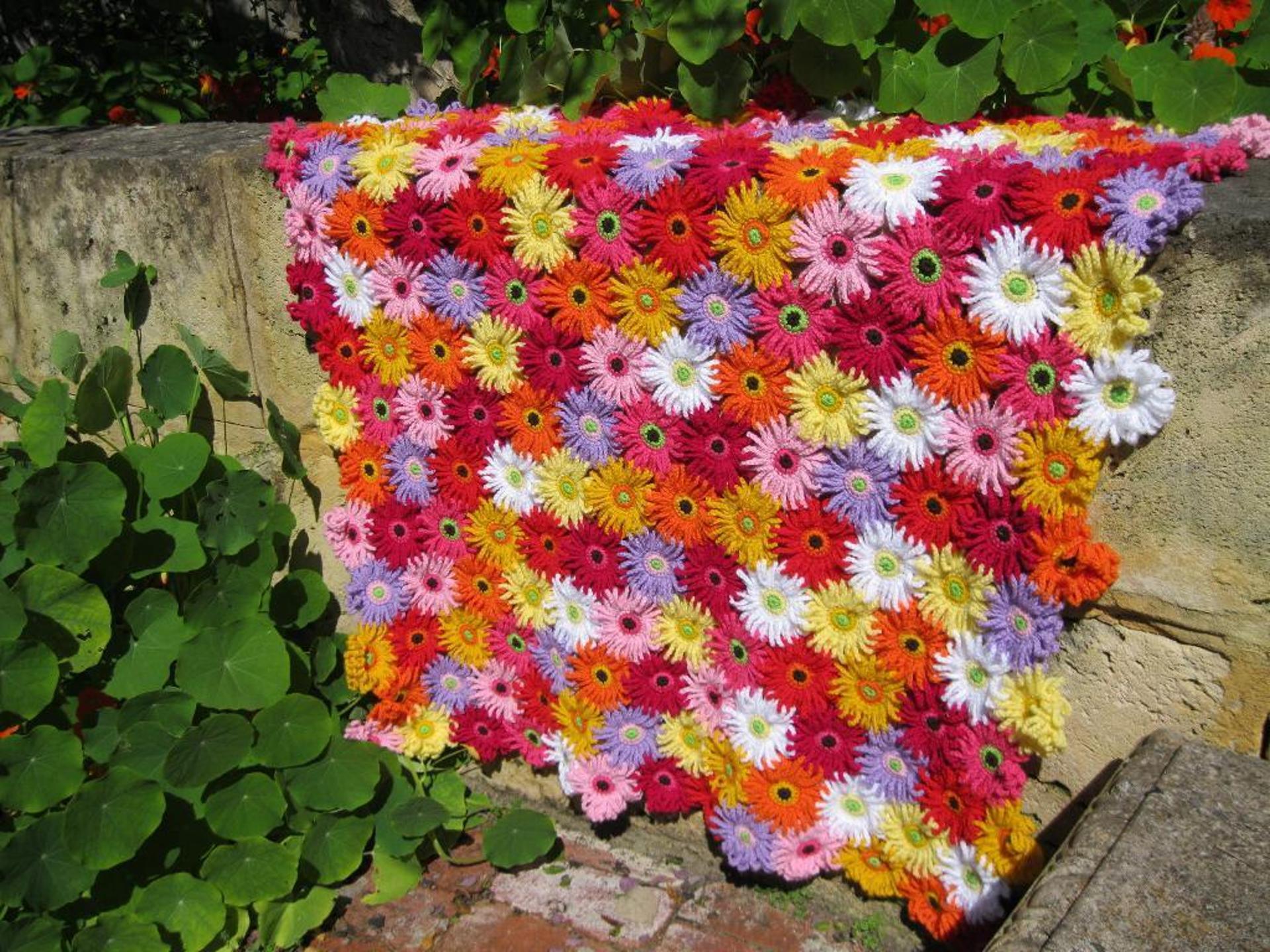 Photo via Craftsy member kuuyu patterns
4. Gerbera Garden Blanket
Florals are another great source of color. The gerbera daisy motifs are simple to make, worked in only basic crochet stitches and joined together invisibly — all explained in the pattern instructions. It uses nine colors (including three different shades of pink!), and of course you could add your own hues to the palette.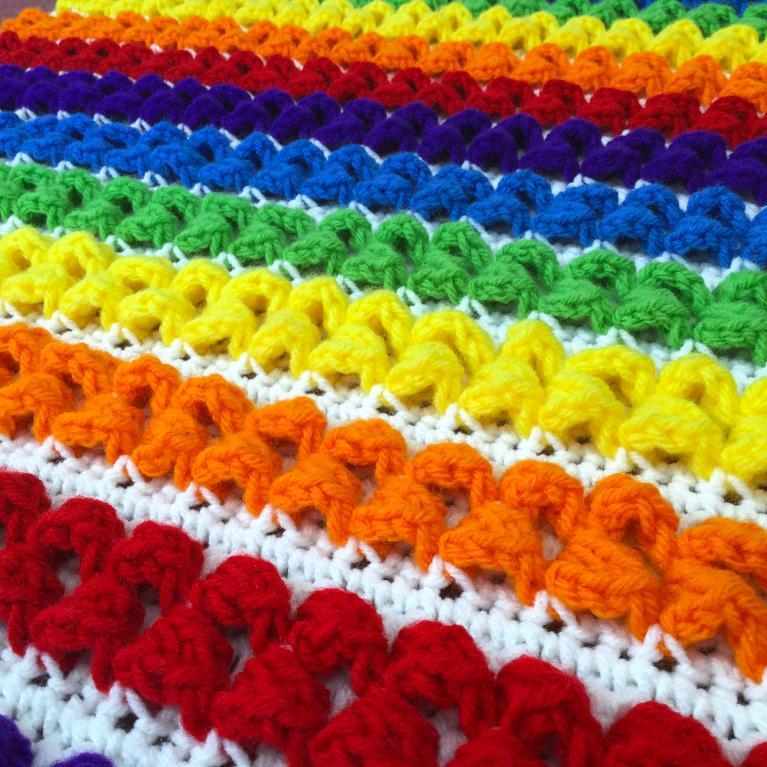 Photo via Craftsy member Crochet Ever After
5. Rainbow Baby Blanket
If you love colorful crochet projects, then rainbow crochet blankets like this are right up your alley! Not only does this rainbow blanket have plenty of color, but it's loaded with texture, too. You just want to reach out and grab the colors! The rainbow colors are set against rows of white that really make the bold hues pop.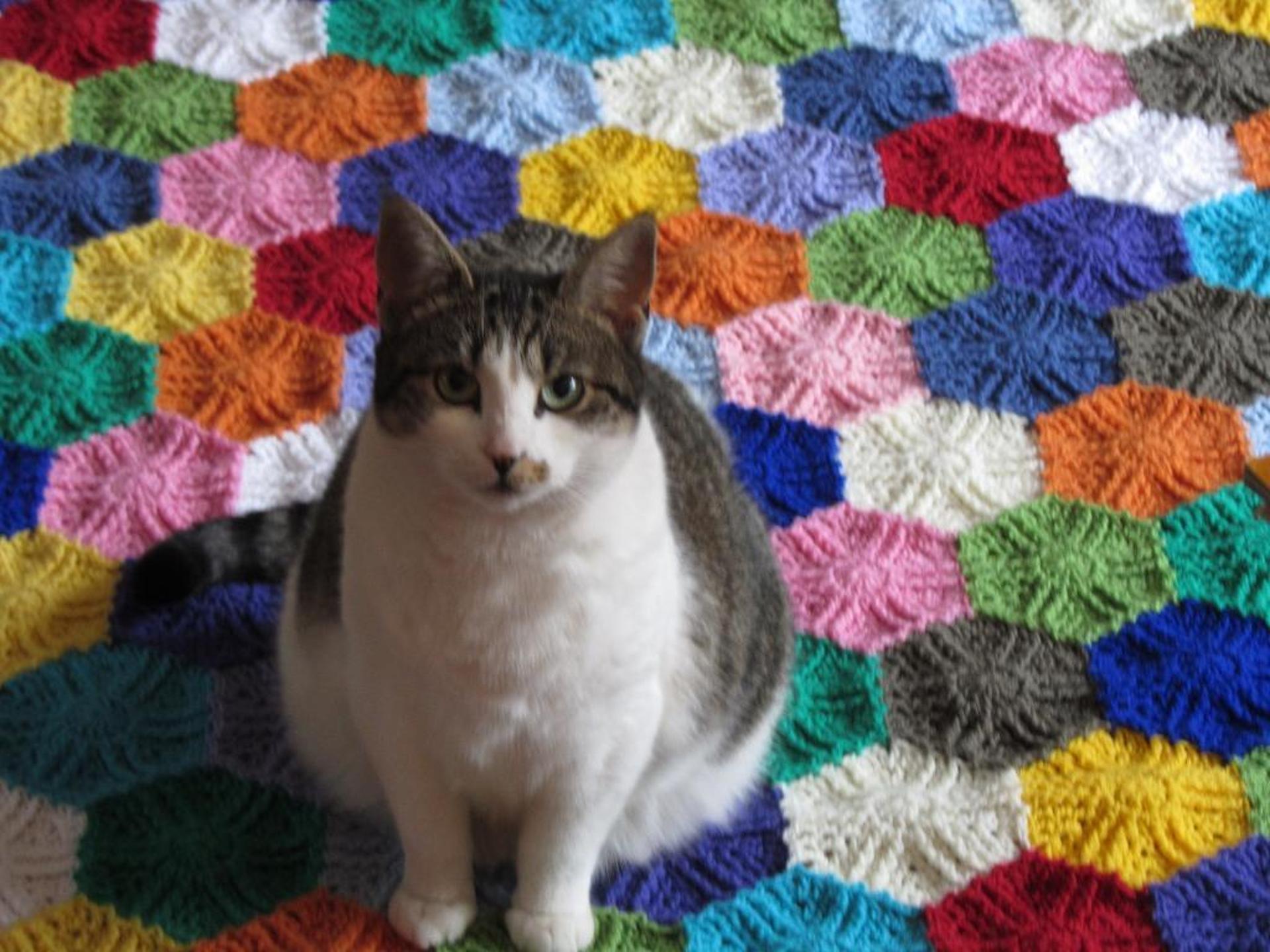 Photo via Craftsy member Zomaar Een Dag
6. Hidden Triangles Blanket
Crochet hexagons motifs make beautiful, bright blanket designs by changing up the color on each motif. This particular hexagon design puts a nice textural twist on the classic hexi. Work it up in as many different colors as you want — maybe even use it to bust your stash!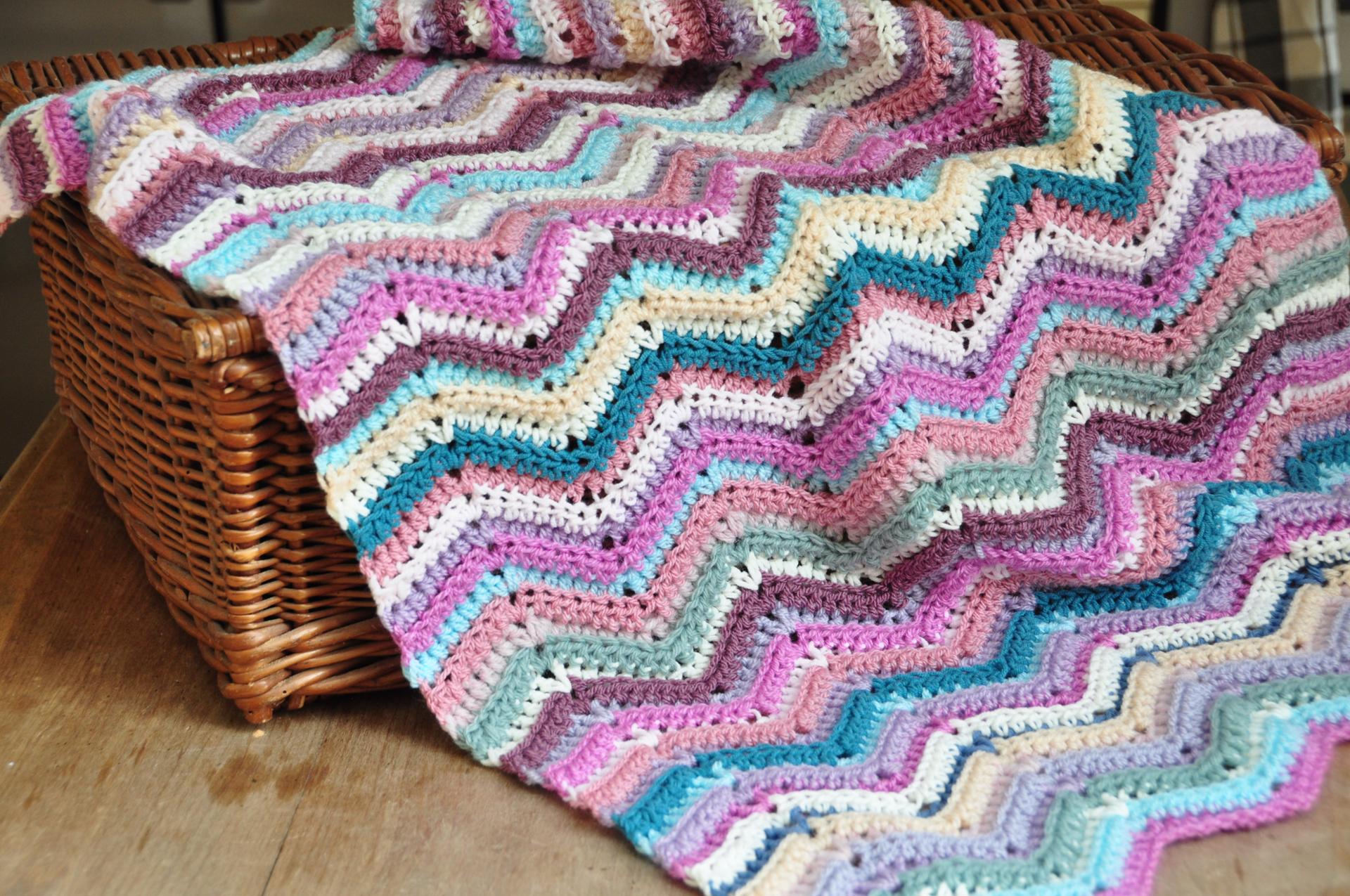 Photo via Craftsy member HanJanCrafts
7. Ripple Stitch Blanket
Stripes make perfect colorful blankets because you have the freedom to change color every row or two. For added style, go with a chevron crochet design. We love the soft colors shown in this colorful chevron crochet blanket, but the pattern can work with whatever colors you select. (The pattern is written in UK terms, but it comes with a US conversion chart.)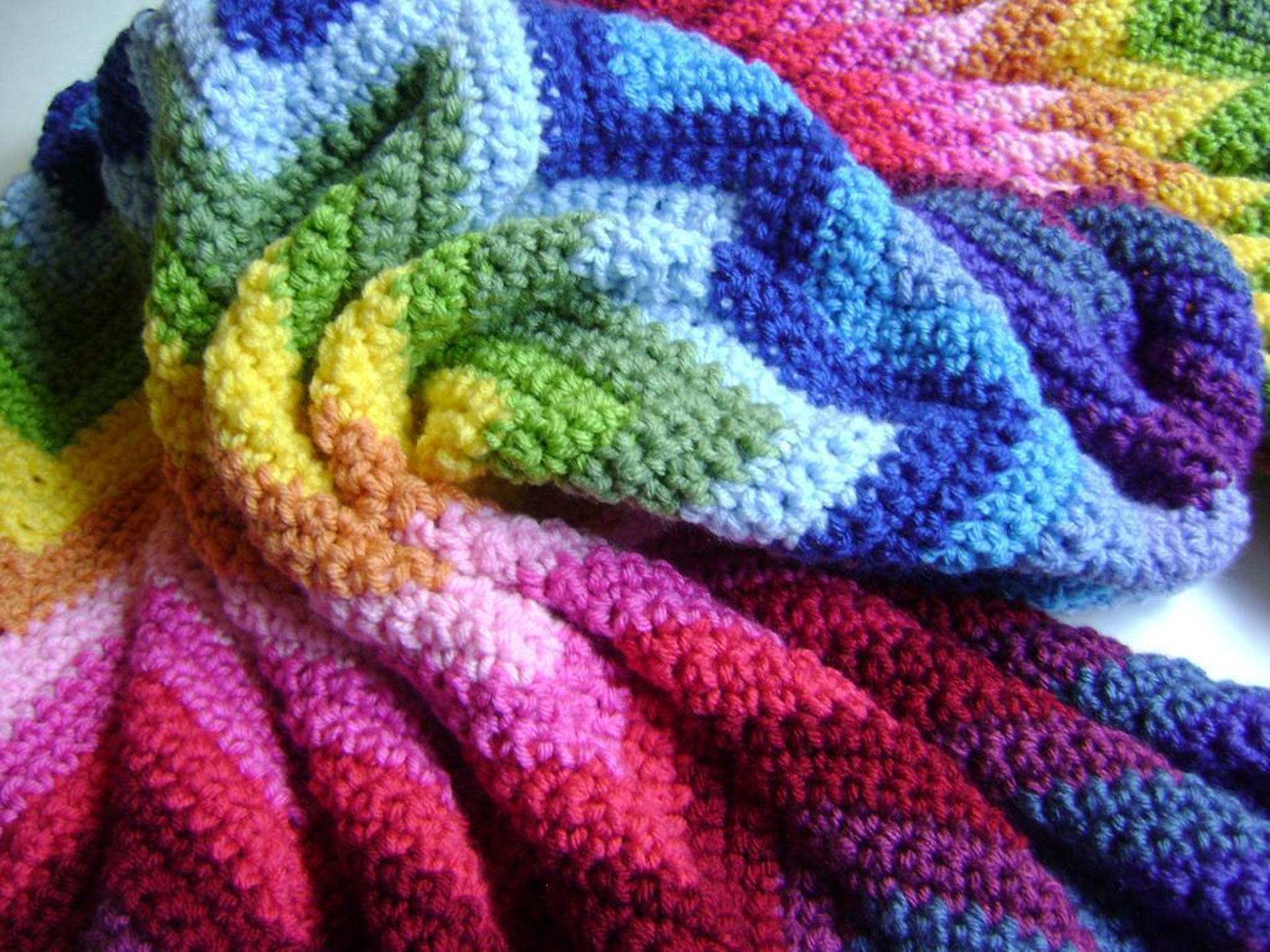 Photo via Craftsy member Sheila Zachariae
8. Technicolor Chevron Blanket
Another chevron design, this pattern uses the same color for a few rows then switches it up to the next color, resulting in an array that fans out really nicely. A color repeat sequence for the 17 colors makes the whole thing come together as one beautiful finished project.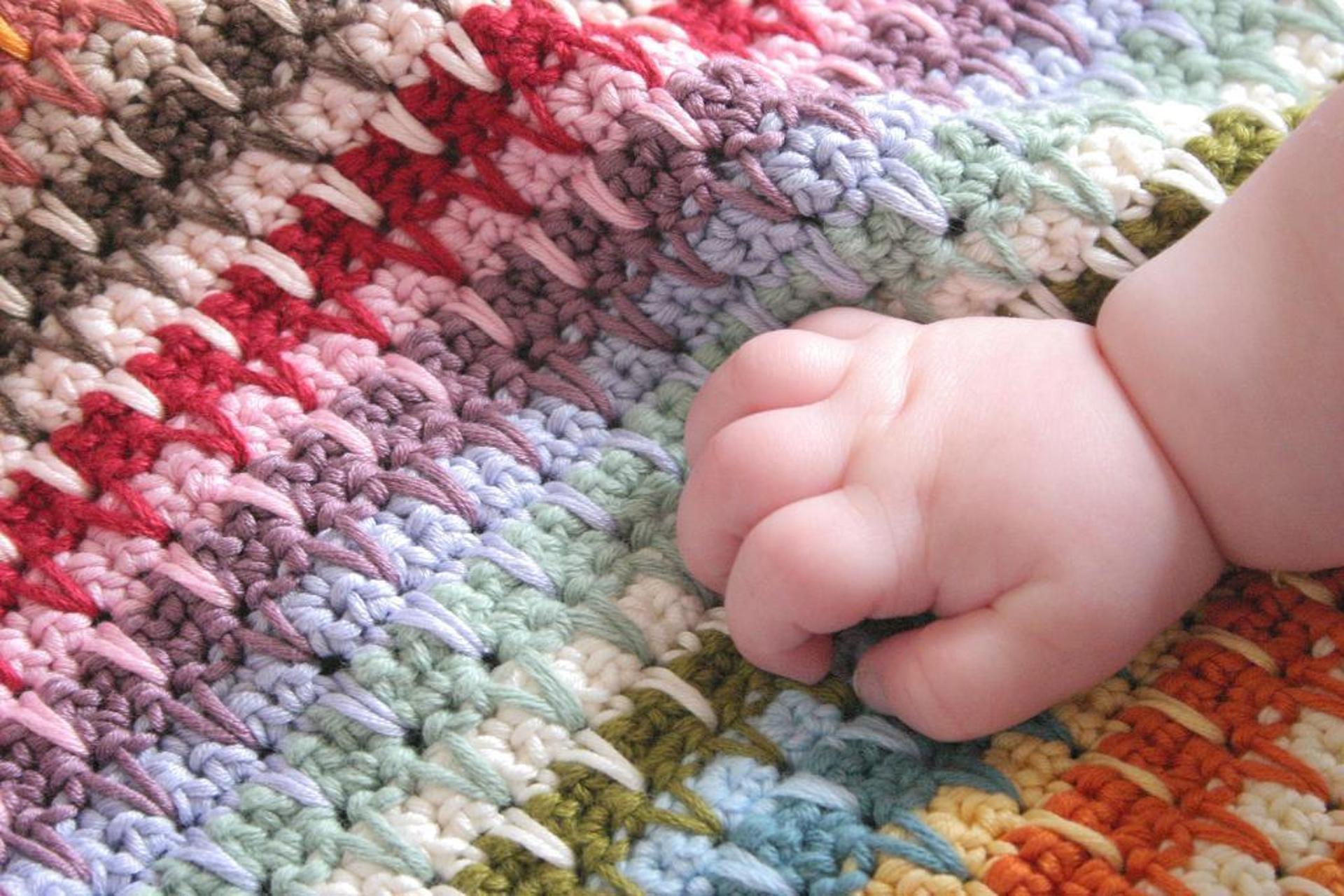 Photo via Craftsy member Little Doolally
9. Retro Baby Blanket
This pattern puts such a fun twist on the basic striped design with the spike stitch. This advance stitch brings the colors from one stripe down into the row below it, adding color on top of color for a particularly rich blanket pattern. Take a peek at crochet designer Little Doolally's page to see lots more colorful crochet patterns.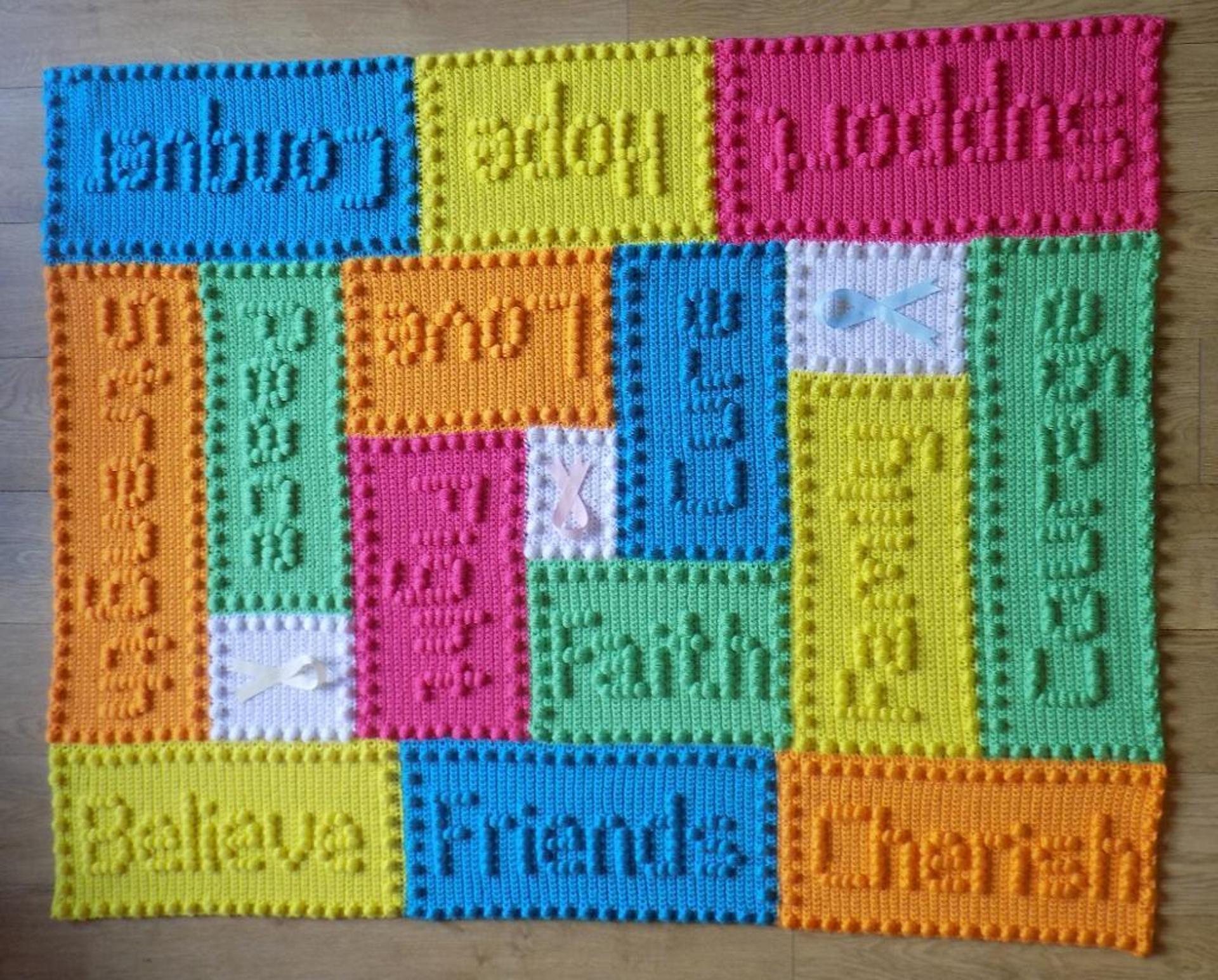 Photo via Craftsy member Peach.Unicorn
10. Cancer Motif Support Lap Blanket
This lap blanket is designed to comfort cancer patients during chemo treatments. Six cheery colors combined with inspiring words in textured stitches make for quite an uplifting blanket! The pattern is free, although a donation is suggested to help fund cancer research. Each motif comes with both written and charted instructions, as well as a video tutorial.