Colored pencils are an exciting art medium that allow artist to draw in a variety of styles including hyperrealism.
There are many advantages to using colored pencils for drawing: they are affordable, odorless, very portable and not messy. If you are interested in trying out this exciting medium, here is a simple project to try!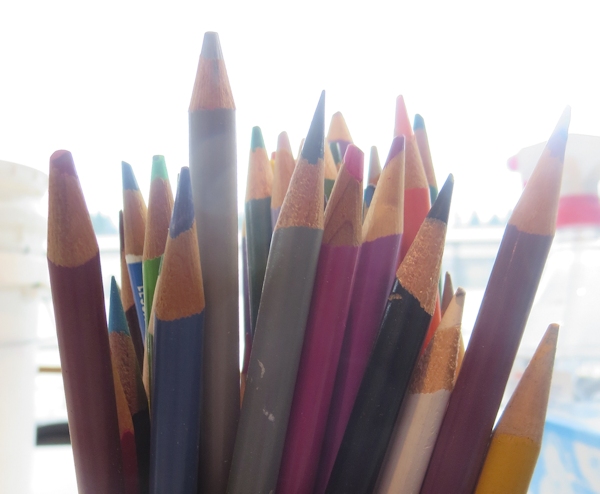 Learn Colored Pencil Essentials
Improve all of your colored pencil drawings! Learn easy, empowering techniques for color mixing, application and more in this expert-taught online video class.Enroll Now »
Simple project with colored pencils: drawing a marble
For this demonstration of colored pencil drawing, I started by setting up a still life with a marble on white paper and took a reference picture. You could also work from life, but in the case of the marble I wanted a picture to work with since the marble was going to roll very easily. I recommend trying your first drawing on a simple subject and on small scale as layering colored pencils is quite time-consuming.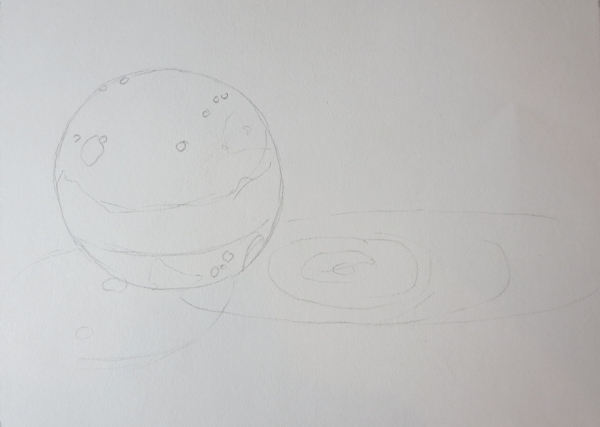 Start with a very simple drawing of the main outlines, trying to make that drawing as light as possible since you don't want it to show in the finished drawing.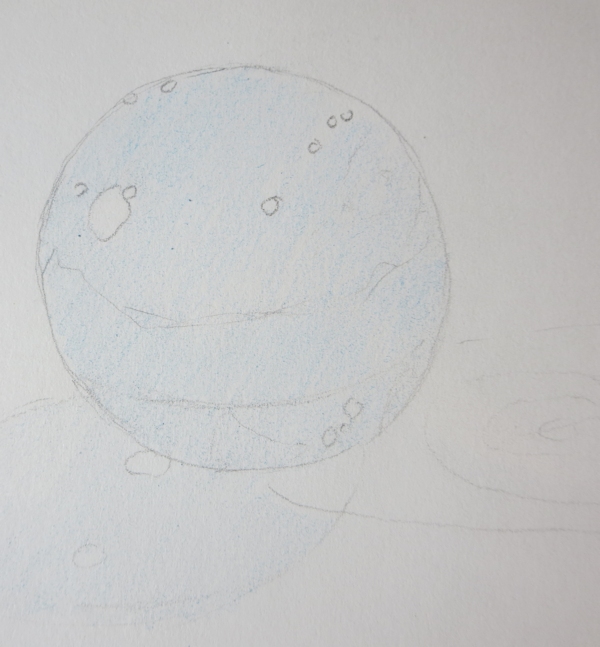 The first layer I used is a light layer of blue. When drawing with colored pencils, you want to try to have the least possible lines showing and be as even as possible.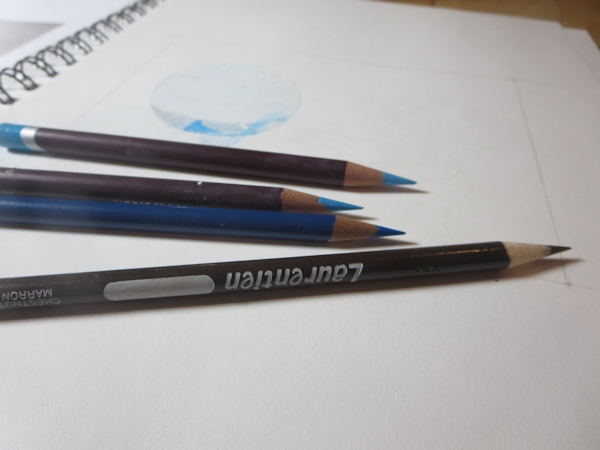 As with any other medium, it is very helpful to learn to look at the subject, paying attention to the variations of colors and the quality of edges.
When working on the marble, I am looking at the variations in tones and hues of blue. I selected a few colors and am drawing the different colors I see by drawing one layer of color on top of the previous color.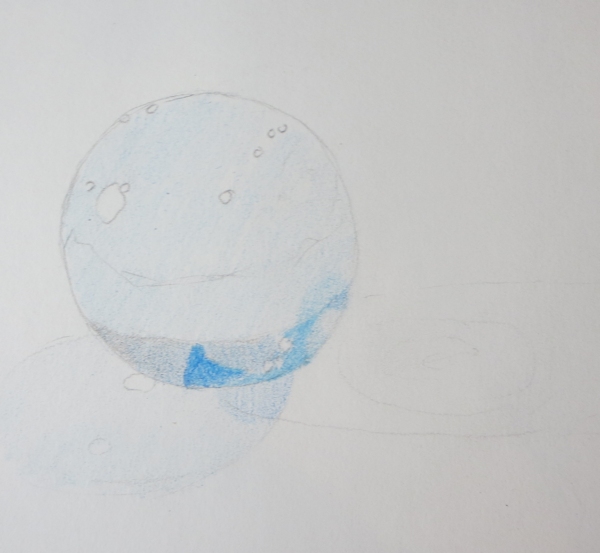 You can layer colors using a crosshatching technique, which means you'll alternate the directions of your strokes so that after awhile, the strokes are no longer visible.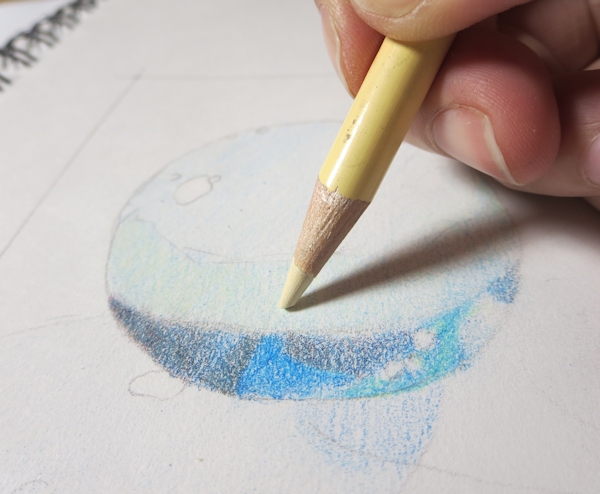 Here, I am layering a light yellow on a previous layer of blue. The white of the paper is still showing at this stage but will disappear in the later stages as I add more layers and also use a burnishing technique.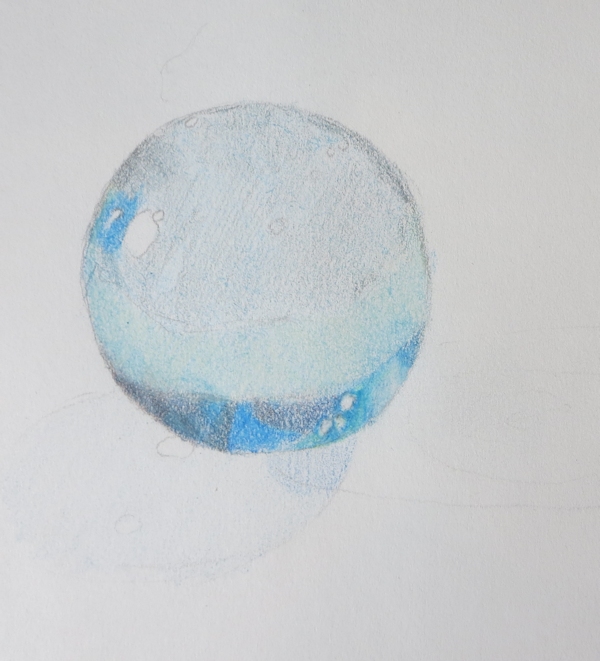 I continue working and adding layers.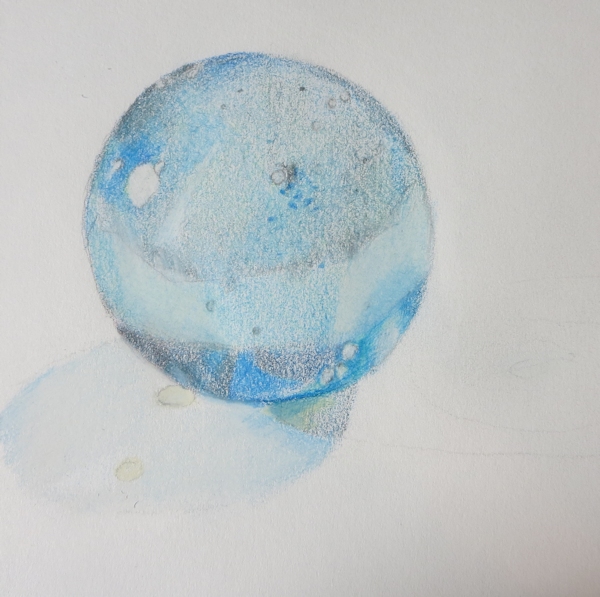 Be sure to pay attention to subtle changes of colors.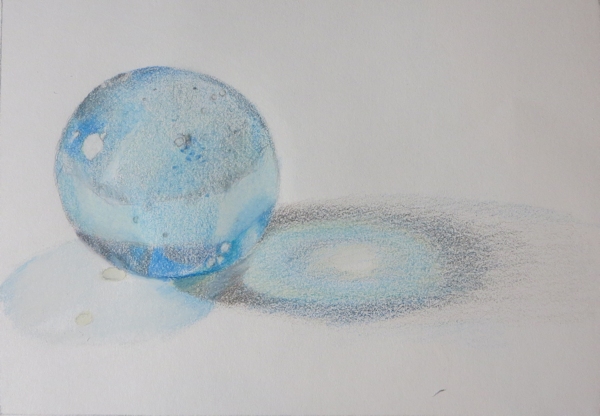 I start working on the shade. If you can add a shade to the object you are drawing, it helps with anchoring that object on the paper; without the shade the marble would seem to be floating on the page. In this example, I had two different shades coming from two different light sources.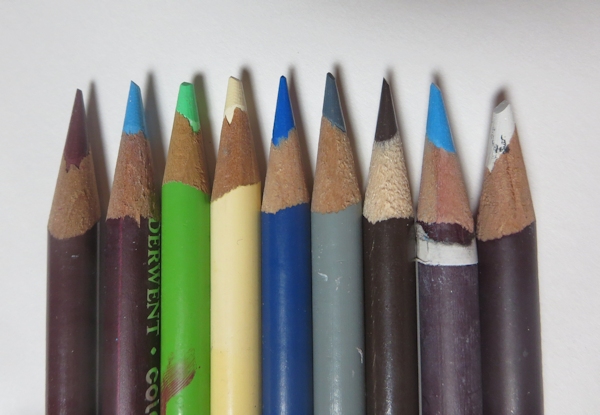 For this drawing, I used a limited palette of nine colors, mixing most colors on the paper by layering them.

Burnishing a colored pencil drawing means achieving a very smooth texture that will fill all the tooth of the paper. This can be achieved a few different ways: heavy layering, using a light or colorless blender, using a paper stump or a tool like the back of a spoon. In this drawing, I used a colorless blender pencil.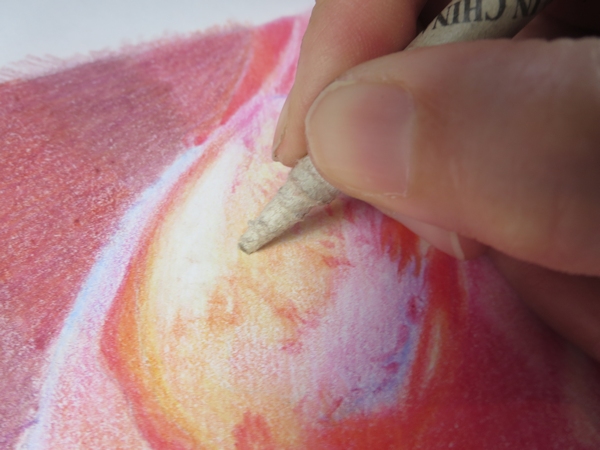 I also used a paper stump to burnish the drawing.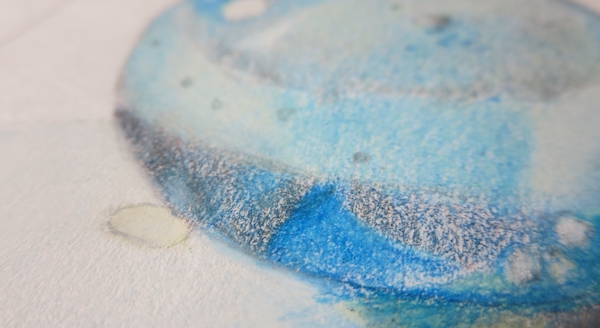 Here is the bottom part of the marble before burnishing.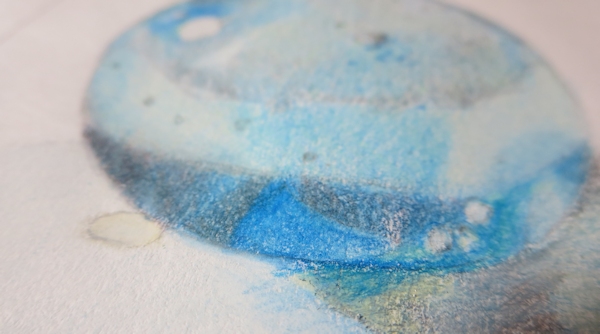 And here it is after I started the burnishing process.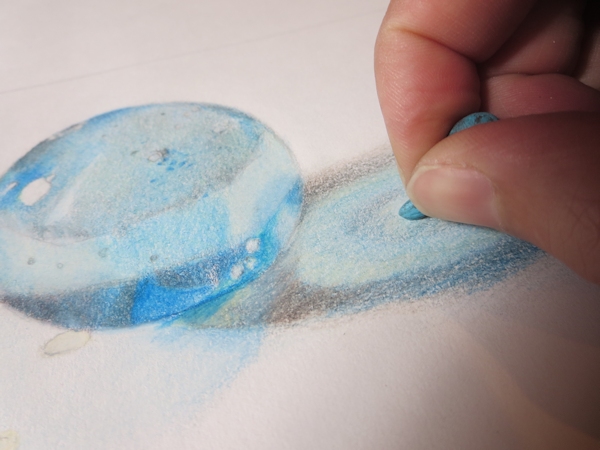 I also used a bit of poster putty to lift off some color and add some highlights. You could also use an eraser or lift color with masking tape applied to the surface of the paper — be sure to lift very carefully.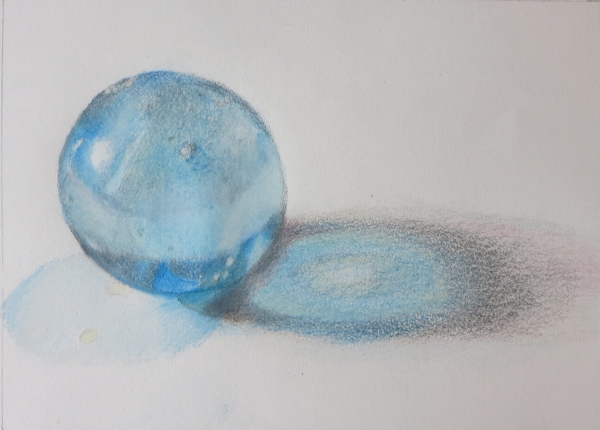 Here's a look at the finished drawing.
Have you tried colored pencils before? What were your main challenges?