When it comes to quilting fabric, you might think "the more color, the better." But did you know that one of the hottest color trends right now includes black, white and shimmering shades of gray? In this latest installment of our Color Play feature, we want to show you just how stunning these neutrals can look in our popular new quilt kits!
Mix with colors like blue and black, or enjoy light, medium and dark grays on their own. Paired with deep black and crisp white, gray is sophisticated and a great choice for modern and traditional quilt patterns.
These gorgeous gray-inspired quilt kits prove that neutrals are far from ordinary!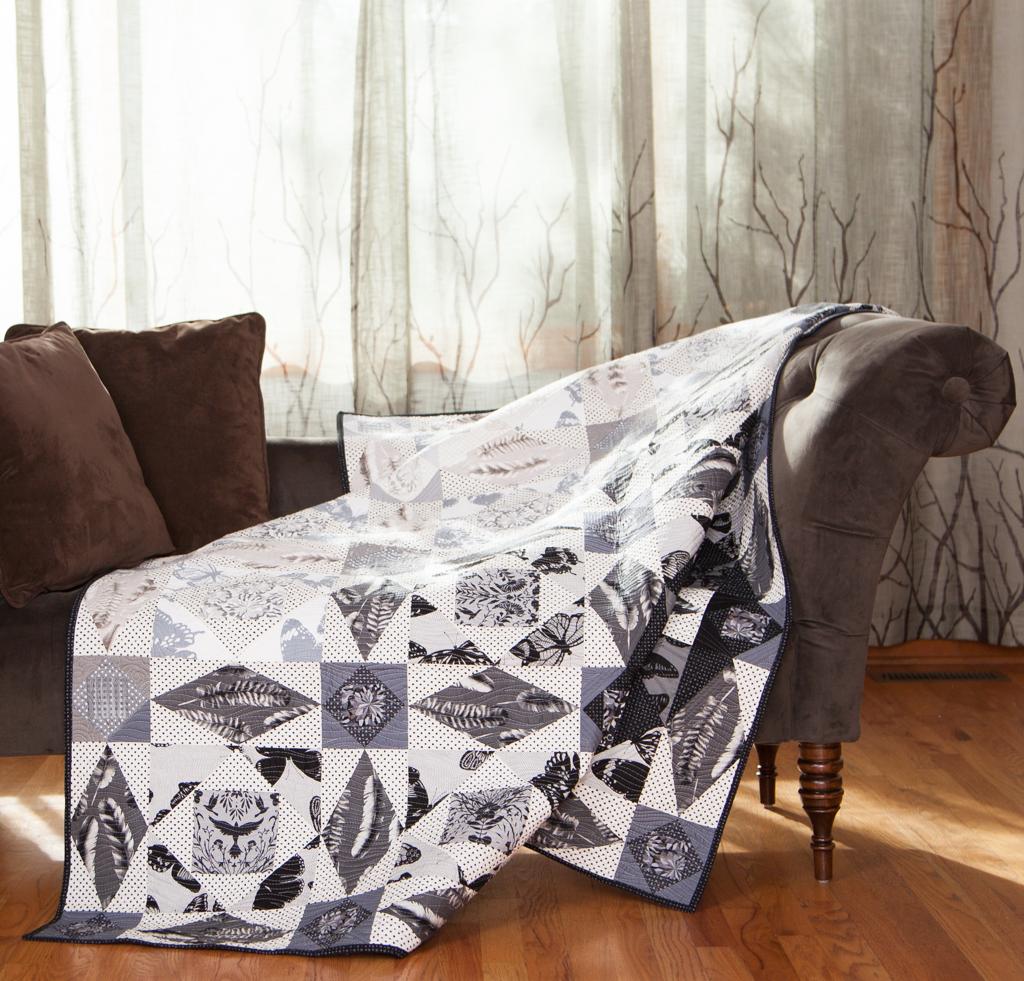 Storm at Sea Quilt Kit
Have you seen Jennifer Sampou's new Black & White collection for Robert Kaufman? Printed with stunning feathers, birds, and butterflies, this nature-inspired fabric stack is complemented by a unique block-in-block design. The quilt kit includes all the fabric you need to piece a gorgeous 65″ x 80″ quilt of diamonds and squares.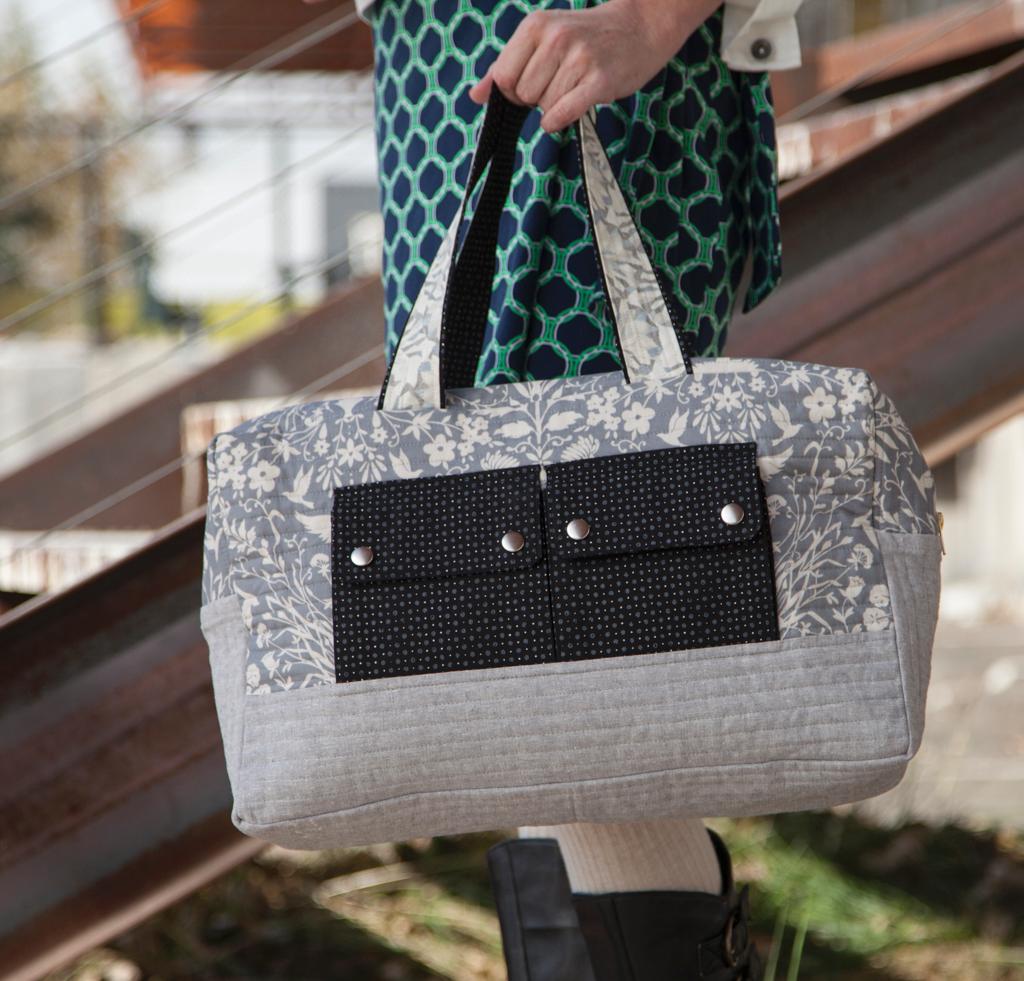 Black and White Cargo Duffle
Get ready for your next weekend getaway with this roomy carryall! Quilted gray sides with pretty black pockets provide the perfect accessory for your on-the-go lifestyle. Plus, it's big enough to hold clothes, shoes, books and more! Practice your straight-line quilting on this attractive bag that you'll want to take everywhere with you.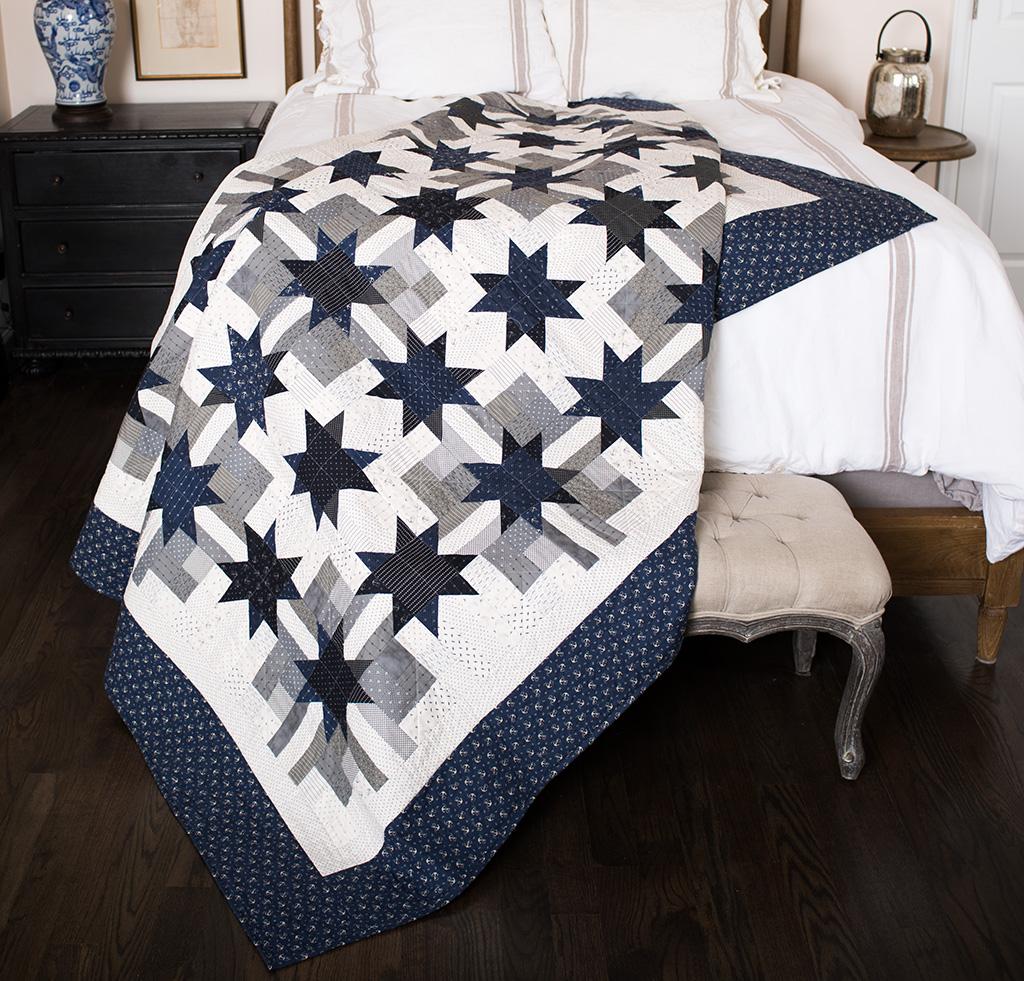 Late Night Stars Quilt Kit
Sleep under the summer stars with this traditional-style bed quilt. A generous 72″ x 92″, this gray-and-white beauty pairs deep blues with neutral colors for a regal finish. The versatile pattern is great for advanced beginners, and it may even have you feeling a little patriotic.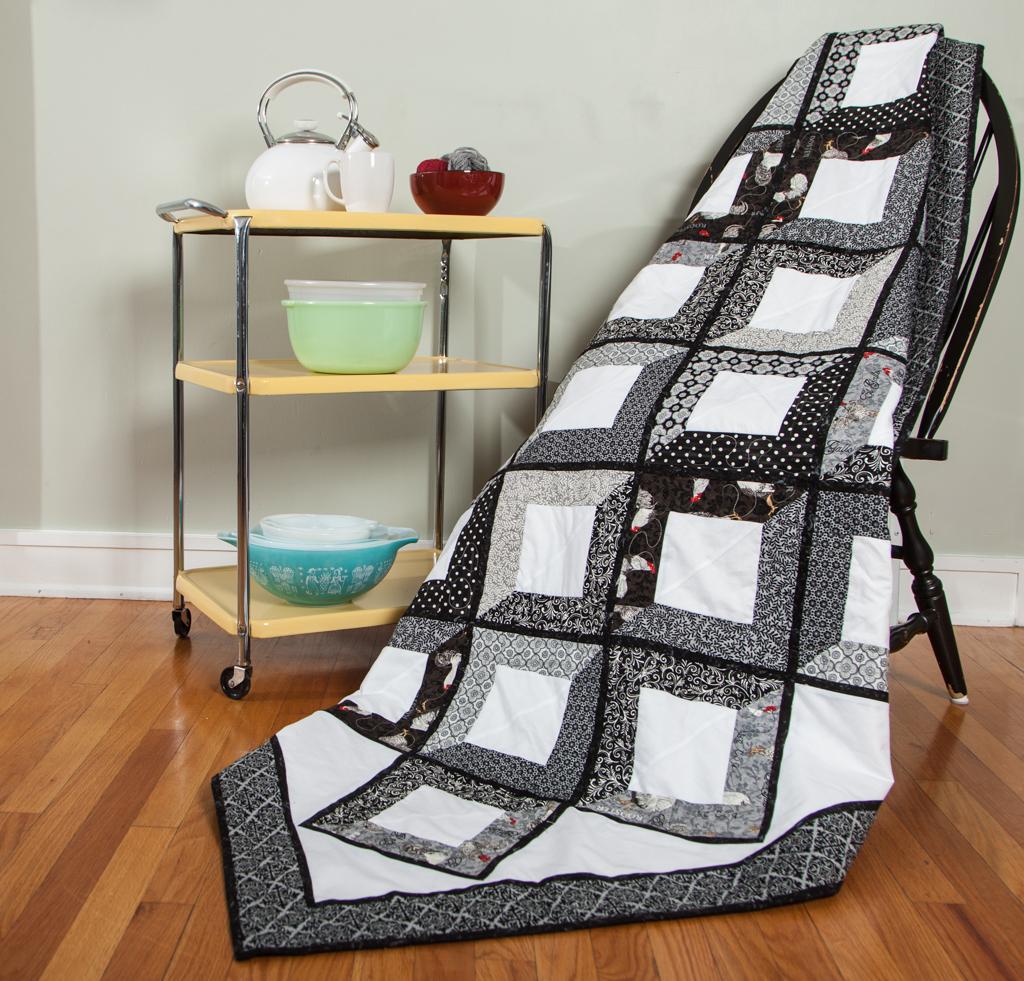 Shades of Grey Quilt Kit
Make a large, comfy quilt accented by contrasting shades of gray. This basic yet modern quilt design is easy for beginners, with timeless style. Whip up a complete 61″ x 74″ quilt with this gorgeous kit featuring Moda's El Gallo collection. With roosters, floral designs and polka dots, this contemporary fabric stack will bring true style to your next project.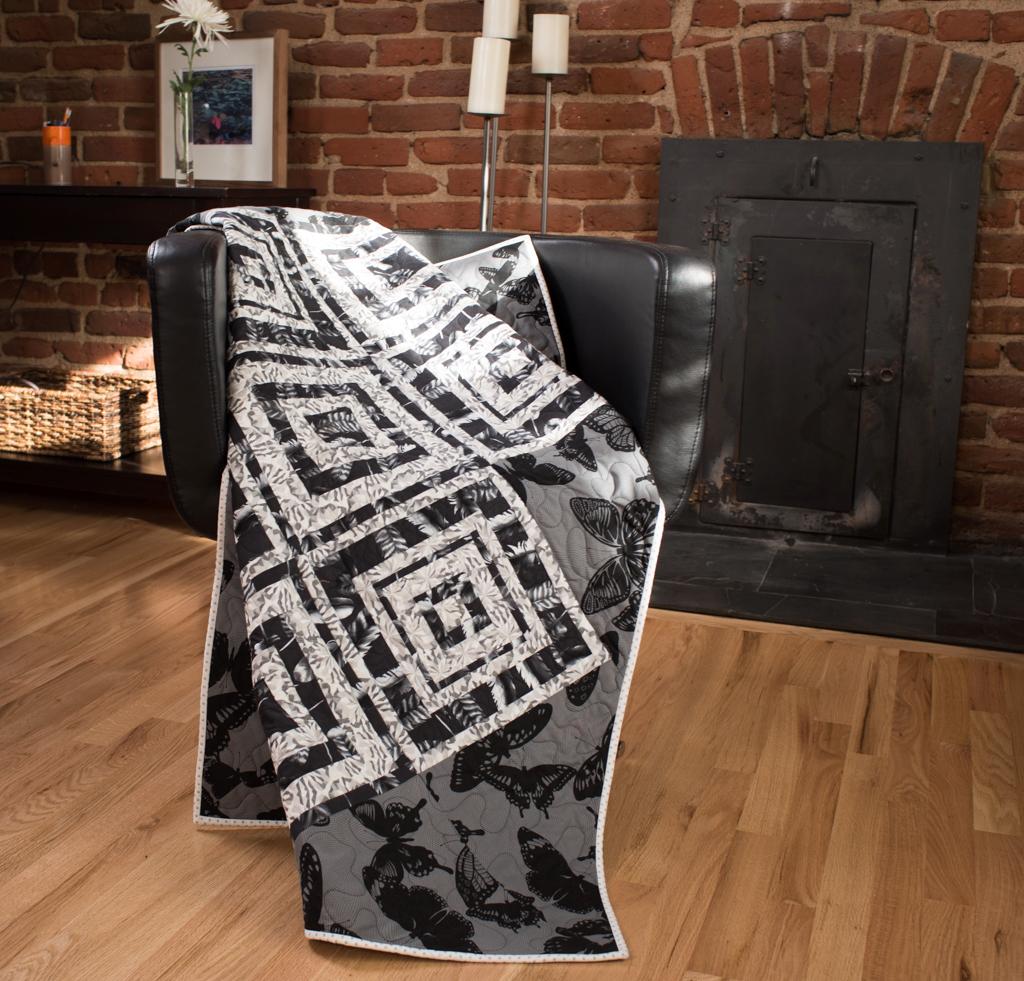 Wandering Way Quilt Kit
This eye-catching small quilt features Black & White fabric by Jennifer Sampou, accented by large-scale butterflies and Log-Cabin-style blocks. Finishing at just 34″ x 51″, this stunning showpiece will bring bold style to your living space, either as a wall hanging or lap throw.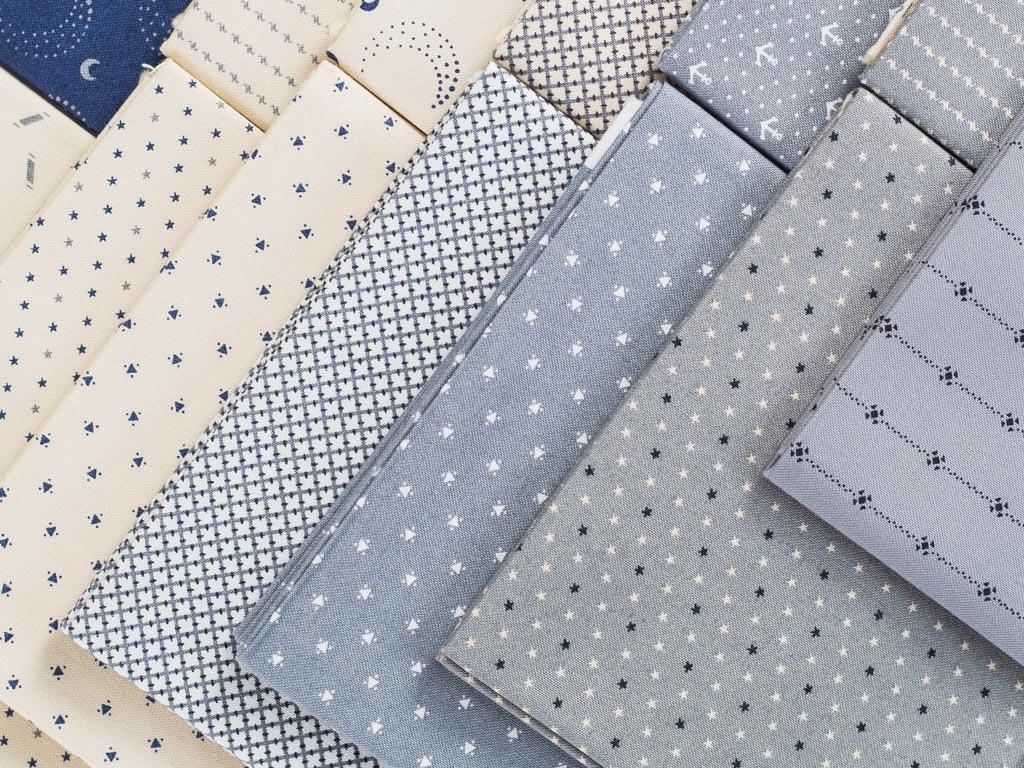 Fabric
Small-scale prints with stars, anchors, triangles, and moons, the Moda Lakeside Gatherings fabric combines shades of gray with pale yellow and soft blue. Add a fat quarter bundle to your stash for perfect blender prints.