Coconut lovers, rejoice! In this coconut cream pie recipe with a twist, your favorite flavor is most definitely the star in every layer of this pie: a chocolate coconutty crust, coconut and coconut milk in the filling, and a crunchy toasted coconut topping. You are most definitely in for a treat!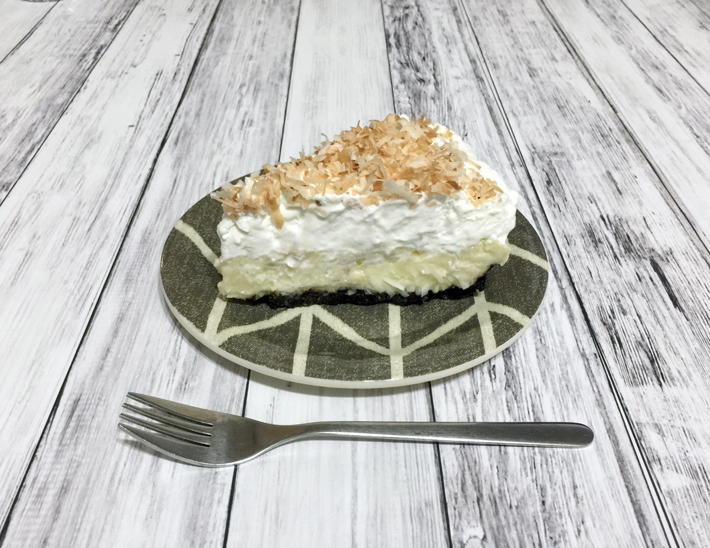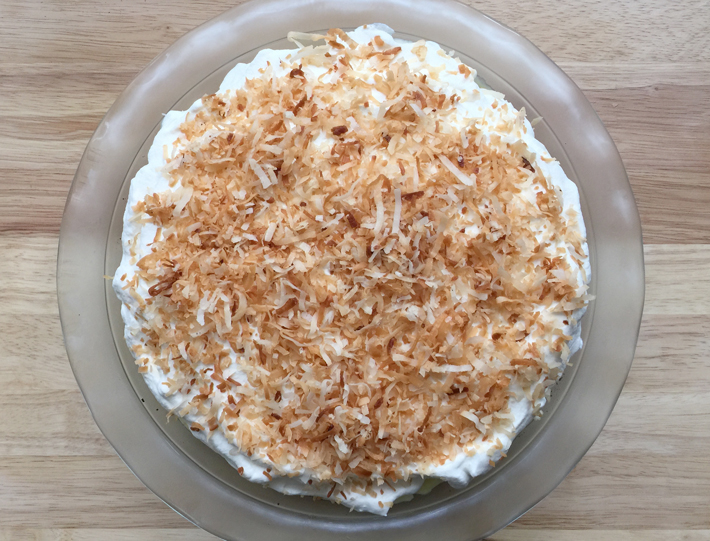 Coconut Cream Pie Recipe With a Chocolate Cookie Crust
Makes one 9-inch pie.
Ingredients:
Crust
20 chocolate sandwich cookies (like Oreos)
4 tablespoons butter, melted and cooled slightly
¼ cup sweetened coconut flake
Filling
1 can (13.5 oz) unsweetened coconut milk (full fat)
1¼ cup milk
4 egg yolks
½ cup sugar
⅓ cup cornstarch
¾ teaspoon vanilla extract
½ teaspoon salt
1 cup sweetened coconut flake
Topping
½ cup sweetened coconut flake
1½ cups cold heavy cream
3 tablespoons sugar
½ teaspoon vanilla extract
Making the crust
1. Preheat oven to 350 F.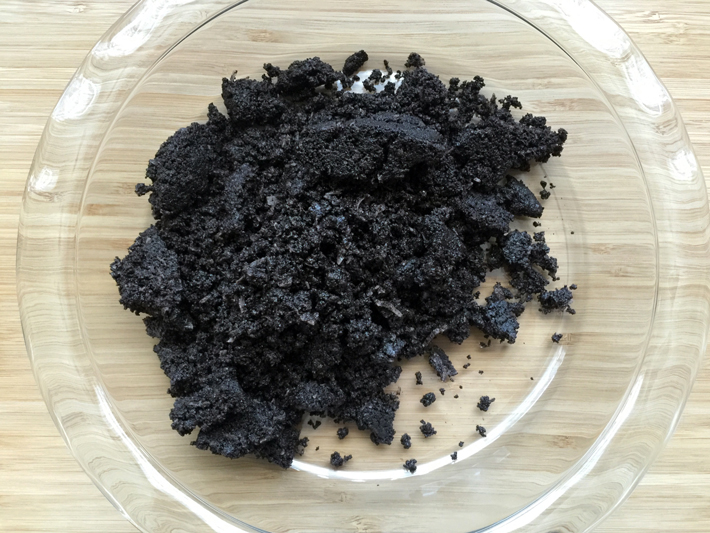 2. Place cookies in a food processor to form fine crumbs. Add melted butter and coconut flake. Pulse until the mixture looks like rough, wet sand.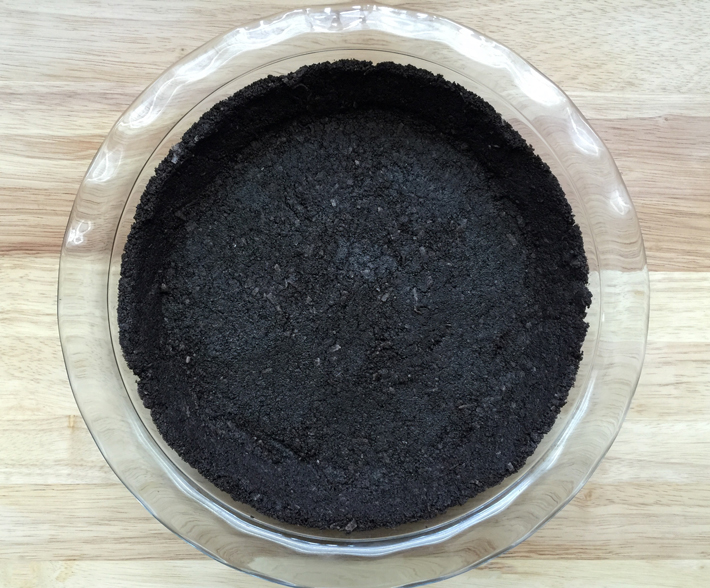 3. Press the cookie mixture into the bottom and sides of a 9-inch pie dish. Bake for 8-10 minutes. Place the crust on a wire rack and cool completely.
Cooking the filling
1. In a medium saucepan, whisk together milks, yolks, sugar, cornstarch, vanilla and salt over medium heat. It'll start to thicken quickly after a couple of minutes, so make sure to continually whisk. Once it gets to a thick pudding-like consistency (after 5-6 minutes), remove it from the heat and stir in the coconut flake.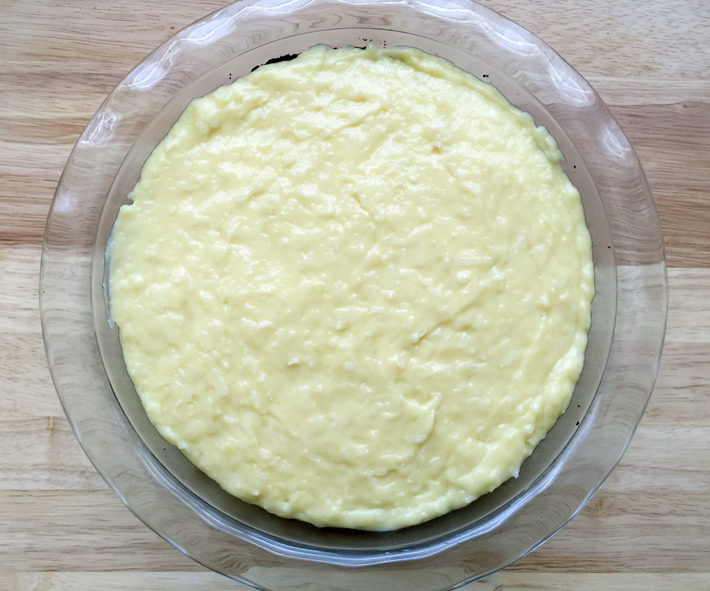 2. Pour and spread it evenly over the crust. Let cool for about 10 minutes and place in the refrigerator to chill for about 2-3 hours.
Toasting the coconut
1. Preheat oven to 350 F.
2. Spread coconut flake over a parchment or foil-lined cookie sheet. Bake for 5 minutes, remove and stir. Bake for two intervals of 2-3 minutes, removing and stirring between each interval.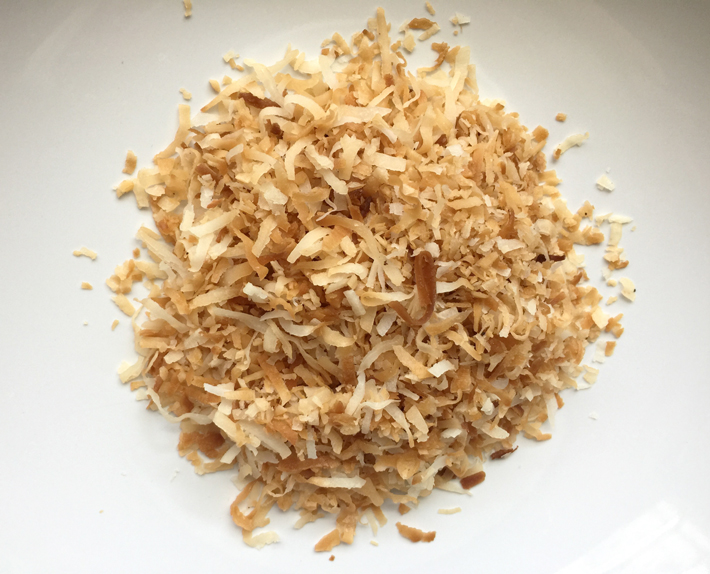 3. After a total of about 10 minutes, the coconut should be nice and golden. Set aside and let it cool completely. You can very well do this toasting step right after you bake the crust. I just find myself snacking on it over the course of chilling the pie! I usually have to do this step again after a couple of hours when the pie is finally ready and I find the bowl of toasted coconut is empty.
Whipping up the whipped topping
To make the whipped cream topping, you'll need either a stand mixer with the whisk attachment or a hand mixer and a glass or metal bowl. You'll get the best results in chilled metal or glassware. Place the bowl and attachments in the freezer and let it chill while you're toasting the coconut topping.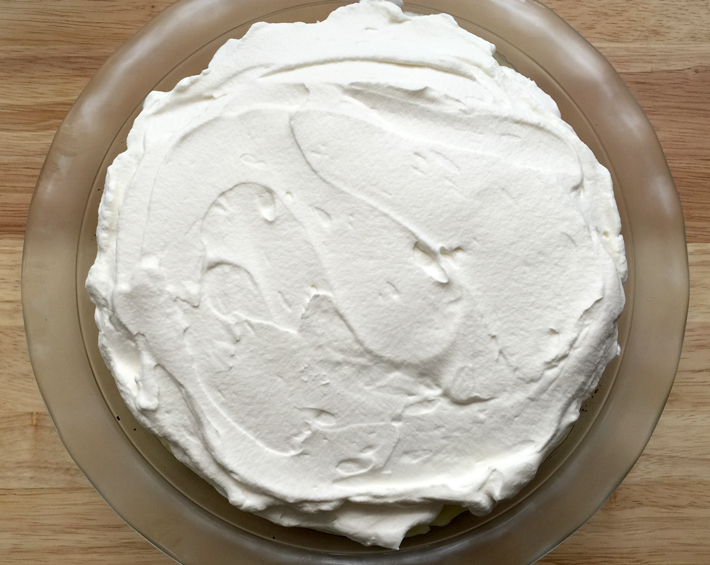 1. Place heavy cream and sugar into the bowl. Whip on medium-high speed until soft peaks form.
2. Add vanilla and continue to whip until stiff peaks form.
3. Spread over the pie and top with toasted coconut.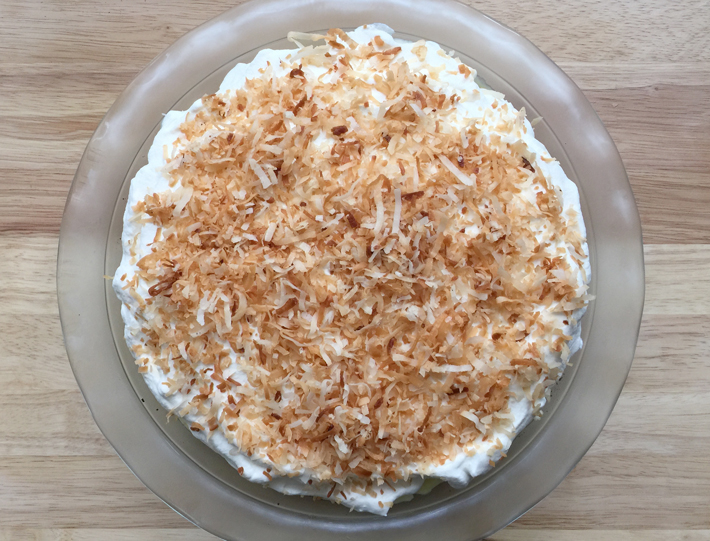 Enjoy this dreamy, coconutty pie!
Learn to bake better pies!
With these three Craftsy video classes, you can learn the tricks of the pie-making trade from baking experts in the comfort of your own kitchen: